Real Madrid: 5 Reasons Why Bale Could Be the Answer to Mourinho's Problems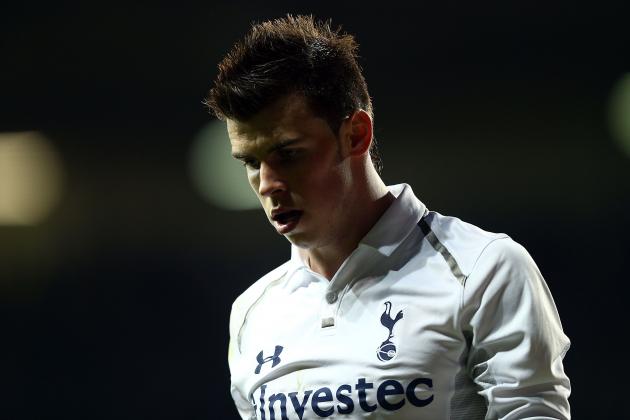 Clive Rose/Getty Images

Real Madrid spent over £400 million compiling their current squad in the three seasons prior to this summer.
Under Manuel Pellegrini, who was poached from Villarreal by returning president Florentino Perez, they were charged with the task of reinstating the Galácticos and stealing the title back from an exhilarating Barcelona under Pep Guardiola. And they made much of their initial investment.

Cristiano Ronaldo and Kaka, the two FIFA Balon d'Or winners prior to Lionel Messi, cost £80 and £56 million, respectively. The Chilean then added Karim Benzema (£30 million), Xabi Alonso (£30 million), Raul Albiol (~£13 million) and a handful of others for a total expenditure of roughly £220 million.
Once a trophy-less Pellegrini was axed at the end of the season, Jose Mourinho came on board and spent around £63 million. He brought in Ángel di María for £21 million from Benfica, Mesut Özil (£12 million), Pedro León (£9million) and Sami Khedira (£10 million), along with Ricardo Carvalho and Sergio Canales for slightly smaller fees.
Last season, that outlay dropped to £50 million, with Fábio Coentrão being the major purchase at £26 million, and Nuri Sahin, Raphaël Varane and José Callejón contributing the rest of the costs.
With the side organized from back to front and their first La Liga trophy in four seasons, Mourinho found it less necessary to splurge this summer. Instead, he brought only two senior players to Madrid: Luke Modric from Tottenham Hotspur for £33 million and Michael Essien on loan from Chelsea. Both players have been largely peripheral this campaign.
So, it makes sense that the giants from the Spanish capital have not been very active in terms of transfers this winter.
In fact, the only name that has been consistently linked with the club is Gareth Bale, one of the most highly regarded wingers in Britain. He was also a teammate of Modric for four seasons at Spurs.
However, it may prove difficult for Mourinho to pull off a heist for the Welshman, considering his long-term contract with Tottenham. Also, the Portuguese manager's protégé Andres Villas-Boas will be highly dependent on Bale as his side pushes for Champions League football next season.
Any potential move for the 23-year-old would most likely take place in the summer. And even that may prove unlikely with the £55 million price tag thrown on the winger in the current window.
But let's humor ourselves for a moment. What exactly would Bale bring to the table for Madrid that they don't already have in their squad?
Begin Slideshow

»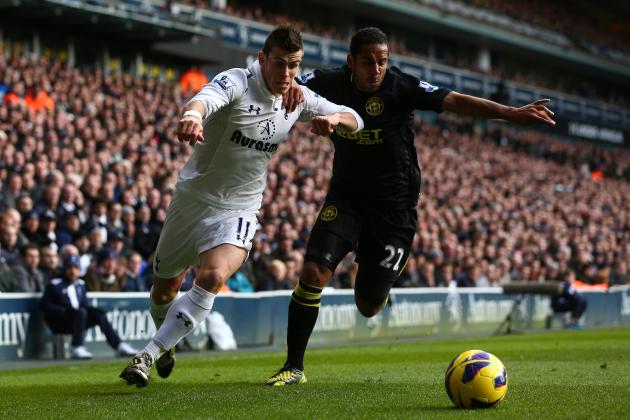 Clive Rose/Getty Images

While Angel Di Maria provides phenomenal pace and ability on the right-flank, Madrid have lacked a proper left-winger for several seasons.
Cristiano Ronaldo is very comfortable starting in an attacking position on the left—much like his counterpart Messi on the reverse flank—but is more dangerous to defenses when he is allowed to roam throughout during the final third of the pitch.
Bale, who is also able to play as a left-back and tends to drift centrally when on a long run, could provide this freedom to Ronaldo and also leave typically slower Spanish full-backs gasping for air with his pace and overlapping near the touchline.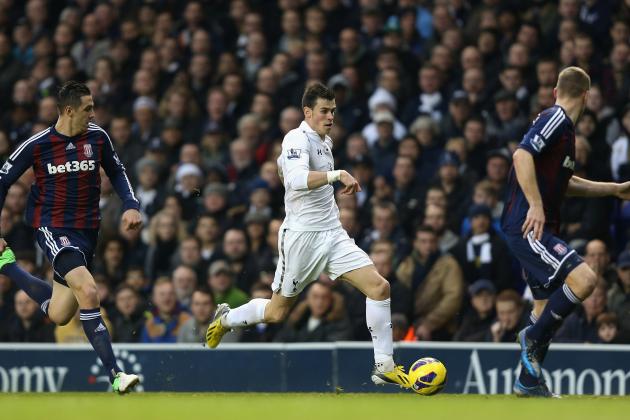 Bryn Lennon/Getty Images

BBC pundit Mark Lawrenson once said of the Welshman, "What makes Gareth Bale so special?...He is one of the quickest players I've ever seen, [and] has...the ability to find that extra pace within the next stride. He has the ability to perform and use his technique at great pace."
Bale was lauded for his performance against Maicon of Inter Milan in the 2010-11 Champions League group stage, when he ran the Brazilian ragged down the flank.
Like a British-ized Ronaldo, the 23-year-old has the ability to put his head down and run for miles, keeping close control of the ball and only slowing down to cross or shift inwardly.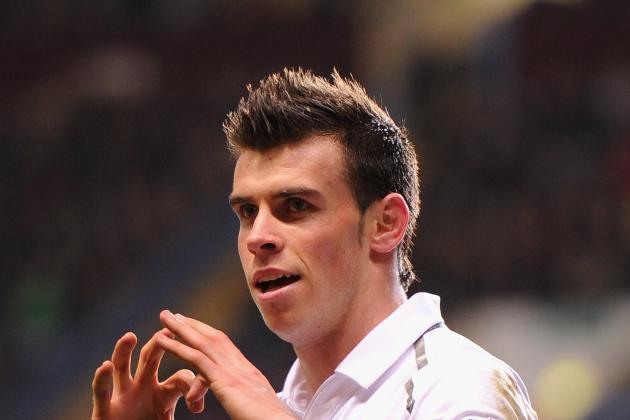 Michael Regan/Getty Images

Although Bale has been highly criticized for his willingness to dive when under threat, he possesses tremendous strength for such an agile figure. Standing at 6'1", the winger is bulky and has the ability to easily push markers off the ball.
Former manager Harry Redknapp has stated that he is "strong as an ox," and against smaller and less physical Spanish opponents, Bale would prove devastating. Aside from striker Gonzalo Higuain and Ronaldo, Madrid do not possess any attacker with such a mix of power and speed.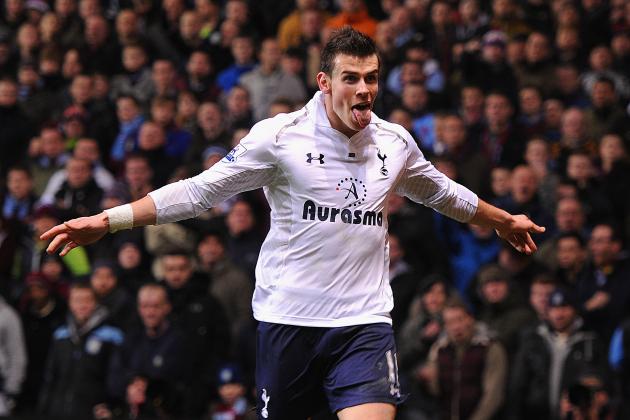 Michael Regan/Getty Images

Real Madrid do not have a problem scoring goals. Even with their documented struggles this campaign, the Merengues have managed 50 goals in 20 league matches, including the 0-5 humbling of Valencia last week. However, not a single attacking player aside from Ronaldo and Higuain have scored more than five goals.
In 18 matches, Bale has scored nine times. And that is in a team without Madrid's wealth of talent, where the Welshman has much more creative responsibility.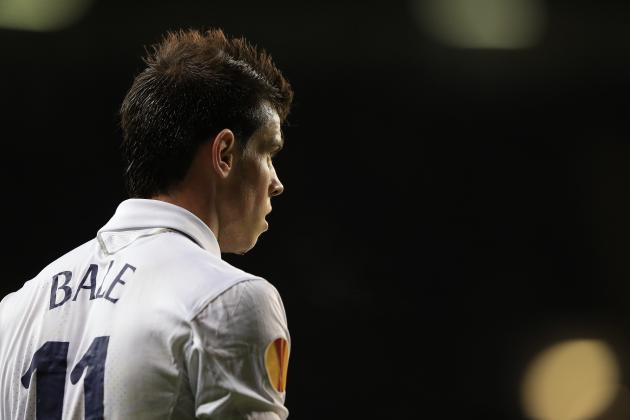 Richard Heathcote/Getty Images

Bale started his career with Southampton as a left-back and played in the same position for several seasons at Spurs. It was in the 2010-11 campaign where he was almost permanently pushed forward in order to keep Benoit Assou-Ekotto in the side and not cause Redknapp a selection headache.
This season, Bale has already played in central midfield and could also arguably be used as a supporting striker. With his mix of pace, strength, agility and ball control, there are probably few places on the pitch where the Welshman would feel uncomfortable.
And Mourinho, who has often used Ronaldo in a central-striker role, is not afraid to switch tactics in order to accommodate skilled players.