Yankees Rumors: Fact or Fiction on All the Hottest Rumors in the Bronx, Part 4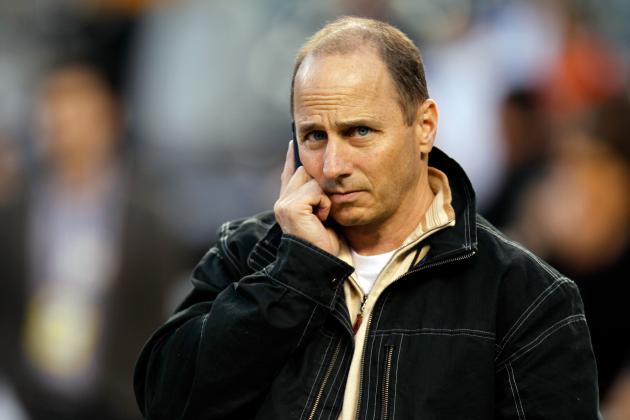 Gregory Shamus/Getty Images

With the Super Bowl two weeks away, that means baseball season is right around the corner.
Pitchers and catchers will soon be reporting down to either Florida or Arizona in preparation of the 2013 season.
And soon, the New York Yankees will be reporting down to Tampa to prepare for their upcoming season.
Granted, the Yankees are still the defending American League East Champions of a year ago and made it to the ALCS, only to lose to the Detroit Tigers.
But will they be any better, considering the team hasn't done much to improve the roster.
Gone from a year ago is Russell Martin (Pirates), Nick Swisher (Indians), Raul Ibanez (Mariners) and Rafael Soriano (Nationals).
The only new face to the team is longtime Boston Red Sox first/third basemen Kevin Youkilis, who is here on a one-year deal.
Everyone else that was signed was from last year's team, which has made for one of the quietest offseasons for the Yankees in recent time.
There is still about a month left until spring training gets going for teams, so Yankees GM Brian Cashman still has time to make moves if needed.
In the fourth installment of "Fact or Fiction," here's the latest on all the rumors and buzz surrounding the Bronx.
Begin Slideshow

»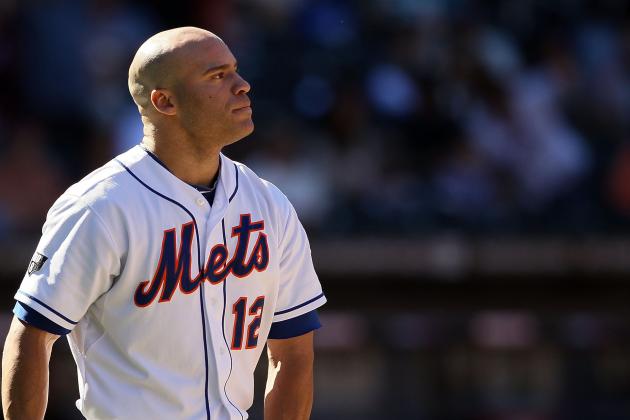 Alex Trautwig/Getty Images

All winter long, we've heard Scott Hairston's name involved with the Yankees.
The Bombers have a need for the fourth outfield spot, plus another one at the DH spot.
Yet, the Yankees have yet to make an offer towards Hairston, and according to Jon Heyman of CBS Sports and WFAN, it doesn't look like they are going to at all.
#mets balked at scott hairston's $8M/2-yr request. #yankees not involved. Saw hairston saturday and he seemed upbeat tho.

— Jon Heyman (@JonHeymanCBS) January 15, 2013
It seems like unless Hairston stops asking for two years on a contract, he really may struggle to find work.
Even if he is a 20-home run hitter as a part-time player, teams aren't too excited to give Hairston a multi-year deal.
So for right now, I would eliminate the Yankees from further discussions involving Hairston.
Verdict: Fact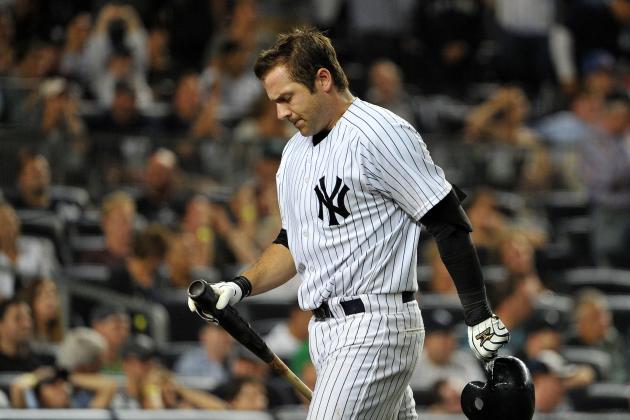 Christopher Pasatieri/Getty Images

The Yankees still do not have an official starting catcher for 2013.
With Russell Martin now in Pittsburgh, the Yankees still have yet to fill that void left by him.
The team decided not to pursue free agents like Mike Napoli or A.J. Pierzynski, which I was fine with.
So right now, there is Francisco Cervelli and Chris Stewart; two backup catchers from last year's team.
There's former Angels backup Bobby Wilson, who was signed on a minor-league deal and given an invitation to spring training.
And then there's Austin Romine, who spent most of 2012 on the DL and recovering from injury, but according to Chris Cwik of CBS Sports, Romine will more than likely start out 2013 down in Class-AAA ball.
It's strange that a year ago, Cervelli was sent down to the minors to make room for Stewart, and now a year later, Cervelli could be penciled in as the starter.
From the story on CBS, Romine could have a chance to win the starting job in 2013, but that scenario is very unlikely.
Verdict: Fact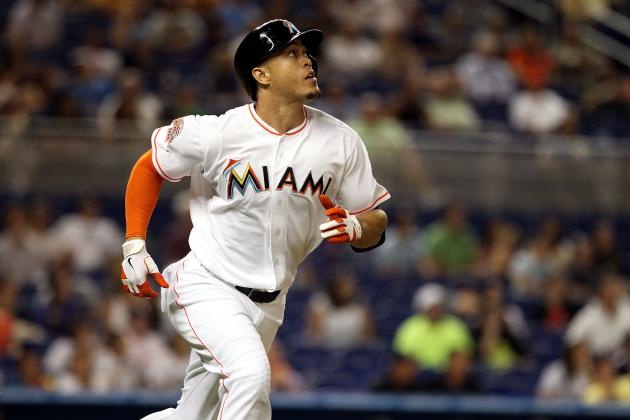 Marc Serota/Getty Images

It is almost the end of January, and yet, the Miami Marlins have not traded Giancarlo Stanton.
Sure, he's inexpensive and they don't have to trade away virtually the only superstar left on the team.
But the Marlins are going to have to, eventually.
And the Yankees have expressed interest this winter in Stanton, as was stated back in November by Nick Cafardo of the Boston Globe.
But, nothing has come of those rumors. At least, not yet.
With a team that is budget concerned right now, the Yankees are looking to improve, but they're looking to also improve on the cheap.
Stanton fits that type, and he makes perfect sense for an aging Yankees lineup that needs an injection of youth.
If Stanton's frustrations continue with the Marlins and he demands out, don't be surprised for one second if the Yankees get involved and try to make a move.
Verdict: Fact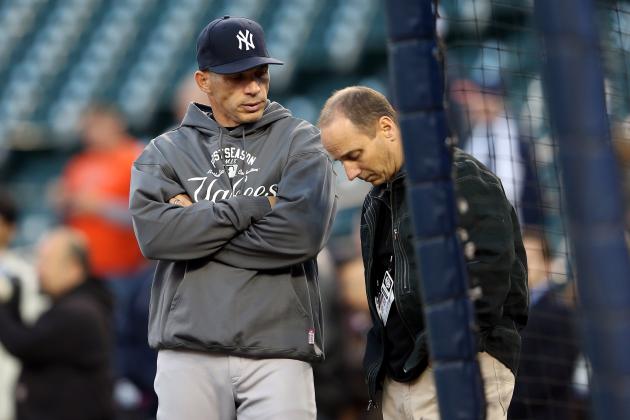 Leon Halip/Getty Images

With less than a month left, the Yankees don't have a catcher, designated hitter or a fourth outfielder who hits right-handed.
And as the days pass off the calendar, you start to wonder if the Yankees will make any kind of move.
According to Wallace Matthews of ESPN New York, Yankees GM Brian Cashman is still shopping around.
"I know it's getting late, but we're still looking," GM Brian Cashman told ESPNNewYork.com on Thursday. "We're open for business, but we're not going to do something just to do something. If we have to, we'll go to Tampa with what we've got."
I get that Cashman is playing it smart by not making any rash moves just because the season is creeping up on him.
And that's good because you don't want some impulse free agent signing or trade that comes back to haunt the team.
Cashman is known for being a very stealth GM when it comes to making moves.
And I do believe him that he is still actively searching to make the Yankees better in 2013.
Verdict: Fact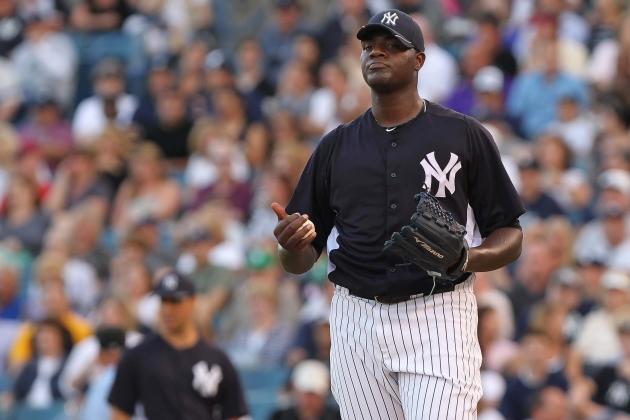 Kim Klement-USA TODAY Sports

Last year right around this time, the Yankees were having a very slow winter, similar to the one they are now.
And then on January 13, 2012, the Yankees made a deal with the Mariners that sent Jesus Montero and Hector Noesi to Seattle and brought right-hander Michael Pineda to the Bronx.
Pineda has yet to throw a pitch for the Bombers as he missed the entire 2012 year due to a torn labrum in his shoulder and may be out for a good chunk of 2013 as well.
The Yankees are known for making deals like this, and at the time, the Pineda deal seemed like a steal considering he was a rookie who had major upside who could really help the rotation.
But then Pineda showed up to spring training out of shape, and then had to be put on the DL.
So you have to wonder how gun-shy Brian Cashman is on making a trade that can drastically alter the future, just like the one involving Montero and Pineda did.
People keep wondering when the deal for Giancarlo Stanton or Justin Upton is going to happen, and honestly, those aren't happening this winter.
As much as I, along with many other fans, would love to see the Bombers make a deal before they come to camp, I don't think they're going to be making any major trades this winter.
You get the feeling that the roster as is may be what you see in February and March battling it out in spring training.
Verdict: Fiction