Why 2013 Will Be Tiger Woods' Most Important Year Yet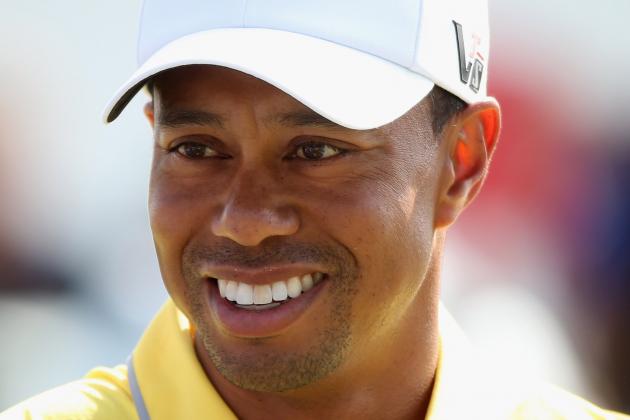 Andrew Redington/Getty Images

For the average PGA Tour professional, matching Tiger Woods' three wins and $6 million-plus in earnings in 2012 would constitute a career year.

Tiger Woods, of course, is not the average PGA Tour professional. For Tiger, the point of playing golf professionally is to win majors. As a tie for third at the Open Championship was Woods' best finish in a major in 2012, his season was necessarily disappointing.

2013 is an important year for Woods because he has positive momentum entering a golf season for the first time since the beginning of 2008, having ended the previous year with a victory in the season's final major and a win at the season-ending Tour Championship.

Here are four more reasons 2013 is Tiger Woods' most important year on the PGA Tour.
Begin Slideshow

»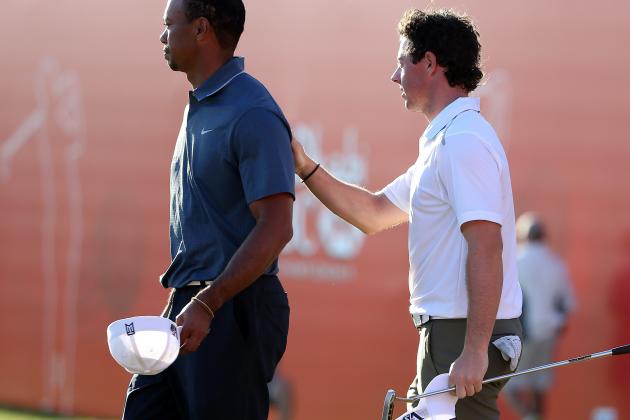 Ross Kinnaird/Getty Images

Whether Rory McIlroy at his best would be a true rival to Tiger Woods at his best is a thought experiment at present.
McIlroy played significantly better golf in 2012 than Woods, according to all important barometers. The Ulsterman presently sits atop the Official World Golf Rankings, which isn't something Tiger likely cares much about. However, it is indicative of the fact that, for the first time in his career, there is another player on tour playing significantly better golf than Tiger Woods.

This wasn't the case with David Duval, Vijay Singh, Ernie Els or Phil Mickelson, none of whom share the upside of McIlory or his early success—six wins, two of which were majors, in four years on tour.

Duval, Els, Singh and Westwood all knocked Woods off his perch atop the OWGR for a period of time during his streak of dominance on Tour (ending in 2010), but none have seemed legitimate threats to Woods over the long run.
Put another way, no one was asking whether any of the aforementioned golfers were going to become the next Tiger Woods. With McIlroy, the question has followed the golfer since he joined the tour (and through his prodigious amateur career, as well).

In 2013, it's important for Woods to prove that he can rise to the occasion and fend off a persistent challenger. True, there will come a time in Woods' career when he is no longer capable of being the most dominant player in the game. A younger, more capable golfer will win majors at the rate only Woods seemed capable of and will set up camp at the top of the OWGR. Whether that time is now and that player is Rory McIlory is something Woods must answer this year.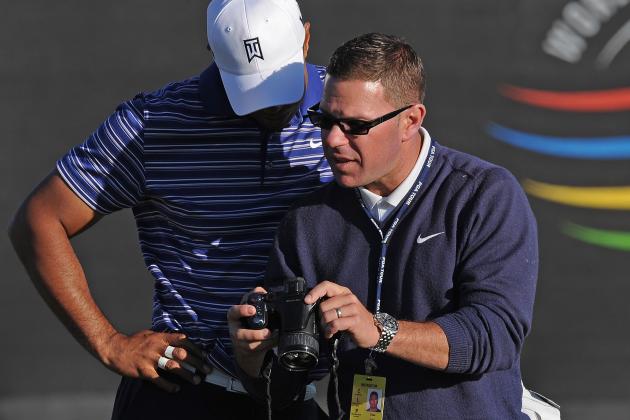 Stuart Franklin/Getty Images

Recently, I wrote that Sean Foley has helped Tiger Woods relative to where the golfer was when the two began working together at the 2010 PGA Championship. While this is true, it's also the case that with two years under their respective Nike belts, Tiger playing a full schedule in 2012 and the scandal firmly in the rear-view mirror, 2013 needs to bring with it a major for both Woods and Foley.

2013, then, is by far the most important year in the Woods/Foley relationship, and Tiger's performance this year will be the ultimate referendum on the work he has done with Foley. A season with a couple of wins and no majors won't do for Tiger at this point...and such a performance certainly shouldn't keep Sean Foley in a job.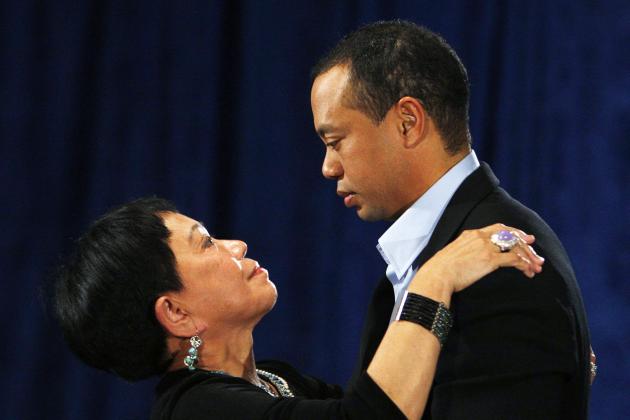 Pool/Getty Images

It's been more than 1,100 days since Tiger Woods drove his Cadillac Escalade into a fire hydrant outside his Windermere, Florida home, setting into motion one of the most catastrophic and public falls from grace in the history of American sport and popular culture.

For his part, Woods never really blamed his poor play over the past few years on the fallout from his monumental campaign of infidelity. However, if we mark Tiger's return at Augusta in 2010 as the official moment at which Woods put the scandal behind him and returned to golf (yes, he returned too soon, and yes, issues with the divorce weren't resolved until later that year), then Tiger now has three years of distance between himself and that unsavory moment in his personal and golfing histories.

The idea that such a clearly narcissistic personality would be entirely devastated by divorce, public shaming and estrangement from his children is, from an amateur psychoanalytic perspective, rather unbelievable. However, giving Woods the benefit of the doubt, 2013 marks the point at which Woods is far enough removed from these events to merit their inclusion in the "What's wrong with Tiger?" discussion.

It's important for Woods to play well this year so that fans and the media don't have to resort to characterizing Woods as fundamentally not the golfer he was before, a "has-been" or entirely doomed not to break Jack Nicklaus' record of 18 major victories.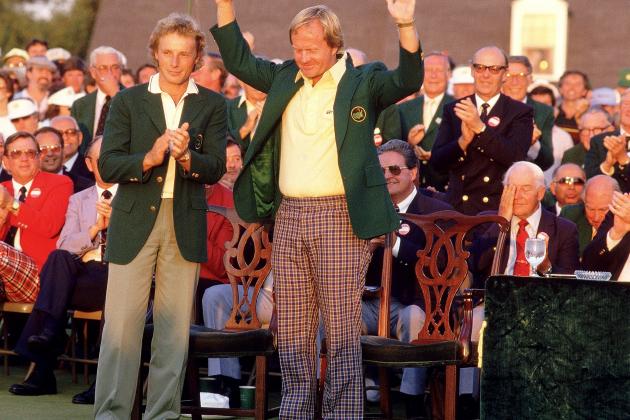 David Cannon/Getty Images

In 2010 and 2011 combined, Tiger Woods started a total of 30 events. In 2012 alone, Woods made 24 starts. It's important that he gives himself a similar number of chances to win golf tournaments (and prepare for majors) this year in order that he doesn't fall too far behind the pace of Jack Nicklaus if he hopes to break the Golden Bear's major victory mark.

Woods is 37 this year, and he's running out of time if he wants to pass Jack. As Jim Moriarty of Golf Digest writes, "Jack won four majors after 37, the age Woods is now. Jack's last Masters came at 46...that's 40 more at-bats for Woods. He has to hit a dinger in a tenth of them just to tie."

Since 2006, Woods is 2-for-20 in majors. He's as healthy as a 37-year-old with multiple knee and leg injuries and surgeries can expect to be, and he's gotten enough "reps" with his new swing to be competitive. It's important Woods makes up for the time he spent figuring out his new swing and sidelined with injury and accelerates his current pace of major victories.

Without a major this year, Tiger will find himself, at 38 years old, beginning the next golf season still needing four majors. Thus, he would need—to continue Moriarty's metaphor—a home run once in every nine at-bats.

And if he doesn't win one next year...well, you get the picture; Woods could eventually find himself needing to go 3-for-4 with three home runs in his final game, which is a nearly impossible position to be in, even for Ruth or Aaron.