Rubbishing the Rumour: Victor Valdes to Liverpool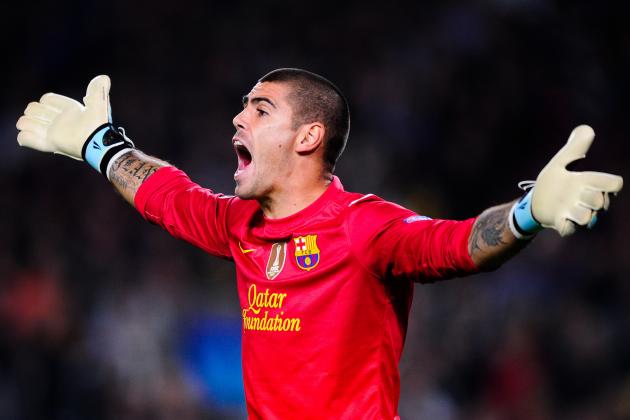 David Ramos/Getty Images

Barcelona goalkeeper Victor Valdes has been linked with a move to Liverpool (via Mirror.co.uk).
Brendan Rodgers has faced question marks over his goalkeepers this season, and some areas of the media have linked Valdes to Anfield due to his contract troubles.
Read on to see why this move will never happen.
Begin Slideshow

»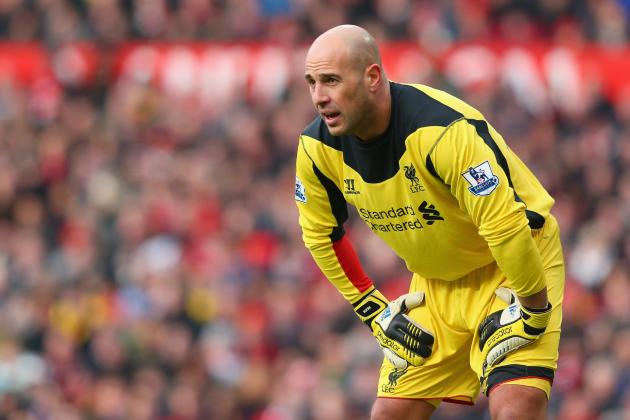 Alex Livesey/Getty Images

Pepe Reina has been a mainstay in Liverpool's goal since 2005, and only recently has he experienced a few rocky games.
At 30 years of age he's a fully matured and developed goalkeeper, so the errors at the start of the 2012-13 season were unexpected, but he's largely over that and back to fine form.
A lot of the sloppy goals he's conceded this season can be attributed to the defence—in particular, the ones against Aston Villa and Manchester United.
Three months ago, considering the purchase of a new 'keeper was an acceptable thought process. However, now that Reina's back in form, Liverpool would need to buy a seriously good one to justify it.
Is the touted name significantly better?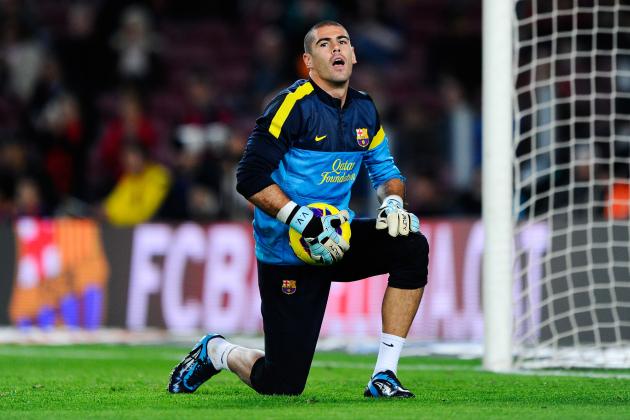 David Ramos/Getty Images

No, no it's not.
Victor Valdes doesn't do a lot in most games due to the fact that his midfield and defenders rarely relinquish possession. He's developed good concentration skills from this, but he's still prone to the odd erratic error.
He doesn't do an awful lot to give his teammates belief and trust in his abilities, while his tendency to punch the ball rather than catch it is becoming increasingly frustrating.
It's an easy correlation to draw, though: Brendan Rodgers wants to play tiki-taka, so let's suggest he goes after Barcelona players.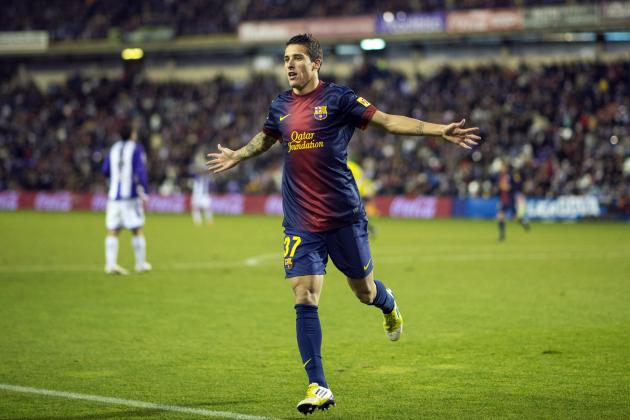 Victor Fraile/Getty Images

The crux of the argument for Brendan Rodgers' interest in Victor Valdes is this (via talkSPORT):
"Valdes' current contract expires in a year and talks over a new deal appear to have stalled, intensifying speculation regarding his future."
The problem is, contract negotiations with the Blaugrana hierarchy are always tough. Just take Cristian Tello as a recent example, who fought tooth and nail to have his release clause lowered so he wasn't a hostage to the Camp Nou club.
Deals going into their last year are the norm in Catalonia, and labeling Valdes a contract misfit or anything similar is inaccurate.
Reina is contracted to Liverpool until 2016. Expect him to stay at least that long.