Breakdown of Roster Changes Steelers Must Make to Be Super Bowl Contenders Again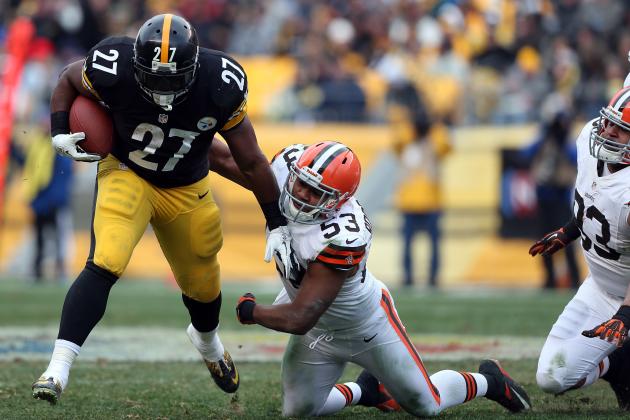 Karl Walter/Getty Images

A third-place, 8-8 finish in 2012 is not what the Pittsburgh Steelers envisioned when they headed to Denver to take on the Broncos for their first game of the regular season. Expectations were high coming off of a 12-4 campaign, but the team fell apart because of injuries, ineffectiveness and other issues.
After such a season, coaches and front office executives will take a long look at the roster and overhaul as much of it as possible before the 2013 season gets underway.
Here's a look at the roster changes Pittsburgh must make to be a Super Bowl contender again.
Begin Slideshow

»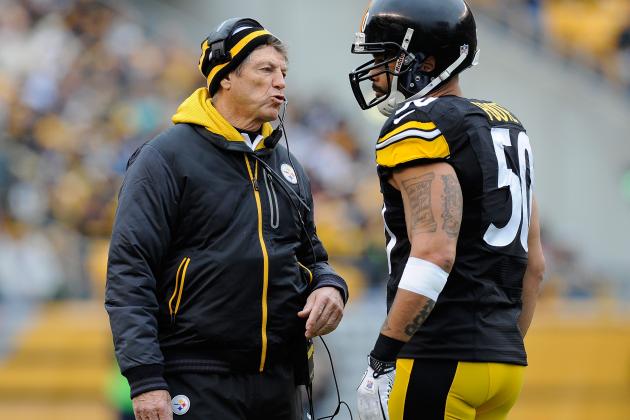 Joe Sargent/Getty Images

This isn't going to be about unloading Troy Polamalu and James Harrison, letting Larry Foote and Casey Hampton walk away and blowing up the entire defensive side of the football. That's no way to return to contender status in a year.
This is, however, about some of that. Making no changes at all would be like a death sentence for next season.
This is also about drafting players that can learn next season and step in if needed while focusing on being ready for 2014 and beyond. Those players mentioned above are all in the twilight of their careers.
Of that list, Hampton is the easiest to let go. Restricted free agent Steve McLendon is younger, more athletic and just as tenacious. He is an able starter and should slot into the nose tackle position nicely.
Harrison could be replaced by an effective, young Jason Worilds, but the latter's health concerns are something to worry about. Harrison, like Polamalu, will need to agree to a cheaper contract to remain with the team.
Foote is in an interesting spot. He had a resurgence this season after spending a couple of years as a backup, but that resurgence cannot be counted upon again. The Steelers need to find a permanent replacement for James Farrior on the inside. If Sean Spence is healthy, he needs to start with Foote agreeing to a minimum contract to back him up or with another player entering through the draft, or free agency.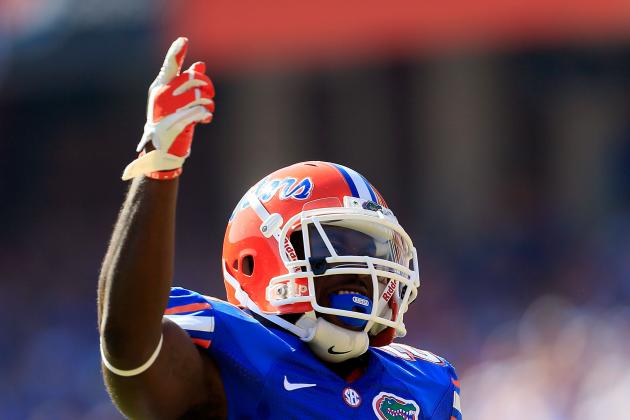 Sam Greenwood/Getty Images

Drafting on the defensive side of the ball is going to be essential for the next couple of years in order to start building a reserve of replacement players for the team's aging core.
Beyond Troy Polamalu and James Harrison, who are still under contract for next season and beyond, Brett Keisel and Ryan Clark are going to need replacement within the next three or four seasons. Pittsburgh doesn't make a habit of playing rookies as starters so getting people now will be essential.
This year's draft is thin at safety, but a player like Florida's Matt Elam would be a good fit to replace Polamalu. In the meantime, he could replace Ryan Mundy as the backup and be an instant upgrade.
Pittsburgh would be wise to add some depth at inside and outside linebacker, as well as along the defensive line. Those needs are secondary because of how the roster is set up now, but something to consider with later draft picks.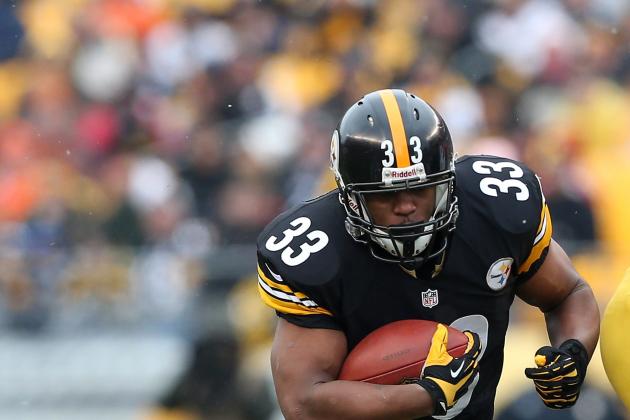 Karl Walter/Getty Images

With Chris Rainey's release last week, the Pittsburgh Steelers should only be looking at Jonathan Dwyer to return as one of their running backs next season.
The rest of the players from this past year (Rashard Mendenhall, Issac Redman, Baron Batch) can all be given their walking papers. Only Batch should be asked back if the team wants a second player familiar with the system.
The truth is that Pittsburgh needs to completely start over at running back for the most part.
A player like Montee Ball or Ray Graham would be a great option in the middle rounds of the draft. As for free agents, they are likely to be either too expensive or too risky an investment at the position. Younger, fresher legs are preferable.
The bonus with a player like Graham is that he'd give the team the goal line and short-yardage back that they've needed since Jerome Bettis retired.
A rebuilt rushing attack will be a key ingredient on offense next season as Todd Haley uses it to set up his passing attack and to make the play action more effective.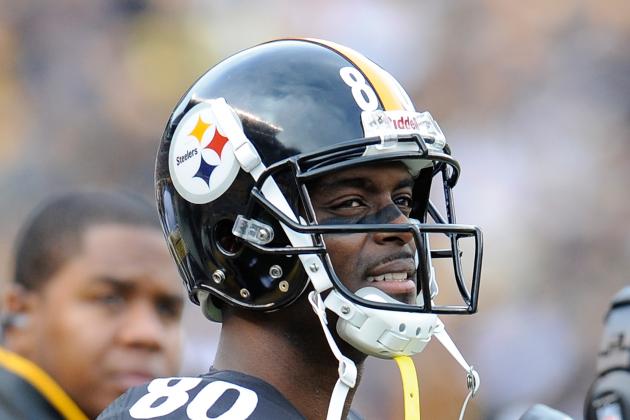 Joe Sargent/Getty Images

Plaxico Burress returned to Pittsburgh for the first time since 2004 after an injury to Jerricho Cotchery left the Steelers dangerously thin at the position.
He promptly became an afterthought and prompted many to ask exactly why he'd been brought in.
The Steelers need him back next season for a multitude of reasons.
First, he's an accomplished possession guy that can make big catches in traffic. In a game this year against the San Diego Chargers, he made a catch on a key play with two defenders draped on him. He then managed to gain a few more yards before going down.
That's important, but his height is also useful, particularly in the red zone where a tall receiver running a fade is a wonderful addition to any offense.
Ben Roethlisberger also seems to have a good rapport with Burress. Given that Mike Wallace is unlikely to be asked back, having Burress in the slot to replace Emmanuel Sanders who will shift to Wallace's starting position, is essential to giving this team a dangerous air attack.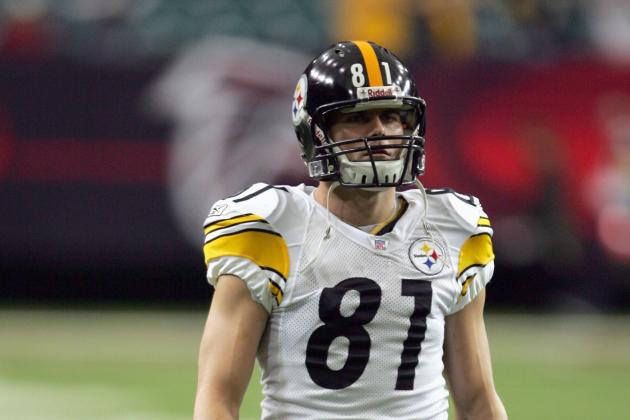 Doug Pensinger/Getty Images

Looking back at some old Pittsburgh rosters, the Steelers always had a player that was special because he could play special teams better than anyone else. Names like John Fiala, Clint Kriewaldt, Chidi Iwuoma and Sean Morey all come to mind.
Pittsburgh doesn't have that player anymore.
They tried with Arnaz Battle and Will Allen. Neither were particularly good on special teams. This year, the units hit rock bottom and were a huge reason the team finished without a winning record for the first time under Mike Tomlin's guidance.
Expect Amos Jones to be sent packing as the special teams coach, and for someone new to take over the unit. Also, expect the Steelers to use their limited free agent funds to find players that can contribute in this manner as well as being backups at other positions.
The team needs to gut their backups at safety and inside linebacker, where Ryan Mundy, Will Allen and Stevenson Sylvester add nothing to the team and bring in fresh blood. This is a good place for a special teams guru.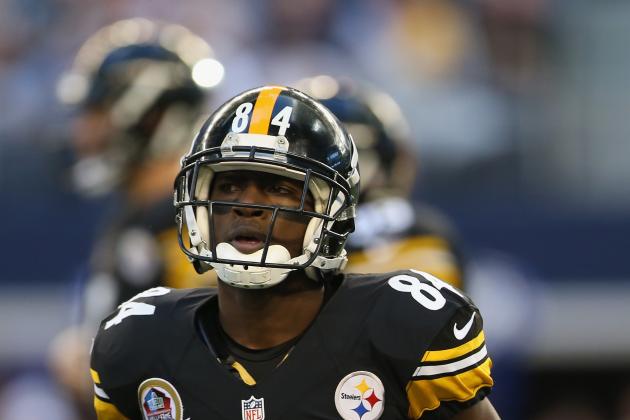 Ronald Martinez/Getty Images

Usually, using a starter on special teams is not a good idea. A great deal of injuries occur on returns and losing a starter there is not advisable.
The Steelers have Antonio Brown, however, who's excellent at both returns and receiving. The issue last season, however, was that the more he did both at the same time, the more he struggled with both.
Perhaps it is time to find someone else to do returns. It seems that return specialists are coming back into vogue around the league, and with great success.
Pittsburgh doesn't necessarily need to sign or draft a player specifically for this purpose, but they could elect to put a player there that is required to be a part-time offensive or defensive player. Their last true return man was Stefan Logan.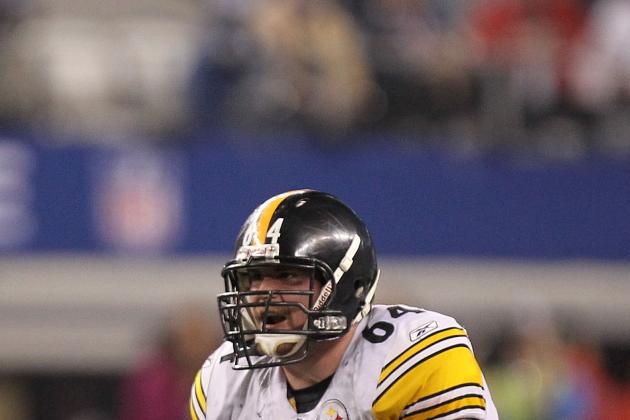 Ronald Martinez/Getty Images

One of the big projects the last several years has been to rebuild the offensive line, a unit that suffers a lot of injuries and has seen several prominent players retire in the last decade.
So far, the Pittsburgh Steelers have center Maurkice Pouncey, guard David DeCastro and tackle Marcus Gilbert entrenched as part of their future, although it remains to be seen where the last two will play permanently.
Free agents this year include Ramon Foster, Doug Legursky and Max Starks. The team also could cut disappointing and injury-prone Willie Colon to free up some money and roster room.
If they let those players go, which is preferable, they'll need to go with Kelvin Beachum, who had a nice stretch run at right tackle, and Mike Adams, who spent much of his rookie season injured. They'll also need to bring in some new backups through free agency or more likely, the draft.
The Steelers must have a solid offensive line because of the way Ben Roethlisberger approaches the quarterback role. If the line cannot hold blocks or open up running lanes, the Steelers will once again be in the bottom half of the league in offensive production.
That would be unacceptable.