5 Things to Watch for on 20th Anniversary Edition of WWE Monday Night Raw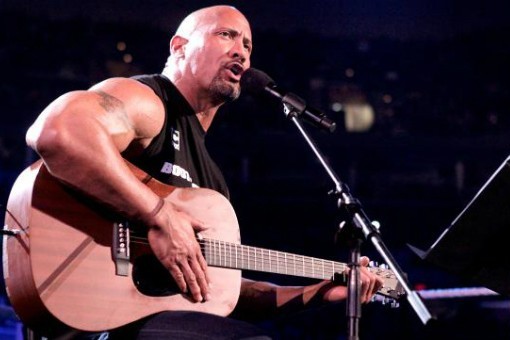 Photo courtesy of WWE.com
It hasn't received quite as much attention as last summer's 1,000th episode of Raw, but tonight marks the 20th anniversary of Monday Night Raw. There are some big things planned that could lead to the best show in recent memory.
The WWE product itself has been picking up lately due to the emergence of Dolph Ziggler and The Shield, as well as the CM Punk vs. The Rock feud. When you add a milestone achievement to the mix, however, there is little doubt that Raw is going to be exciting.
Perhaps the biggest draw will be The Rock appearing for the second consecutive week. Last week, he and Punk each cut fantastic promos to kick start their feud. But The Rock will have an even better chance to shine on Monday, as he is scheduled to deliver one of his signature Rock Concerts.
Also, there are tons of rumors regarding possible legends showing up, including Texas natives such as "Stone Cold" Steve Austin, The Undertaker and Shawn Michaels. With the show taking place in Houston, the odds of those stars and others appearing seem to be quite high.
If that somehow isn't enough, the possibility of Ziggler cashing in his Money in the Bank contract is far more present now that Alberto Del Rio is World Heavyweight Champion. Monday could also very well mark the last stand for one of the WWE's most popular divas, and Dr. Shelby is slated to return in order to evaluate Team Hell No.
Here are the top five things to watch for during what is sure to be an insane edition of Monday Night Raw.
Begin Slideshow

»
The Rock is unquestionably one of the greatest performers in WWE history, and he is at his very best when he is allowed to go off the cuff.
Never is that more apparent than during one of his Rock Concerts. The Rock has performed several over the course of his career, with the most recent happening last year as part of the build toward his WrestleMania match with John Cena.
Many believed that Cena was winning the war of words to that point, but The Rock blew him out of the water with his concert as Cena floundered during a freestyle rap. The Rock is a wrestler, but he is an entertainer more than anything, so it almost seems like he is just as comfortable with a guitar in his hands as he is competing in a match.
The Rock wasn't shy about blasting Cena during his last Rock Concert, as he mentioned Cena's mom and also said that Cena had a wife after describing his make-out session with Eve. If The Rock was willing and able to do that to the face of wrestling today, then there's no telling what type of heavy artillery he'll break out against the top heel in wrestling, WWE Champion CM Punk.
Feuding with a heel is much better for The Rock than feuding with Cena was because there is a very obvious line drawn in the sand. Punk is the bad guy, and there's no reason for The Rock to pull any punches. Some fans weren't too happy with The Rock last week because they felt like he told too many sophomoric jokes, but I expect him to be a bit more serious while still maintaining his famous sense of humor this week.
When the WWE puts on a landmark show, it usually likes to pull out all the stops in terms of big guests. The 20th anniversary of Raw should be no different.
The WWE keeps these types of things under wraps, so it's impossible to say for sure who we will and won't be seeing. However, the possibilities are extremely exciting.
According to NoDQ.com, "Stone Cold" Steve Austin, The Undertaker and Shawn Michaels are all slated to appear in Houston, as all of them are native Texans. Taker and Michaels haven't been seen on WWE programming since the 1,000th episode of Raw. It has been even longer for Austin, as knee surgery has prevented him from appearing.
Some fans are inevitably going to complain about the old guard "taking time away" from the younger talent, but that won't necessarily be the case. When D-Generation X reunited on the 1,000th episode of Raw, Damien Sandow confronted them and cut an entertaining promo before they hit their signature moves on him. That may sound like a "burial," but simply interacting with big stars like Michaels and Triple H did a lot of good for Sandow.
With that in mind, I can't wait to see what Austin, Taker and Michaels do if they appear as expected. There are tons of possibilities, but I would love to see Austin do something with Punk and The Rock since he has history with both of them.
Also, Taker doing something with The Shield would be amazing, and perhaps Michaels' return can necessitate the return of Brock Lesnar since Lesnar last defeated Triple H at SummerSlam.
Whatever the case, it should be a huge night.
Dolph Ziggler has possessed the Money in the Bank contract since the Money in the Bank pay-per-view last summer, but he hasn't made a move yet. There have been a couple instances where Ziggler seemed to be on the verge of cashing in, but none of them materialized for one reason or another.
Ziggler still has a long time before he has to cash in, but it wouldn't surprise me if it happened during the 20th anniversary of Raw.
For one, the WWE loves when big moments happen on big shows. Raw may not be as big as WrestleMania, or even Royal Rumble, but the 20th anniversary Raw could very well be the most important Raw of 2013.
With that in mind, Ziggler cashing in would be quite memorable. The WWE had John Cena cash in on the 1,000th episode of Raw, so there is definitely some symmetry in having Ziggler do the same.
Although WWE.com's content doesn't necessarily mean anything with regards to the actual product, an article was recently posted regarding the 17 title changes that have taken place on Raw since the debut episode in 1993. That obviously doesn't guarantee a world title change on Monday, but it could possibly foreshadow one. Ziggler is eventually going to cash in successfully.
On top of that, Alberto Del Rio defeated Big Show for the World Heavyweight Championship on last week's edition of SmackDown. It was a shocking and sudden title change, and it may have been a setup for something bigger.
Ziggler was never going to take the belt off a fellow heel in Big Show, but it's probably a matter of time before he does it to Del Rio.
Perhaps there is no better venue than the 20th anniversary of Raw.
Dr. Shelby hasn't been seen since he decreed that Kane and Daniel Bryan coexist as a tag team, but he is set to make his return to Raw on Monday.
Dr. Shelby conducted the anger management classes that Kane and Bryan attended, meaning he was part of some of the funniest segments of 2012. Team Hell No quickly won the Tag Team Championships and has been great ever since, but Dr. Shelby's return could potentially jump start both Kane and Bryan.
Even though Kane and Bryan aren't exactly the focal point of WWE programming like they were when they first teamed up, they continue to evolve as a team and always entertain me when they appear on television. The anger management setting was great, and now that they're starting to have some turmoil once again due to Bryan tweaking his knee, the segment should be fantastic.
It seems like Team Hell No may be breaking up in the near future, so perhaps Dr. Shelby will push things along. He was the one who helped them by putting them together, but I could easily see his presence setting off both Kane and Bryan. They recently lost a non-title match to Team Rhodes Scholars, and it may only be matter of time before Cody Rhodes and Damien Sandow capture the titles.
I realize that Kane and Bryan are singles competitors, so a breakup is inevitable, but I'll continue to enjoy them as a team as long as I can. They may not be together for much longer, but I'm hoping that they go out with a blaze of glory thanks to another hilarious anger management segment.
Eve may be the current Divas Champion, but tonight could very well mark her final night with the WWE. According to WrestlingInc.com, Eve is expected to leave the company and will likely drop the title to Kaitlyn on tonight's Raw.
There have been whispers about Eve taking time off due to her engagement to jiu-jitsu expert Rener Gracie, but this is the first substantial report to make the rounds.
Eve may never be mentioned among the WWE's all-time great divas, like Trish Stratus and Lita. But right now, she is the best the WWE has to offer. A.J. is the most visible diva on WWE programming, but Eve does the bulk of the wrestling. She has improved by leaps and bounds in the ring over the years and she plays the heel role extremely well, so losing her would be a major blow to the divas division.
The diva roster is already thin as it is, so another loss would be absolutely brutal. Beth Phoenix, The Bella Twins and Kelly Kelly are among the divas who have left the company over the past year, so the WWE has had to overcome a lot. It isn't as if the creative team puts a lot of time into the divas to begin with, but it's getting to the point where there's little to work with.
There is some talent in NXT Wrestling, such as Paige, but it's going to take time to build that up. The WWE would have to do something huge in order to drum up interest in the divas division with or without Eve, and that would mean someone like Kharma making a surprise return.
There hasn't been any talk regarding Kharma re-signing with the WWE, but you never know what might happen, especially on a special show like this one.
Follow @MikeChiari on Twitter and listen to him on Ring Rust Radio.