Arsenal vs. Swansea: Lessons from 2-2 Draw for Arsene Wenger in FA Cup Replay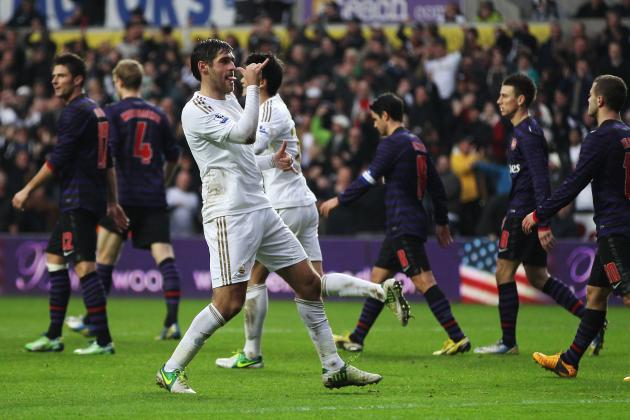 Ben Hoskins/Getty Images
Last time Danny Graham's late equaliser forced a replay.
It was a game Arsene Wenger will feel Arsenal could have lost and yet ultimately should have won.
The Londoners dominated for long periods and yet fell behind. Having clawed themselves back in front, they then conspired to concede a late equaliser.
They now get a second stab at it, this time on home turf. Worryingly for Arsenal fans, it's the very same turf on which Swansea secured a comprehensive Premier League victory back in December.
If Arsenal are to progress to a meeting with Brighton in the next round, they will need to learn several lessons from their initial meeting with the Swans.
Read on to discover just how the Gunners need to improve.
Begin Slideshow

»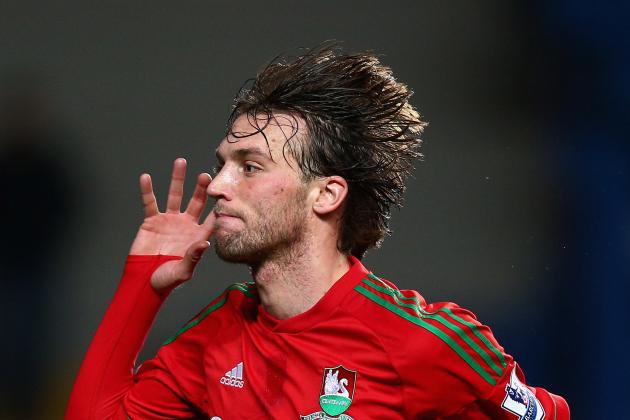 Clive Rose/Getty Images
Michu has been the star for Swansea City this season.
Michu's excellence is now the worst-kept secret in English football.
After a productive start to the season, he was earmarked by some as underrated. Now, he's simply rated: even the likes of Alex Ferguson and Arsene Wenger have moved to praise his performances.
Wenger has more reason to respect him than most: in two outings against the Gunners, Michu has already scored three times.
Michu is most dangerous when arriving in the penalty box from deep in the midfield. In the absence of Mikel Arteta, Wenger should deploy the defensive-minded Francis Coquelin to keep an eye on the free-scoring Spaniard.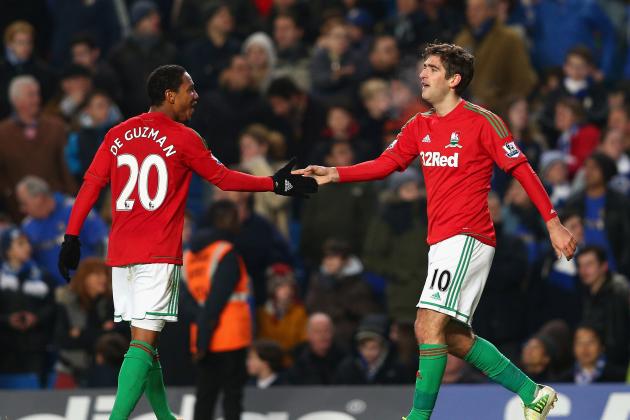 Clive Mason/Getty Images
Jonathan de Guzman and Danny Graham have both impressed when called upon this season.
In the initial FA Cup meeting between these sides, it's possible that Arsenal underestimated the Welsh team.
Swansea had rested Michu and Pablo Hernandez, and perhaps Arsenal felt they wouldn't be able to compete without two of their star men.
They could not have been more wrong.
Swansea's game is based upon cohesive team play. Within that, there are many individuals who provide their own threat.
There is the pace of Nathan Dyer, the power and intelligence of Ki Sung-Yeung, and the invention of Jonathan de Guzman. As Arsenal have already found out to their cost, Danny Graham can match Michu's lethal finishing when presented with an opportunity.
Swansea's congested fixture list will undoubtedly lead to some rotation against Arsenal, but the Gunners must not take that as a cue to relax.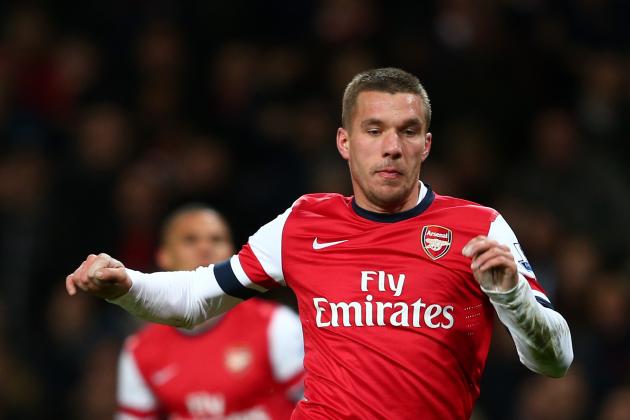 Clive Mason/Getty Images
Lukas Podolski is a deadly finisher.
Last time around, Lukas Podolski came off the bench to score the crucial equaliser. It was a goal typical of Podolski: He had only a split-second to react and yet managed to make the perfect decision instantaneously. He swiveled and shot in one movement, and the net bulged.
Podolski is the best finisher Arsenal have. They need him on the pitch from the start this time.
Look at the way the mere presence of Michu sets nerves jangling in the Arsenal defence. Even if he fails to score himself, his mere presence will unsettle a Swansea side who know how devastating he can be.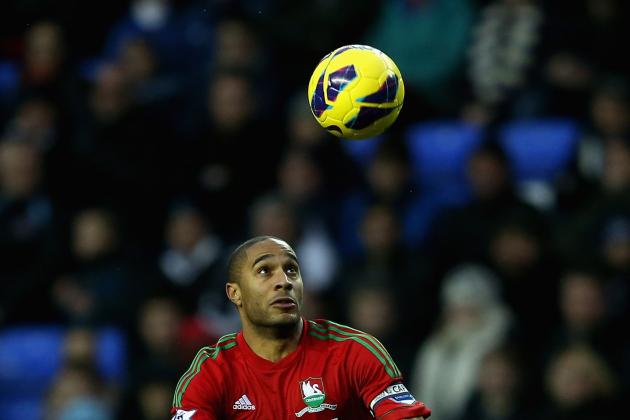 Warren Little/Getty Images
Ashley Williams is one of the best ball-playing defenders in the Premier League.
The previous meeting between Arsenal and Swansea was transformed at half-time by a simple tactical move.
Realising that the likes of Ashley Wiliams were free to pass the ball about at will in their own half of the pitch, Arsene Wenger instructed his team to press higher up the field, attempting to win the ball back with a far greater degree of urgency.
It's such a basic instruction, yet it disrupted Swansea's rhythm and allowed Arsenal steadily back in to the game. Start like that on Wednesday and they should have enough to overcome the Swans.