Goran Dragic Rips Phoenix Suns Teammates, Says They "Don't Care"
Use your ← → (arrow) keys to browse more stories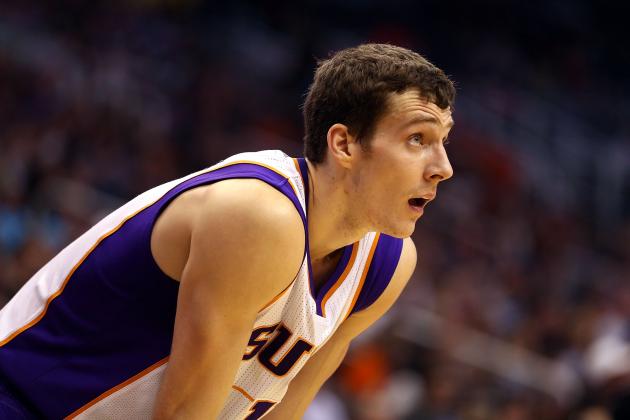 Christian Petersen/Getty Images

Life can't be easy as a Phoenix Suns fan in 2012-13.
Sure, the team might throw a few fleeting glimpses of excitement along the way, but a loss feels inevitable before the opening tipoff is thrown.
Apparently playing with the Suns is an even worse feeling—for certain Phoenix players, that is.
Following the club's 87-79 defeat at the hands of the Boston Celtics, the Suns have now embarked on their third four-plus-game losing streak of the young season. They've dropped 10 of their past 11 games, and been on the losing end in each of their last 11 games outside of Arizona.
And according to Goran Dragic, there's a disastrous feeling of apathy swirling through the team's locker room.
He told the Arizona Republic's Paul Coro that his teammates "don't care" about the club's performance.
"Right now, we're not together as a team," he said.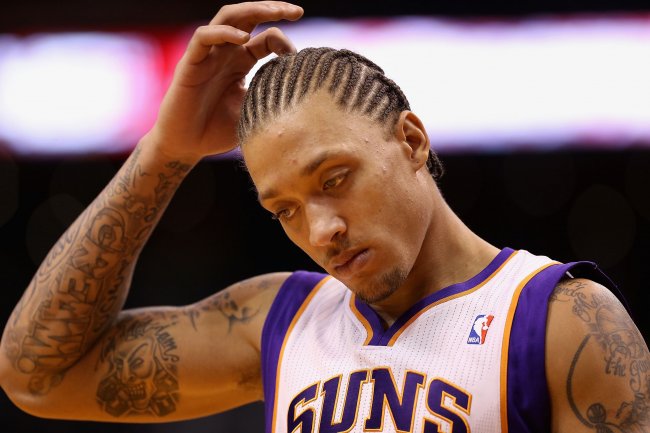 Christian Petersen/Getty Images
The term culture gets thrown out a lot in sports. Whether or not winning begets a strong culture or vice versa (or, in this case, whether the losing is to be blamed on bad attitudes or the attitudes blamed on the losing) is still up for debate.
Here's a time-tested sports concept, though: a lack of talent always leads to losing.
And the Suns are in dire need of a massive talent upgrade.
With a paltry 12-25 record, Phoenix owns the fifth-worst winning percentage in the NBA (.324). They've lost just three fewer games than the Los Angeles Clippers, Oklahoma City Thunder and San Antonio Spurs have combined.
They don't score particularly well (96 points per game, 19th in the NBA), and certainly not well enough to mask their defensive shortcomings (opponents average 100.2 points per game, the sixth-most points allowed in the league).
The Suns front office recognizes the limitations of their current roster. It's the reason they offered New Orleans Hornets guard Eric Gordon a max contract in the offseason. It's also the reason why they're currently engaged in trade talks with the Memphis Grizzlies for Rudy Gay (according to what league sources told Adrian Wojnarowski of Yahoo! Sports).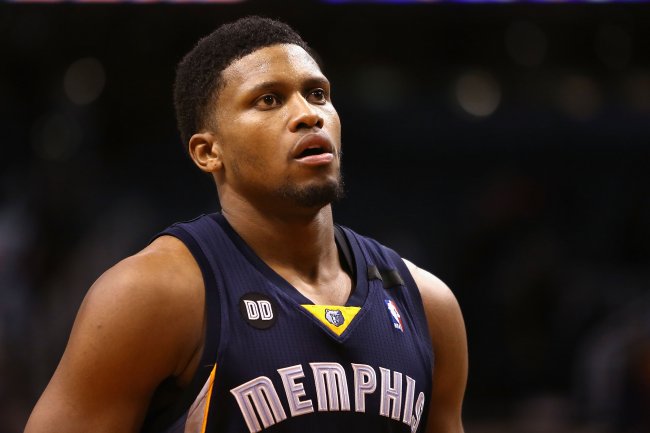 Christian Petersen/Getty Images
The realization of their shortcomings won't make them any easier to solve, though.
They lack desirable trade commodities, thanks in large part for the organization's over-optimistic view in terms of its ability to withstand the departures of Steve Nash and Grant Hill. Plus, there's a less-than-impressive 2013 draft class for this lottery-destined team to analyze.
Phoenix center Marcin Gortat understands the state of the club but has no desire to abandon what he called a "sinking boat", (according to Comcast Sportsnet's Jessica Camerato).
Of course, that may have been the big man's proactive attempt to deflect any personal responsibility for the current state of the franchise (11.6 points in 31.8 minutes per game).
Unlike some other struggling clubs, the Suns don't even have Father Time on their side. Just 22 percent of their points this season have come from players below the age of 26.
There is no quick fix in store for the Suns.
That can't sit well with the fanbase, although it might be easier to stomach for some of the players on the roster if Dragic is speaking the truth.
All statistics used in this article are accurate as of 1/10/2013.