10 Things We Learned from the Hyundai Tournament of Champions in Kapalua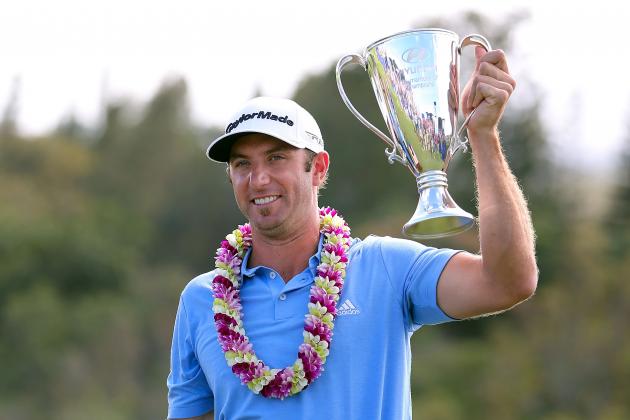 Christian Petersen/Getty Images
Dustin Johnson proved he'll be a force to be reckoned with in 2013.
It was a wild, wacky, and wonderful week as the PGA Tour kicked off its 2013 season at the Plantation Course in Kapalua, Hawaii.
Unbelievable weather prevented the tournament from starting until Monday, and shortened it to 54 holes.
The conditions were less than ideal, but Dustin Johnson put together three strong rounds and is a very deserving champion.
Following is a list of 10 things we learned from the first PGA Tour event of the year.
Begin Slideshow

»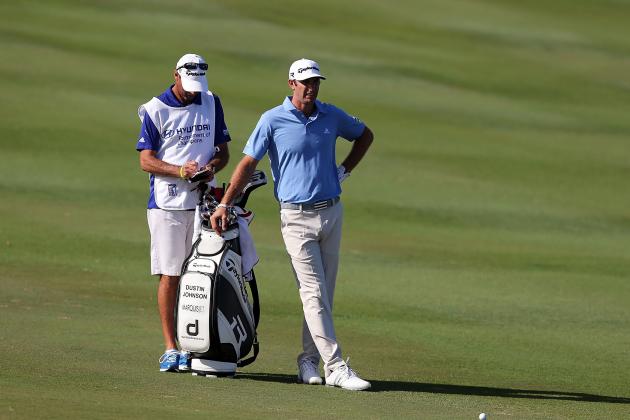 Christian Petersen/Getty Images
It wasn't a walk in the park but Dustin Johnson got the first win of the season.
Dustin Johnson is the real deal.
He has all the tools, he's an athlete, and it seems like something has clicked to turn him into a guy who really wants to win, and win big.
While he makes it look easy at times, he battled a driver that, for the most part, was his best weapon, but put him into a couple tough situations.
He's still going to make the occasional decisions that will make people shake their heads, but the man can play.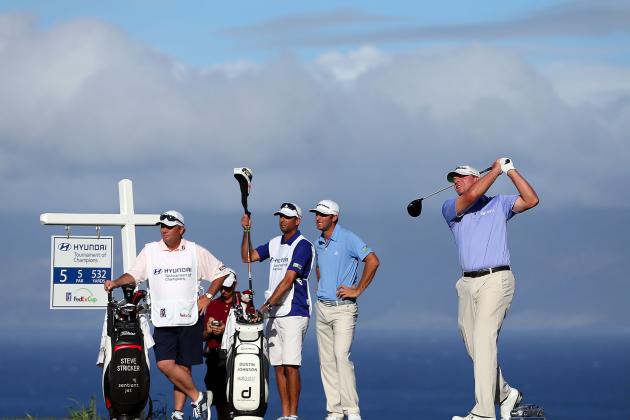 Christian Petersen/Getty Images
Steve Stricker hits a tee shot as Dustin Johnson looks on.
Steve Stricker is more than a friendly guy with one of the best putting strokes on the PGA Tour.
The man is tough, and if you didn't think so, you weren't watching as he battled a nerve problem in his left leg that shot down his leg a great deal of the time during Monday's 36 holes and all day Tuesday.
Oh, by the way, he posted scores of 71-67-69 in the final two rounds.
We won't see Stricker again for six weeks when he returns for the Match Play Championship.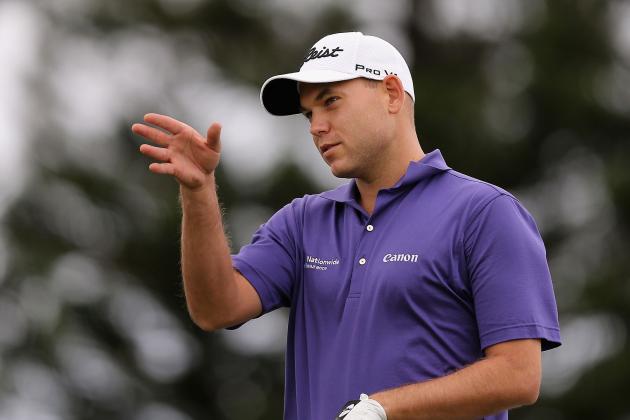 Christian Petersen/Getty Images
In a more calm moment, Bill Haas works out strategy.
Soft-spoken and most times smiling, Bill Haas has a temper and when he shows it, he shows it.
After missing a relatively short putt on one of the Plantation Course's tough-to-putt greens, Haas took a full swing with his driver as he left the green.
Then, to complete the display, he teed up his golf bag that was lying just off the green and gave it a swift kick.
Haas finished with a 75 Tuesday.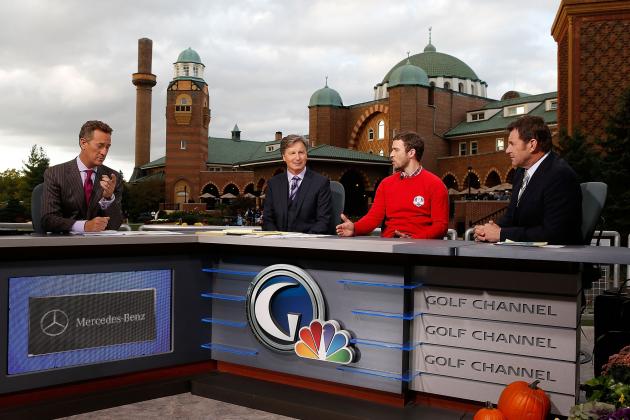 Scott Halleran/Getty Images
Golf Channel's sets and equipment were moved by barged to another island.
I don't know about anybody else, but I have wondered in the past how the Golf Channel got its equipment from Kapalua to Oahu for the Sony Open that starts on Thursday.
I now know that the equipment will be placed on a barge for a 16-hour ride between the islands.
Because of the wacky weather, coverage of Thursday's first round might be interesting.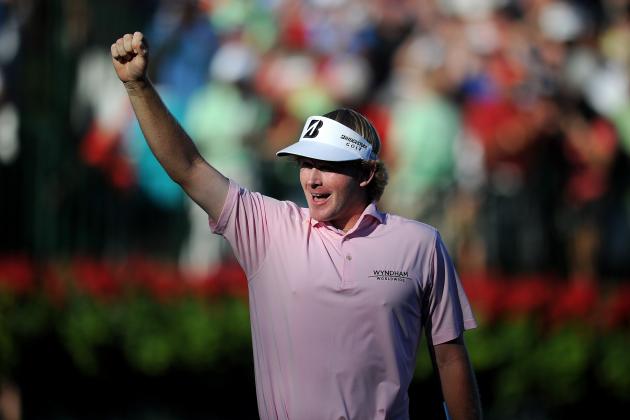 Kevin Liles-USA TODAY Sports
Brandt Snedeker looks capable of having a big season.
If anybody was thinking that Brandt Snedeker was a flash in the pan winner of the Tour Championship and FedEx Cup last year, think again.
The floppy redhead made six birdies and an eagle in Tuesday's final.
But he lost his game for four of five holes when he made bogeys that ended his chances at making a run at Johnson.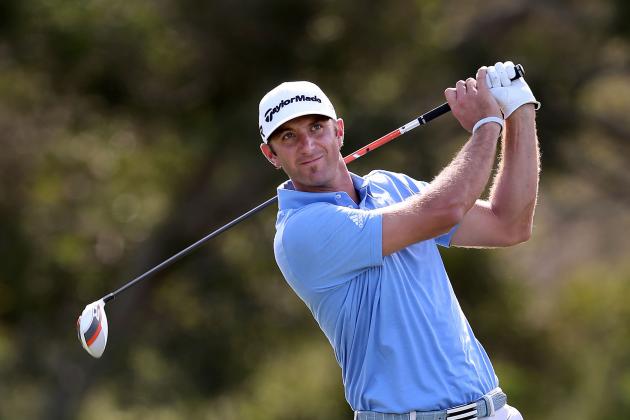 Christian Petersen/Getty Images
Dustin johnson had a fantastic week.
Some interesting numbers on Johnson's win: he finished at 16-under par, and won for the sixth straight season.
Believe it or not, only Phil Mickelson (9) has a longer active streak of most consecutive seasons with a PGA TOUR victory.
Johnson is also the first player who has gone straight from college to winning in his first six seasons on the PGA Tour.
Johnson has now won the last three events that have been shortened to 54 holes: Pebble Beach in 2009, The Barclays in 2011 and this one.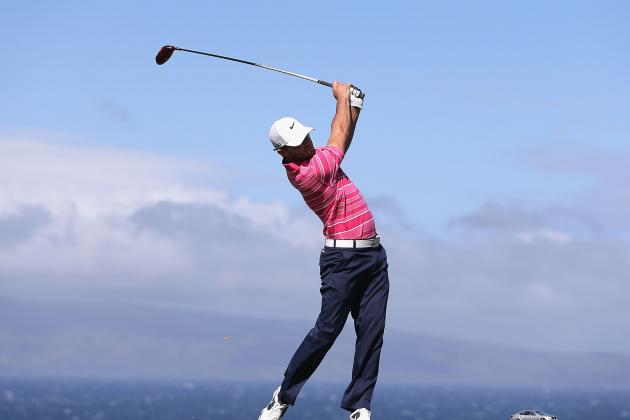 Christian Petersen/Getty Images
Kyle Stanley may have driven the ball well, but putted horribly.
The players on the PGA Tour really don't like playing courses with slow greens.
While the Plantation Course's are usually easy to hit, but tougher to putt because of the slopes and undulations, they were much slower than what is customary on the PGA Tour, and the statistics proved that.
The 30 players in the field averaged over seven three-putts for the week. Hard to imagine, but Kyle Stanley had 14 three-putts in 54 holes, including 11 on Monday.
Not surprisingly, he shot 78-80-72 and finished last. The greens measured 8.5 on the stimpmeter.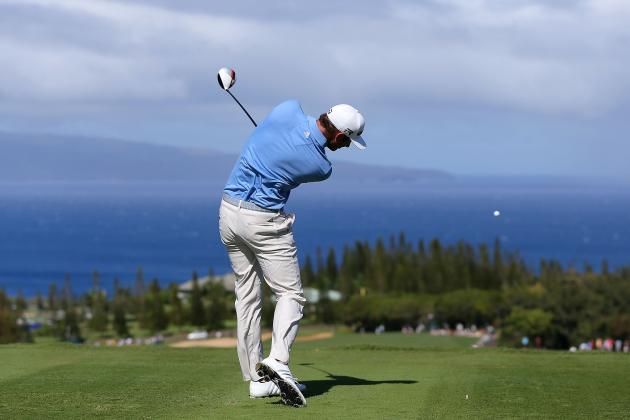 Christian Petersen/Getty Images
Driver was Johnson's best friend at Kapaula.
The Plantation Course always leads the tour in number of 400-yard and longer drives.
The wind and elevation changes help with those, like Stanley's 429-yarder on the seventh hole in round two.
In all, 15 drives were measured over 400 yards. Dustin Johnson led the tournament in driving distance at 307.8 yards
He also hit 23 of 45 fairways and 48 of 54 greens in regulation.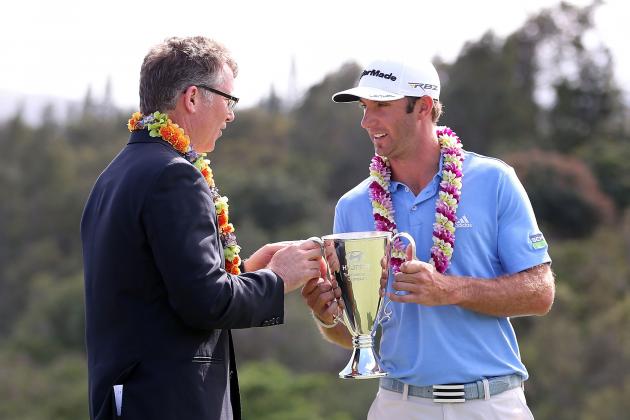 Christian Petersen/Getty Images
To the winner goes the trophy.
Call it moving up in the world.
The season's first Official World Golf Rankings came out Tuesday, and none of the top seven players changed positions (Rory McIlroy, Luke Donald, Tiger Woods, Justin Rose, Adam Scott, Louis Oosthuizen and Lee Westwood).
Of course, none of them played this week.
Among those who did, there was a bit of movement. Dustin Johnson jumped from 23rd to 12th, and is a spot ahead of Steve Stricker, who moved up five places.
Brandt Snedeker, who finished third, is eighth, a move of two spots.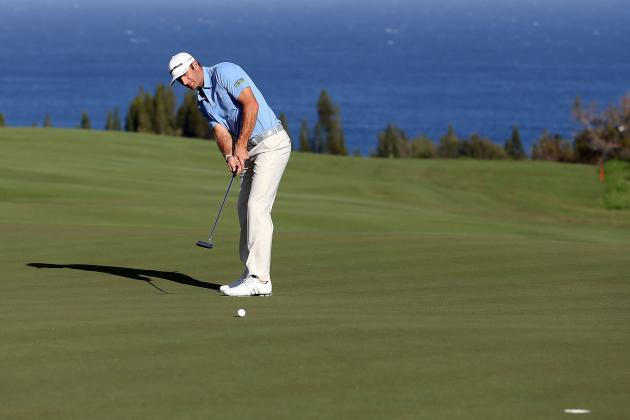 Christian Petersen/Getty Images
Is Dustin Johnson dating Paulina Gretzky?
We also learned that rumors are circulating that Dustin Johnson is dating National Hockey League Hall of Famer Wayne Gretzky's daughter, Paulina Gretzky.
The 24-year-old beauty was in Hawaii, walking the Plantation Course in Johnson's gallery over the 36-hole marathon on Monday.
Nothing is official but there is evidence that the two are a couple.
Move over Rory and Caroline, here comes Dustin and Paulina.