Sign, Tag, Walk: Breaking Down What to Do with Pittsburgh Steelers Free Agents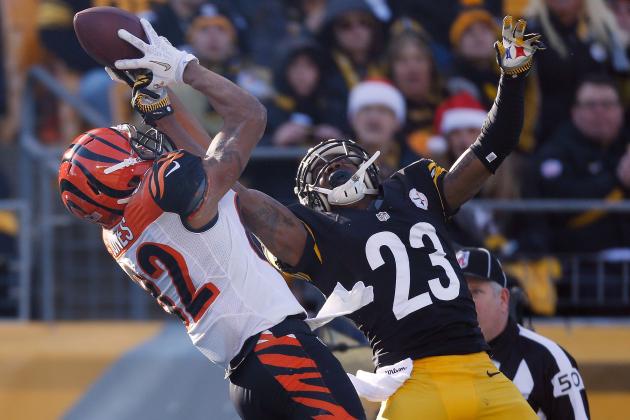 Gregory Shamus/Getty Images

The first major task the Pittsburgh Steelers will face in building a roster for 2013 is the massive amount of free agents, restricted and unrestricted, that must be addressed by either re-signing them, tagging them or allowing them to walk.
Here's a look at each Pittsburgh Steelers free agent and how the team should approach their situation.
Begin Slideshow

»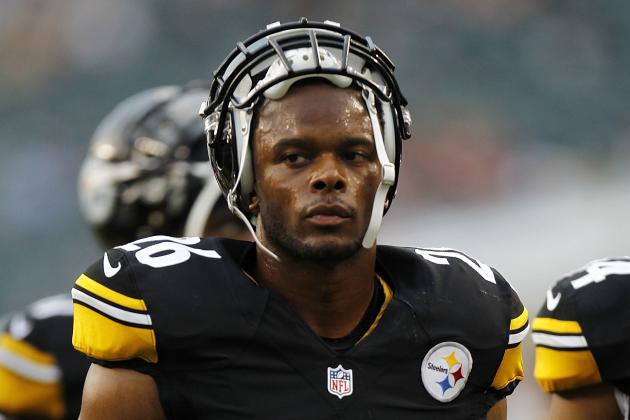 Jeff Zelevansky/Getty Images

Analysis
Allen stepped in during Troy Polamalu's absence after Ryan Mundy struggled and filled in nicely without much fanfare.
The principle reason he was signed was for special teams. Given the state of the coverage units the last couple of years, that's not necessarily a good thing. Allen's play certainly hasn't helped those units excel.
The other factor is Allen's age. On a defense that needs to get younger now more than ever, he's on the outside looking in. Pittsburgh may be able to do better with a younger player who's equally inexpensive.
Decision
Let him walk away. Allen's age and limited skills don't present enough of an argument to keep him on a team that's already got some problems with age and money.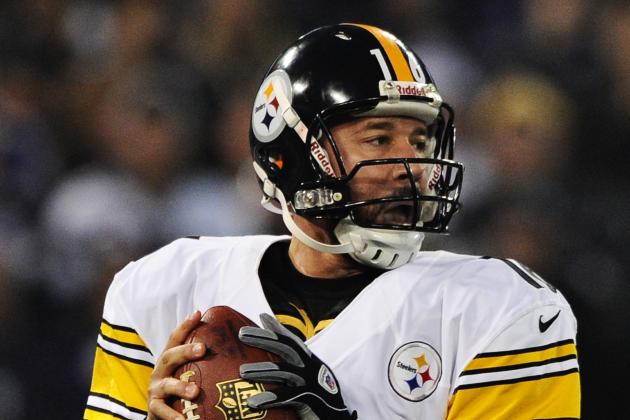 Patrick Smith/Getty Images

Analysis
Few expect Batch to return after a season in which he was barely good enough to be on the roster and his performance notably slipped at times.
Batch needs to be kept with the organization in some capacity. It may do well, should Todd Haley depart for Arizona's coaching job, if he was to replace Randy Fichtner as the quarterbacks coach. Fichtner could then move up to offensive coordinator, where he would excel.
As for playing again, Batch simply doesn't fit the team's needs at this time.
Decision
It's time for Batch to retire and ride off into the sunset to begin his next career as a coach.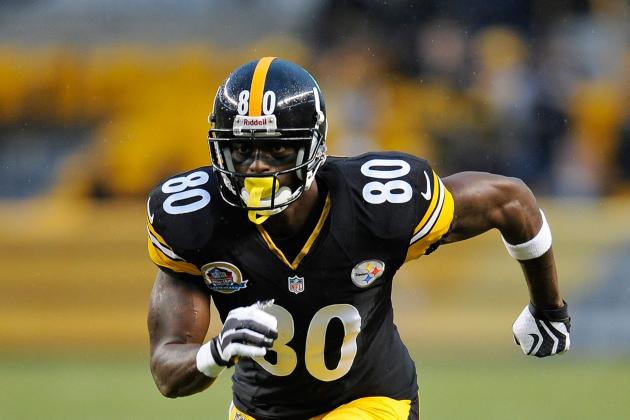 Joe Sargent/Getty Images

Analysis
There's a small sample size here, which is one of the most annoying aspects of the stretch run by the Pittsburgh offense.
Burress is a talented receiver that has the skill to go up against corners and use his size to grab a pass. He also has some elusiveness and is a good option in the red zone.
The Steelers would probably say that they neglected to use him because of his lack of familiarity with the offense, but that can only go so far. The reality is the team handicapped themselves with this ignorance.
Decision
If they can keep him on an inexpensive two-year contract, it would be a smart buy for them. Sign him if possible.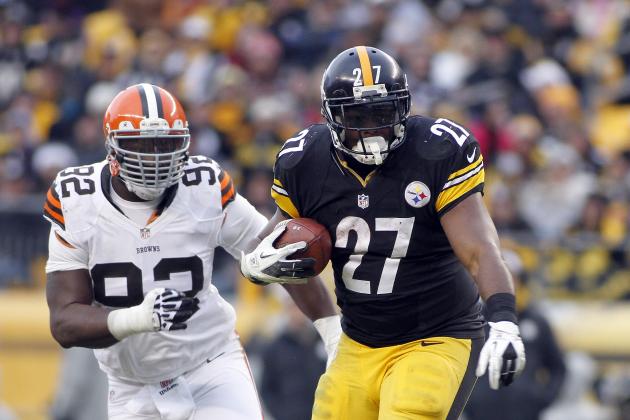 Justin K. Aller/Getty Images

Analysis
Dwyer was the best running back for Pittsburgh for most of the season. While that doesn't mean as much as it used to, Dwyer has certainly earned a chance at being the starter in 2013.
Pittsburgh needs to augment the rushing attack in some way, but replacing all of their backs would be shortsighted. Dwyer's work is excellent as long as the blocking is effective. Improving that aspect of the rushing attack will make the difference.
Decision
As a restricted free agent, there's no reason not to tender him a contract. While the highest tender is probably a bit ridiculous, a mid-round tender is right on target.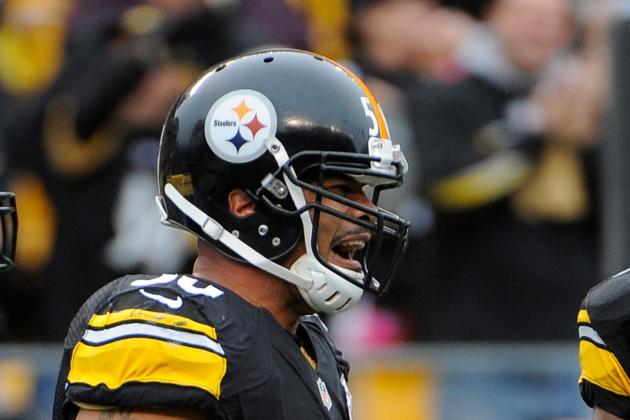 Joe Sargent/Getty Images

Analysis
Foote experienced a resurgence in 2012 after regaining a starting inside linebacker job with the team. As a backup, Foote seemed washed-up and old. As a starter, he was once again a force.
Whether or not that continues into next season largely depends on the team's plans for the position. If they feel that they can invest a draft pick there or trust Sean Spence to return from injury, Foote is on shaky ground.
If they think they need to get another year out of him as the starter, he'll be back on a one or two-year pact.
Decision
Let him walk. Spence's return combined with the pool of available linebackers in free agency and the draft makes this much easier. This is where the money would be well spent in free agency.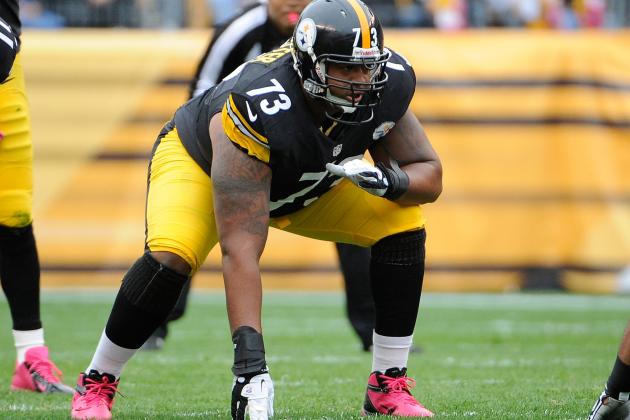 Joe Sargent/Getty Images

Analysis
Foster never gets the credit due him for playing a very-effective right guard. He's been continually replaced on paper only to find his way back onto the field.
With Pittsburgh transitioning to a different line coach in 2013, keeping some continuity on the roster will be important to keep from a season in which there's no chemistry.
With David DeCastro set to take over, the Steelers will have to decide whether or not to keep Foster as a right guard or move him back to a backup. They can let him walk away, but that would be very unwise.
Decision
Sign him and start him at right guard. DeCastro can play on the left side and be a much better player than Willie Colon, who should be sent away.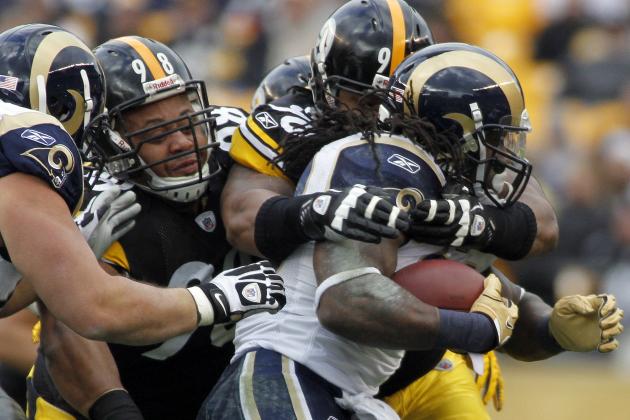 Justin K. Aller/Getty Images

Analysis
This will be one of the hardest decisions on the roster. Hampton started all 16 games in 2012 and played very well down the stretch.
The problem is that Hampton isn't a young player anymore and most people seem to think he's just about done. One more injury to that lower body, especially considering his large build, would doom him for sure.
The Steelers have to decide how far they want a youth movement to extend on defense. Hampton's fate will be a good indicator of how Dick LeBeau and Mike Tomlin feel about things.
Decision
As hard as this will be, they have to let Hampton walk away. It's time to move on.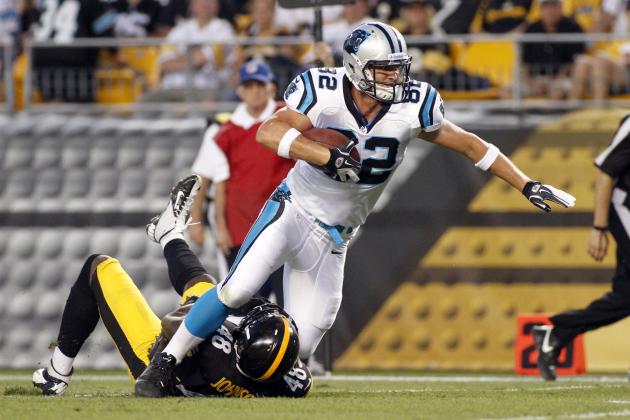 Justin K. Aller/Getty Images

Analysis
Johnson played little in 2012 and doesn't project as a needed piece for the future. He does have some nice talent and potential, but the Steelers have a wealth of talent at the linebacker positions and could devote the space on the roster (and under the cap) to something more needy.
Decision
There's no real reason to make him an offer.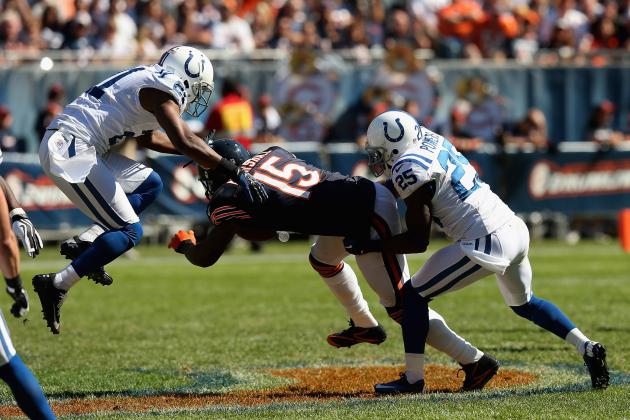 Jonathan Daniel/Getty Images

Analysis
King came aboard late in the season after the injuries to Ike Taylor, Keenan Lewis and Cortez Allen put the Pittsburgh defensive backfield at risk for running out of players.
King has some limited NFL experience and some potential, but the Steelers are more likely to go after a younger player in the draft than spend money on a spare part in free agency at this position.
Decision
There's no reason to bring him back unless they feel he can contribute on special teams.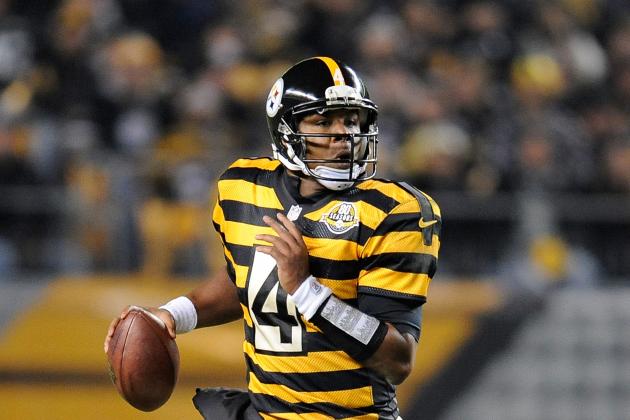 Joe Sargent/Getty Images

Analysis
Leftwich has spent a majority of his Pittsburgh tenure injured and off the field. When he's been on the field, the results are mixed.
In Todd Haley's offense, the quick release is prized. Leftwich winds up in the fashion of an MLB pitcher. That doesn't work in this system, which is another mark against him.
Pittsburgh found out just how barren the cupboard is this year when Ben Roethlisberger missed three games with an injury. They cannot afford to be exposed again.
Decision
There's absolutely no way Leftwich can be brought back with any credibility attached.
Ronald Martinez/Getty Images

Analysis
Legursky saved the day in 2010 when he was able to effectively replace Maurkice Pouncey when he was injured during the playoffs.
Since then, Legursky has been just acceptable. He's not good at guard, which is the position where the Steelers have slotted him so often. He's a much better center and even played some there this year while Pouncey was moved over to guard.
The Steelers have to decide how they want the future to go. If they want to get a center that's just that, then they could let him go. But if they're still in on versatility, Legursky is hard to pass on.
Decision
Sign him if he's cheap. If he's looking to start, which he could at center, then let him walk away.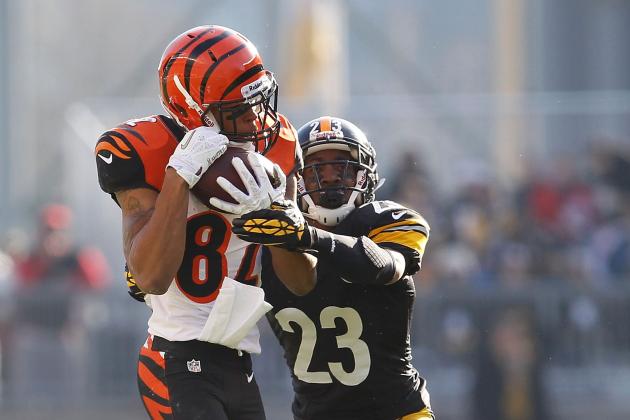 Gregory Shamus/Getty Images

Analysis
Lewis had high expectations attached going into this season. He lived up to them in virtually every way. While you'd like to see more turnovers forced by him, his ability to cover good receivers and keep balls away from them reminds people of Ike Taylor.
That's a good comparison for a guy who's now hitting the open market.
That's also bad news for the Steelers, who will want to retain their rising star and keep their defensive backs intact as they move forward. Lewis is a young piece too, which is important to an aging defense.
Decision
If the Steelers can get him on a full contract, they absolutely must. If not, this would be a consideration for the tag.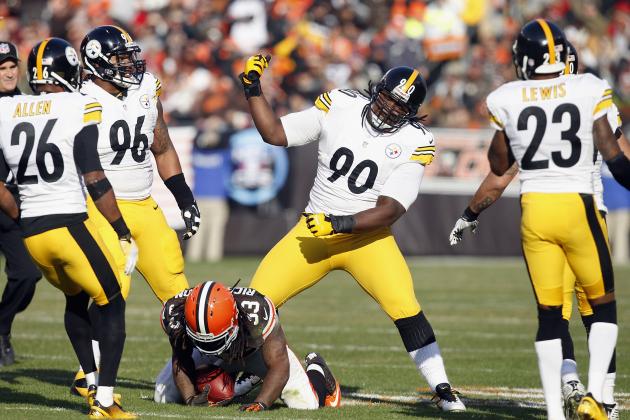 Matt Sullivan/Getty Images

Analysis
McLendon didn't get a ton of opportunities during the regular season after Casey Hampton proved he was up to the task of starting once again, but he's produced any time he's been put on the field since he arrived in the league.
The Steelers will have to decide if he's their long-term answer at the position. If so, they can let Hampton walk away and keep McLendon on an extension.
If nothing else, he's worth holding onto for another year because he's excellent insurance if Hampton is coming back.
Decision
Let Hampton walk away. McLendon is ready to go. Sign him to a three or four-year deal and start him.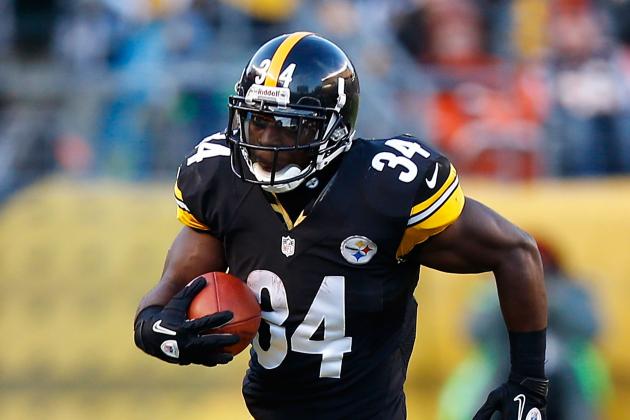 Jared Wickerham/Getty Images

Analysis
Mendenhall disappointed in a big way after returning from a knee injury at the end of last season. Not only was he completely ineffective in the backfield, he served a suspension for a game because he failed to show up to a game after he was benched.
That kind of a me-first attitude is a sure way to get ticketed out of Pittsburgh.
Decision
There's no defense for bringing him back. He doesn't play well and he doesn't play well with others. It's time to cut ties.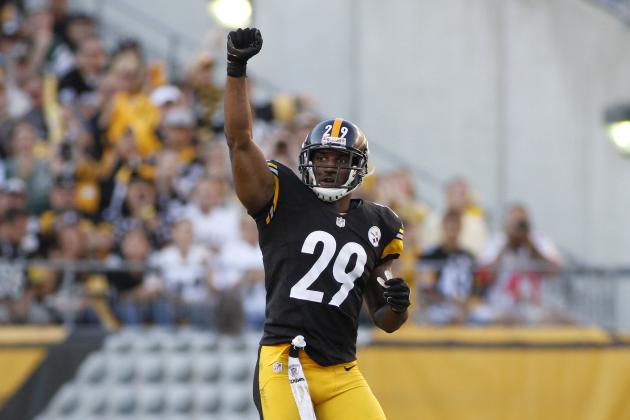 Justin K. Aller/Getty Images

Analysis
Mundy has been around awhile and he's been a decent backup that just doesn't have the talent to do more than play part time.
The problem is Mundy is too often thrust into service because of injuries to Troy Polamalu or Ryan Clark. With that likely to become more frequent as they age, the Steelers need to focus on finding a new backup.
Mundy also is a questionable hitter and it has drawn the ire of fans and the league itself. That's not a good sign for a team that likes to do things the right way whenever possible.
Decision
Let him walk away.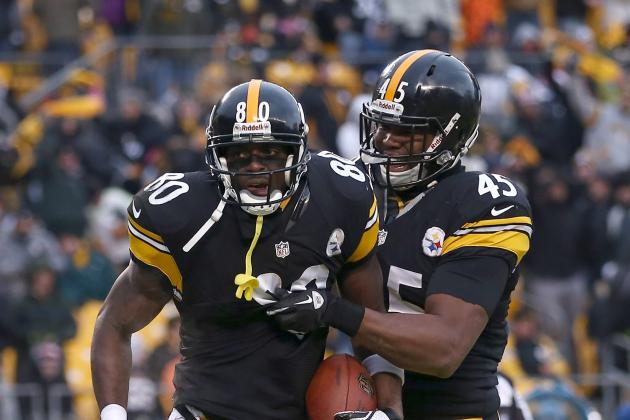 Karl Walter/Getty Images

Analysis
The Steelers signed Pope because they needed someone who knew Todd Haley's system that could also be a good blocker that sometimes needed to receive passes.
In yhe sparse amount of time Pope saw the field, he played quite well and lived up to the limited expectations he had. He was beaten out by David Paulson by the middle of the year.
The Steelers have a choice here because of the injury to Heath Miller. They can either bring in another veteran and start them with Paulson or they can go with a younger player in free agency or the draft.
Decision
If Miller is going to be out deep into next season, keeping Pope isn't a bad idea since he already knows the system.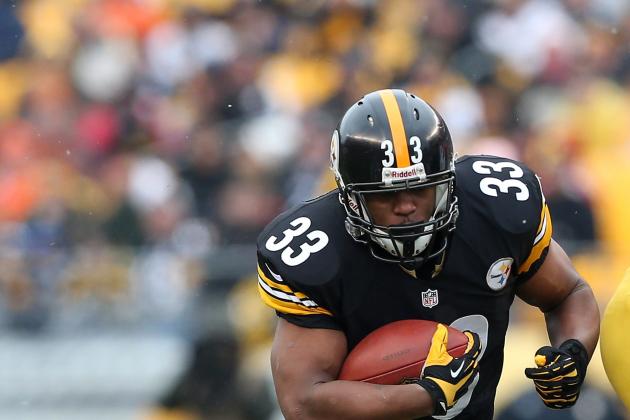 Karl Walter/Getty Images

Analysis
Redman entered the season as the favorite to start in place of Rashard Mendenhall. He came out in a dead heat with Jonathan Dwyer and then was outplayed by him.
Redman is a restricted free agent this year, but he's not a lock to be brought back.
The Steelers are not satisfied with the production out of the backfield last season and will look to upgrade in the new year. That means allowing some other players to leave. With Dwyer and Chris Rainey seemingly entrenched at this time, Redman is on the bubble.
Decision
I wouldn't tender him. There isn't much money to spend and it can be spent elsewhere.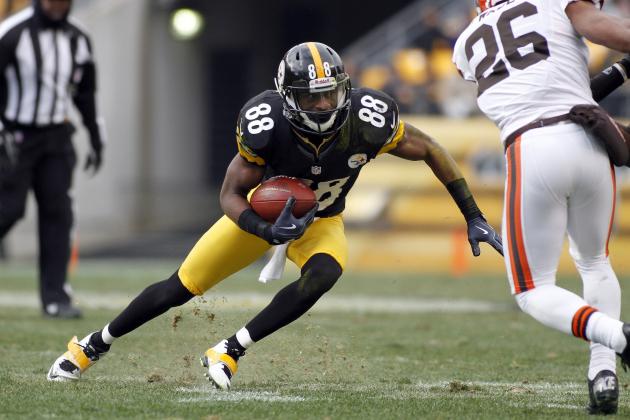 Justin K. Aller/Getty Images

Analysis
The Steelers entered the season with one of the most dynamic sets of receivers in the league. They left it with a lot of disappointment at the position after receivers became mistake-prone and fell apart down the stretch.
Sanders was part of that, but not the biggest problem. He still has a ton of talent and he's one of the most intelligent players on the team.
The Steelers will likely bid farewell to another receiver or two this offseason. It makes no sense to part with someone who seems primed for a breakout season in 2013.
Decision
He's an obvious keep. The Steelers would be wise to extend him if he starts the year on a good streak. He'll get expensive next time around.

Justin K. Aller/Getty Images

Analysis
The Steelers have relied on Max Starks so many times to save the day at left tackle. Ben Roethlisberger is quite fond of him and the two work well together. Starks is a decent left tackle and he never seems to miss a beat.
The age and injury issues are a concern, but there's a lot of uncertainty at tackle if he's removed from the equation.
Starks seems to like it in Pittsburgh also. That is a factor if the team is considering a new contract for him.
Decision
If he's inexpensive, keep him on a short deal. The Steelers need insurance while Mike Adams and Marcus Gilbert develop.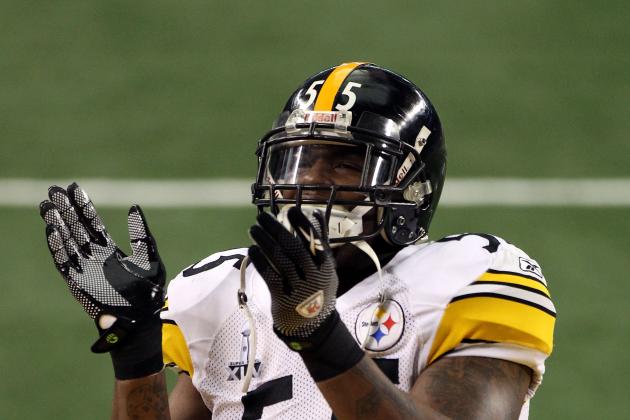 Streeter Lecka/Getty Images

Analysis
When the Steelers drafted Sylvester, Pittsburgh thought they were getting an heir apparent to James Farrior on the inside of the defense. Unfortunately, that hasn't panned out at all.
Pittsburgh drafted Sean Spence in 2012. That's a bad sign for Sylvester. Spence's injury should have opened the door again for him, but nothing happened.
Sylvester has injury problems of his own. He probably needs to go for a fresh start somewhere else.
Decision
There's no reason to bring him back. He's dead weight on the roster.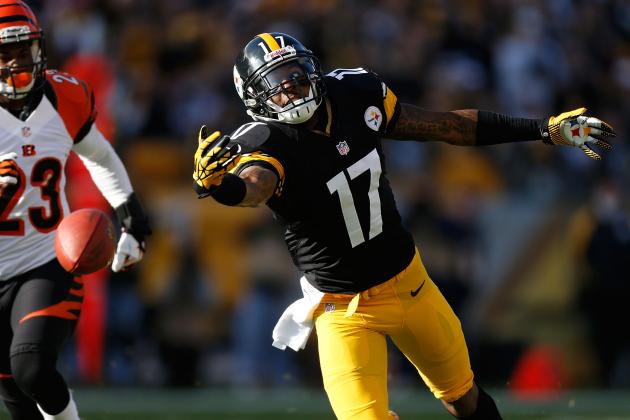 Gregory Shamus/Getty Images

Analysis
The Steelers originally wanted to extend Mike Wallace, but his unreasonable demands and protracted holdout soured them on that.
If those weren't bad enough, his play this this season has been ridiculously poor. Wallace turned in the worst year of his career, including many drops and mental errors
With the Steelers poised to fix some of the issues on their offense, Wallace isn't in the plans at all anymore. What a difference a year makes.
Decision
This is so easy. Let him walk away. He'll never get the deal he wanted and he brings nothing to the table here.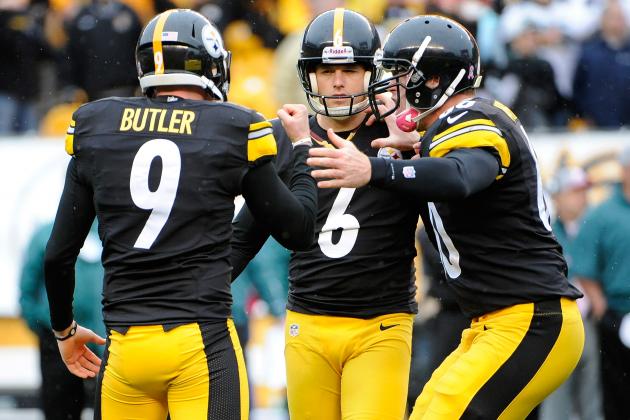 Joe Sargent/Getty Images

Analysis
The best way to judge a long snapper is how often you hear their name mentioned. If you have no clue who Warren is, he's doing his job just fine. If you know him well enough to pick him out of a lineup, then he's a problem.
He's been a steady, excellent player for the Steelers. He's a stalwart blocker and delivers without issue almost every time he snaps the ball.
Decision
He's an easy choice to re-sign. The Steelers need consistency on special teams and he brings that.