UFC: Who Anderson Silva's Next Three Title Fights Should Be Against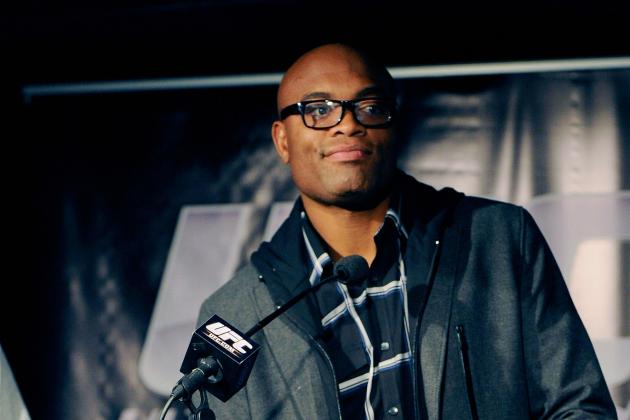 Eric Bolte-USA TODAY Sports

If Dana White has his way, Anderson Silva will defend the belt three more times. After that, he can move on to a superfight against the champion of an adjacent weight class.
As the most decorated mixed martial artist in UFC history, The Spider has held on to his belt for more than six years and has defended it a record 10 times. Along the way, he has shattered several other records, including most consecutive wins and most knockout-of-the-night awards.
For those reasons, you can't simply throw any challenger in front of him. You have to strategically pick opponents who deserve a crack at the title and have a reasonable chance of scoring the upset.
With the recent fumbles of potential contenders Tim Boetsch and Alan Belcher, the division appears much smaller today than it did only a few weeks ago. So who should get the chance to challenge Silva for the UFC middleweight championship?
Here is a look at the final three men who should challenge Anderson Silva for the UFC championship before he takes on a superfight.
Begin Slideshow

»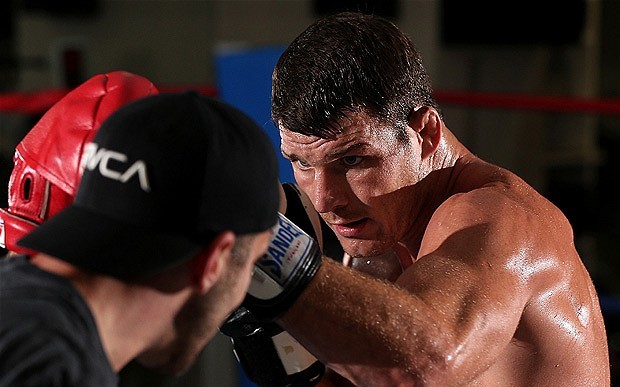 Photograph: telegraph.co.uk
A crack at the UFC championship is all that Michael Bisping has ever wanted. Unfortunately, "The Count" has been unsuccessful in securing a title opportunity despite 17 appearances inside the Octagon.
Now, Bisping is finally on the cusp of making his dream come true. With wins in five of his last six bouts, Dana White has confirmed that The Ultimate Fighter winner will get his shot at Anderson Silva should he get past Vitor Belfort at UFC on FX 7.
As of press time, the betting line is almost even. However, Belfort is a slight favorite, according to Bovada.
Can a motivated Bisping finally best a member of the MMA elite? On January 19, tune in to UFC on FX 7 and find out.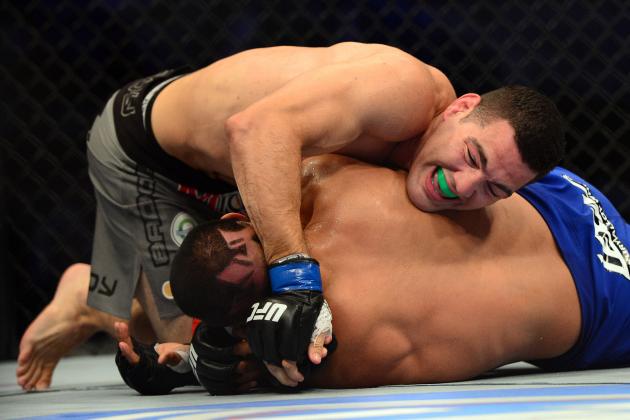 Kyle Terada-USA TODAY Sports

Powerful wrestling, solid movement and quality submission skills are three of Chris Weidman's best qualities as a fighter. They also happen to be the recipe for defeating Anderson Silva.
As illustrated by fights with Chael Sonnen, Silva can be overwhelmed by constant pressure and aggressive takedowns. If Weidman can follow the blueprint created by "The American Gangster," he could find similar success in dictating the bout's location.
Sonnen's downfall came when he once again displayed poor submission defense and got caught in a triangle choke due to pure laziness. With Weidman possessing solid jiu-jitsu skills under trainer Matt Serra, he would be more inclined to test Silva's grappling rather than succumb to it.
Weidman is 5-0 in the UFC middleweight division and will likely get the next title shot if Michael Bisping comes up short against Vitor Belfort at UFC on FX 7. However, he will likely fight one more time before his title opportunity.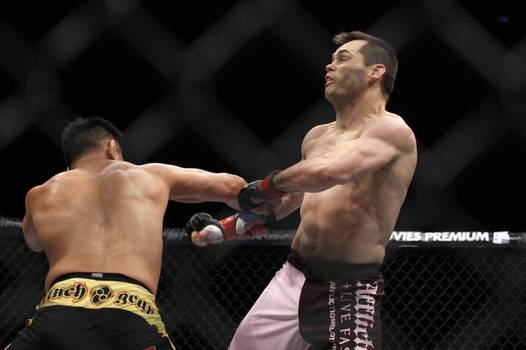 Photo: Associated Press
Before you slam your computer against a wall and call me a know-nothing scumbag, hear me out.
First, after Bisping and Weidman get their crack at Silva, there are no obvious title contenders, so thinking outside the box is necessary.
Second, former Strikeforce champion Cung Le just knocked out Rich Franklin in November. It was a highlight- reel moment that will live forever in video packages and it follows a fairly one-sided victory over Patrick Cote in July.
Admittedly, the Cote win doesn't scream title contender, however, it is notable because Cote was once a contender to Anderson Silva's UFC championship.
The win against Rich Franklin speaks volumes about the dynamic striking of Le. It's undoubtedly the biggest victory of his career, as Franklin has never been defeated by any man other than UFC champions and dual-division PRIDE champion Dan Henderson.
With the pair of wins over divisional notables, Le is one big victory away from a crack at the belt. Perhaps a fight with newly ranked Costa Philippou is in order, as it allows Le to face a fellow striker instead of taking on grapplers like Yushin Okami and Chris Weidman.
A battle against Le is the biggest threat to The Spider in terms of pure striking, as the Vietnamese star is a three-time kickboxing world champion.
Who would you like to see Silva face? Let me know in the comments.