Phillies Rumors and Speculation: Fact or Fiction on the Hottest Talk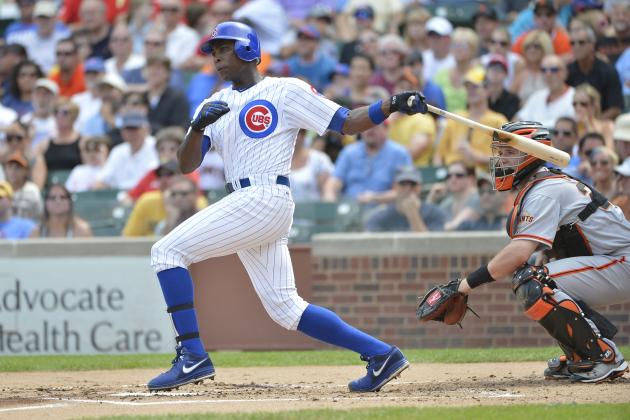 Brian Kersey/Getty Images

The Philadelphia Phillies rang in the New Year in the same manner they have approached the offseason to date: nothing extravagant. They have not made a ton of noise this offseason and the current state of the market suggests that they won't have a real opportunity to go crazy.
But there are still moves to be made. The Phillies came into the winter hoping to find an everyday center fielder, first and foremost, and have done so with the addition of Ben Revere. In another trade, the Phillies acquired their everyday third baseman in Michael Young.
Having dipped into the free agent market sparingly for the first time in a few seasons, the Phillies have thus far come away with Mike Adams, their new setup man, and John Lannan, who should serve as the club's fifth starter, barring any unforeseen spring training happenings.
A quick look at the roster shows that it is not capable of many big surprises, but there are still rumors out there and good players to be had. So with that in mind, let's take a look at some of the hottest rumors in Philly.
Are the Phillies preparing a big move or just adding to an already solid roster?
Begin Slideshow

»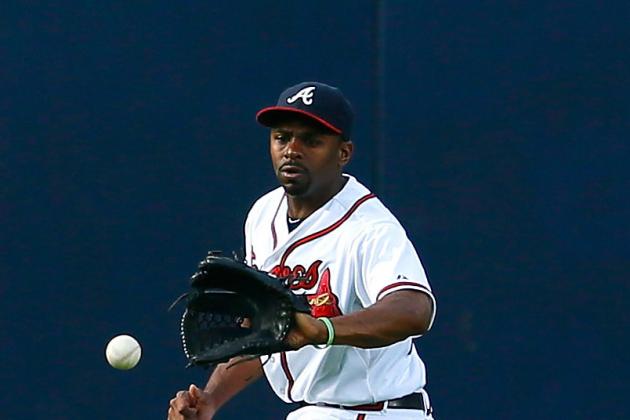 Kevin C. Cox/Getty Images

Fiction
For the last couple of weeks, there has been a scenario in which Michael Bourn could still find his way back to Philadelphia. Sure, it's a long shot. A lot of things would have to go wrong for the speedy center fielder, but it wouldn't be the first time that agent Scott Boras didn't get his way.
The gist of the argument centers around the fact that there just are not many teams left with an overwhelming interest in Bourn. Where is the club that is going to give him the five-plus year commitment that everyone though he was going to receive when the offseason opened?
Would the Phillies be interested if Bourn eventually has to accept a one-year "pillow contract" to hit the open market against next offseason? Sure, they would be interested.
But I'm officially calling the Bourn saga "fiction." The real question here isn't whether or not the Phillies would be interested in Bourn on a one year deal. The question is whether or not they'd bring themselves to sacrifice their 16th overall pick in June's amateur draft—the highest pick they've had in years—for one season of Bourn.
When all is said and done, I think that answer is "no."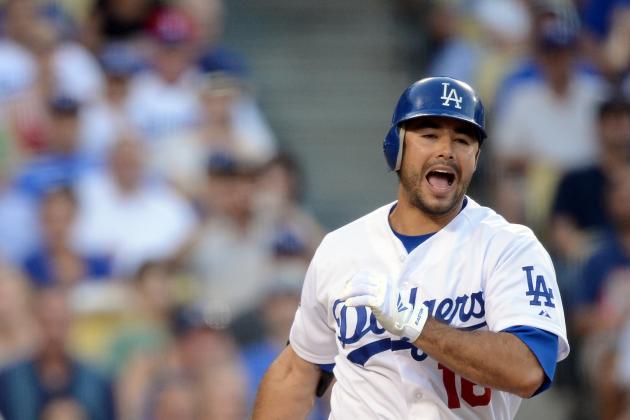 Harry How/Getty Images

Fiction
Maybe the Los Angeles Dodgers were strong believers in the Mayan apocalypse. Better get all of those pricey free agents signed before the Earth ends in a fiery explosion on Dec. 21, 2012. Can you imagine waking up the next morning and realizing that you actually have to pay these guys?
Well, the Dodgers have the funds to do it, but multiple reports since the middle of December, including this tweet from Mark Feinsand of the New York Daily News, have suggested that they would look to deal outfielder Andre Ethier in the right trade, the goal of which would undoubtedly be to move some salary and bring back a nice prospect.
The Phillies certainly need a corner outfielder and Ethier is certainly a name that improves their depth chart on paper, but this is a guy that struggled mightily against left-handed pitching last season, posting a frightening line of .222 / .276 / .330 against southpaws.
Sure, he mashed right-handed pitching, but are the Phillies really in a position to make a deal for an expensive outfielder under five years of team control who threw up some platoon numbers in 2012? I'm going to go with "no."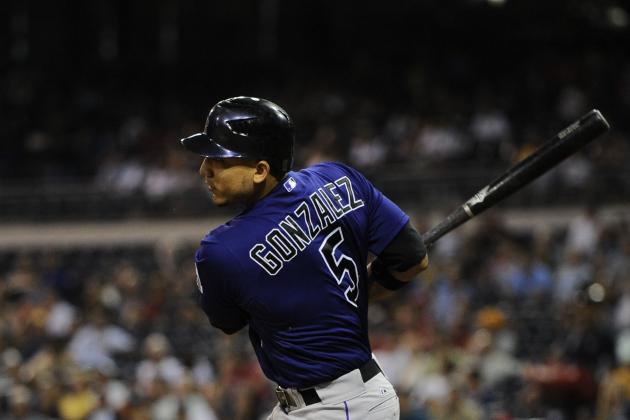 Denis Poroy/Getty Images

Fiction
Could the Phillies make a run at Carlos Gonzalez? In a hypothetical, far-fetched train of thought, sure, anyone could make a run at a guy like Gonzalez. The gist of a deal is not all that hard to understand. Team A would be sending the Colorado Rockies a few top prospects for an All-Star caliber outfielder.
Would the Rockies move him? That's another story, but in their ever-growing search for legitimate starting pitching and top position prospects continuing to develop, one would assume that they would at least entertain offers.
The problem I see with any proposed deal between the Phillies and Rockies is twofold. First, the Phils probably do not have the goods to swing a deal. They're not going to trade Jesse Biddle unless they're giving up very little else in return, and prospects of the Jon Pettibone / Ethan Martin / Adam Morgan variety are not going to get a deal finished.
Could the Phillies move guys like Roman Quinn, Maikel Franco and Carlos Tocci to pique the Rockies' interest? Sure. The fear is that you're moving top prospects for a career .258 / .313 / .422 hitter on the road.
There just isn't much potential traction between the Phillies and Rockies here. Now, if Michael Cuddyer was to be made available, that could become "fact" in a hurry.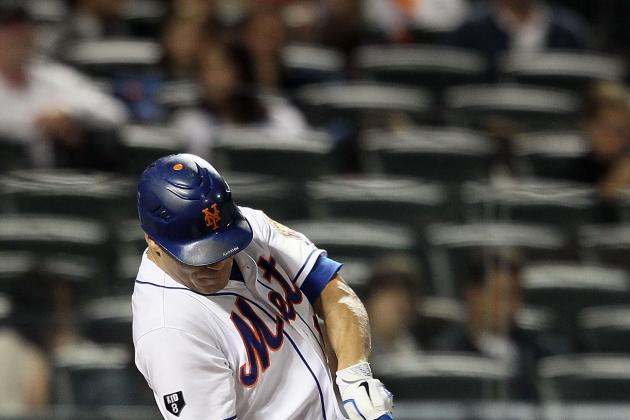 Alex Trautwig/Getty Images

Fact
Anyone still holding their breath for a big splash this offseason may want to take in some oxygen. If the Phillies do make another move this winter, it is much, much more likely to be of the Scott Hairston variety than a huge blockbuster.
A lot of that comes down to what the Phillies already have on the roster. They know that Domonic Brown still has the potential to become a very good corner outfielder. They'd like to see what Darin Ruf can do in left field and give him a chance to win the job.
Adding a big name, like Justin Upton, for example, would likely mean that the Phillies would wind up platooning Brown and Ruf, and what does that do for their development?
Instead, they'll look to make "no-risk," small moves, like signing Hairston to a one-year deal. Though the New York Mets played him a lot in 2012, he's a right-handed platoon player with good power who would serve as a nice fallback option.
That's the kind of deal you should be looking for. Low cost, low risk.
Denis Poroy/Getty Images

Fact
For now, I'm still going to call the Jason Kubel rumors "fact," but they're beginning to teeter on the other side of the fence. Realistically, this all comes down to what the Arizona Diamondbacks eventually do with Justin Upton.
The only fact—if you can even call it that—is that the D'backs are going to trade an outfielder. Right now, they have five players for three positions. Adam Eaton is going to leadoff and play center field, so he won't be traded. Cody Ross just signed his deal.
So that leaves Kubel, Upton and Gerardo Parra fighting over a couple of spots, and all three could interest the Phillies.
The Phillies would be looking at Kubel as more of a platoon player than anything, so they would have to get him for cheap. He struggled against left-handed pitching last season, but did manage to hit 23 home runs versus right-handed pitchers.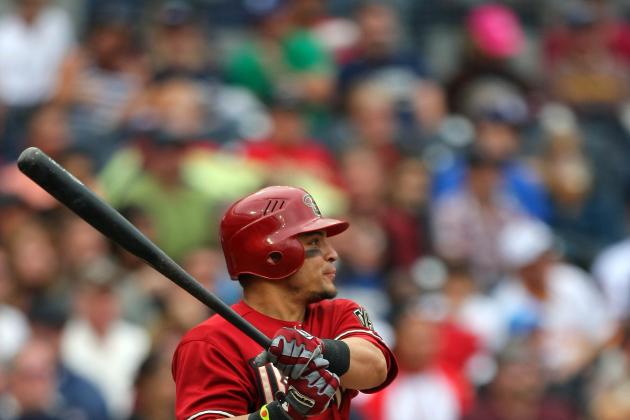 Donald Miralle/Getty Images

Fact
Of the three Arizona Diamondbacks infielders potentially available in a trade, Gerardo Parra is probably the most polarizing as far as the Phillies "needs" are concerned.
On one hand, you know what he is going to do. Parra is going to take a lot of swings, strike out more than he should, show solid contact and on-base skills, hit for little power and play very good defense in a corner outfield position.
Could the Phillies use most of those things? Sure they could, but let's be honest here—Just about every team in the league would like to add a player with that skill-set.
The drawback for the Phillies is that Parra does not make them significantly better in any one area (sans defense) than what they already have in-house. He's not going to hit for any real power and struggled big time against left-handed pitching last season.
He's an interesting option, but if the Phillies do eventually make a trade, don't expect it to be for Parra.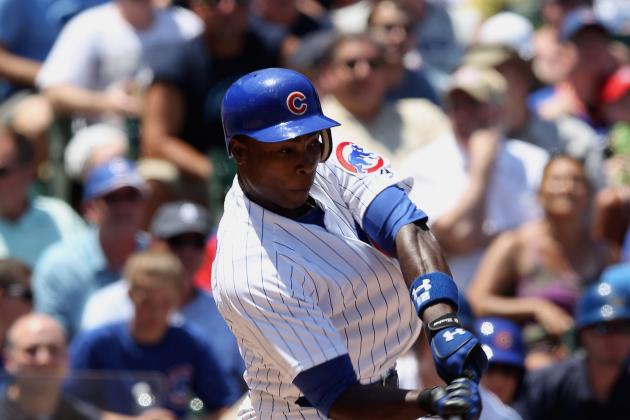 Scott Halleran/Getty Images

Fact
At this point in the offseason, I get the feeling that if the Phillies made a trade, it would come as somewhat of a surprise. With all of the big name free agents (except Michael Bourn) off the board, the Phillies would likely have to look to the trade market to upgrade their outfield.
But even then, don't hold your breath for guys like Giancarlo Stanton and Justin Upton. Realistically speaking, the Phillies just don't have the prospects to land those guys.
If they do make a trade, Alfonso Soriano is a much more likely target. No, they won't be moving Domonic Brown in exchange for his services, but if the Chicago Cubs were to assume a huge portion of his salary, the Phils would have some interest.
At this point in his career, Soriano is a declining, right-handed power bat who is a butcher in left field. Then again, maybe playing in a more neutral defensive environment like Citizens Bank Park changes that. Who knows?
The point here is that if you can add some major right-handed power to your lineup without having to take a huge risk, why wouldn't you do it? On the same token though, if you're going to give the job to a right-handed power hitter with big question marks, why not name Darin Ruf the Opening Day left fielder?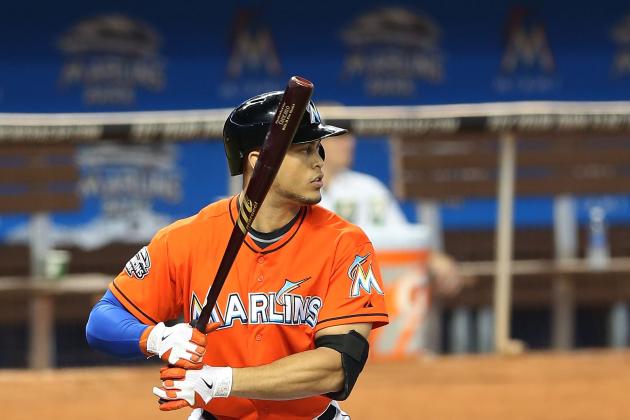 Marc Serota/Getty Images

FICTION
I wrote it all in capital letters, italicized it, underlined it and wrote it in bold. I don't know how to be any more clear. The Philadelphia Phillies are not going to acquire Giancarlo Stanton from the Miami Marlins for any combination of prospects. Period. End of conversation.
Now, back away from the ledge of the Walt Whitman and allow me to explain why this has become the most far-fetched Phillies rumor of the offseason.
Let's just say for a moment that the Phillies put together their best offer to acquire Stanton. That's assuming that they'd have put together a package that tops the Texas Rangers' inclusion of star prospect Jurickson Profar. That's assuming that they passed on Seattle Mariners' stud catcher Mike Zunino.
Hypothetically speaking, we'll say that the Phillies offer is a "Herschel Walker-type" deal. I'm thinking Domonic Brown, Jesse Biddle, Adam Morgan, Tommy Joseph, Roman Quinn, Maikel Franco and Carlos Tocci. That may just start the conversation.
We'll also assume that the Phillies throw in a few million dollars and the Marlins love the trade and pulled the trigger. Now what? For the first two seasons or so, the Phillies will be a solid team with Stanton anchoring their lineup, providing the right-handed power that they've craved.
What happens after that, when Chase Utley, Jimmy Rollins and Michael Young are gone? What happens when Carlos Ruiz's contract expires, and the Phillies' "four aces" are realistically down to just one? How do the Phillies build around Stanton having moved their entire farm system to Miami?
How can the Phillies compete with the rest of their prospect-rich division having traded away all of their top talent to a division rival? It is just not going to happen.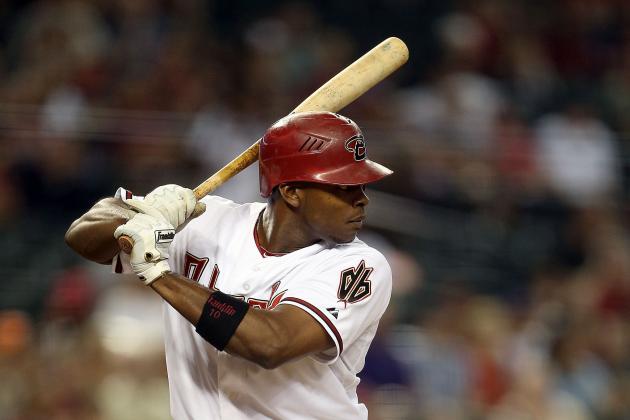 Christian Petersen/Getty Images

Fiction
The Phillies would be in somewhat of the same position with Justin Upton as they would be with any pursuit of Giancarlo Stanton. They would definitely have the need and interest, but would they have the talent to make a trade?
Once upon a time, people, including ESPN's Pedro Gomez in this tweet, dreamed of a blockbuster deal that would send Upton to the Phillies and Cliff Lee to the Arizona Diamondbacks, but that once seems to have died. Looking at the contracts and situations, it never made much sense in the first place.
Now, after acquiring their shortstop of the future, (h/t: Ken Rosenthal of FOX Sports) Didi Gregorious, the Arizona Diamondbacks' demands for Upton are likely very different. The Phillies won't be trading Lee, so what can they offer? I'll leave that speculation up to you guys, but know this: it is not going to happen.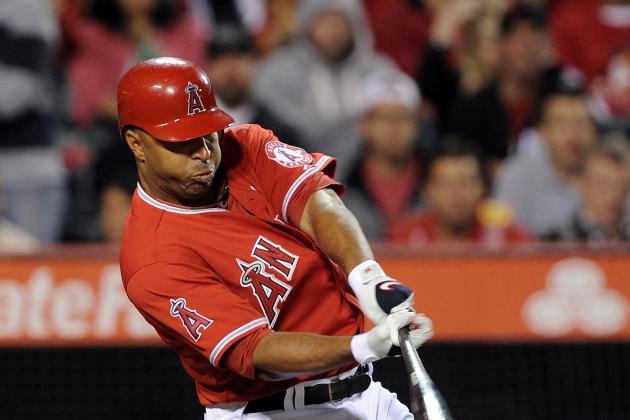 Harry How/Getty Images

Fact
Vernon Wells is another interesting fit for the Phillies, but he's probably more of a risk than Alfonso Soriano at this point in their respective careers. With Soriano, you can at least point to the fact that he has produced recently. You can't say that about Wells.
Any deal for the troubled Los Angeles Angels outfielder would come with the blind hope that he can produce—something he really hasn't done since 2010.
But the fit for the Phillies is there. The Angels would likely absorb a huge amount of Wells' salary and ask for a fringe prospect in return. The Phillies would receive a bat with some right-handed power and a name to slot behind Ryan Howard in the lineup.
Would it work? It is hard to say "yes" at this point, but if the deal is right, it may be worth a shot. If worst comes to worst, you cut him and accept that the experiment failed. That's why it would be important to get him for cheap.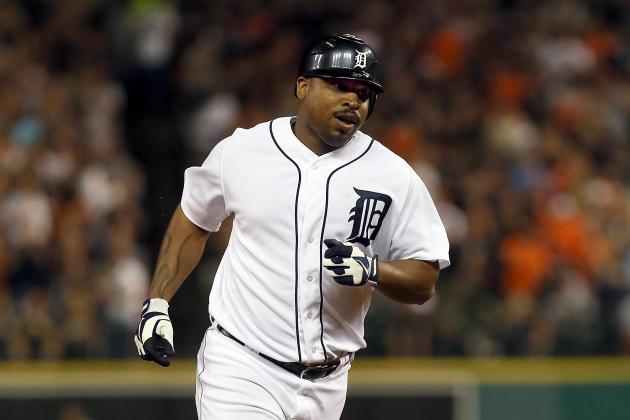 Dave Reginek/Getty Images

Fiction
This is another deal that I have trouble to imagine taking place. On paper, Delmon Young is an interesting fit for the Phillies. When you extrapolate that a bit, it's hard to envision a scenario where the Phillies feel desperate enough to make a run at Young.
First, let's look off the field. Young was arrested and charged with a hate crime in New York City last season after a brawl resulted in racial slurs. Unlike the Detroit Tigers, the Phillies will be visiting New York City often to play the Mets this season.
Off the field issues aside, Young isn't the best fit for the Phillies. He handled left-handed pitching well last season, but couldn't hit right-handed pitchers and was a horrid defender in left field, leaving some to assume that he is a part-time designated hitter, at best.
The Phillies need someone who is going to bring consistency and represent an upgrade over what they have in-house. Once again I ask, if it comes down to making an offer to Young, what's the case against using Darin Ruf in left field?