La Liga's Top 5 Keepers so Far This Season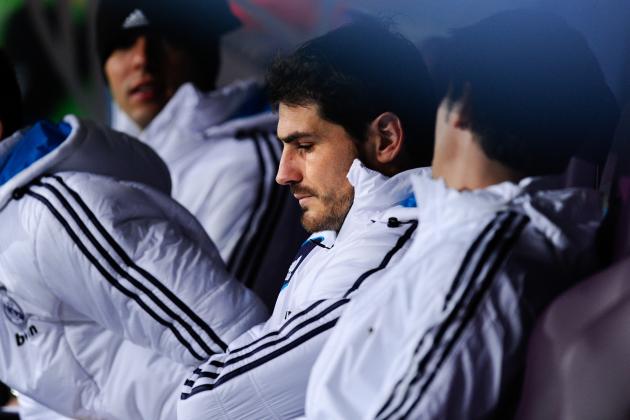 David Ramos/Getty Images

When football fans who don't watch a lot of Spanish football think of the great keepers in Spain, usually it's the popular names or the ones on big teams that are mentioned.
To be fair, guys like Iker Casillas, Victor Valdes and Diego Alves are typically among the very best Spain and even Europe have to offer.
This season, however, it is some lesser-known veterans who have outperformed those three stars as well as other slightly overrated players like Thibaut Courtois.
Much can change over the next few months to put those more popular players at the top of a ranking of the best keepers in Spain, but right now none are deserving of such recognition.
Let's take a look at exactly who the best shot-stoppers in La Liga have been through the first half of this season.
An honorable mention goes to Osasuna's Andres Fernandez who only barely missed the cut.
Note: Statistics taken from ESPNSoccernet.com.
Begin Slideshow

»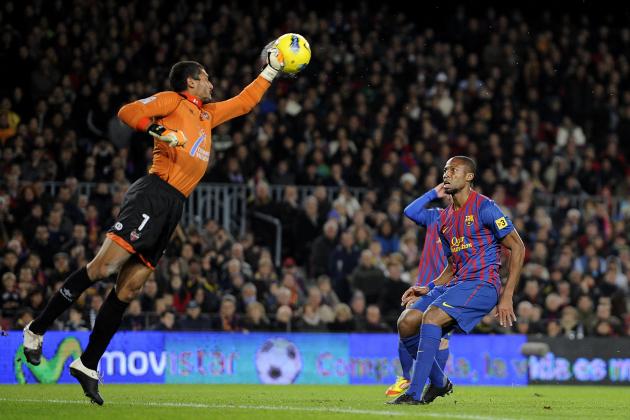 David Ramos/Getty Images

Levante may still be a team of old men, but that has not stopped them from once again battling for European qualification this season.
Most casual fans would fail to name half of their starting XI, and Gustavo Munua might not be known even to many La Liga supporters.
The 34-year-old has had the fortune of being spelled for Europa League games, and the rest has helped him stay at a top level all season long.
The Uruguayan already has six clean sheets and has put on three man of the matches—it arguably should have been five with the Mallorca and Getafe games.
His six clean sheets tie Iker Casillas for third in the league, but Munua has a far weaker back four protecting him, and the South American has made more than twice as many saves than the Spaniard.
Levante continues to shock people with their successes despite a lack of world-class players, but guys like Munua really just prove that having a team full of hard-working top-class footballers can be more valuable than a few big names.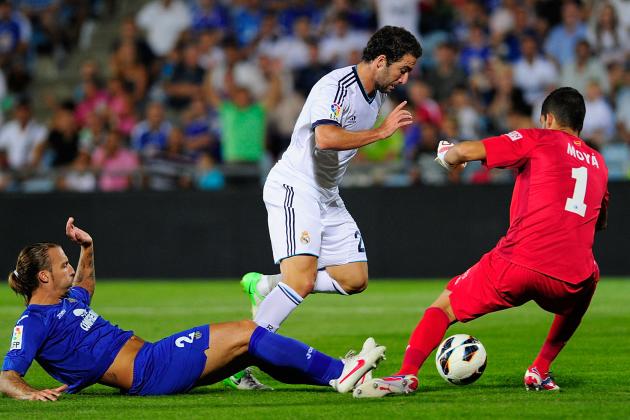 Gonzalo Arroyo Moreno/Getty Images

There may not be a team in recent memory with more depth at the keeper position than the current Spanish squad.
The fact that a consistently top-class keeper like Miguel Moya—not even in his prime yet—will probably never be capped is a testament to that fact.
The former Valencia man really broke out last season and ended his lapses and mistakes. He has been the best keeper in Madrid and should only get better.
The 28-year-old has been superb this season and deserves to be mentioned among the best keepers in La Liga.
Moya has the fourth-best save percentage in Spain while also facing the third-most shots, but it is his reading of the game and composure that have been more impressive than the numbers.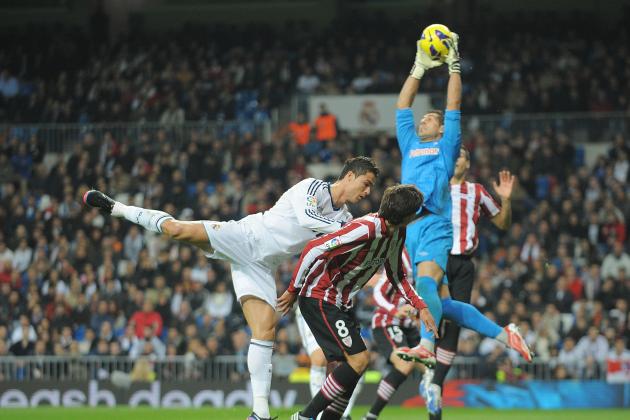 Denis Doyle/Getty Images

Many people downplay the great talents of Iker Casillas and Victor Valdes in large part due to how protected they are by their defense.
Over the past few seasons, those two have had to make fewer saves than any other keeper in La Liga.
On the other end of that spectrum, Gorka Iraizoz has been one of the best shot-stoppers in the league despite having to work more than any other keeper in Spain.
The Basque great has already made 86 saves so far this season—that's only two saves less than Casillas, Valdes and Courtois combined.
And yet, the 31-year-old has a better save percentage than Valdes, Casillas and Thibaut Courtois (who are all bottom five in the league in that statistic).
He still makes some costly mistakes, but when he is on the ground covering for his awful back line and making a league-leading 5.38 saves per game (an incredibly high number for any league), that is almost expected.
Just imagine what Iraizoz could do with Barcelona's or Real Madrid's defense in front of him.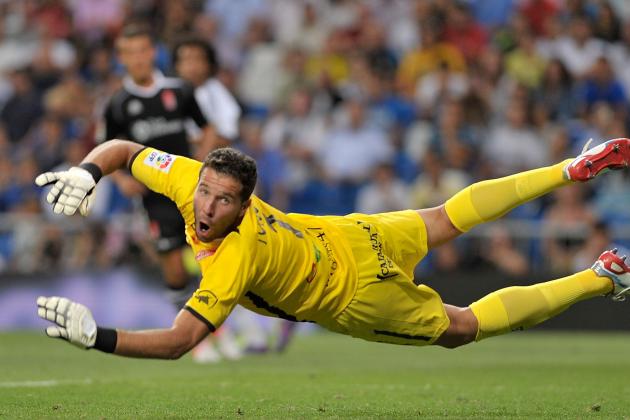 Gonzalo Arroyo Moreno/Getty Images

Antonio Rodriguez Martinez, aka Tono, has long been one of La Liga's most consistent keepers, but has always played for relegation battlers so he has gone a bit under the radar.
It was five years ago that he finished second to Iker Casillas in the battle for the Ricardo Zamora trophy, but his play suffered due to injury, not form.
The 33-year-old was (again) surprisingly one of La Liga's top keeper last season for Racing Santander, and he has moved to a Granada without missing a beat.
The veteran Spaniard has the second-best save percentage in the league (73.9 percent), but he has also faced the second-most number of shots and averages the second-most number of saves per game.
His world-class performance against Barcelona nearly earned Granada three points until Xavi saved the day, but that match really woke some casual fans up to the ability that Tono has.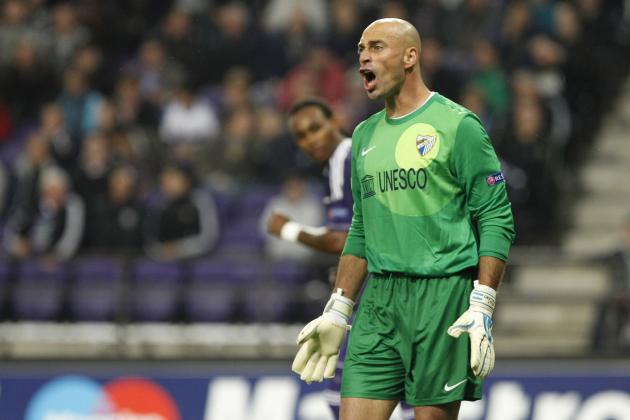 EuroFootball/Getty Images

Willy Caballero has been the best keeper in La Liga this season, and no one else has really even been close.
The 31-year-old leads La Liga with nine clean sheets and has allowed only 12 goals to date—also best in the league.
While his back line has been phenomenal, the Argentinian is in no way excelling because of his protection.
So far Caballero has saved a mind-boggling 80.9 percent of shots against, the best number in Spain by a very comfortable margin.
Just to compare to one of the true great keepers alive, let's look at how Iker Casillas has done.
Caballero has almost 81 percent of shots saved, while Casillas has barely managed to save 65 percent of his.
The difference is even more impressive when we note that the Malaga shot-stopper has made twice as many saves as the Spanish great.
The numbers are great, but Caballero's skills, instincts, leadership and command of his box have been the best in the league as well.
Please also check out the other articles in this series:
Top 10 Full-backs in La Liga This Season
Top 10 Center-backs in La Liga