Cain Velaquez: 5 Questions We Have About Cain Heading into UFC 155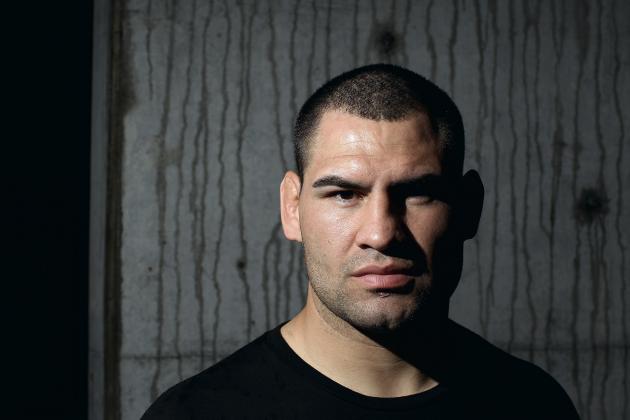 Cameron Spencer/Getty Images

Tonight, Cain Velasquez will attempt to reclaim the heavyweight title that he lost to Junior dos Santos at UFC on Fox 1.
Velasquez was knocked out in just over a minute, but came back resoundingly when he beat Antonio Silva at UFC 146.
Much of what we know about Cain Velasquez is still up in the air. Here are five questions we have about Velasquez heading into his heavyweight title fight on Saturday.
Begin Slideshow

»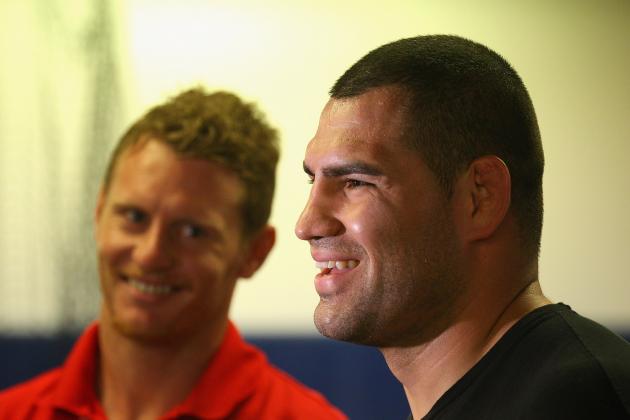 Cameron Spencer/Getty Images

Velasquez was rocked by Cheick Kongo and was knocked out by Junior dos Santos. Those are two guys that hit really hard, and he has nothing to be ashamed of for either.
But the only times we've really seen him hit were those two fights, and we don't know how good his chin is.
Could he have a glass chin, or was he just caught perfectly by those two guys?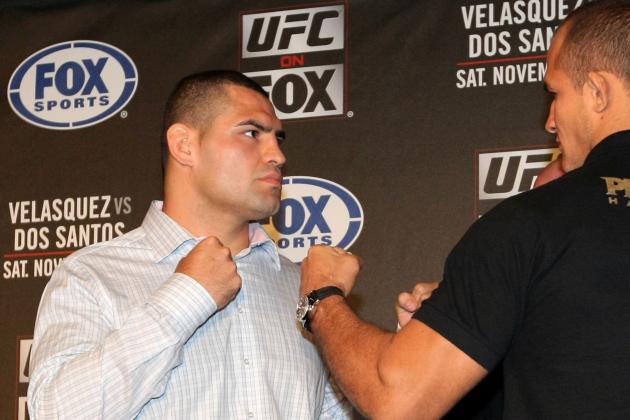 Victor Decolongon/Getty Images

Sometimes, when a fighter loses to another fighter, that is stuck in the back of their mind during the rematch.
Velasquez could be thinking about how dos Santos has already beaten him, and that could cause an issue.
Maybe Velasquez will be tentative, knowing what dos Santos can do, or maybe it won't matter at all.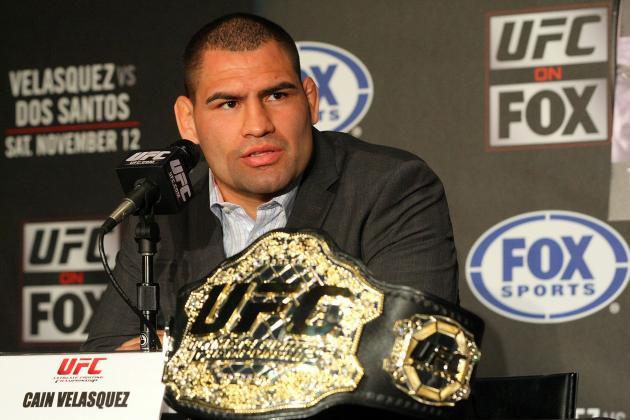 Victor Decolongon/Getty Images

Much of the talk around this fight is whether or not Velasquez can get dos Santos down on the ground. Dos Santos has impeccable takedown defense, and Velasquez has outstanding wrestling credentials.
Something's gotta give in this fight, and it will be interesting to see whether or not Velasquez can be the first to take down—and hold down—dos Santos.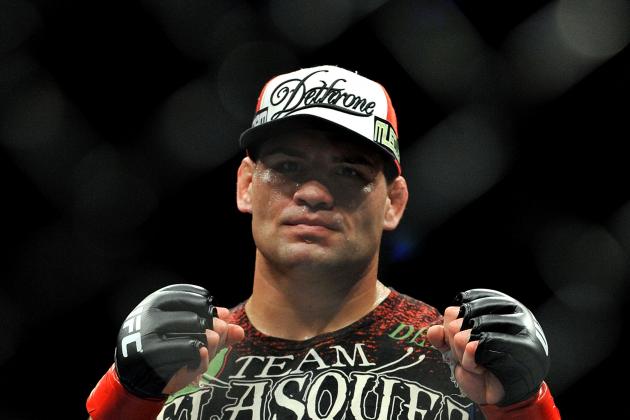 Jon Kopaloff/Getty Images

Last time Velasquez fought dos Santos, he was injured. It wasn't until recently that we all found out how injured he was.
A recently released video—later made private—captures the moment that Velasquez tore his ACL. The fact that he still fought so soon after the injury shows how tough he is.
We don't know if he's healthy going into this, but if he is, the fight is sure to go a little differently.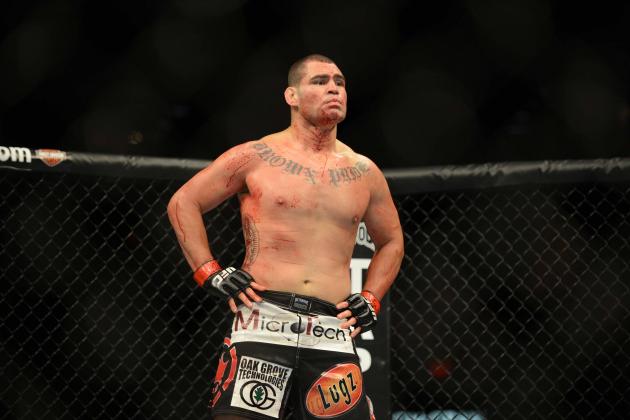 Ron Chenoy-USA TODAY Sports

If Velasquez loses, that will be two fights that he has lost to the champion. There's not much for him to do after that.
He could wait for someone to beat dos Santos, but he probably wouldn't get another shot as long as dos Santos was champion.
I'm not sure if a drop to light heavyweight is out of the question, but if it comes to that, it may not be impossible.
Tim McTiernan is a Featured Columnist for Bleacher Report. For the latest news on everything MMA, follow him on Twitter @TimMcTiernan.