UFC 155: 5 Interesting Storylines to Follow Heading into dos Santos vs Velasquez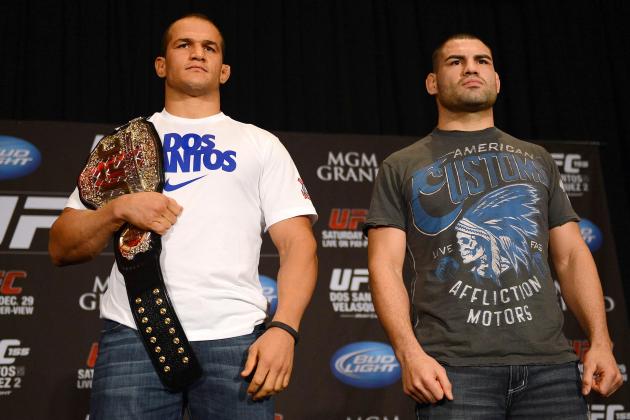 Jake Roth-USA TODAY Sports

UFC 155 has nearly arrived, and in anticipation of the UFC's traditional end-of-the-year event Saturday night, we take a glance at five interesting storylines to watch for as the event unfolds.
From a grudge match, to meaningful title implications, to an uncanny streak on the line, the event lacks nothing in the way of intrigue and promises to end 2012 with a bang.
Begin Slideshow

»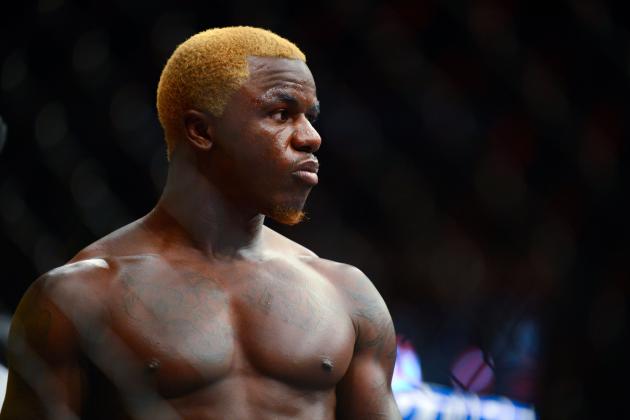 Ron Chenoy-USA TODAY Sports

Guillard vs. Varner was originally supposed to go down at The Ultimate Fighter 16 Finale, but Varner apparently spent the night of the fights retching his guts out, so he was forced to withdraw from the action.
The decision to pull out didn't sit well with Guillard, who, on top of it all, suffered the indignation of greasing charges from the Varner camp, just minutes before he was told the fight was off.
MMA Weekly recounts Guillard's claims from his interview on Fuel TV:
I think what he [Varner] done tonight was very cowardly. I saw the look in his eyes at weigh-ins, he didn't want to fight me. I'll just leave it at that, I'm not going to sit here and bash the guy, I have a level of respect for him as a person, but as a fighter I lost all respect for him.
"The Young Assassin" also questioned whether or not Varner would try to avoid him at UFC 155. Continuing his rant, Guillard added, "I just hope he don't back out again. They might want to have me some other guys lined up to make weight just in case he backs out again."
Guillard's comments and Varner's greasing accusations make this one a good old-fashioned grudge match. And something to look forward to this Saturday night.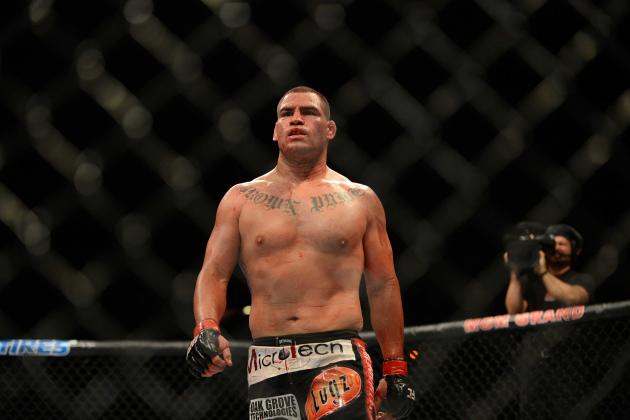 Ron Chenoy-USA TODAY Sports

Junior dos Santos and Cain Velasquez are the two best heavyweight mixed martial artists in the world.
Some may argue that Daniel Cormier or Alistair Overeem are there with them, or at least close, but the level of competition the two men headlining UFC 155 consistently face, and defeat, should be enough to refute that fairly effectively.
For all intents and purposes, the heavyweight division is dos Santos and Velasquez, then the rest. Maybe it's dos Santos and Velasquez, then Overeem and Cormier, then the rest, but the two of them are firmly at the top all the same.
The question is, is it really the two of them and then the field, or is it dos Santos, then Velasquez, then the field?
Velasquez can't suffer another defeat at the hand of dos Santos if he expects to share equal ground with the current champ. It would be difficult for anyone to posit a credible argument saying otherwise.
But if he wins and evens the score with dos Santos, that puts them dead even, setting up a trilogy and reaffirming that Velasquez is right there with his Brazilian counterpart, not just leading the pack haplessly trying to run him down.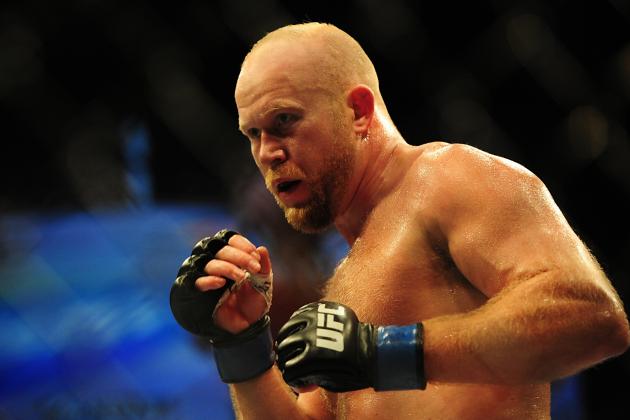 Anne-Marie Sorvin-USA TODAY Sports

The UFC 155 main card will feature a pair of middleweight bouts with title implications, and it will be interesting to see how it all shakes out.
Yushin Okami will take on Alan Belcher while Costa Philippou will battle Tim Boetsch. Each of these four men are jostling for position in a crowded division, and a win will do wonders for any of them—especially for some, like Boetsch and Belcher, who could earn a title shot (though more like an eliminator bout).
The UFC's 185-pound class has been a jumbled mess of contenders simultaneously staking claims to Anderson Silva's title for some time now, so UFC 155 should go a fair ways in settling things down.
Certainly, there will still be some kinks to work out in deciding a title-shot order, but the thinning of the herd will begin on December 29.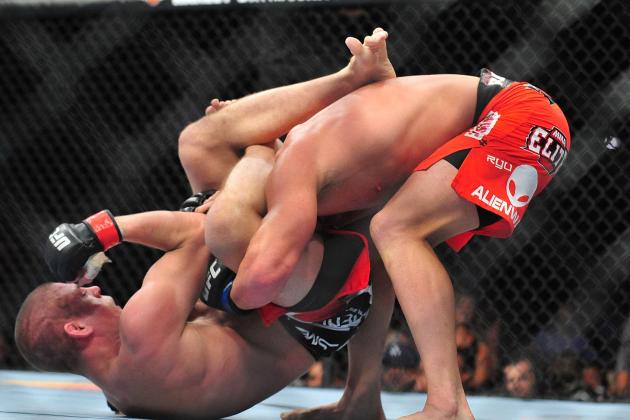 Gary A. Vasquez-USA TODAY Sports

The last eight times Joe Lauzon has stepped into the Octagon, he, the man in there with him or both have walked away with a bonus.
In fact, the only time Lauzon himself came up empty was at UFC 144, when Anthony Pettis scored a Knockout of the Night performance with a vicious head kick.
It's also noteworthy that Lauzon's August 4 win over Jamie Varner earned him both Fight of the Night and Submission of the Night accolades.
At UFC 155 Lauzon will take on Jim Miller, a fighter who likes to set a hard pace and has a penchant for exciting bouts. The two of them combine to form a solid Fight of the Night candidate, and seeing whether Lauzon and Miller, or at least one of them, can extend Lauzon's streak will be something to keep your eye on this Saturday night.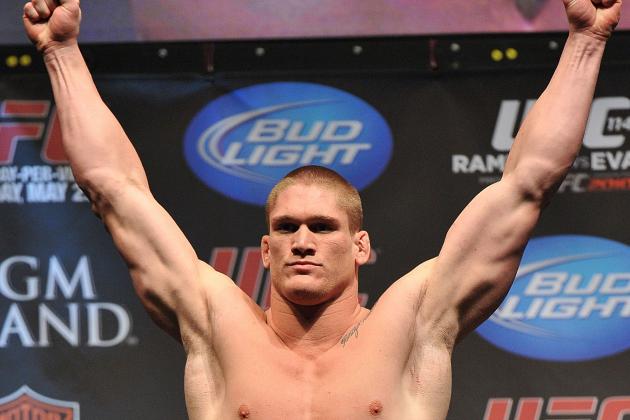 Jon Kopaloff/Getty Images

There is much less hype surrounding Duffee for his second UFC stint, but he remains an interesting MMA personality and dangerous fighter.
After debuting with the promotion to the tune of a seven-second KO win, Duffee dropped his second bout in the UFC to Mike Russow. He was then released in September 2010, a result of some apparent differences of opinion between himself and Dana White.
Now Duffee is back with the UFC and will once again look to climb the heavyweight ladder. Whether or not his comeback will be a rise worth monitoring is something we should learn at UFC 155, where Duffee will take on Phil De Fries.