Buffalo Bills Wish List for the New Year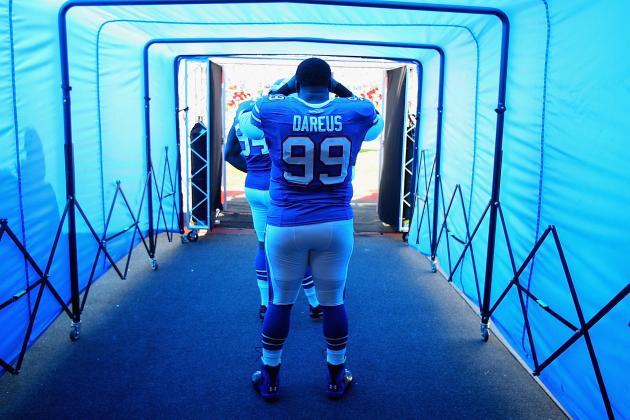 Rick Stewart/Getty Images

For Bills fans, the 2012 NFL season was about as miserable as it could be.
Sure, the optimism heading into the season was at an all-time high since the last playoff appearance. Mario Williams shocked the football world by coming to Buffalo, Stevie Johnson was retained and the draft class was looking solid.
After showing promise last season, that experience was supposed to lead to bigger and better things in 2012.
However, we all know how things turned out. The Bills were blown out in some games and unable to finish in others. That expensive defense that was supposed to save the Bills was nothing short of elementary in a fast-paced league. A miserable stretch cost Buffalo a chance of what is now foreign to them: the playoffs.
So as the season wraps up with a Week 17 matchup against the New York Jets, that means one thing: the new year is quickly upon us. And with every New Year, new hope, new beginnings and new optimism will be available.
This list at what the Buffalo Bills could do to please the fan-base and strengthen the team heading into the 2013 season. Certain things must be done in order to make Buffalo a contender, even if it means another massive change in personnel.
Here is the wish list for Bills fans heading into 2013.
Begin Slideshow

»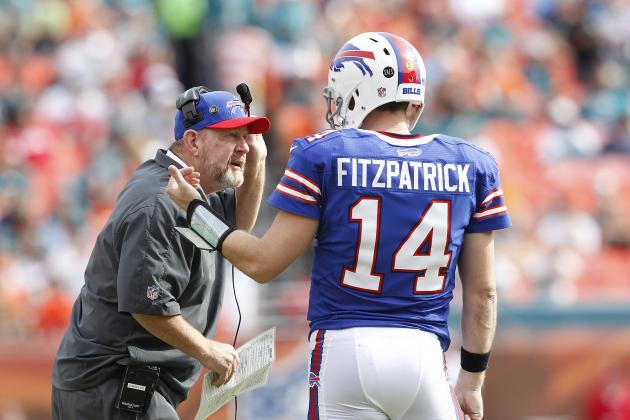 Joel Auerbach/Getty Images

Chan Gailey hasn't exactly moved the Bills in the wrong direction, but has hasn't done much to move them in the right direction either. Another double-digit loss season should be the last straw for Gailey, who has done nothing but frustrate the fan base.
Sure, Gailey orchestrated the 2011 win against the New England Patriots. But other than that signature moment, AFC East foes have rolled all over Buffalo, year in and year out.
Gailey was deemed an offensive guru, but his Bills have struggled to get points on the board in key moments. He has struggled implementing a solid defense and hasn't found a defensive coordinator to iron things out.
His play-calling at times has been very conservative. How many third-and-long situations have resulted in little screen passes that don't advance the ball at all? He is hesitant to give the explosive C.J. Spiller, who leads all running backs in yards-per-carry average, a large role. Spiller has only carried the ball 20+ times in two games this season.
Unfortunately, Gailey is approaching a "same crap, new week" situation with the Bills. It is clear that the Bills have some talent, but the players are not responding to Gailey. That happens in coaching at all levels and it's time for a change in Buffalo.
The product on the field is very poor and—fair or unfair—is a direct reflection of Gailey. He has had some good moments in Buffalo, but looking at the big picture proves that a change is needed.
The sooner the Bills let go of Gailey, the sooner they can find his successor. Maybe they can go after a big name coach, a proven coach or even an up-and-coming coordinator. Gailey's stint in Buffalo proves that he is lost as an NFL head coach and clueless about the defense. He is a decent offensive coordinator, but hasn't done much to improve the football culture in Buffalo.
The Bills have the pieces there in Buffalo, but a new leader is needed. The sooner Black Monday comes, the sooner the Bills can move forward with their franchise and the sooner they can get back on track for that coveted AFC East title.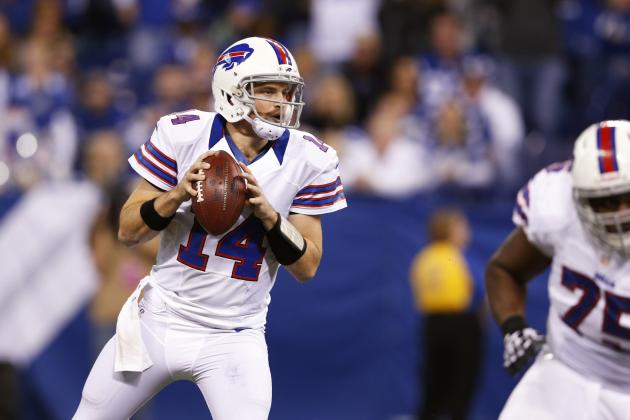 Joe Robbins/Getty Images

Ryan Fitzpatrick is simply not a franchise quarterback. He is just not worth his near $60 million contract and has done absolutely nothing to justify that deal.
He has struggled with accuracy for years and has come up cold in the clutch. Sure, he has little help around him, but the only thing consistent about his performance is his wild inconsistency.
Bad decision making has also hindered his ability and the fan-base is quickly losing patience with No. 14. He would make for an above-average backup quarterback, but isn't a starter in the NFL.
Having said all that, the Bills could rework Fitz's contract and keep him as a backup, but a divorce would better suit the two. The Bills must find a franchise quarterback and Fitzpatrick must find a destination that is best for his career.
Getting rid of Fitzpatrick would allow Buffalo to go all-in for a franchise quarterback. Maybe they go after Geno Smith, Matt Barkley or Ryan Nassib in the draft. Maybe they target Kirk Cousins in a trade. Maybe they wait and see if a Kevin Kolb or Matt Flynn hits the open market.
There is a world of possibilities for the Bills and their quarterback situation, but nothing will happen if Fitzpatrick is retained. In order for the Bills to move forward as a franchise, they must let go of things holding them back. And yes, Fitzpatrick is holding them back.
So while No. 14 has had some good moments in a Bills uniform, he isn't the quarterback that takes Buffalo to the promise land. Once he goes, the door for a true franchise quarterback suddenly opens.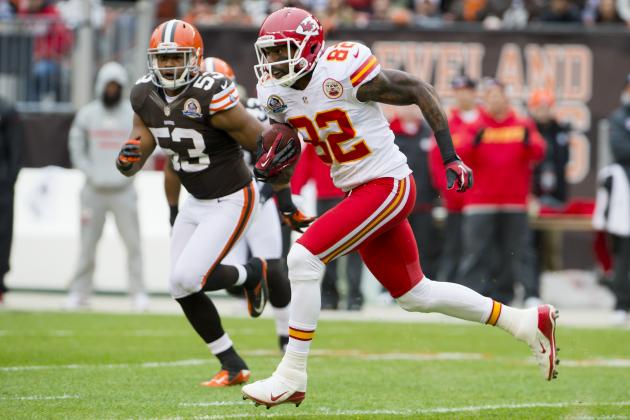 Jason Miller/Getty Images

The Bills have a quality receiver in Stevie Johnson, but then a major-drop off in talent at the position. Donald Jones has some good qualities and can make plays downfield. T.J. Graham has a lot to work on and needs to develop before he can be trusted in the offense. Brad Smith hasn't been utilized as a receiver until injuries have struck that department, but does a decent job when his number is called.
All in all, the Bills have a pretty sub-par receiving core. Johnson attracts the most coverage, which opens up opportunities for the other receivers. The only problem is that the other receivers have struggled to take advantage of it and make an impact.
Luckily for the Bills, the 2013 free-agent market has a number of quality receivers that have proven their worth on the NFL stage. The Bills want to win now and there are some receivers available that might be able to make the aerial attack stronger in 2013.
Greg Jennings is a free agent and isn't likely to return to Green Bay. The Packers have Jordy Nelson, James Jones and Randall Cobb at the position and don't need to pay the big bucks to keep Jennings in the green and yellow.
Mike Wallace might be on his way out of Pittsburgh. He hasn't gotten his big contract, which led to him holding out right before the season began—while Antonio Brown was re-upped to a fairly large deal. The Steelers might not be willing to commit to Wallace for the long term, making a departure a possibility.
Dwayne Bowe was already tendered in 2012, and will probably bolt Kansas City after the season. The Chiefs will get the No. 1 pick in the 2013 NFL Draft and Bowe doesn't want to be a part of another stretch of lousy teams. He has yet to play with a quality receiver across from him and a tandem of he and Johnson could thrive in Buffalo.
If Buffalo isn't able to land any of those big names, there are still some quality players at a bargain price. They can add Josh Cribbs, Kevin Ogletree, Ramses Barden, Julian Edleman or Mohamed Massaquoi. To say the least, there are quality receivers on the market this offseason.
The Bills need to add a proven receiver and potentially draft one as well. When that happens, the passing game will open up and the offense for the Bills will be able to produce. Maybe Johnson can move into the slot, where his precise route running ability will create better situations for him.
Regardless of how it happens or who it is, a new veteran receiver is needed for the Bills in their 2013 playoff pursuit.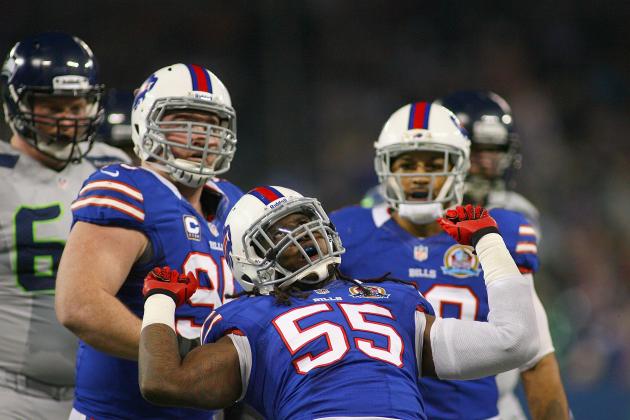 Rick Stewart/Getty Images

The Buffalo Bills have struggled heavily on defense this season, even though that unit has supposed to define the Bills.
Mario Williams signed a $100 million deal to come to Buffalo, but has looked rather invisible. The secondary has been torched time and time again and the line-backing core has been weak.
Nothing would make Bills fans happier than to see a top-tier defense in 2013 because defenses do win championships.
Williams, Marcell Dareus, Kyle Williams and (don't forget about) Mark Anderson still make up one of the best defensive lines in all of football. All players have looked good at times, but have rarely looked dominant as a unit. The more sacks given and fewer rushing yards allowed in 2013 will put this unit over the edge.
Kelvin Sheppard, Nigel Bradham and Nick Barnett have combined for one of the most disappointing positional units for the Bills. They have allowed running backs to run through them and have struggled to create turnovers. Adding a strong middle linebacker for 2013 might be needed because the linebackers have mightily struggled in 2012.
Terrence McGee is still on the roster but should be gone in 2013. Leodis McKelvin hasn't been a good defensive back for Buffalo and his major role has been on special teams—as he is an elite punt returner. Aaron Williams is still developing and Stephon Gilmore is only a rookie. This unit could use a fresh face or two to add depth and stop opposing quarterbacks from lighting them up.
For the most part, the Bills defense has the players to become a great unit. All they need is a quality defensive coordinator ready to buckle down and fix the minor problems that have led to major points against. The Bills can add players through free agency or through the draft to strengthen their defense, as they will need some new additions and a few subtractions.
This 2012 season was a learning experience for this defense and the same players that struggled this year could help make this unit a great one in 2013.