Detroit Tigers: Why It's Time to Trade Rick Porcello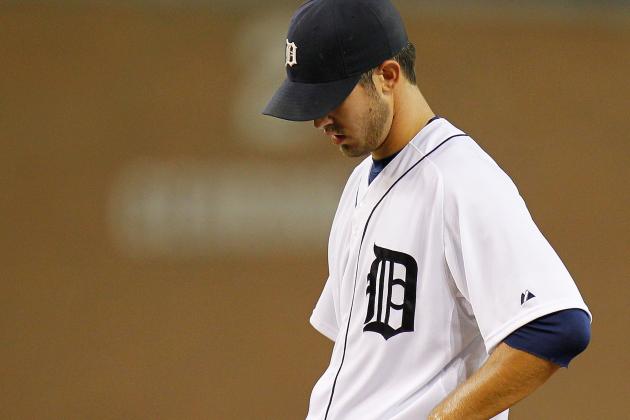 Gregory Shamus/Getty Images

The Detroit Tigers' rotation will be absolutely loaded in 2013.
The Tigers boast the best pitcher on the planet in Justin Verlander and three 28-year-old hurlers in the prime of their careers.
Max Sherzer, Doug Fister and the newly re-signed Anibal Sanchez are terrific complements to Verlander and will be part of one of the toughest rotations to face next season.
But the Tigers have an issue with their No. 5 starter.
After the Tigers re-signed Sanchez, it became almost inevitable that Detroit would look to trade struggling right-hander Rick Porcello.
Porcello began his career with Detroit in 2009. After being a first-round draft pick in 2007, the young right-hander came to the Tigers with elevated expectations.
But after four years donning the Old English D, Porcello hasn't lived up to expectations. After being pulled from Detroit's postseason rotation last year, the Tigers are reportedly shopping the 24-year-old.
Here are the four reasons the time is now for the Tigers to trade Porcello.
Begin Slideshow

»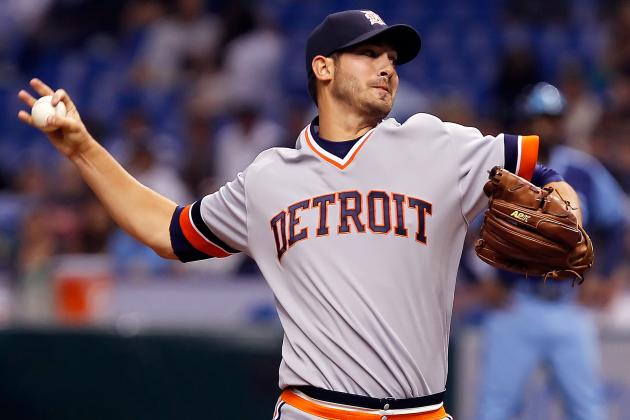 J. Meric/Getty Images

After boasting a 14-9 record and a 3.96 ERA in 31 starts during his rookie year, Porcello has had three subpar seasons.
His sophomore season in 2010, Porcello only made 27 starts, going 10-12 with a 4.92 ERA. He cut down in walks from his rookie season, decreasing the free passes from 52 to 38, but he gave up 15 more earned runs, decreased his strikeout total and had a WAR of -0.1.
In 2011, when the Tigers dominated the AL Central, Porcello's numbers improved, but not at a rate that pleased the Tigers' front office.
He matched his career best record of 14-9, and his number of starts with 31, but only improved his ERA to 4.75 and was hit hard in the 2011 postseason, going 0-1 in four appearances, giving up eight earned runs in 13 innings, with a 4.80 ERA.
Last season ,Porcello was expected to have a breakout season, but he reverted to his old ways, going 10-12 in 31 starts. He improved his ERA to 4.59. But after giving up 51 earned runs in his last 83.1 regular-season innings, he was left off the postseason rotation and only pitched 1.1 playoff innings in two appearances.
Stagnant is the most appropriate word to describe Porcello's career in Detroit. After four years of mediocrity, it's hard to see him performing much better in his fifth year next season.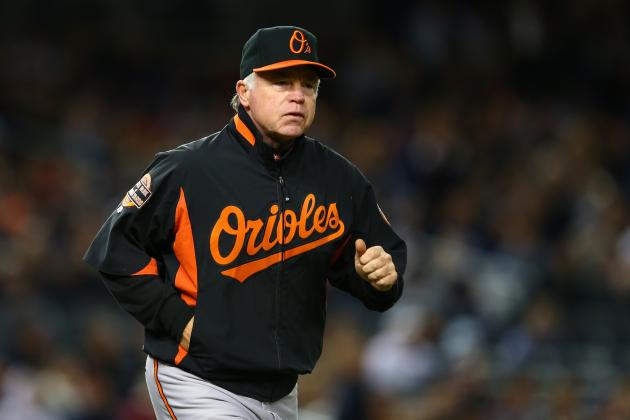 Elsa/Getty Images

According to FoxSports' Jon Paul Morosi, the Baltimore Orioles are one the latest teams to ask the Tigers about Porcello.
The Orioles are one of a handful of teams that have expressed interest in Porcello and might have the most intriguing bargaining chip to get the Tigers' attention.
To acquire Porcello, Baltimore reportedly would be willing to part ways with veteran shortstop J.J. Hardy, who would be a much-needed defensive upgrade over current shortstop Jhonny Peralta.
The other reported teams interested in Porcello are the Seattle Mariners and the San Diego Padres.
While the Padres are only reported to have a small interest in Porcello, it's widely known that the Mariners have been looking to bolster their rotation and could give up some valued prospects in return.
With three teams interested in Porcello's services, his value is higher now than it will be if he struggles to start the year.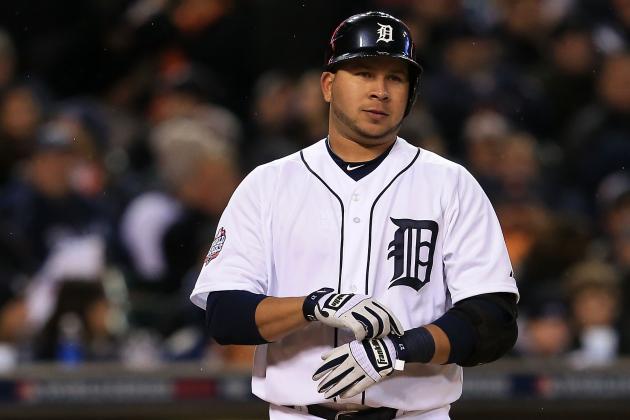 Doug Pensinger/Getty Images

Despite having such an impressive roster on paper, the Tigers still have holes to fill that a Porcello trade would address.
The biggest eyesore in the Tigers' lineup going into 2013 is Peralta. If the Tigers flirt with Baltimore, they could get Hardy in a trade that which would vastly improve the middle infield.
The Tigers picked up Peralta's $6 million option this offseason, but have since appeared to second-guess that decision, showing interest in shortstop Stephen Drew.
With a .238 average, 22 home runs and 68 RBI, Hardy had similar offensive numbers as Peralta last season. But he is night-and-day better defensively than Peralta.
Hardy won a Gold Glove last season and led American League shortstops in assists. He's also recorded the AL's best fielding percentage for a shortstop in each of the last two years.
Also, if the Tigers part ways with Porcello, they could acquire a reliever with the ability to close. That would allow them to ease rookie Bruce Rondon, who has yet to pitch in the major leagues, into the closer's role.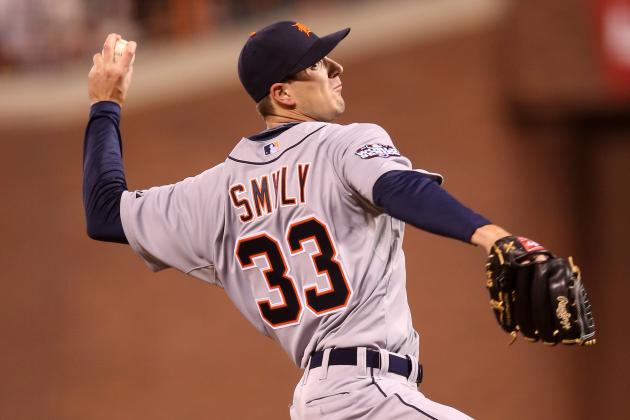 Christian Petersen/Getty Images

Drew Smyly won the No. 5 job out of spring training last year and as a rookie was extremely impressive in his first several major league starts.
The Tigers won four of his first five starts, and after his sixth career start, his ERA was just 1.59. He handled the spotlight like a proven veteran, averaging a strikeout per inning during his first six MLB starts.
When the Tigers acquired Anibal Sanchez and the rest of the rotation became healthy, Smyly was sent to the bullpen, but his performance didn't skip a beat.
He flourished in both roles last season and he deserves another shot at a spot in the rotation.
Smyly finished with a 3.59 ERA as a starter and had a remarkable 8.3 strikeouts per nine innings.