Packers vs. Vikings: How Adrian Peterson and Minnesota Can Clinch Playoff Spot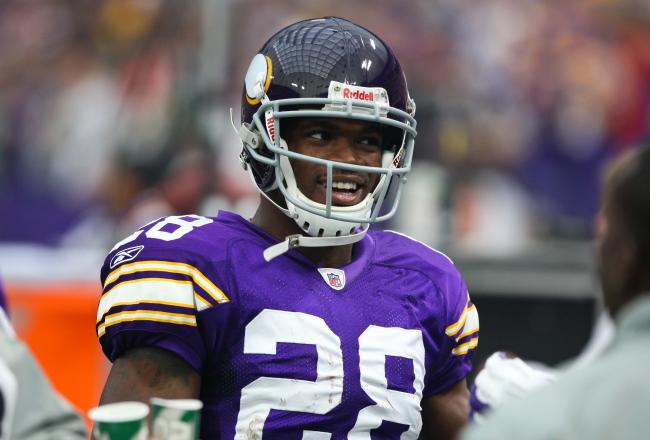 Will Adrian Peterson carrying Minnesota to a playoff berth?
Brace Hemmelgarn-USA TODAY Sports
Adrian Peterson and the Minnesota Vikings need a Week 17 victory to clinch a playoff spot.
Doing so is no easy task; however, because the Vikings host Aaron Rodgers and the Green Bay Packers on Sunday. And despite Green Bay already having clinched the NFC North, the Packers are still in the running for a postseason bye.
Therefore, don't expect the Packers to just roll over.
Not to mention Clay Matthews and Titletown's defense won't want to be the ones who allow Peterson to hit over 2,000-plus rushing yards and potentially a new single season record. Fortunately for the Vikings, Peterson slammed Green Bay for 210 yards and averaged 10 per carry in Week 13.
So, regardless of how much the Packers prepare for Peterson, anticipate the NFL's best back producing well. The question, though: Will Peterson impact this game enough for Minnesota to win?
To find out, let's break down how Minnesota can run the rock and control the tempo to keep Rodgers sidelined.
Note: All screen-caps are courtesy of NFL.com's Game Rewind.
Peterson Converts Two Third-Downs That Eats Up the Clock and Vikings Get Six
In the first meeting against Green Bay, Minnesota's second possession lasted 14 plays, traveled 75 yards and ate up almost seven minutes of game clock.
On the first converted third down, notice how many defenders Green Bay has in the box. Still, all this requires is one-on-one blocking across the board.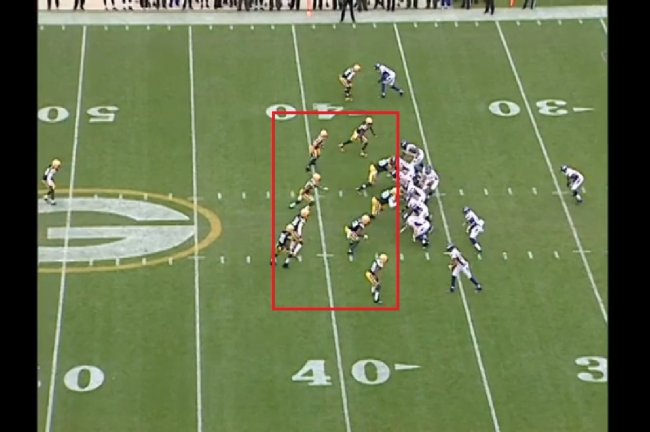 Upon taking the handoff, the motion man can either lead up the gut or seal off anyone coming around the edge. This; however, is not a threat from Green Bay. Just looking at linebacker A.J. Hawk, his lack of leverage doesn't give off a run blitz.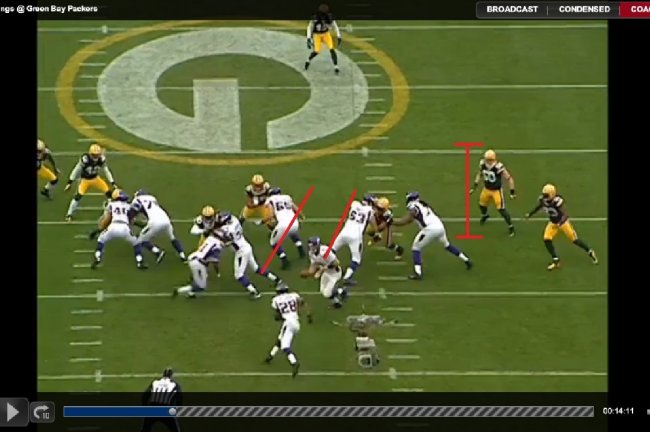 As Peterson continues through, the distance from him and the secondary defenders are quite far for a third-and-medium situation.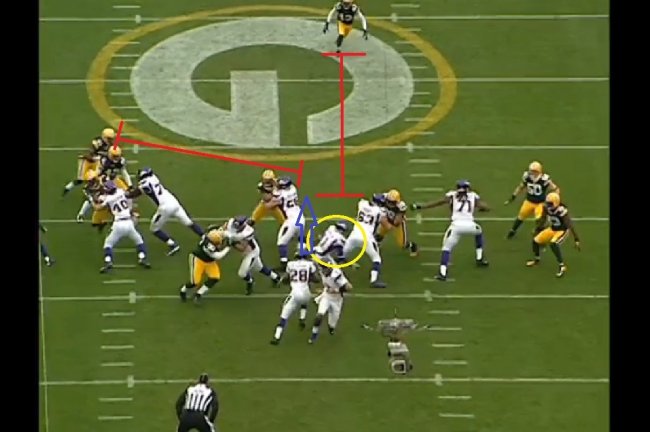 Had the motioning receiver led through instead of continuing perpendicular, Peterson could have gone for even more. Fortunately for Minnesota, he was able to still get the first down and keep the drive moving.
On a later third down, the Packers are once again loading the box. This time, Hawk attacks from the snap, but Peterson is provided with a lead-blocker to keep Minnesota manned-up across the line.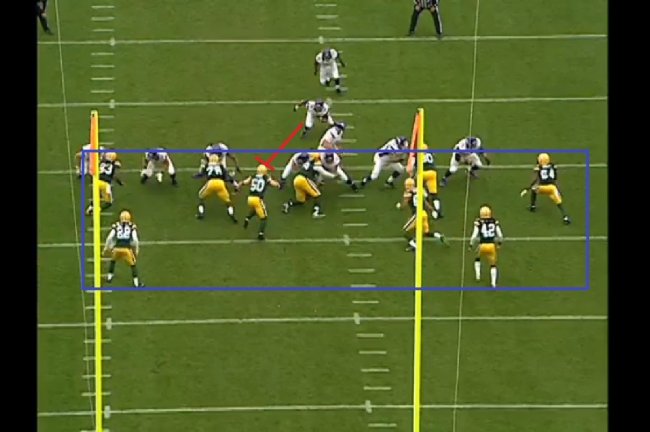 There's no complex blocking scheme that goes into this play. As a result, Peterson has just one guy to beat once hitting the lane.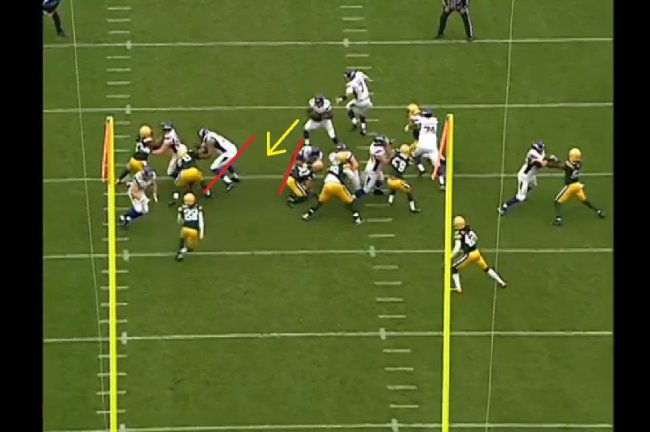 From here, he could bounce sideways and try to slither between a narrow lane to his right (our left), go directly to the would-be tackler or slice slightly inside to remain more downhill.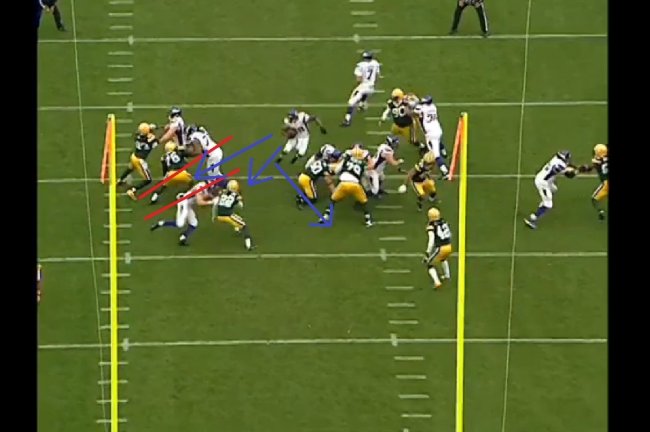 Peterson, Minnesota and the NFL world knows that Green Bay must stack the box to try and slow the Vikings' rushing attack down.
What is most important, aside from Peterson's impact, for Minnesota to beat Green Bay?
This drive; however, resulted in a touchdown and keeping Rodgers off the field certainly impacted the Packers' subsequent series. Over its next six possessions, Green Bay managed only a field goal and Rodgers threw an interception.
Minnesota led 14-13 late in the third quarter, because this drive's impact affected the game's complexion directly thereafter. Provided the Vikings get more of these in Week 17, a playoff berth will happen since Green Bay did win Week 13's possession battle by 17 minutes.
The Purple People Eaters can't afford to let Rodgers and the Pack control the tempo. So, more feeds to Peterson will fight off Green Bay better than the early December matchup.
Follow John Rozum on Twitter.
This article is
What is the duplicate article?
Why is this article offensive?
Where is this article plagiarized from?
Why is this article poorly edited?

Minnesota Vikings: Like this team?