5 Philadelphia Phillies Who Could Be All Stars Next Season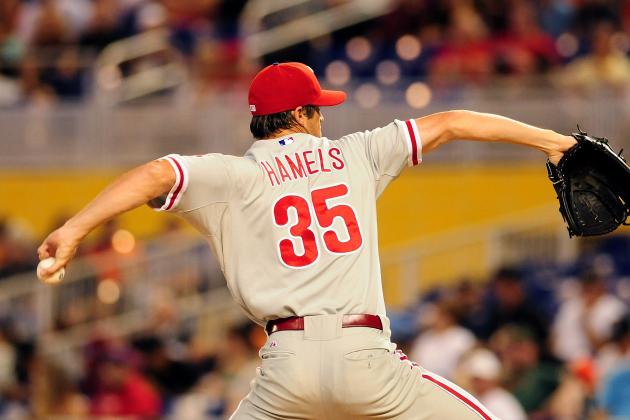 Jason Arnold/Getty Images
Cole Hamels
The Philadelphia Phillies had a rough season, going 81-81 and missing the playoffs. Despite the poor showing, the team had three All-Stars—Cole Hamels, Carlos Ruiz and Jonathan Papelbon.
If the Phillies are to rebound in 2013, they will need some big performances from a lot of players. Which players will deliver and find themselves in the All-Star Game?
Read on to find out.
Begin Slideshow

»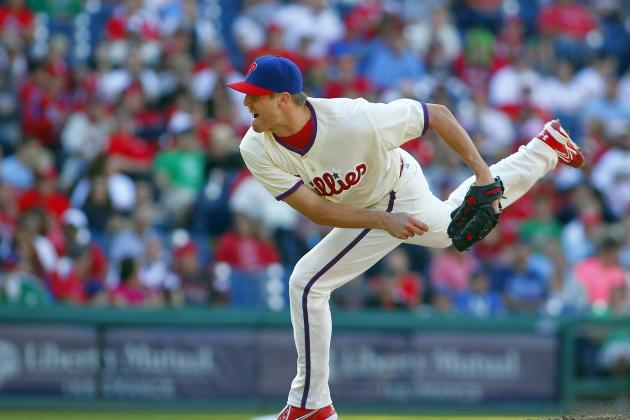 Rich Schultz/Getty Images
Jonathan Papelbon
Jonathan Papelbon was an All-Star last season and there is no reason why he shouldn't repeat as one in 2013.
Papelbon was terrific last year, with a 2.44 ERA, 38 saves and 92 strikeouts. He was third in the National League in saves.
Papelbon continues to be one of the best closers in baseball. He transitioned to the NL flawlessly and looks poised to continue his dominance for years to come.
Look for Papelbon to have another great season and be selected to another All-Star team.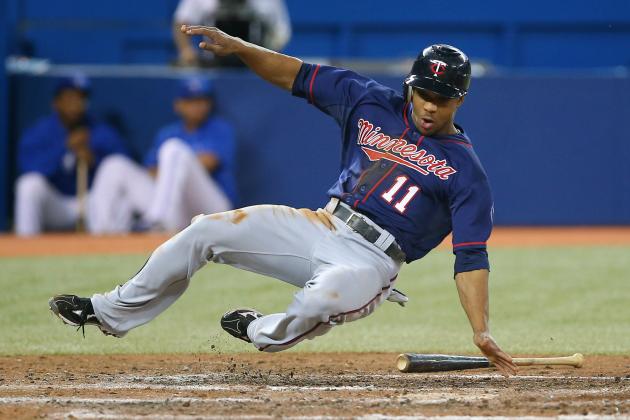 Tom Szczerbowski/Getty Images
Ben Revere
The Phillies acquired outfielder Ben Revere in December in exchange for Vance Worley and Trevor May. The trade could prove to be quite the coup for the Phils.
Revere batted .294 last season, with 34 RBI. He also stole 40 bases.
While Revere is not a power threat, he is one of the fastest guys in baseball. He's an excellent leadoff hitter who will get on base and wreak havoc on the basepaths.
Revere will become an All-Star due to the amount of stolen bases he has, as well as his fine outfield defense.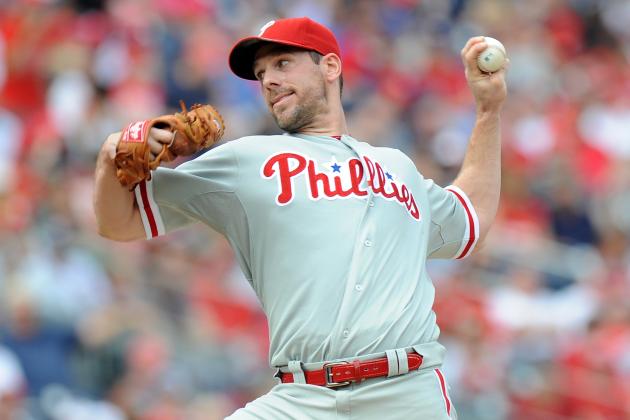 Greg Fiume/Getty Images
Cliff Lee
Cliff Lee had a rough year. Battling through injury, Lee went 6-9, despite having a solid 3.16 ERA and 207 strikeouts.
In fact, Lee is the first pitcher in the modern era to throw more than 200 strikeouts and have six or fewer wins.
Assuming he's healthy, look for Lee to resume his dominance. He wasn't bad by any stretch last year, just the victim of bad luck and health. Lee is still one of the best pitchers in baseball and will prove that next year with an All-Star selection.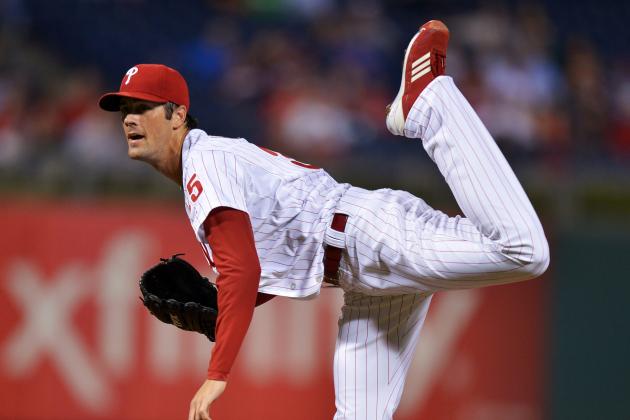 Drew Hallowell/Getty Images
Cole Hamels
Cole Hamels was an All-Star last year and there is no reason why he won't be one again.
Hamels was great, going 17-6 with a 3.05 ERA and 216 strikeouts. He was third in the NL in strikeouts and eighth in ERA.
Hamels has really emerged as the ace of this staff and seems to have put any previous inconsistencies behind him. He's one of the best pitchers in baseball and will have a great 2013.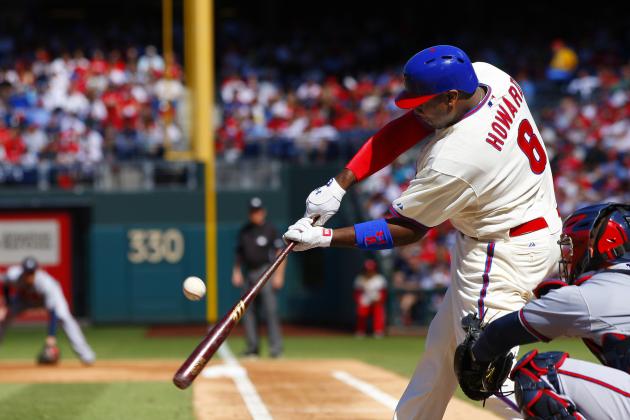 Rich Schultz/Getty Images
Ryan Howard
Ryan Howard had a down year in 2012. In 71 games, he had 14 home runs, 56 RBI and a paltry .219 average. However, that should change in 2013.
Howard should be completely healthy and ready for a full schedule. Despite the limited game time, he still put up a decent amount of home runs—he hit a home run once every five games. In a full season, that puts him on pace for over 30 homers.
Additionally, the offense as a whole should be improved. Michael Young and Ben Revere were solid additions, and Howard should have plenty of chances to drive runs in.
Howard is still a threat to hit it out of the park every time and should return to his power hitting ways.