UFC 155: Who's on the Hot Seat at Dos Santos vs. Velasquez?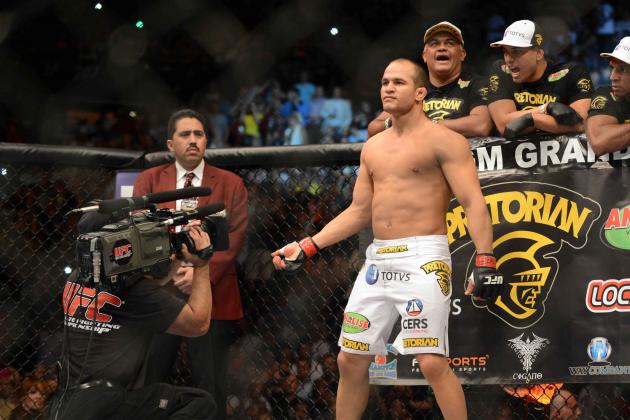 Ron Chenoy-USA TODAY Sports

It feels like forever since we've had a major UFC event in Las Vegas. In a way, it HAS been forever, at least when you compare it to previous years where the UFC ran big pay-per-view events here on a regular basis.
The last non-TUF event here was July's UFC 148, so you could say that the city is ripe for some mixed martial fisticuffs. And fisticuffs they will get, as heavyweight champion Junior dos Santos arrives on the scene to defend his belt against Cain Velasquez in a rematch of the first ever UFC on Fox event last November.
But today, we're going to focus on a different aspect of the card and take a look at a few fighters who might be on the bubble if they suffer catastrophic losses on Saturday night. I'm not saying that all of these fighters will be cut if they lose, but they're definitely much more in need of a win than usual.
With that in mind, let's take a look at the hot seat for UFC 155.
Begin Slideshow

»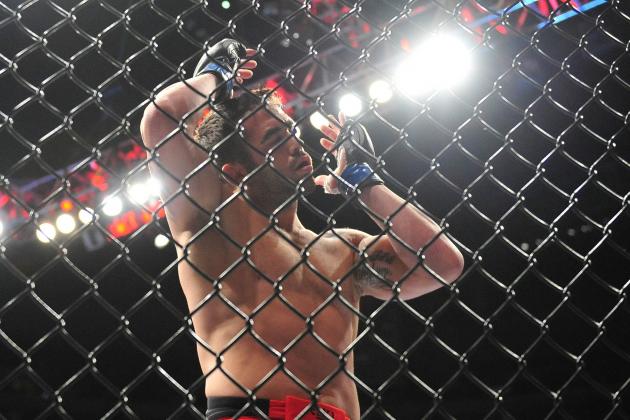 Gary A. Vasquez-USA TODAY Sports

Varner is 1-1 in his UFC return, but there's always an attitude issue surrounding Varner that could lead to a swift exit. Witness the strange events at The Ultimate Fighter finale, when Varner was originally scheduled to face Melvin Guillard. Varner's camp accused Guilard of greasing, and then Varner came down with an illness that forced him out of the fight.

Typically, a two-fight losing streak wouldn't be cause for a fighter to be concerned about losing his job. But this is Varner, who has irked Zuffa officials on several occasions in the past.
Better safe than sorry, right? And "better safe than sorry" needs to include a win for Varner.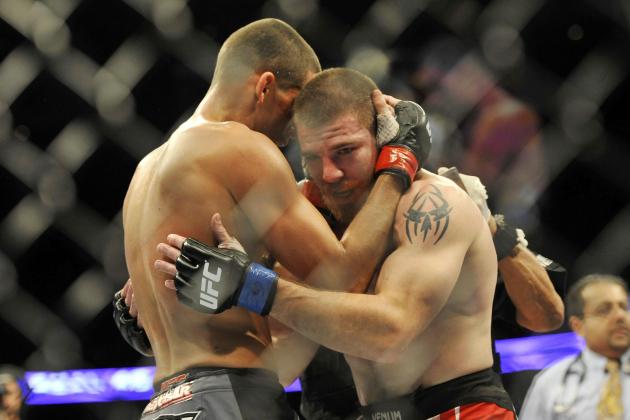 Joe Camporeale-USA TODAY Sports

A loss for Miller to Joe Lauzon would be his second straight defeat, but his third in his last four. For many lower-tier fighters, that would likely be a cause for concern.

But for Miller, it might not be. Actually, it probably won't be. Sure, losing three in a row isn't a good thing, not by any stretch of the imagination, but Miller is still considered a pretty decent lightweight, and he's something of a name in a division that sorely lacks superstars.

And so, Miller may not be on the verge of losing his job, but he's on a different kind of hot seat. Miller needs a win, and he needs one if he plans on staying relevant near the top of the division over the next year.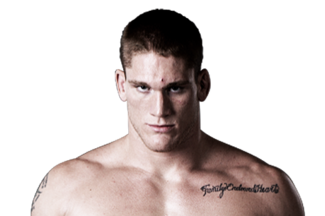 Photo courtesy of UFC.com
The Duffmeister is back in the UFC, which is something I never thought I would see. It's not that Duffee isn't a good heavyweight, because he's decent and has the capabilities to be a major star. Just look at his physical makeup; Duffee is a mountain of muscle, and fans love giant heavyweights with cartoonish physiques and knockout power.

But Duffee's been here before, and he was released from the UFC after one loss due to what Duffee himself described as attitude problems. Put simply, the effects of stardom went to Duffee's head quickly and with fervor, and all of that led to him being a bit of a jerk to people he probably shouldn't have been a jerk to.

But now he's back, and he's got a chance at redemption. If Duffee wins, he sticks around. But if he loses, and he's not a model citizen, he might find himself back on the unemployment line. He can't blow this chance.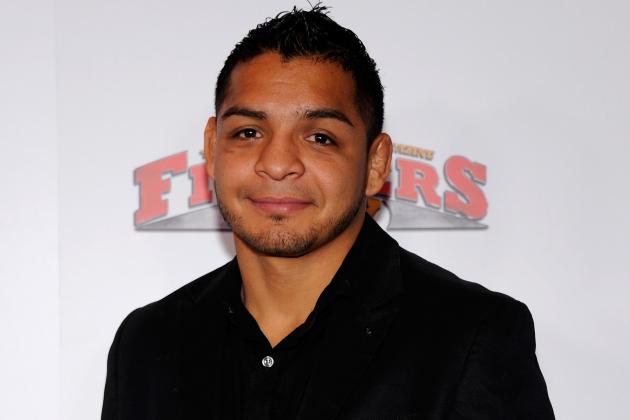 Ethan Miller/Getty Images

To be honest, I'm not even sure how Garcia is still in the UFC. Since coming over after the closure of World Extreme Cagefighting, Garcia is just 1-3, and those three losses have all come consecutively in his last three fights.

I guess I do understand, in a way, how Garcia keeps his job. He's actually a pretty decent fighter when he wants to be, but more often than not, what he wants to be is the most entertaining guy on the entire card. And if that means getting his head beat in while losing fights, well, he'll take it. And take it Garcia does. But there's a place for guys like Garcia in the UFC; guys who go out and lose a lot but still put on incredibly entertaining fights.

But four consecutive losses isn't good. Very few fighters have ever gotten past three losses and still remained employed. I'm not saying Garcia will 100 percent be cut if he loses to Max Holloway—an outcome which looks exceedingly likely to me, given the differences in their respective skill sets—but the outlook is bleak.
Garcia can stave off the firing squad by winning, or perhaps even by putting in another fight of the night performance/beating. But a win would certainly be much better for his career prospects.