UFC 155: Tim Boetsch vs Costa Philippou Head to Toe Breakdown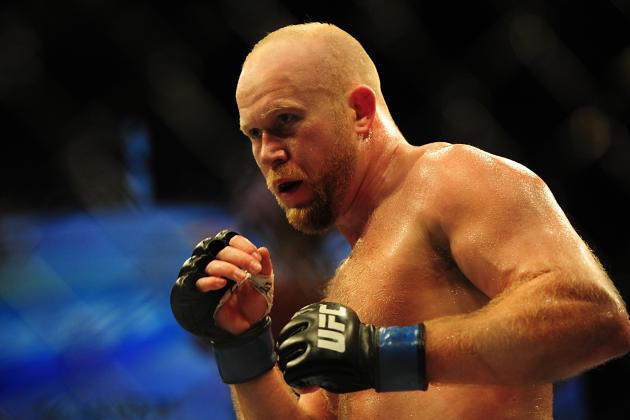 Anne-Marie Sorvin-USA TODAY Sports

UFC 155 was supposed to feature Tim Boetsch against Chris Weidman in a key middleweight bout. Weidman, though, ended up suffering an injury in training last month and had to bow out of the fight.
The UFC didn't have to look to far in a replacement, as Weidman's, training partner, Costa Philippou stepped up to face Boetsch this coming Saturday.
Both guys are on four-fight winning streaks, but Boetsch is closer to a title shot considering the opponents he has faced during that time.
Let's break down the fight and see who has the advantages and who will win.
Begin Slideshow

»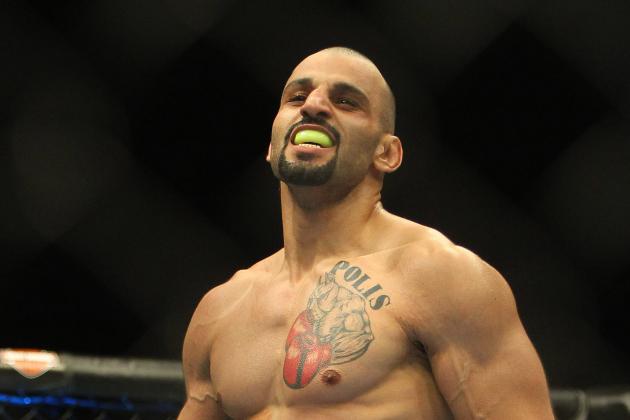 Tom Szczerbowski-USA TODAY Sports

Both fighters have very heavy hands, as both guys have KO power and have shown in that in the UFC. Boetsch gained a brutal knockout victory over Yushin Okami at UFC 144 in February.
Phillipou is no slouch either; he dabbled in boxing early on before he switched to MMA, and he had three pro fights and went undefeated. The New York native showed how heavy his hands are when he knocked out Jared Hamman at UFC 140 last December.
Due to the pro boxing background, I give a slight edge to Philippou in the striking department.
Advantage: Philippou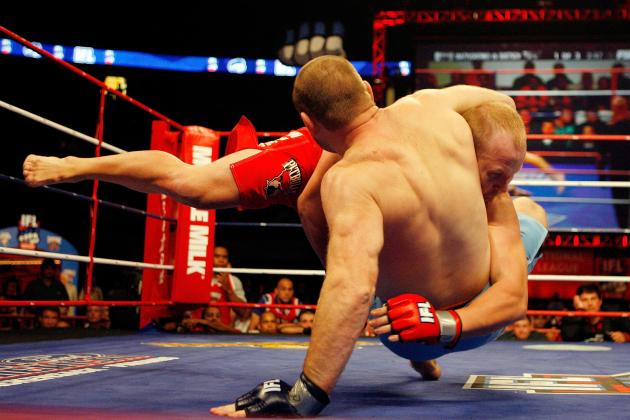 Rob Tringali/Getty Images

If there is a decided advantage in this fight, it is in grappling.
Boetsch wrestled at Lock Haven University of Pennsylvania and was a state champion in high school wrestling in the state of Maine. He hasn't submitted anyone in the UFC, but has been successful in 15 of 39 takedown attempts while fighting in the UFC.
Philippou, meanwhile, is really known for his striking and has been successful in three of six takedown attempts in his UFC run.
Most people expect this fight to be a standup war, but don't be surprised if Boetsch tries to get this fight to the ground to change things up.
Advantage: Boetsch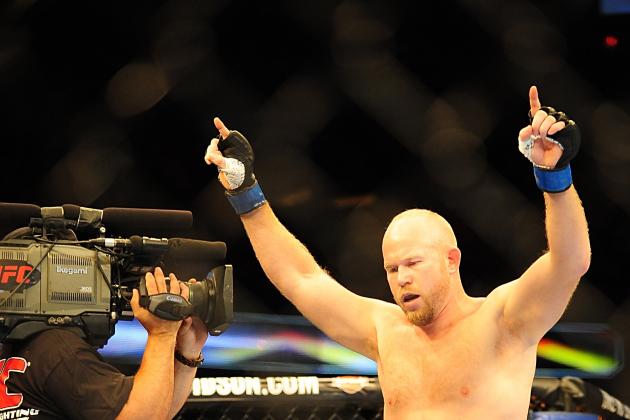 Anne-Marie Sorvin-USA TODAY Sports

We just showed that Boetsch has the advantage in grappling; it is pretty much the same in the submission department.
Boetsch has five submissions in his 20 career MMA fights, while Philippou has only one submission in his 14 career fights.
A submission is highly unlikely in the fight, but we could always see a new trick up either fighter's sleeve.
Advantage: Boetsch
Anne-Marie Sorvin-USA TODAY Sports

X-Factor for Boetsch: Don't Look To Far Ahead
It can be understandable for Boetsch to look past Philippou considering he was supposed to be fighting Chris Weidman. A lot of people had felt Weidman was the No. 1 contender to the middleweight championship, and a win over him would have propelled Boetsch to a title shot. Philippou is a very dangerous fighter with heavy hands, and Boetsch needs to stay focused on the task at hand.
X-Factor for Philippou: Start Quickly
Boetsch has been known to start slow if you look at his fights this year against Yushin Okami and Hector Lombard. He lost the first two rounds to Okami and the first round to Lombard. If Philippou can push the pace and show Boetsch he is in for a fight, that can frustrate Boetsch. If the New York native can do that, he could even finish Boetsch in the first round.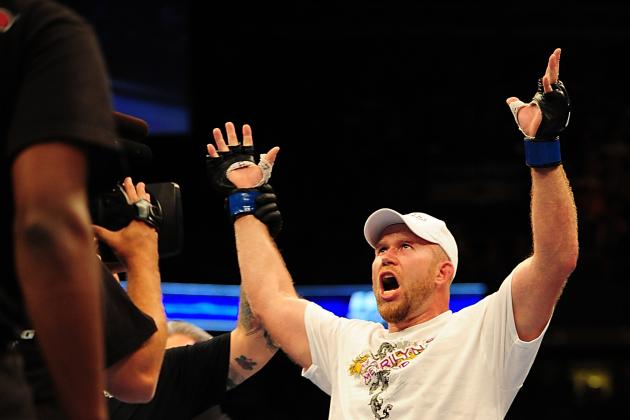 Anne-Marie Sorvin-USA TODAY Sports

This fight has Fight of the Night written all over it considering the style they like to employ, which is standing and banging away. Boetsch, though, has two significant advantages in the fight in grappling and the submission department.
Don't be surprised if you see Boetsch try and get the fight in the ground considering the striking background of Philippou.
My prediction: Tim Boetsch wins by second-round TKO.