Michigan Football: What an Outback Bowl Win Would Mean for the Program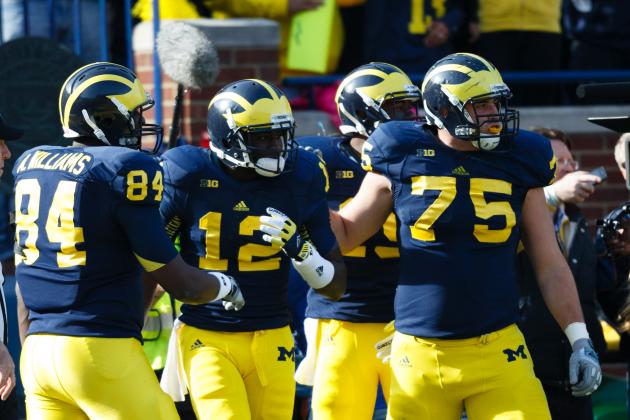 Rick Osentoski-USA TODAY Sports

We all know there's usually a tremendous amount at stake for any team in a bowl game, but is there a bit more added pressure on Michigan this year?
When considering the effects a loss would have and then comparing it to what a win would mean, that certainly seems to be the case.
A loss would cause the media to continue its obsession with SEC dominance, and it would also help fuel its Big Ten bashing fire.
However, what would be the effects of a Michigan win? The result could mean more than one might think.
Begin Slideshow

»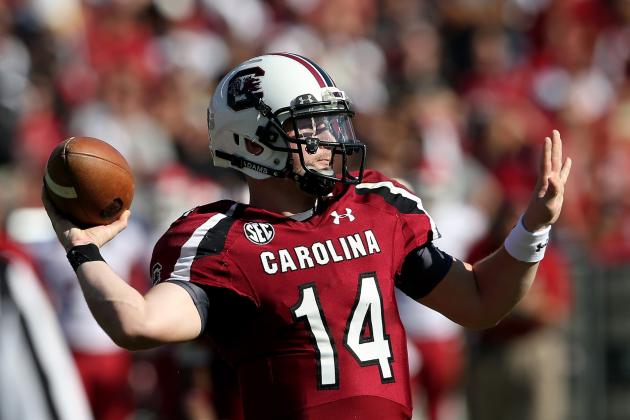 Streeter Lecka/Getty Images

We all know the criticism surrounding Michigan this season, fueled by the fact that it lost to the four best teams it played.
The Wolverines' two best wins came over Northwestern and Michigan State, neither of which are great teams. Yes, the schedule was brutal, but excuses simply can't be made at a school like Michigan.
The fact that the Wolverines only beat one team with a winning record this year has caused many to ask if they were really even that good. Well, a win over South Carolina would prove all doubters wrong.
There is no doubt that South Carolina is a very good team, and maybe even a borderline great team. After all, the Gamecocks did destroy Georgia, went into Clemson and won and also nearly beat LSU on its home field at night.
Let's face it, Michigan is in dire need of a quality win. Well, a victory over South Carolina would definitely look good on their 2012 resume.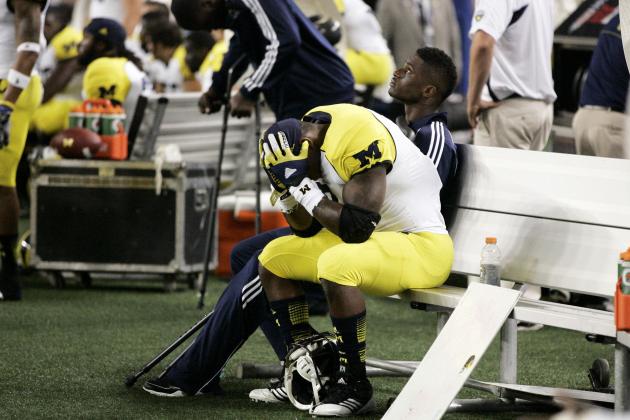 Tim Heitman-USA TODAY Sports

Some Michigan fans are letting the Wolverines get somewhat of a pass this year because of the brutal schedule they played.
Yes, the schedule was extremely difficult, but we can't forget about the tradition of excellence and greatness that Michigan was built on. Part of that tradition includes being favored to win just about every game, and too many times this year that wasn't the case.
There is nothing now that can be done to consider this season a success, seeing as how the Wolverines did not win the Big Ten and aren't playing in a BCS bowl.
However, a win in the Outback Bowl would obviously help make this season seem like less of a disaster, especially against a quality opponent from the SEC.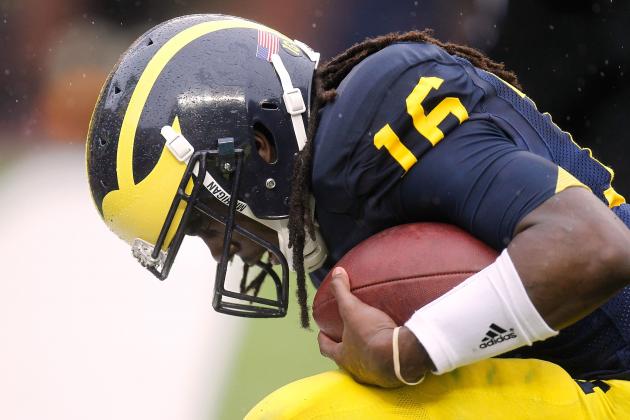 Gregory Shamus/Getty Images

So often a player is remembered best by their last game in college, which is almost always a bowl game. That's why it is so important to win and go out on a high note.
It's possible for a player to have a very good career, only to have it tarnished a bit by a loss in their final game.
We all know what these Michigan seniors have been through in their careers. They were commemorated on Senior Day a little over a month ago, yet their story is one that will be told time and time again.
For one of the most influential figures in Michigan football history, Denard Robinson, it would be a shame if he ended his career with back-to-back losses.
Honestly, these seniors deserve a win. They have gutted it out through some of the worst years in Michigan history, and it would only be fitting for them to cap their careers against a quality SEC opponent on New Year's Day.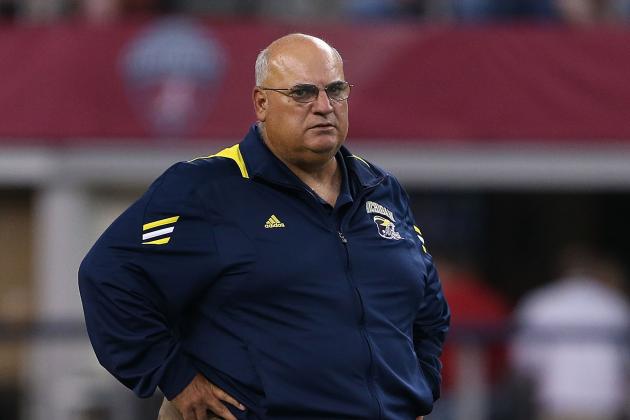 Leon Halip/Getty Images

As we all know, some of the reputations on the coaching staff took a bit of a hit this year. Whether it was Darrell Funk and the offensive line's horrendous play or Al Borges and the ridiculous game plans at times, there's no question fans have lost some faith.
Does Brady Hoke even deserve some of the heat? From the minute of his introductory press conference at Michigan up until this season, he basically could do no wrong. However, that magic wore off a bit this season, and the fans' image of him may have been brought back down to Earth a bit.
Still, all of the coaches mentioned can redeem themselves big time in this bowl game. If Funk prepares the offensive line and they then go out and give a great performance against a dominating South Carolina front seven, he will gain back a lot of respect.
Borges will also reassure many fans if he is able to use both Gardner and Robinson in creative ways that highlight each player's athleticism.
However, if the offense struggles mightily in this game, only more and more heat will be put on the offensive staff.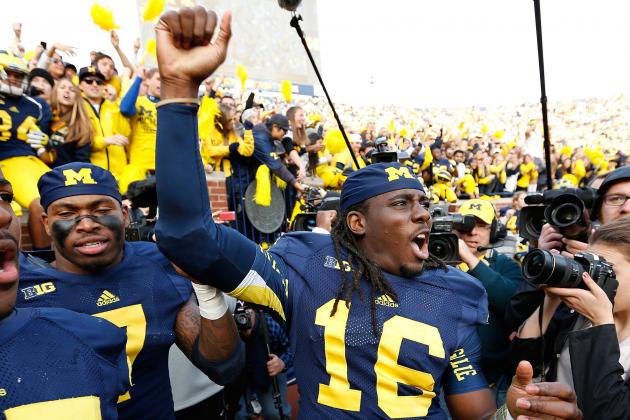 Gregory Shamus/Getty Images

Let's face it; if Michigan wins this bowl game, expectations heading into next year will skyrocket.
Even though the polls are a completely flawed and inaccurate way of ranking teams, fans still buy into it and put tons of stock into them. A win would cause Michigan to likely be "ranked" right around the Top 10 in next year's preseason polls, not that that should mean anything, though.
Beating South Carolina will only add to the buzz and excitement of 2013 surrounding the Ann Arbor area all offseason.