La Liga Midseason Report Card: A Look at the Events in Spain so Far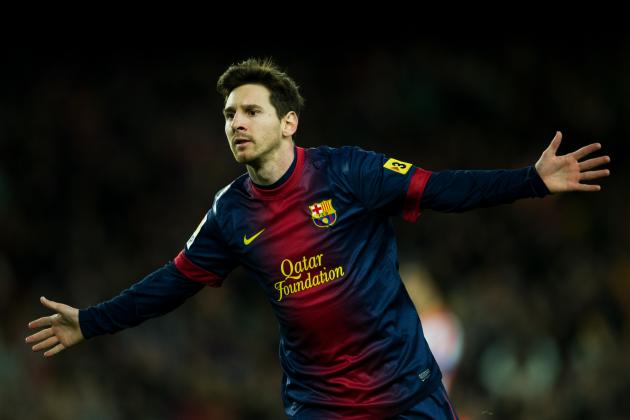 Jasper Juinen/Getty Images

It's the halfway point in the season and La Liga is done and dusted. At least that's the way it looks from the outside.
The title race may seem over between the battle of the titans, but it's been a long time since La Liga has been this exciting. Real Madrid may look on the wane when compared to league leaders Barcelona, but the Spanish capital is home to another majestic and free-flowing team.
But regardless of how good Atletico Madrid have been, this season in La Liga has thus far legitimised the claim that there is so much more for Spanish football to offer beyond just Barcelona and Real Madrid.
Begin Slideshow

»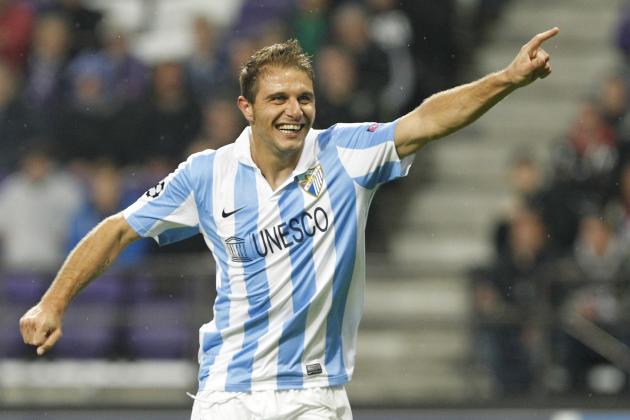 EuroFootball/Getty Images

Atletico Madrid have nipped over to the Bernabeu and stolen a few of Real Madrid's traits. A young, cunning manager, a dynamite of a forward and many truly spectacular moments in front of goal.
Not only are they second in La Liga, but they've done so in breathtaking fashion.
But it's not enough to take the cake this time around. Even a Lionel Messi-led Barcelona—who remain undefeated in league competition—isn't enough to take the shine and spotlight off Malaga.
And what can you say about Manuel Pellegrini? One of the most likeable managers in Spain; his Villarreal became the darlings of La Liga and everyone's second favourite team.
Is there anything more astonishing in European football than what Pellegrini is doing on the Costa del Sol?
This Malaga team is a smaller squad than last year, yet the manager has arguably made them into a better side. There's competition right through La Liga, and those who possess such quality are not afraid to dazzle onlookers on the European stage.
Not only has Pellegrini guided this team to the top four up until this point, he's also had a wonderful impact on the younger stars in the team. And let's not forget the fact they've stormed through the Champions League group stage without tasting defeat.
Isco will be spoken about for many years as the leading light of the next wave of Spanish football.
The 20-year-old is so good you could cry, and it will take a lot for me to retract that. But what about Ignacio Camacho? Put aside Javi Martinez for a moment, Camacho is as good as anyone to challenge Sergio Busquets for the deep-lying role in Spain's midfield.
Francisco Portillo is another, a youngster who took to the backseat for much of last season but has grabbed his chance with both hands when numbers became stretched this year.
Pellegrini's side are not just the most impressive and endearing side in Spain, they're the most joyous to follow in all of European football.
Their financial situation should have sent them tumbling down the league table and into the abyss, but Pellegrini is too wily for that; the former Real Madrid manager is simply too good.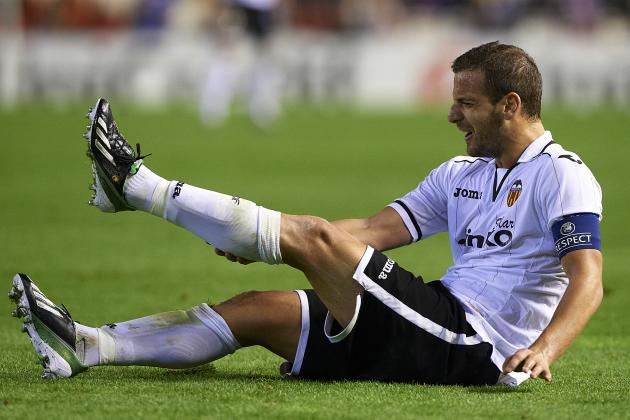 Manuel Queimadelos Alonso/Getty Images

Previously winning back-to-back Uefa Cups, two Copa del Reys, and being one of the most enviable squads in Spanish football, Sevilla have fallen some way. And that's not to say they're particularly terrible now, it's just a testament to how good they once were.
Sevilla have a fabulous starting XI and players good enough to come in to make the squad competitive. Their current manager, Michel, was a star at Real Madrid and is more than good enough to guide them to a better standing than their current position.
But it's hard not to be critical of Sevilla.
Their high points in the league so far have been the wins over Real Madrid and Real Betis; one being another statement that teams can compete with the big boys, while the other was a massive boost and should have been the launch pad for a good run of form.
But that Seville derby has done so much good for Betis, while Sevilla struggle to take themselves up among those fighting for European places.
Up until this point, Sevilla have been a big disappointment, but not the biggest.
Valencia or Athletic Bilbao?
Valencia should be doing more. Valencia should never have appointed Mauricio Pellegrino as their manager. Valencia should be cursing their decision to let Unai Emery go—a man who took them to three third-place finishes in the league, effectively winning the "other league" in Spain.
Valencia are in ninth place and only have one win away from home all season. They're even behind Real Sociedad, a team who have been shocking on the road for the whole of 2012.
Coincidently, it was also Sociedad who inflicted Los Che's most damaging defeat of the season, a 5-2 thrashing at the Mestalla at the start of December.
They've had injuries to their two most important midfielders, of course. But even with Ever Banega and Sergio Canales out for the majority of the season, they should have done more.
Athletic Bilbao are nothing without Javi Martinez and Fernando Llorente. Well not really. But maybe this season is just the hammering home of the idea that Marcelo Bielsa really is loopy.
Like Villarreal in the past, Athletic Bilbao became everyone's second favourite team last season—that's Europe-wide.
Maybe the squad are just exhausted; the departure of Martinez and contractual situation with Llorente doesn't help. The team and the coach are no longer seeing eye-to-eye; that much appears certain.
But what a way to fall, from two cup finals and the hearts of so many across Europe.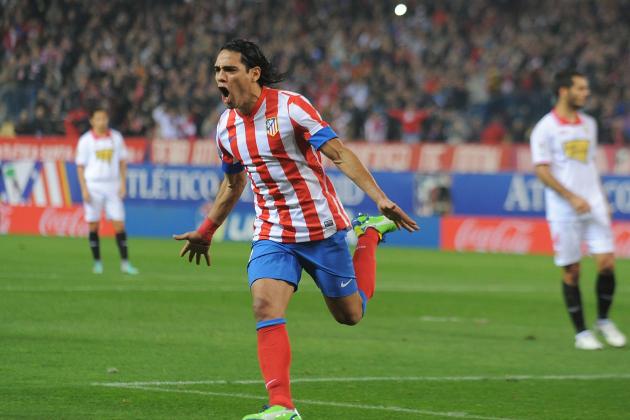 Denis Doyle/Getty Images

I put forward the thought earlier in the season that Real Betis would fall away and fail to remain in a Europa League place come May. But regardless if that turns out to be the case, Pepe Mel is doing a fantastic job and the team have an excellent spine with which to maintain their good form.
Benat looks almost certain to be off in the summer, but his last great contribution to the club can be to help them achieve European football for next season. There's no doubting that the Europa League will be a pleasant arena to showcase Ruben Castro's fantastic striking abilities.
Maybe they should go into the category of "biggest surprises," but Real Betis have nevertheless had a very good season thus far.
The drama surrounding Real Madrid is certainly worthy of a day-long debate, but there's no doubt that some action needs to be taken to steady the ship and get everyone on the same page for the remainder of the season.
La Decima remains the priority, but if situations like the Iker Casillas "decision" at Malaga continue to crop up throughout the season, the club may need to take drastic action with the man in the dugout.
Arsenal have done it, so have Juventus. Everyone should have been cheering on Lionel Messi to surpass Gerd Muller's 86 goals in a calendar year, putting aside rivalries and willing a once in a lifetime achievement to take place.
That's another record broken for Lionel Messi, but can he and Barcelona take another one in the new year? Going a season unbeaten would surely cement Barcelona as the greatest, having the best player in the best team—a new group of invincibles.
If not, then why not something equally outstanding from Atletico Madrid? Are they good enough to win La Liga? They are and they can, and they've taken a number of very good teams to the cleaners already this season. But a big talking point for title glory is that they might not need to beat Barcelona or Real Madrid.
But even a second-place finish would be a fantastic achievement for both Diego Simeone's team and La Liga.
You can take Real Madrid out of the equation, but you can't sell La Liga as pointless and boring for the remainder of the season.