Boston Bruins Farm Report: The Deceptive Stats of Providence's Penalty Kill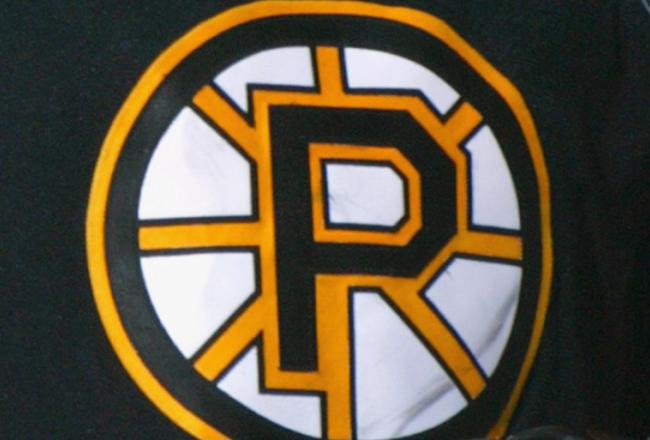 Mike Stobe/Getty Images
The Providence Bruins claimed their first regulation victory in four tries this past Saturday, surmounting an initial 1-0 deficit to nick the Connecticut Whale, 3-1. Perhaps not so coincidentally, it was also the first time in four outings that the P-Bruins held the opposing power play scoreless.
Just as they had done eight nights prior in a 6-3 lashing of the Springfield Falcons, the Bruins killed all five of their shorthanded segments in Saturday's engagement at the XL Center.
In between, they had topped the Albany Devils in a shootout, 2-1, but not before the Devils converted a power play to draw a 1-1 regulation knot and ensure themselves a point. They had sputtered before the St. John's IceCaps, 4-0, with the first two insurance goals coming via the man-advantage.
Then, one night before venturing to Hartford, they spilled a tough, 5-4 decision to Worcester. Although even-strength effectiveness was the topmost decider as Jonathan Matsumoto potted the last-minute clincher on his team's third five-on-five strike, Providence had also let the Sharks draw a 4-4 knot on a power play.
With that table-turning equalizer via John McCarthy as well as Matsumoto's icebreaker ages prior at 4:39 of the second period, it was just more of the same. In five out of 12 scheduled encounters this season, the P-Bruins have yet to make it through a single bout against Worcester without authorizing at least one power-play conversion.
Overall, Providence ranks 28th in AHL penalty killing with 80 percent success, its adversaries having tallied a cumulative 26 conversions on 130 man-advantages. In the midst of collecting four wins and nine points at the Bruins' expense, the Sharks have converted eight out of 27 chances.
Worcester has scored 18 power-play goals in 22 bouts with all other opponents.
On three occasions, had they escaped one more shorthanded sequence unscathed, the P-Bruins would have effectively spared themselves overtime and a shootout and put the Sharks away in regulation. Instead, they have won one shootout, lost another two and dropped a pair of one-goal regulation upshots.
Meanwhile, another divisional cohabitant, the aforementioned IceCaps, claimed five points in a recently finished season series, thanks in no small part to six conversions in 21 man-advantages.
It is a decidedly different story in other matchups. For instance, the Manchester Monarchs, with 17.4 percent connectivity, rank only two slots behind Worcester (18.3 percent) on the AHL power-play chart. Yet they have converted merely twice on 24 chances in five bouts with the Bruins so far.
Providence is 70-for-82 on the penalty kill for 85.4 percent success against teams other than St. John's and Worcester. If they killed at that rate full-time, they would be ninth in the league in that category, sandwiched by Springfield and Adirondack.
Furthermore, the Bruins are 15-10-2 overall, but 12-6-0 against the seven teams they have faced other than St. John's or Worcester.
Trouble is, the Sharks and Caps have comprised exactly one-third of their schedule so far and, by season's end, will constitute a combined 16 installments on their 76-game slate.
That has not been a detriment so far, seeing as Providence is ahead of both teams on the Atlantic Division leaderboard. However, the Sharks trail the Bruins by a single point and each team will have two more games before they cross paths again this Saturday at the DCU Center.
In addition, if you look at the conference standings and base playoff projections on winning percentage (since not everyone has had the same number of games yet), the Bruins would be in third place by virtue of the best Atlantic Division record.
The sixth-seeded team they would be facing in the first round if the Calder Cup playoffs commenced this week? That's right: Worcester.
Naturally, the deeper everyone goes into the season, the more the standings take solid shape. Just the same, the longer it takes for Providence to alter the outlook in a season series, the harder that task becomes.
Saturday's final horn in Worcester will signal the halfway mark of the Bruins-Sharks card in the 2012-13 regular season. By then, Providence could be anywhere between seven points ahead and five points behind in the standings.
The Bruins must waste no time cracking the code of the Sharks power play and flaunting their truer penalty-killing colors as the season and season series intensify.
They are already top 10 material in the penalty killing department against teams not named the IceCaps or Sharks. To better ensure their status as postseason contenders, they must learn to be top 10 material against everybody.
No exceptions, especially not with their most frequent adversaries.
This article is
What is the duplicate article?
Why is this article offensive?
Where is this article plagiarized from?
Why is this article poorly edited?

Boston Bruins: Like this team?