Ohio State Football: 5 Reasons OSU Will Meet Outrageous Expectations in 2013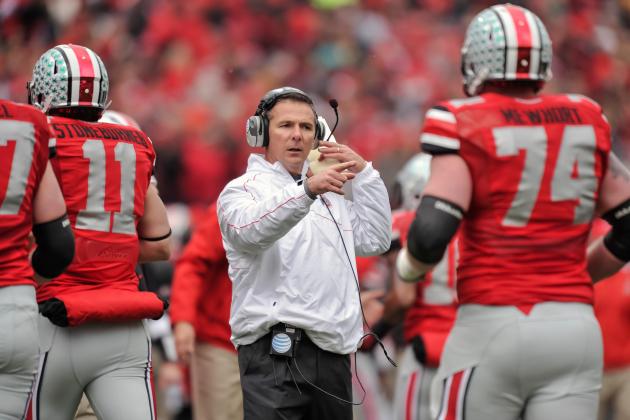 Jamie Sabau/Getty Images

Ohio State went 12-0 in 2012, and expectations are sky-high as a result heading into 2013.
With a veteran offense returning with a year of experience in Urban Meyer's offense under its belt, the Ohio State Buckeyes have all the tools to make another Big Ten run next season.
The Buckeyes are bowl eligible in 2013 and will be among the favorites to play for the national championship.
Here are five reasons why the Buckeyes have a chance to meet those big expectations next season.
Begin Slideshow

»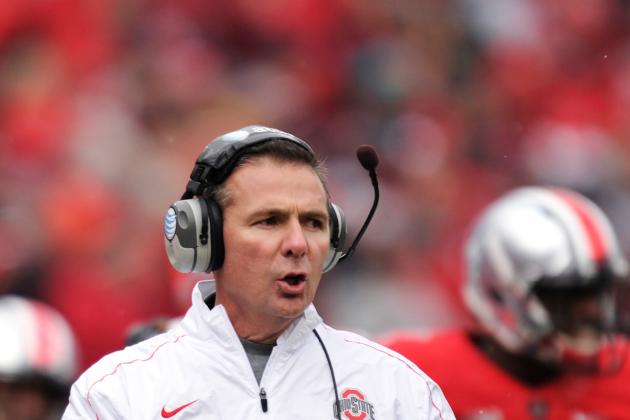 Jamie Sabau/Getty Images

What a difference the right coach makes. Urban Meyer had a great first year at Ohio State with a perfect season and helped turned an OSU offense which was anemic in 2011 into a more potent attack.
The Buckeyes are much more familiar with Meyer's system, which means he will have a chance to fine-tune things and make new additions based on what he saw from his players.
He is among the best coaches in college football and showed why in 2012 by leading his team to big wins in tight games all throughout the year, including OSU's OT win over Purdue.
With something to play for, Meyer should have his team ready to make a run at a BCS bowl at minimum.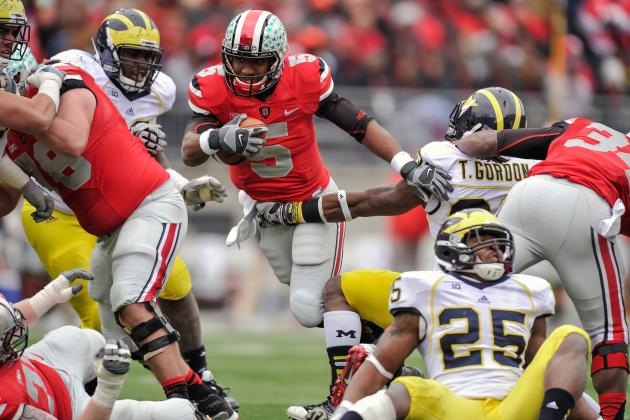 Jamie Sabau/Getty Images

Braxton Miller announced himself to the college world in 2012 and was the main reason OSU's offense put up the numbers that it did.
Miller finished No. 5 in the Heisman Trophy vote and struggled to finish the season, but another year with a veteran offense should only make him better.
He's been at it right away due to OSU's bowl ban, working with famed QB coach George Whitfield to try to improve his game by focusing on improving mechanics and throwing on the run. Those issues plagued Miller late in the season, where OSU fell to No. 105 in passing.
If he can continue to improve, there's no doubt the Buckeyes have a great chance to succeed next season.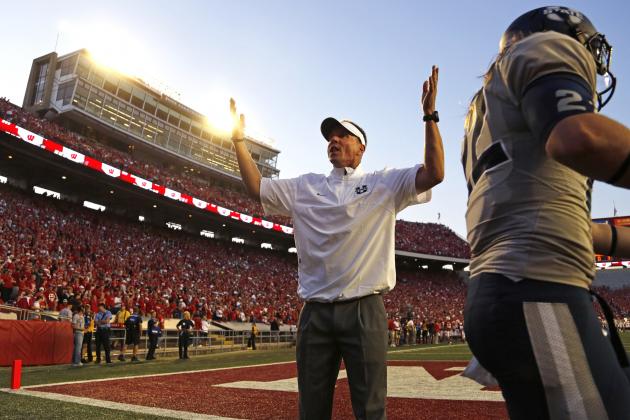 Tom Lynn/Getty Images

New Wisconsin coach Gary Andersen, pictured, may bring the toughest challenge the Buckeyes have in a home game this season. And outside of Michigan, none of the Buckeyes' road tests outside of Cal and new coach Sonny Dykes appear daunting.
The Big Ten is not a very deep conference, and OSU switched out Nebraska and Michigan State in cross-division games for Northwestern and Iowa.
The Wildcats should give the Buckeyes a good challenge, but Iowa was a major disappointment last season, going 4-8.
OSU's weak schedule may hurt it in the eyes of the BCS computers, but to try to make the national championship game, the easiest path is to go undefeated. It's hard to do two straight years, but this schedule makes it very possible.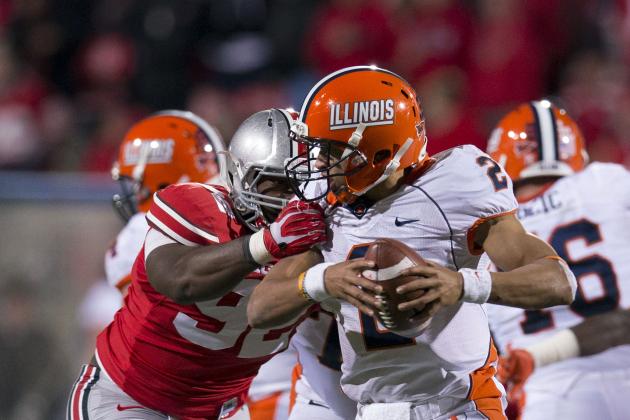 Greg Bartram-USA TODAY Sports
DT Adolphus Washington playing against Illinois.
Ohio State had one of the top-five recruiting classes in college football last season. Several of those players saw heavy action, including DT Adolphus Washington, who appears to be a stud in the making.
Some of those freshmen last year will play more prominent roles, namely Washington and DE Noah Spence, to carry the banner and keep things rolling.
The Buckeyes also have another talented recruiting class coming in featuring offensive blue-chippers Ezekiel Elliott and Jalin Marshall. Some of those offensive players have a chance to step in right away and play from the beginning.
If those young players can step up and make plays, they can help spark more momentum for the team going forward.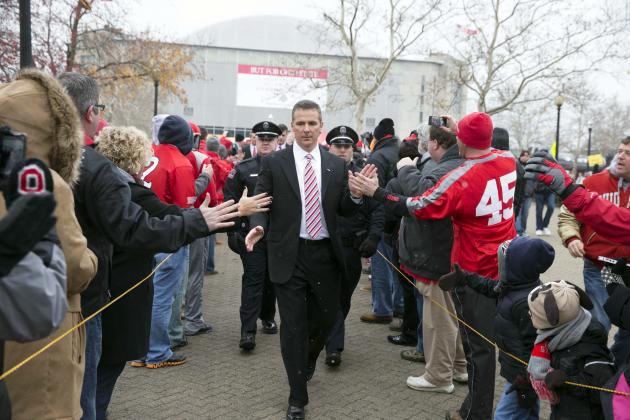 Greg Bartram-USA TODAY Sports

Having a season end as suddenly as last year's 12-0 season did leaves a bitter taste in the mouth.
The Buckeyes were perfect, yet could not do anything more with it. Meyer did as much as he could to whet his players' appetites with disrespect, and 12-0 with a bowl ban can add to it going into 2013.
OSU may not have been a pretty 12-0, but we'll never know how they stack up against the better teams from 2012.
Meyer is an excellent motivator and will try to remind his players next season that they now have a chance to prove something to the country.
Follow me on Twitter @bielik_tim for the latest college football news and updates.