WWE Storylines for 2013: 5 Plots That Won't Waste The Rock, CM Punk and More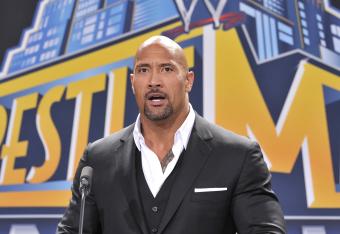 Michael N. Todaro/Getty Images
January is an exciting time in WWE. The Royal Rumble is approaching, the road to Wrestlemania is a few months away and Elimination Chamber is sandwiched in between.
The WWE creative team will have license to write storylines for The Rock, CM Punk, Brock Lesnar, the Undertaker, John Cena, Ryback and more. From an economic standpoint, January to April is vital for any annual revenue spike that WWE hopes to see in the coming year.
So how can WWE freshen up storylines and create a memorable start to the year? That's easy, follow these five ideas:
1. What is the best way to use The Rock?
The main event of the Royal Rumble is going to be CM Punk versus The Rock. Logic would say that Rock wins the championship and then drops it to John Cena at Wrestlemania. But the truth is, I don't think fans are all that interested in Rock/Cena II.
I would shock the wrestling world and allow CM Punk to defeat The Rock at Royal Rumble with the assistance of a returning "Paul Heyman guy," Brock Lesnar. This will setup a Punk/Rock rematch at Wrestlemania, in which Rock can win the title on the grandest stage, defeating what would then be a 400-plus day champion in CM Punk.
If the Rock can wrestle at Elimination Chamber, fans can get treated to a Rock vs. Lesnar match.
On the Monday Night Raw after Wrestlemania, I would allow Dolph Ziggler to cash in his Money in the Bank briefcase and steal the title from the Rock. This would be considered a great "passing of the torch" moment and allow The Rock to leave WWE TV and return to Hollywood.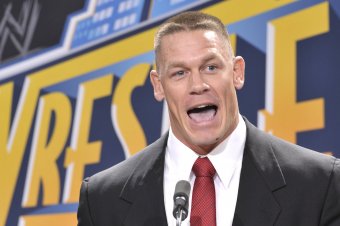 Michael N. Todaro/Getty Images
2. Who challenges the Undertaker's streak?
My choice to challenge "the streak" is John Cena. The Undertaker may not have many Wrestlemania matches left, and this pairing is not one that should be put off.
In terms of a storyline between the two, I would like Cena to be the aggressor. He can announce that he recognizes how rough of a year it was for him. First, he lost to The Rock at Wrestlemania 28. Then, he unsuccessfully challenged CM Punk for the championship. He lost his opportunity to cash in a Money in the Bank briefcase and then lost at both the Royal Rumble and Elimination Chamber.
He wants to end his year by doing something no one has ever done: ending the Undertaker's Wrestlemania streak.
3. What to do with Brock Lesnar?
I want to see the ultimate heavyweight battle between Brock Lesnar and Ryback. Monster versus Monster. To add high stakes to the match, I would include Paul Heyman and Vince McMahon.
Neither Lesnar or Ryback are great on the microphone so the addition of Heyman and McMahon can guarantee a good story is told. I would craft a storyline in which Vince McMahon is furious with Paul Heyman for allowing Lesnar to ruin The Rock's return to WWE at the Royal Rumble.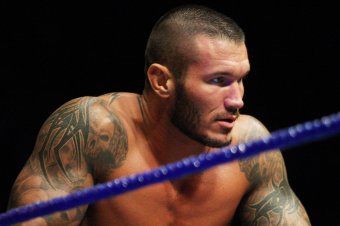 Gallo Images/Getty Images
Lesnar and Heyman will continue to antagonize McMahon, leading to a Wrestlemania challenge. McMahon will be represented by Ryback. This is a great way to keep Ryback relevant and in a main-event caliber match.
4. Introduce The Shield to Triple-H, Randy Orton and Mick Foley
I like The Shield. The trio of Dean Ambrose, Roman Reigns and Seth Rollins has a lot of potential that I hope is not wasted in the coming months. I would have Triple-H return to Monday Night Raw in order to petition McMahon to allow him to challenge Lesnar at Wrestlemania. Before Vince gives HHH his answer, he gets attacked by The Shield and taken to the back.
The next week, HHH challenges Ambrose, Reigns and Rollins to a match and says he will find two partners. Over the next few weeks, HHH selects Mick Foley and Randy Orton. Towards the end of their match at Wrestlemania, Randy Orton turns on HHH and Mick Foley and reveals himself to be the leader of the Shield. This launches a much-needed heel turn for Randy Orton and elevates the stable to main-event status.
5. If all of the above happens, who wins the Royal Rumble and challenges for the Heavyweight Championship?
The above matches and storylines are all high-level "A" matches at Wrestlemania. By doing this, I think WWE opens the door to letting a younger, up-and-coming talent win the Royal Rumble and challenge for the heavyweight title.
I would have Wade Barrett or Antonio Cesaro win the Royal Rumble and challenge Big Show at Wrestlemania. I would also possibly include Sheamus and make this a Fatal 4-Way Match for the championship.
My Top Wrestlemania Matches
1. Rock vs. CM Punk for the World Title
2. John Cena vs. Undertaker (Streak on the line)
3. Ryback (w/Vince McMahon) vs. Brock Lesnar (w/Paul Heyman) for control of WWE
4. HHH, Mick Foley and Randy Orton vs. The Shield (Dean Ambrose, Seth Rollins and Roman Reigns)
5. Big Show vs. Antonio Cesaro vs. Wade Barrett vs. Sheamus (Fatal 4-Way for the World Title)
For my money, that's a Wrestlemania I would be proud to order on PPV.
This article is
What is the duplicate article?
Why is this article offensive?
Where is this article plagiarized from?
Why is this article poorly edited?