Kansas City Chiefs: Winners and Losers of Week 16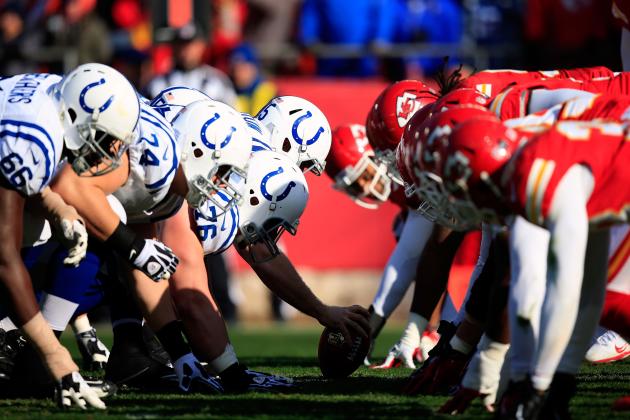 Jamie Squire/Getty Images

If all you wanted for Christmas was for the Kansas City Chiefs to quit turning the ball over, then you just got coal in your stocking. The Chiefs had 500 yards of total offense and held the Indianapolis Colts offense to only 288 yards. They lost 20-13.
It was not all doom and gloom for the Chiefs, though. A team does not rush for 350 yards in a game without some players coming out a winner. Unfortunately, there were quite a few players who played poorly today as well. With that in mind, the first winner of today's game was…
Begin Slideshow

»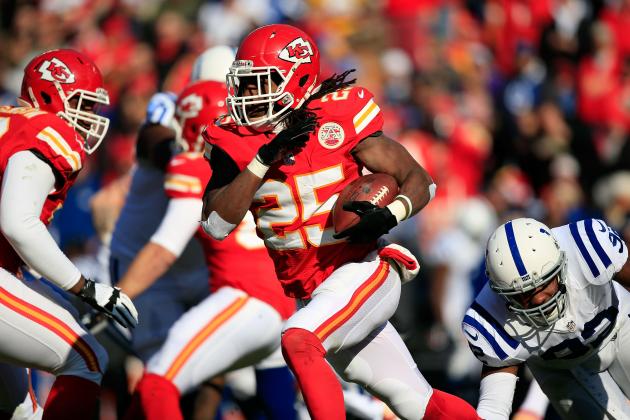 Jamie Squire/Getty Images

Sure, he had a costly fumble today, but Charles was nothing short of amazing today. The Chiefs running back had 226 yards on 22 carries today. That's an average of 10.3 yards per carry! His 86-yard touchdown run to begin the second half breathed new life into Kansas City. It seemed every time you would blink, Charles was weaving his way through the Colts secondary.
Today, Jamaal Charles showed why he is one of the top offensive players in the NFL.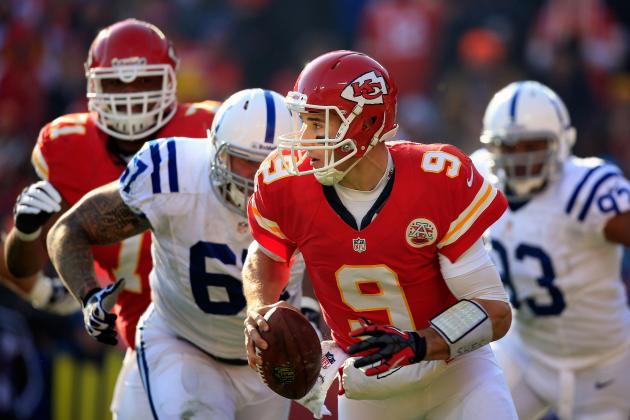 Jamie Squire/Getty Images

It is very hard to offset 350 yards of rushing offense, but the Chiefs passing attack did that today. Quinn was only 10-for-22 passing and threw two costly interceptions. Granted, the interceptions were somewhat due to bad luck and bad pass protection. Quinn tried to dirt a dump-off pass to Dexter McCluster as he was being hit for his first interception. Unfortunately, he found Colts defensive back Darius Butler instead, and the result was a pick-six.
The second interception was a fade pass to Jon Baldwin in the end zone. It was not a perfect pass by any means, but Baldwin gave a poor effort in allowing himself to be pushed to the outside. He even failed to try and come back to the ball and prevent the interception. It was the kind of catch that Dwayne Bowe makes.
Quinn also struggled with his deep accuracy. He seemed to have no clue where the ball was going out of his hand. He would overthrow receiver by 15 yards on one play, then lay it in perfectly for a 28-yard strike to Jamar Newsome. Quinn has shown glimpses, but his time as an NFL starting quarterback appears to be coming to an end.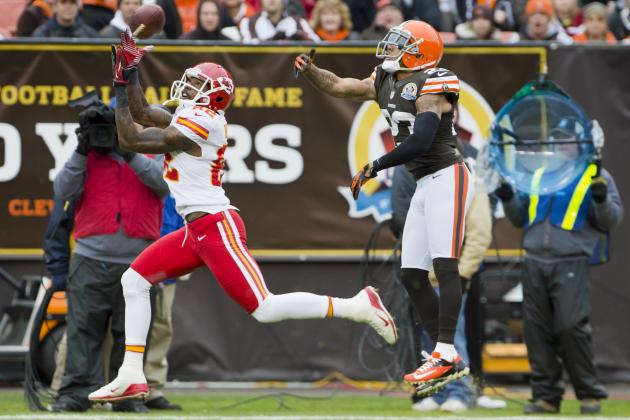 Jason Miller/Getty Images

Games like this show why the Chiefs must re-sign Dwayne Bowe. The passing offense simply cannot function without him. The Chiefs do not have the luxury of spending a draft pick on someone to replace him and acquiring another receiver to play opposite of him—yes, No. 2 receiver is a need as well.
It should also be noted that despite ending the season on IR, Dwayne Bowe will comfortably finish the season as Kansas City's leading receiver.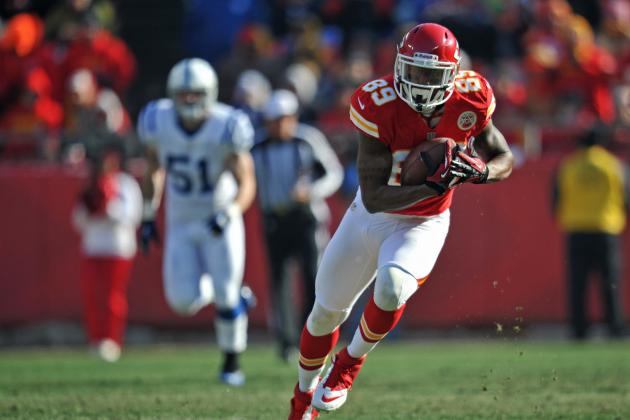 Peter Aiken/Getty Images

I am issuing Jon Baldwin what Larry Fitzgerald termed a DWI., because he doesn't want it. He runs terrible routes and just shows a lack of interest at times. Sure, he has shown flashes, such as when he reeled off a 57-yard gain on a short pass, but he is not living up to his draft status. He also deserves credit for getting down field on Jamaal Charles' touchdown run, but his lack of effort on Quinn's second interception is inexcusable.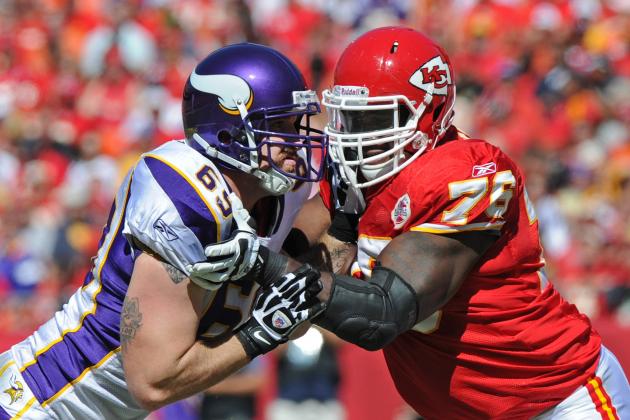 Peter Aiken/Getty Images

The Chiefs offensive line and fullback Patrick DiMarco—why was he on the practice squad again—came out and hit Indianapolis in the mouth today. They gave Jamaal Charles and Peyton Hillis ample running lanes, and there was always a place to cut back if the initial hole was not there. They deserve a pat on the back for their effort.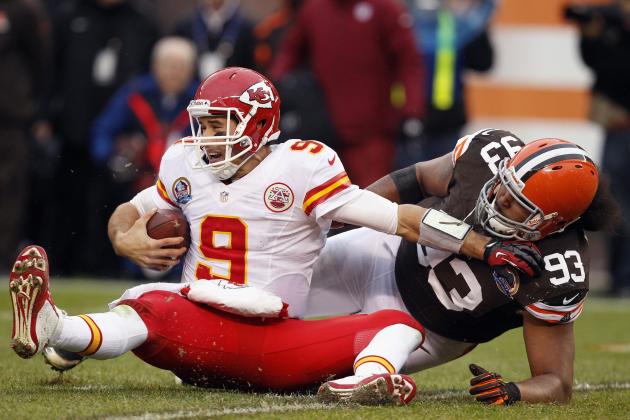 Matt Sullivan/Getty Images

The Kansas City offensive line did not do a great job of protecting Brady Quinn today. Quinn found himself on the ground after most every play during today's game. The Donald (Stephenson) was constantly being flagged—a holding call, illegal hands to the face—and only added fuel to the fire of the why did we not draft Russell Wilson crowd? The offensive line features two rookies in Jeff Allen and Donald Stephenson, so days like this will happen.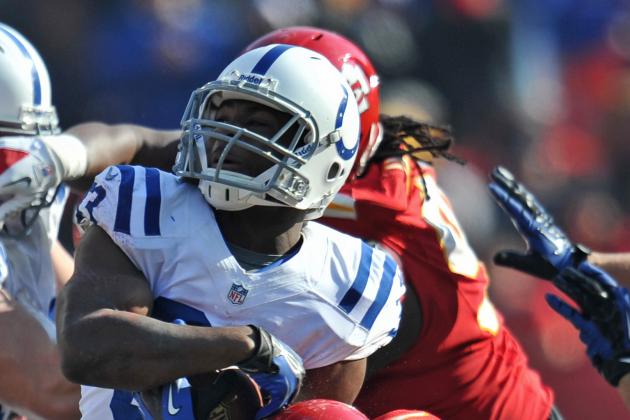 Peter Aiken/Getty Images

So where has this guy been all year? Maybe Eric Berry is just now getting healthy, but his performance today has to inspire quite a bit of optimism. Berry was blowing plays up at the line, and more importantly, had two very nice passes defended today. On one play, he ran step for step with Reggie Wayne before breaking up a perfectly-thrown ball.
Even during his standout rookie year, Berry struggled in coverage. It's been a tough year for Berry, but it is very encouraging to see him end it strong.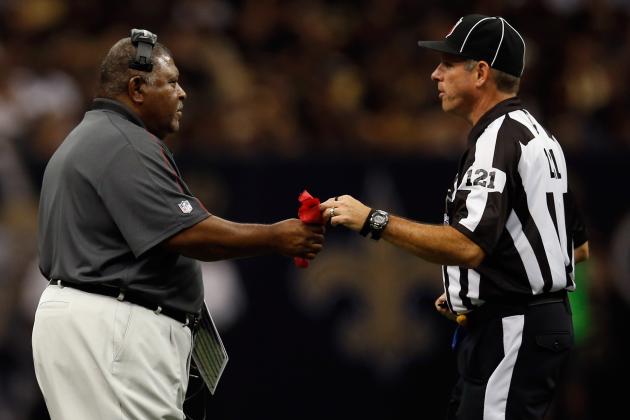 Chris Graythen/Getty Images

When did it become breaking news that hard hits can hurt people in football? This topic deserves way more time, but I'm sick of the league's overprotective measures to ensure they don't get sued….I mean, ensure player safety. The fact is that football is a contact sport, and big, fast guys running into one another at high speeds will cause injuries. It is only going to get worse a players get bigger and faster. The fact is that football players know the risk of playing and choose to do so anyway. And they are well-compensated for doing so. The NFL needs to embrace the fact that these are the 21st-century gladiators.
How does this tie in with today's game? First off, the announcer, Steve Tasker, declared the need to end kickoffs in the NFL. Then Derrick, Johnson was flagged for a good clean hit on Andrew Luck. Johnson came in with his head out to the side and shoulder slightly above Luck's waist and decleated him. He did not lead with his head, nor did he aim for the head. Still a flag was thrown, and extended the drive.
This is getting ridiculous, and the league needs to stop handcuffing defensive players from hitting. You can not expect a defensive player to be able to hit a moving target with perfect precision each time.
Signed,
-All of us who grew up playing NFL Blitz and watching Jacked Up on ESPN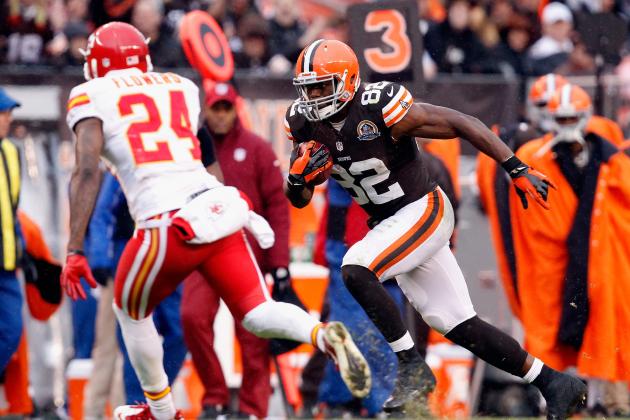 Matt Sullivan/Getty Images

This spot very well could have been given to Peyton Hillis, who ran the ball great today. Brandon Flowers had a monster game and played with a nasty streak to be admired. It seemed that the Colts thought he could not tackle and kept running and throwing short routes his way.
In response to this, Flowers lowered the boom on a few Indy players and was his usual stellar self in coverage. Flowers and the Chiefs secondary flummoxed Luck and showed why many think this defense has a tremendous future.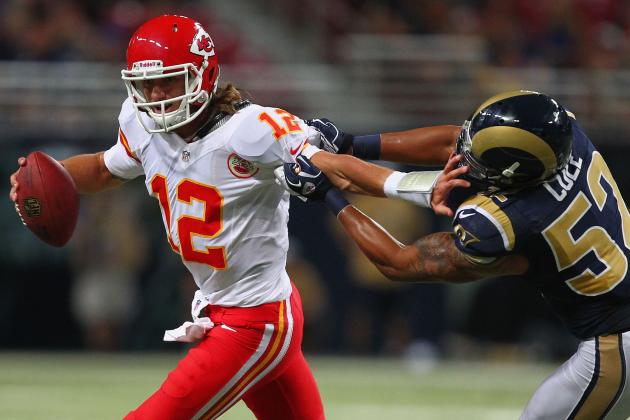 Dilip Vishwanat/Getty Images

How bad must Stanzi be to not even be active for today's game? He looked frazzled and incompetent during preseason and must have shown little improvement since then. The team is now 2-13, and Stanzi has yet to take a snap. This is with the struggles of Cassel and Quinn at quarterback.
With Crennel and Pioli likely gone after this year, Stanzi may see his time coming to an end as well. It could not hurt to see him play next week, but I doubt we will see it happen.