Breaking Down Where Adrian Peterson Stands in Race for Major Rushing Milestones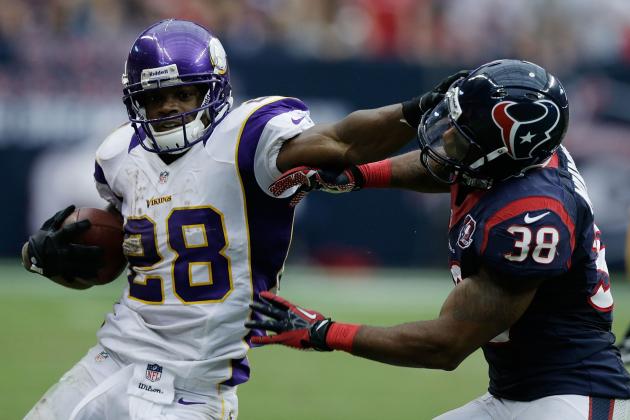 Scott Halleran/Getty Images

Calvin Johnson got the record-breaking buzz started in Week 16 and everyone waited to see what Adrian Peterson would do with history staring him in the face.
Unfortunately, the Houston Texans were obstructing history's view. They limited the Minnesota Vikings running back to "just" 86 yards on 25 carries.
While the sledding may have been tough, the Vikings did pull off a solid win and kept their playoff hopes alive.
And it appears there were extenuating circumstances.
Adrian Peterson was having abdominal soreness. Contributed to decision to sit him on final series. #Vikings

— Tom Pelissero (@TomPelissero) December 23, 2012
With one week left in the 2012 regular season, let's see where Peterson sits in terms of records and his likelihood of achieving greatness.
Begin Slideshow

»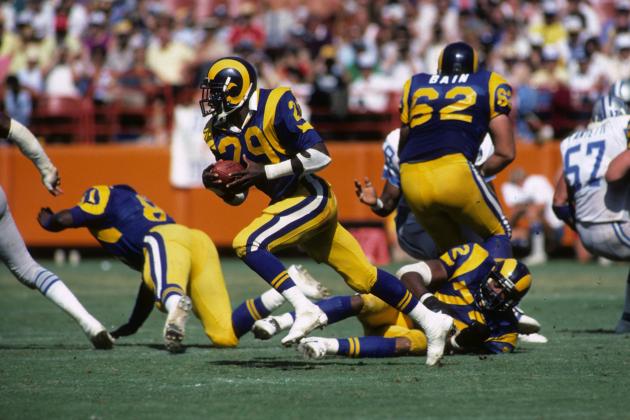 George Rose/Getty Images

Adrian Peterson entered the Minnesota Vikings Week 16 contest against the Houston Texans with 1,812 yards, leaving him 293 short of Eric Dickerson's single-season mark (2,105).
After his not-quite-Adrian-Peterson performance, his shot at taking over the top spot seems remote. He will need 207 yards next week to equal Dickerson's record.
The Vikings take on the Green Bay Packers in Week 17 with hopes of clinching a playoff spot. The Packers average rushing defense has played quite well over the past month, meaning this will be an upward battle.
Likelihood: Slim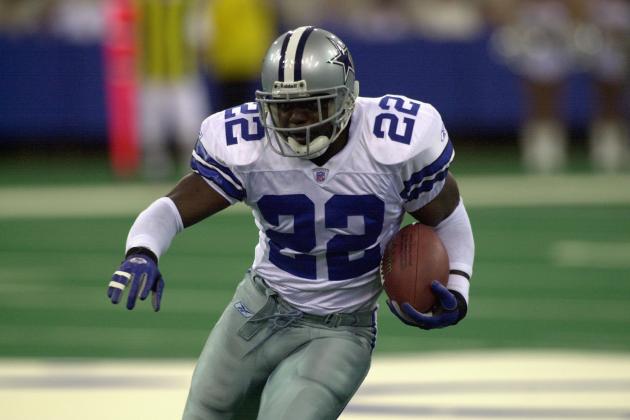 Jonathan Daniel/Getty Images

The holiest of holies when it comes to running backs is Emmitt Smith's career rushing yards record. He amassed 18,356 yards over his 15 years in the league.
Peterson currently has 8,650 yards with one game left in his sixth season, which would give him just under 1,500 yards per year. If Peterson were to continue to attain such a high average, he would need 13 total seasons to break Smith's record.
That's a lofty goal and it's too early to answer the question with any certainty. However, Peterson has suffered his share of injuries and we live in an era where players are much more mindful of their long-term health.
Likelihood: Remote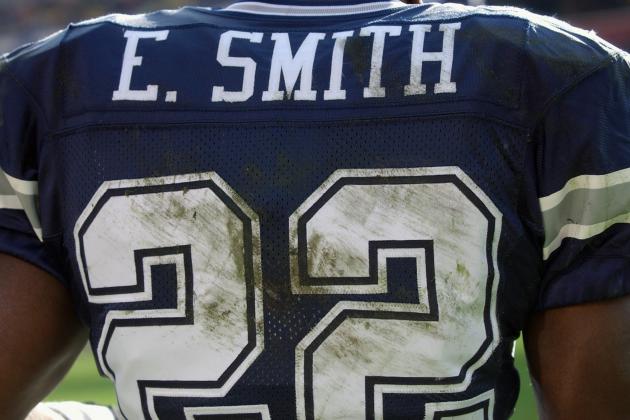 Doug Pensinger/Getty Images

If it weren't for the 2011 season, you'd have to give Adrian Peterson a great chance of breaking Emmitt Smith's mark of 11 consecutive 1,000-yard seasons. But injuries limited him to just 12 games, which left Peterson 30 yards short of the mark.
Obviously, Peterson has started a new streak. Yet, it's unlikely that he will be able to keep it up until he is 36.
Likelihood: Impossible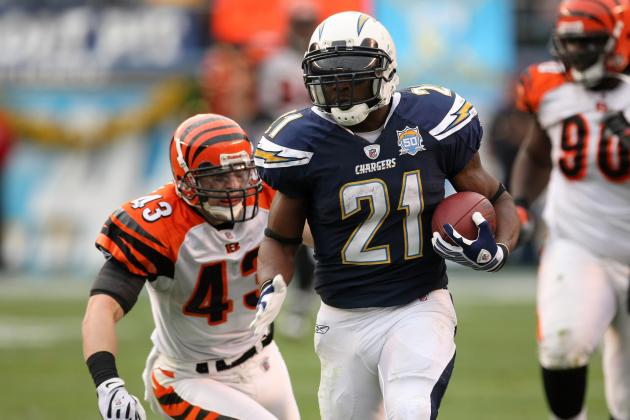 Stephen Dunn/Getty Images

LaDainian Tomlinson was a fantasy monster for a large chunk of this young millennium. And 2006 gave us a running back who was at the peak of his powers.
Tomlinson found his way into the end zone a record 28 times on the ground. Unfortunately for Peterson, all of his yards do not equal points. He has 11 this season and has never had more than 18 in one season.
Likelihood: Impossible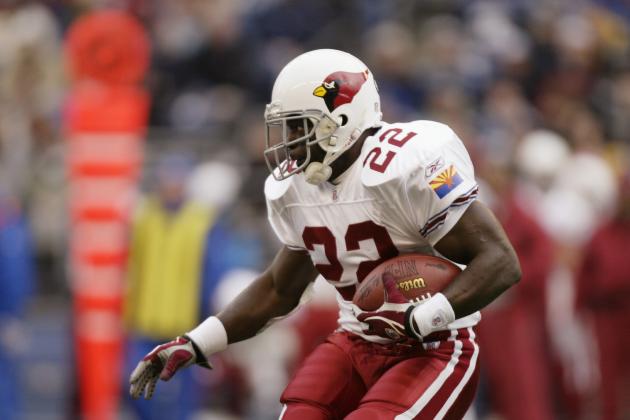 Otto Greule Jr/Getty Images

We just determined that Adrian Peterson is probably not going to break the single-season rushing touchdowns record. However, he still has a shot at the career touchdowns mark.
He has 75 in his first six seasons. If he continued that mark, he'd have 150 at the 12-year mark, and Smith "only" had 164 during his career.
This is possible. Especially when one considers that Peterson has only had one solid touchdown season when he had 18. If he can average 15 per year, this mark will fall.
The only problem is Toby Gerhart vulturing touchdowns. Damn vultures.
Likelihood: Possible