4 Reasons a Tim Tebow Trade to Jaguars Makes Absolutely No Sense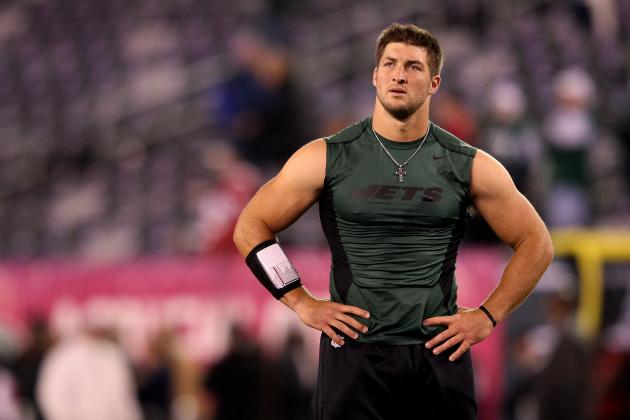 Alex Trautwig/Getty Images

There are clear and justified reasons that a Tim Tebow move to the Jacksonville Jaguars makes absolutely no sense.
With ESPN's Chris Mortensen breaking the news that Tebow joining the Jaguars is almost a certainty next season, it is interesting to analyze how he would fit into the often overlooked organization.
Yesterday, I detailed why the Jaguars must add Tebow, but today we are going to play devil's advocate and see why it makes no sense.
There are four arguments that stand out, starting with one of the NFL's best running backs...
Begin Slideshow

»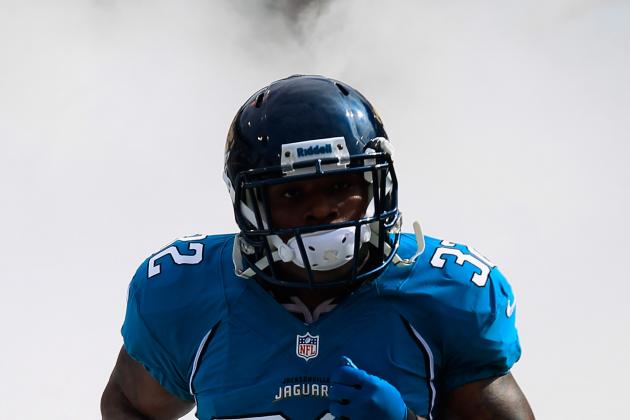 Chris Trotman/Getty Images

When Tim Tebow was running the show with the Denver Broncos all the praise heaped upon him revolved around the budding rushing attack he helped create.
Tebow and Willis McGahee led the league's No. 1 ranked ground game and consistently shoved the ball down opponents' proverbial throats. The problem is that Jacksonville does not need much help in that area.
Maurice Jones-Drew will be completely healthy next season and is undoubtedly one of the best running backs in all of football. He is perfectly capable of carrying the Jags running game all on his own, and adding Tebow would only put more defensive pressure in the backfield.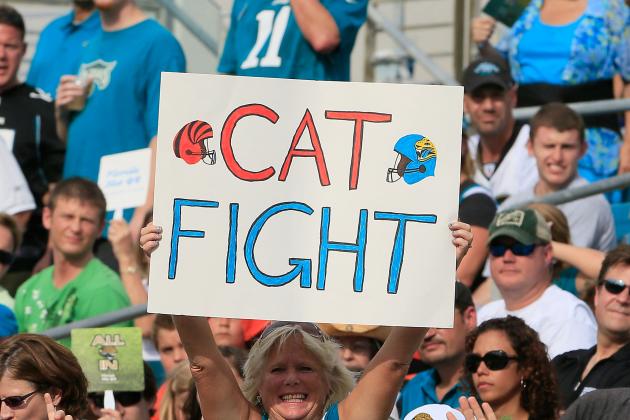 Sam Greenwood/Getty Images

There is a common misconception surrounding the Jacksonville Jaguars that they have a weak fanbase and EverBank Field is always half empty.
While it is true that tarps sometimes cover parts of the stadium, Jacksonville has had zero blackouts all season. In fact, tarps have had to be removed on occasion to account for fan demand.
Bringing in Tebow would undoubtedly generate more interest in the Jaguars nationwide, but this team is not in need of greater local support. Jaguars fans have been showing up to games all season, most of the country just hasn't noticed.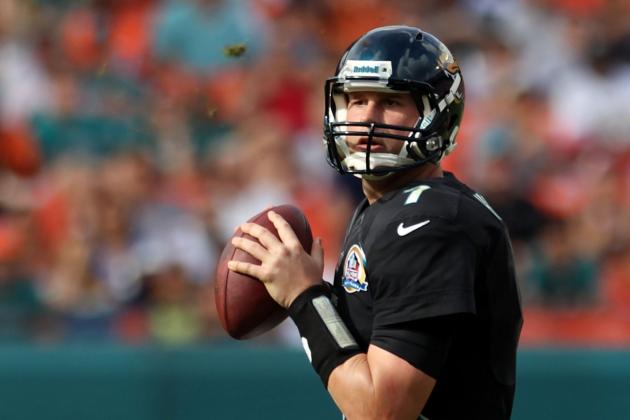 Marc Serota/Getty Images

Blaine Gabbert has clearly failed to develop into the franchise quarterback the Jaguars hoped they drafted.
He has only played for two years, but he has showcased nerves in the pocket, an inaccurate arm and no skill at throwing the deep ball. If it were just Gabbert on the depth chart then bringing in Tebow would make a ton of sense.
However, Chad Henne has looked pretty good in relief of Gabbert. The 27-year-old signal-caller has thrown for 1,438 yards, eight touchdowns and just five interceptions in seven starts this season.
He has taken hold of the offense and built up good chemistry with wide receiver Justin Blackmon. Bringing in Tebow could only harm the growing offense.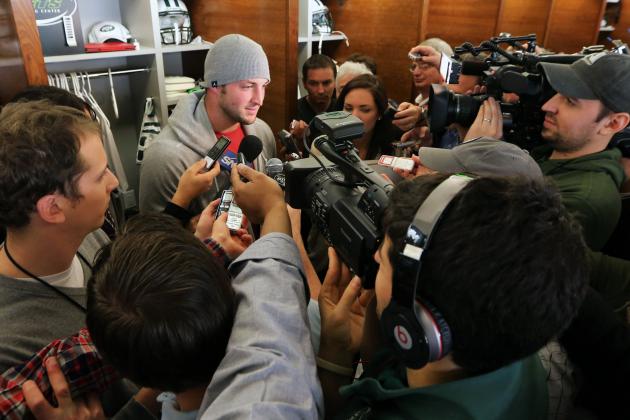 The Star-Ledger-USA TODAY Sports

When Tebow was signed by the New York Jets we all saw the media attention that he brought with him. There is a bona fide media circus that follows Tebow's every move.
A veteran team like the New England Patriots or Pittsburgh Steelers may be able to handle this increased scrutiny and pressure, but are the Jaguars ready for it?
This a young team highlighted by players like Justin Blackmon that have been best served away from the bright lights and tabloids. It is fair to argue that Jacksonville does not need any media attention at this point in time.
The Jaguars are a team building continuity, chemistry and consistency. Throwing Tebow and his media following into the mix could only disrupt that.