Even though it's hard to imagine that no NHL games will be played this year, hockey fans must prepare themselves for the possibility that the owners and players won't resolve the lockout in time to save the 2012-13 season.
Fortunately for people who still want to follow the sport without NHL games to attend, there will be plenty of hockey between now and June that will be exciting and fun to watch.
Let's look at four ways that fans can cope with the loss of another NHL season.
Follow the World Junior Championships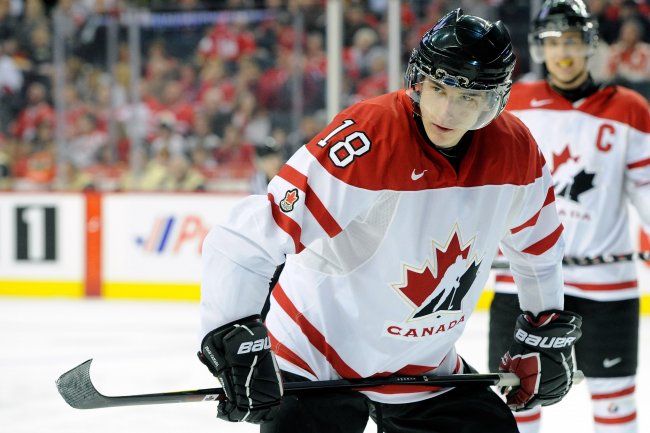 Richard Wolowicz/Getty Images
The World Junior Championships begin the day after Christmas, and there are so many reasons to check out this tournament.
Not only will a large number of the NHL's best prospects be competing for the gold medal, but a lot of the top players in the 2013 NHL draft class will also be featured in this tournament with the opportunity to improve their draft stock.
The WJC will only last for only 10 days, but if there's no NHL season in 2012-13, there won't be a better one-and-a-half-week period of hockey as good as the competition that will be seen in Russia from December 26 through January 5.
For fans in Canada, the WJC can be seen on TSN, and for people who want to watch these games in the United States, make sure that the NHL Network is included in your cable or satellite package.
Support Your Local College Hockey Team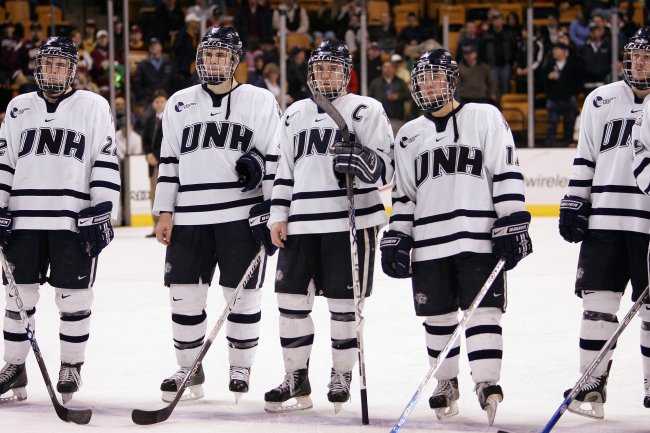 Elsa/Getty Images
Without an NHL team to watch, hockey fans should definitely buy tickets and attend local college hockey games.
The atmosphere at college games is outstanding.
There are no minor hockey leagues in the United States (AHL, ECHL, etc.) that will provide more exciting hockey than the NCAA.
Since many of the NHL's best players played in the NCAA at some point in their careers, you would be watching some of the stars of tomorrow by attending more college games during the lockout.
Here are some good college teams worth watching this season for fans in certain NHL markets:
NHL Market
College Teams Worth Watching
Notes
Boston Bruins fans
Boston College, New Hampshire, Boston University, Harvard, Dartmouth
With five ranked teams, including the No. 1-ranked BC Eagles and No. 2

UNH

Wildcats, the Hockey East conference will provide New England hockey fans with plenty of great games from now until April.
Minnesota Wild fans
Minnesota, Minnesota-Duluth, St. Cloud State, Minnesota State
With several ranked teams having impressive seasons, the "state of hockey" is the place to be for exciting college action.
New York Rangers fans
Union,

Quinnipiac

, Niagara, Yale, Colgate

Rangers fans throughout the state of New York and Connecticut have plenty of quality teams to watch and support during the college hockey season.
Columbus Blue Jackets fans
Miami (Ohio), Ohio State, Notre Dame
Blue Jackets fans can enjoy Ohio State and Miami (OH) games during the lockout and also travel to Indiana to watch No. 3 Notre Dame pursue its first NCAA title.
Detroit Red Wings fans
Ferris State, Michigan, Michigan State, Western Michigan
Red Wings fans are not only passionate about NHL hockey, many of them also love watching the great number of quality NCAA teams in Michigan. Western Michigan is having a great season thus far with a No. 8 ranking.
Colorado Avalanche fans
Denver, Colorado College
No. 14 Denver is one of several talented NCAA teams that Avalanche fans can support during the lockout.
Support a Youth Hockey League, Join a Men's League
If there's no NHL season, will you watch more college/minor league hockey?
Without NHL games this year, think about helping out a local youth hockey league as a coach or referee.
Not only would you be helping out young kids who are learning the game, it would also allow you to earn some great experience as a coach or referee in case you ever want to make a career out of either job.
Another great way to spend your time on weeknights with no NHL games to watch is to join a men's hockey league, where you can stay in shape and have fun with your friends.
Give Other Sports Some of Your Attention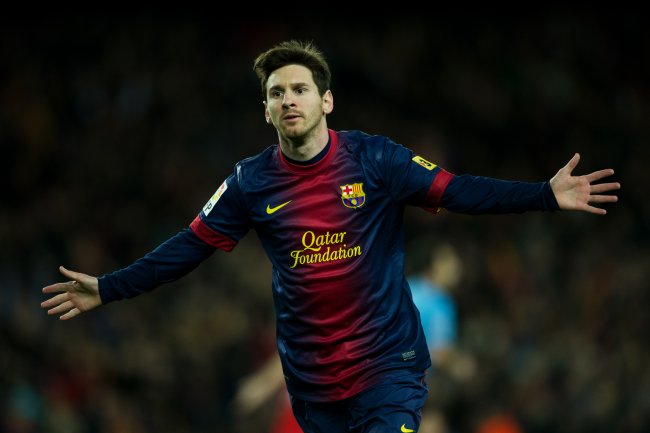 Jasper Juinen/Getty Images
If you are a big NHL fan, but you don't want to watch or go to AHL/NCAA games, then take some time during the lockout and watch some other sports that you normally wouldn't pay much attention to if there was NHL hockey available.
European soccer's popularity in the United States has risen considerably over the last few years, and other sports, such as tennis and golf, can be exciting to watch and play—especially in the spring and summer when the weather is nice.
If there's no NHL season this year, try to watch and learn new sports, especially the ones you may have played in school but haven't practiced much since.
Don't let the NHL ruin your sports fun over the next few months. Go out and discover some new sports that you can have fun playing and watching for years to come.