WWE: 10 Superstars Who Deserve a Title Run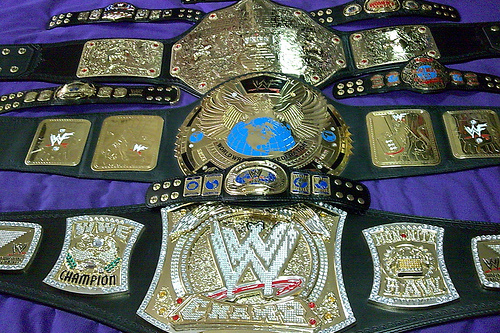 courtesy of wwe.com
As we come to the end of 2012, things are changing in WWE. CM Punk has been the WWE Champion for over a year now, and its likely that his reign is coming to an end soon.
The Big Show has been WWE's World Heavyweight Champion for a couple of months now, and Sheamus held the belt for about seven months before that. It's likely neither of them will be wearing gold soon, as Dolph Ziggler is waiting in the wings, and seems ready for a mega push in the coming year. Look for him to cash in that blue briefcase sometime very soon.
The secondary belts have been getting more run on TV lately, and should factor into more main event-type matches in 2013.
Even the Divas Division has a few intriguing story lines as we head into the new year.
If I were booking WWE, I'd strongly consider putting belts on the following 10 superstars. I think they could help the company move forward and break out of its ratings slump.
By no means am I saying these are the only people who will win belts. I'm not even predicting that these guys will. I'm only saying that if it were up to me, I'd put titles on them.
Begin Slideshow

»
courtesy of wwe.com
In the Divas Division, I'd put the belt on Natalya. Why? Because she's the best wrestler in the division.
Also, Natalya can play either babyface or heel, so she would be able to match up with anyone currently on the roster. She can make her opponents look good in the ring and has passable mic skills.
If WWE is going to have a Divas Division, they should make it as credible as possible by at least giving the belt to someone who has mat skills. Eve has improved, but still comes off as incredibly awkward at times.
Other possibilities: AJ Lee and Kaitlyn, Lee is a strong heel character, and has flashed some decent ring skills. Kaitlyn, while still very raw in the ring, seems to get a bit of crowd reaction when she matches up with a good heel. She may eventually be good enough on the mat to hang with Natalya.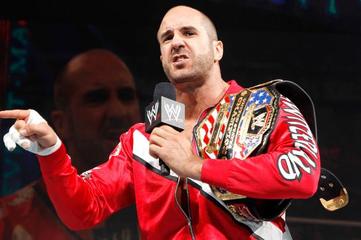 courtesy of wwe.com
For now, I'd leave the United States Championship on Antonio Cesaro. He's done good work in the ring and on the mic during his title run, and has steadily improved his act since breaking away from Aksana.
Cesaro brings a unique style to the ring. Though not overly huge, he utilizes a strong man's offense. His uppercut finisher is impactful and sudden. It looks more devastating than just about any finisher currently on display in WWE.
Cesaro has also built a nice, solid heel persona. His strident anti-American stances have crowds booing the second he hits the top of the ramp. His insistence that no American can beat him for the U.S. Title further inflames the fans, and gives him numerous ready-made feuds.
The longer Cesaro holds the belt, and the more high-profile opponents he faces, the better off he will be. It will also elevate the importance of the U.S. title strap.
Other Options: Jack Swagger and Kassius Ohno.
Swagger is a natural opponent for Cesaro. He's highly skilled in the ring, and is the All-American American. Who better to fight the anti-American heel? Swagger desperately needs a high-profile feud, and facing Cesaro might help get him back on the right track.
Ohno, currently on the NXT roster, is Cesaro's former tag-team partner. As the "Kings of Wrestling" Cesaro (as Claudio Castagnoli) and Ohno (Chris Hero) dominated the indy scene for a number of years, and were widely considered the best tag team in the world. If Ohno were positioned as a proud American, the story line would be compelling.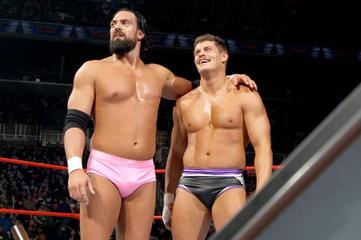 courtesy of wwe.com
The tag team division has also gotten better treatment from WWE lately. The creative team put the belts on two relatively high profile faces in Daniel Bryan and Kane, named them Team Hell No and has had them compete against other solid teams over the past several months.
One of the top contenders for the titles has been Team Rhodes Scholars, comprised of Cody Rhodes and Damien Sandow. Both have had some success as singles performers, and their tag team is over as one of the top heel acts in the company at the moment. I'd put the belts on them and keep them there for a good long while.
Sandow's superior genius character, and Rhodes' equally arrogant persona are a good match. They both have good in-ring skills, and the ability to match up with teams of big bruisers or smaller high flyers. They both possess better than average mic skills, and connect with WWE crowds.
This would allow both Kane and Bryan to pursue singles feuds if Team Hell No were to break up, and also give some other promising tag teams a chance to compete for the belts.
Other Options: The Prime Time Players (Darren Young and Titus O'Neil) and the team of Justin Gabriel and Tyson Kidd.
The PTP have come a long way as a heel team and could go even further with the belts around their waists.
Gabriel and Kidd are a good high-flyer tag team that reminds me a little of the Hardy Boys. Kidd, especially, could use a run as part of the tag champs to springboard himself into a successful singles run.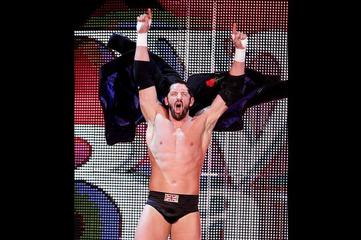 courtesy of wwe.com
The Intercontinental Championship used to be a prestigious title. It was held by the likes of the Honky Tonk Man, Randy Savage, The Ultimate Warrior, Shawn Michaels, Razor Ramon and Brett Hart. There were great matches for the belt, and it was quite prestigious.
While the IC championship isn't as hot as it was in the 80s, WWE has been working to restore some glory to the strap.
Cody Rhodes re-introduced the old style belt during his run as champion earlier in the year, and Kofi Kingston has had some high-level feuds since he took the strap off of The Miz.
I'd put the IC title on Wade Barrett, and let him run with it until at least SummerSlam. Barrett is a throwback to the old days of the Attitude Era. He has legit mat skills, a good back story and is one of the best promo men in the company. His brawling style and old-school persona would add cachet to the title.
Other Options: Ryback, Cody Rhodes and Damien Sandow.
I just can't see Ryback staying at the very top of the card for an entire year unless he improves his mat work somewhat. He'd be a big name to feud for the belt, and if Barrett were to raise the profile of the title, it wouldn't be a huge comedown for Ryback to be in the IC title hunt.
Rhodes and Sandow remind me of the IC champions of the past. I could picture a scenario in which Rhodes Scholars wins the tag titles, and Sandow gets the US title while Rhodes wins the IC belt.
No matter who has the belt, a return to past glory for the Intercontinental Championship would be good for WWE.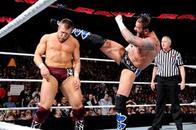 courtesy of wwe.com
Daniel Bryan had a great 2012. He should have an even better 2013. The American Dragon has held the World Heavyweight Championship and tag team gold over the past 12 months. If I were WWE, I'd strongly consider giving him another individual strap in 2013.
Bryan is possibly the only wrestler on the roster who could hold any of the title belts without seeming out of place. He's already been the WHC. He would make a legitimate WWE Champion as well.
I could also see Bryan with either the IC or U.S. belts. Instead of seeming like a guy who was being demoted to the race for those belts, Bryan's cachet might actually help raise the profile of these secondary titles. He could also elevate other up-and-coming stars that way.
There was never any doubt about Bryan's in-ring ability. In 2012, he worked hard to develop his persona and mic skills.
The only change I would make with Bryan before giving him another title is to re-position his character a bit. WWE should work him away from the broad comedy he's doing now, and gradually sell him as a ruthless submission specialist that could strike at any time against any opponent.
A harder edge would serve Bryan well.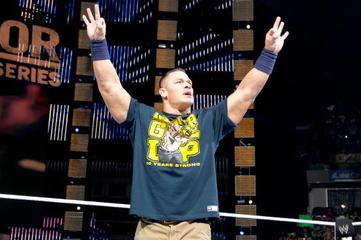 courtesy of wwe.com
It's hard to believe, but it's been almost 18 months since John Cena has worn the WWE Championship strap. Obviously, Cena doesn't need a belt to get his character over, as he spent most of 2012 main-eventing at the monthly pay-per-view events. His match with The Rock at WrestleMania led to a record buy rate for the company.
I'd put one of the top two title belts back on Cena in 2013, with one proviso. Cena must turn heel. A Cena heel turn, particularly if it resulted in him garnering one of the title belts, would be big business for WWE. Half the fans already boo him mercilessly. If he were a legitimate heel, the reaction would be immense and universal.
A heel Cena opens up a lot of options for WWE. He could form a faction with Randy Orton (who has frequently stated his desire to work as a heel), and the two of them could help spawn an entire new generation of babyface superstars.
There's no better way to get a new guy over than to let him play the babyface to a monster heel. A heel Cena could boost the profiles of Ryback, The Miz, Alberto Del Rio, Dolph Ziggler and just about any other grappler that WWE wanted to position as a good guy.
For those who are going to say that WWE can't or won't turn Cena because they don't have a babyface worthy of replacing him, I say the only way to build a babyface of that caliber is to turn Cena and have the new hero feud with him.
Others will say it's bad for business and leaves WWE without a legitimate top babyface. Remember when Hulk Hogan turned and joined the NWO? WCW was scoring the highest TV ratings in history, and arguably the top five to 10 guys on the roster were heels.
The time is now.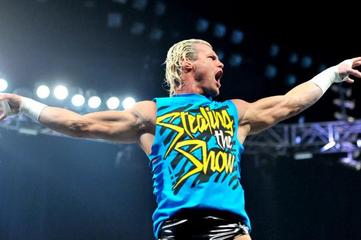 courtesy of wwe.com
WWE's resident show off came this close to having a breakout year in 2012.
Ziggler won the SmackDown Money in the Bank ladder match in July, and has carried it ever since. He defended the briefcase in matches against Chris Jericho and John Cena, emerging victorious both times, retaining his right to challenge for the World Heavyweight Championship whenever he wants.
Ziggler was the sole survivor for Team Ziggler at Survivor Series, and has acquitted himself well in feuds with Sheamus, Jericho, The Miz and most recently John Cena.
The only problem with Ziggler's 2012 is that he never quite got over the top. He feigned cashing in his briefcase a number of times, only to be put off in various different ways. He threatened to cash it in on a couple of other occasions, but simply didn't.
Dolph needs to cash in that contract and become World Heavyweight Champion. Ziggler is already one of the top stars on the WWE roster, and having that gold around his waist for a significant run in 2013 could push him to the very top of the heap.
Ziggler's mic skills are good. His mat work is some of the best in WWE. Now, he needs something to make his feuds seem relevant. Championship gold might be just the thing if Dolph is going to make the next step in 2013.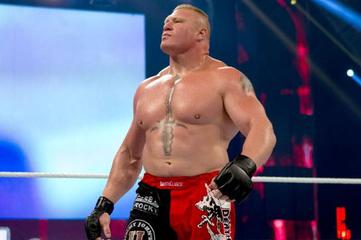 courtesy of wwe.com
Brock Lesnar returned to the WWE in April of 2012, and immediately took the company by storm.
Signed by John Laurinaitis to "bring legitimacy" to the company and to Monday Night Raw, Lesnar and Cena had a very good match at the Extreme Rules PPV in April, though Lesnar lost the decision.
He moved on to feud with Triple H. That confrontation culminated with Brock defeating Hunter at SummerSlam in August. Lesnar then released a Tout that said he'd accomplished everything he could in WWE, was leaving and would not be coming back.
So far, he's been true to his word. Lesnar should come back to WWE in 2013 (maybe as a surprise entrant in the Royal Rumble), and resume his role as the nastiest heel on the roster.
WWE would do well to put either of it's top belts on Lesnar, as long as "The Freak" is willing to come back on a full-time basis.
Bringing Lesnar back makes sense. A full-time Lesnar would get into better shape than the edition we saw last summer. He'd be more engaged, and his competitive juices would begin to flow again.
Lesnar's legendary status would make him an outstanding heel champion. He could feud with legends, current top stars, up-and-comers, and legitimize any of his foes simply by appearing with them. Imagine Alberto Del Rio's face turn with Lesnar and the WWE title as the ultimate prize. Suddenly, what has been a lukewarm and largely unsuccessful turn would change into a feud that could set Del Rio up as a top babyface in a month.
If Lesnar is willing to commit, WWE should spend the money to bring him back in 2013, and put a belt on him. Even if Brock only stayed a year, he could help set the WWE up for years beyond 2013.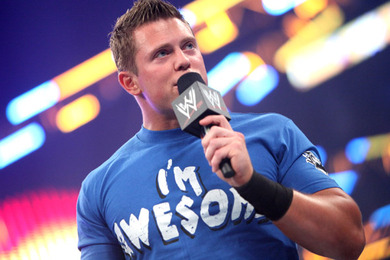 courtesy of wwe.com
It was a weird year for Mike Mizanin in 2012.
The Miz spent some time at or near the top of the card, and had a nice run with the Intercontinental Championship late in the year. He now appears to be in the midst of a babyface turn.
Miz made his biggest impact on the mic in 2012. His Miz TV segments were used as launching pads for some of the most high-profile feuds and angles in the company over the past 12 months. In fact, when you see the Miz TV set in a WWE ring, it's a virtual certainty that chaos is about to follow.
Miz also began an assignment as the lead color commentator on WWE's Main Event program. He's shown solid to good skills in the announcing arena, and has lent some authenticity to the show with his realistic takes.
If nothing were to change for Miz in 2013, he'd probably have another pretty successful year. He'd get more camera time than most stars and would have a few feuds that will push him up the card.
If WWE wants to get the most out of Miz in 2013, it should put a belt on him. Miz is one of those characters that blossoms with a belt. With either the WHC or WWE championships around his waist, his performance would ratchet up a few notches.
Miz is connecting with fans, and if he were granted the WHC or even one of the secondary belts, he would be able to help WWE push some new heels to the top of the card. A long feud between Miz and Ziggler for the WHC would help both men.
Give Miz a belt, and his 2013 will be awesome for both Mizanin and WWE.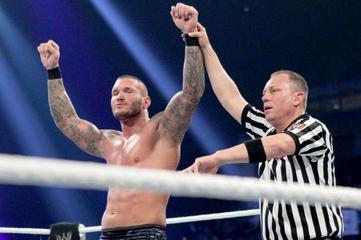 courtesy of wwe.com
Randy Orton looks like a champion. He carries himself with a champion's arrogance. Crowds treat him with the deference usually reserved for a titleholder. Whenever he comes to the ring, it feels like something important is about to happen.
Then, something happens. Orton gets hurt or suspended, and disappears from WWE TV for a month or two. His push, and that of whoever he was feuding with, gets derailed, and everything starts over again. It feels like Orton is missing from WWE almost as much as he's around.
If I were the WWE, I'd let Orton turn heel, and I'd put the World Heavyweight Championship on him. Despite his many absences, Orton has instant cachet. Crowds react to him immediately, and a heel turn would engender even more crowd involvement.
A heel Orton would likely be more engaged than he's been lately, and he'd lend instant credibility to any babyface he encountered. Placing Orton as WHC would raise the profile of the belt and the entire SmackDown brand.
The only caveat is that I'd limit Orton to the World Heavyweight belt until he demonstrated that he can stay healthy and active for a full year. Placing him in the WWE title hunt would just be too risky with his current penchant for disappearing from TV. On SmackDown, an absence by Orton would have less negative impact on the brand.
Did I miss someone on this list? Who would you put a belt on in 2013? Feel free to express your views in the comments section below.