WJC: The 20 Best Players to Ever Compete at the World Junior Championships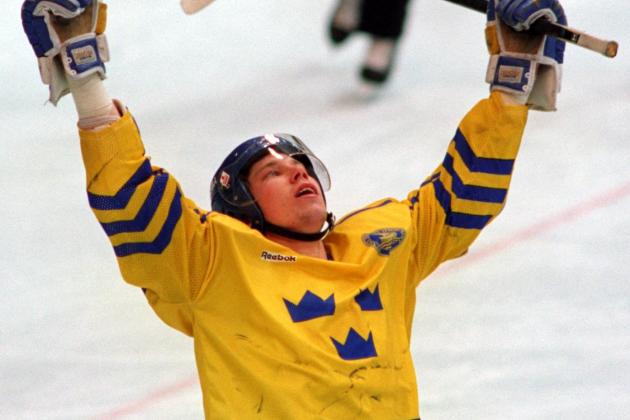 Clive Brunskill/Getty Images

The 2013 World Junior Championships are upon us, and while it's fun to look forward and debate who will win the Gold medal this year, it's also a good time to look back at the history of the storied tourney as well.
The WJC Under-20 championships were first officially held in 1977, but the games really took on new prominence when TSN acquired the rights in 1991.
So far Russia/Soviet Union/CIS and Canada have dominated the competition, winning 27 of 33 gold medals.
As such, their players litter a list of top-20 competitors in the history of the tourney. Still, teams from the United States, Sweden, Finland and the Czech Republic continue to improve their hockey programs and thus, the competition at the WJC tournament.
It would be possible to expand this slideshow to 40 or 50 slides if I wanted. It would be easier. So many great players have began their careers in the WJC tourney, and even more flash-in-the-pan types have stolen headlines before fading into history.
Twenty players has proven to be a difficult number. All it takes is a hot streak of six games and whammy, you are a household name for at least a few weeks. Anyone who has played hockey has had or witnessed these random bursts of productivity.
As such, some great performances and players have been left off the list, not as a slight to them and their accomplishments, but because there is just so much outstanding hockey to choose from. This, in my opinion, is never a bad thing.
So make a case for your guys down below. Link me some videos, tell me some stories about the players that I overlooked or got wrong. Share your viewpoint. After all, that is the beauty of the WJC, and a game with the history of hockey in general.
These players are ranked in no particular order. Selecting 20 of them was tough enough, but after a point, the margins are so wire-thin that it becomes pointless to try and name someone No. 3 when they are really No. 1c.
All of these players were spectacular, and all for their own reasons.
Begin Slideshow

»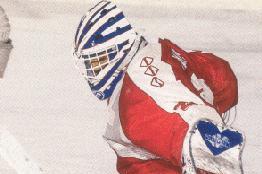 It isn't very often that one player can be credited with putting an entire country on the map in a big-four sport, but that is exactly what Pauli Jaks did with his inspirational play for Switzerland during the 1990-91 WJC.
A seventh-place finish would be a serious cause for concern in one of the six "super power" hockey countries, but this was actually a huge victory for the Swiss hockey program. He was voted the best goaltender in the tournament despite some ugly stats that just didn't tell the story for the netminder.
When Canada went up against the Swiss, they boasted some of the most dangerous under-20 players in the world, including Eric Lindros. The game was expected to be an absolute blowout, but Jaks and his Patrick Roy-inspired style kept the loss reasonable.
His play didn't launch an NHL career, but he did play in a single game for the L.A. Kings, becoming the first Swiss-born and trained player to suit up for an NHL team.
If his against-all-odds story isn't what the WJC are all about then I don't know what is.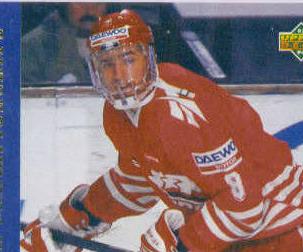 Numbers don't get much gaudier than those that Jason Allison posted during his two appearances for Canada in 1994 and 1995. He notched 24 points in 14 games played, and still holds the Canadian record for most assists in a single WJC tournament with 12.
Granted 11 of his points came during his final four games, but it's those kinds of performances that elevate these youngsters to moments of stardom during the WJC.
He won gold in both of his appearances and he is still ranked seventh of all time in WJC assists. Considering some of the players that have played in these tournaments (nearly anyone and everyone who was going to go on to be a first rounder since the early '90s), that's pretty impressive.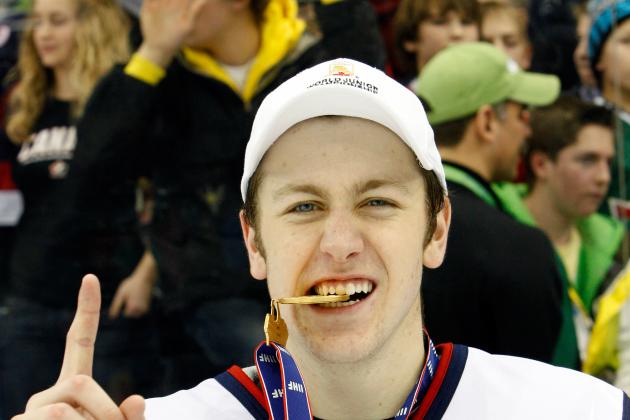 Richard Wolowicz/Getty Images

I have a thing for underdogs. Luckily for me the Americans typically are exactly that heading into the WJC. They've only won the gold medal twice, most recently in 2010 after a thrilling game against the Canadians—a game that I still maintain as one of the best I've ever seen.
Leading the charge for the pesky Americans that year was captain Derek Stepan. He scored 14 points in 7 games en route to the gold.
The United States has never seen a player win the MVP award.
But Stepan put on a performance in 2010 that was among the closest they've come. If not for Jordan Eberle becoming possessed by the ghosts of greatness past every time he dons a Canadian sweater, Stepan probably would have taken home the honor after leading the tournament in scoring.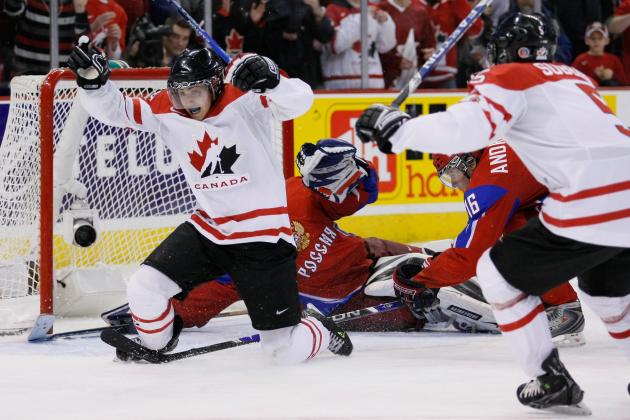 Richard Wolowicz/Getty Images

Some players just have an innate, inborn killer instinct that sets them apart from even their most talented peers. I tend to refer to these kinds of hockey players as ax-murderers and that is precisely what Jordan Eberle is: an ax-murderer.
At least in my mind, as a citizen of the United States, he is. He was the player of the game during both games against the Americans in 2010, and almost single-handedly sent that game into overtime.
Of course the Russians probably feel the same way about Eberle.
His accolades in WJC competition are staggering enough that we was voted to be Canada's best under-20 player ever by TSN recently.
He scored 26 points in 13 games, averaging more points per game than any player who has more than 10 contests under his belt. More importantly, he showed up huge in big games against the other super powers, netting 10 goals in five games against the best that the tournament has to offer in the United States, Russia, and Sweden.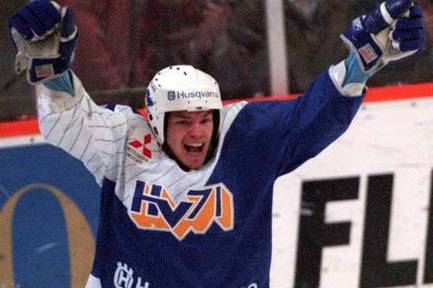 The hardest part about including Esa Keskinen in this list of best WJC players ever was finding a picture of the guy.
Finding scores of Finnish fans that think the world of him was the easy part.
Apparently a legend of the HV71 squad, Keskinen was no slouch in WJC competition either. He averaged more than two points a game during his time playing for the Finns, before launching a rather outstanding international and European career.
During the tournaments in 1984 and 1985 he had scored 10 goals and accumulated 32 points. Those numbers still place him seventh in all-time WJC scoring.
Aside from putting up stellar numbers personally, he typically played with Esa Tikkanen to form one of the most dominating duos ever put on the ice in international competition. Along with Mikko Makela in 1985, the trio put up a staggering 52 points, good for second all-time in line scoring in WJC history.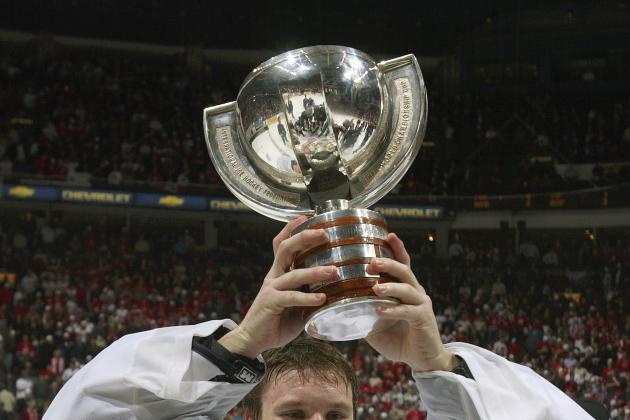 Dave Sandford/Getty Images

Justin Pogge may have only played six WJC games for Canada in 2006, but he made every single one of them count. He didn't lose a game that year on the road to the Gold medal and put up staggering numbers in the process.
The WJC is known for having one of the highest levels of competition in the U-20 bracket, and for six games, Pogge stonewalled them all.
He didn't lose a game that he played, and he still holds the tournament record for shutouts with three. Any coach will tell you that a hot goaltender can be a deal maker or breaker in these short, intense tourneys, and goalies don't get much hotter than shutting out half the games he starts.
Pogge also holds the second longest shutout streak in tournament history with a whopping 151 minutes and 50 seconds. And to top off the run, he appropriately shutout Russia in the gold medal-winning game, stopping all 35 shots he faced.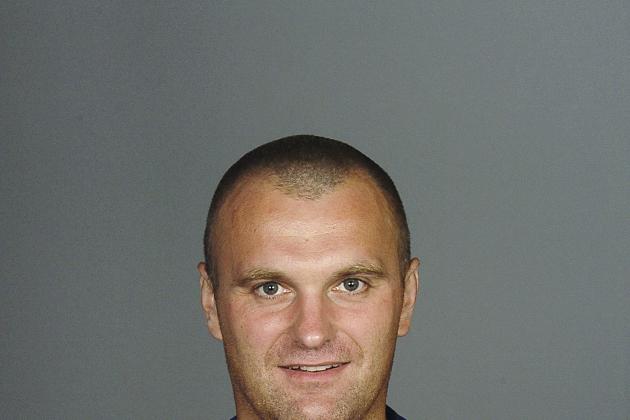 Getty Images/Getty Images

You'd be hard pressed to find a WJC career more prolific than that of Robert Reichel.
He is second all-time in tourney scoring with a whopping 40 points in 21 games, and was arguably the main reason that Czechoslovakia wrapped up the '90 and '91 tournaments with bronze medals, standing tall against some of best of the best in the world.
After the bronze medal effort in 1990, Reichel was named best forward after netting 10 goals and 20 points, terrorizing defenses with some guy named Jaromir Jagr.
He is a rare player that actually played in three separate WJCs—all this before an 11-season NHL career with the Calgary Flames and a few stellar performances for his native land across that span.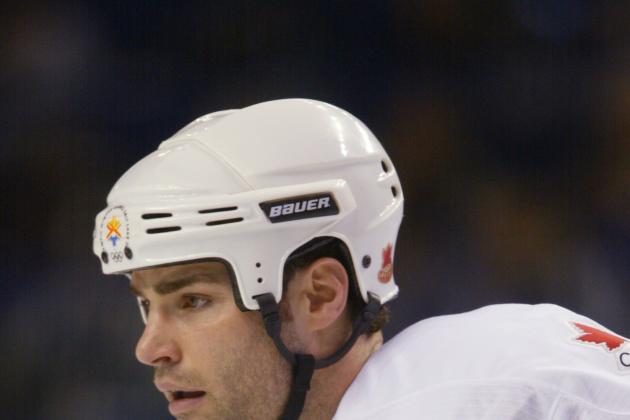 Robert Laberge/Getty Images

Before turning in a career as a hitting dummy for Scott Stevens, Eric Lindros had Sidney Crosby-like hype heading into the WJCs in 1990, and he didn't disappoint.
After ripping off four goals in seven games in his debut in the '90 tourney, Lindros was a man among boys in 1991, putting up 17 points in seven games and being named tourney MVP while winning the gold medal for Canada.
Not too shabby for a guy many were hoping would ascend to be the next Great One.
His encore performance in 1992—a WJC where he captained his team—saw him put up another 10 points in seven games, becoming the only Canadian player to lead his squad in scoring in two separate years.
That's a solid testament both to how lights-out Big E was in '91 and '92, as well as how ridiculously stacked the teams sporting the Maple Leaf tend to be.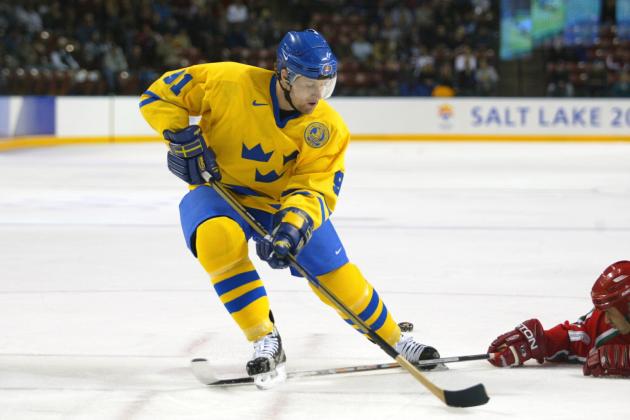 Robert Laberge/Getty Images

If not for Peter Forsberg, Markus Naslund would probably be remembered as one of the most dominating WJC players from the '90s. That doesn't mean he didn't dominate, however; just that Forsberg put up numbers that were just a bit more gaudy.
Still, Naslund did his fair share of terrorizing opponents.
Unlike a lot of the WJCs all-time leading scorers, Naslund racked up more goals than assists, making his inflated numbers even more impressive. In 1992 he helped lead Sweden to a silver medal, netting eight goals in seven games to go along with his two helpers.
Then in 1993 in front of a hometown crowd in Sweden, he put on one of the most ridiculous performances in the history of the tournament. Naslund scored a mind-boggling and record-setting 13 goals and added 11 assists over seven games, again helping the Swedes capture the silver medal.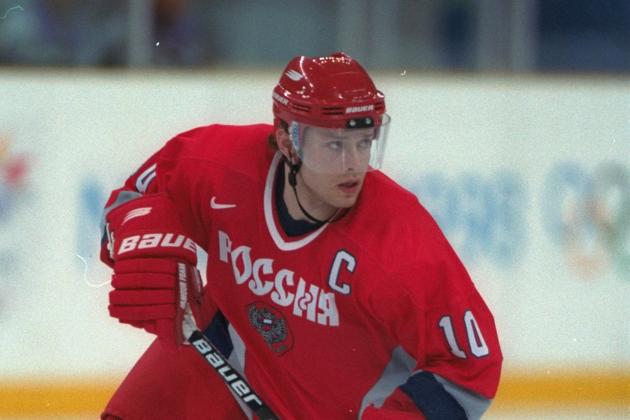 Al Bello/Getty Images

Pavel Bure should have been called the Russian Rocket long before he started his illustrious Hall of Fame career in the NHL. At least based on his three performances in the WJC.
Debuting as a 17-year-old in 1989, Bure skated on a top line that also featured Alexander Mogilny and Sergei Federov, giving the world a glimpse of the future Soviet invasion. He outskated both of his talented teammates that year, tying Jeremy Roenick of the United States for the lead in WJC scoring with 14 goals.
More importantly, he helped the Soviets (not surprisingly, given the fire power) take home the gold.
He posted seven goals in seven games in 1990, helping his squad to a silver before setting off quite the fireworks display in 1991. In a game that would have clinched a gold medal statistically for the unbeaten Soviets, they allowed the Finnish team to build a 4-0 lead in the game.
Not one to be out-scored, Bure helped lead a five-goal comeback, scoring the last three of the goals in the third period for an incredibly rare and timely natural hat trick. The Finns wouldn't stand for a happy ending however, as they scored a goal in the final minute to force a gold medal game for the Soviets against Canada.
The Soviets lost that game 3-2, but not before Bure set the WJC for most goals in a career. He finished with 27 goals in 21 games, making one of the best WJC players ever.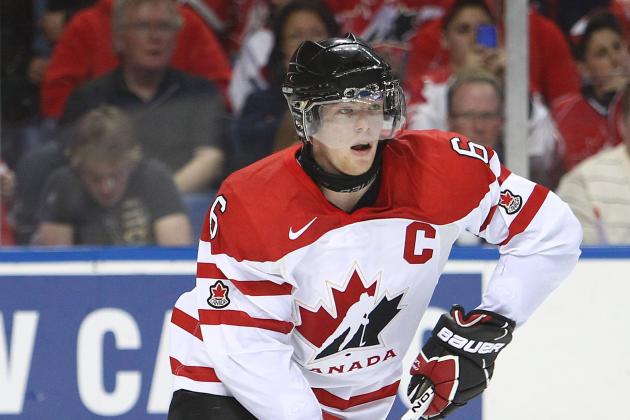 Tom Szczerbowski/Getty Images

You can't talk about the all-time great WJC blueliners without including Ryan Ellis in the discussion.
He is one of only four Canadian competitors to win three medals, and captained the team to a silver medal in 2011. Ellis also had one gold medal from 2009, and another silver from 2010. As if three medals didn't crowd his WJC trophy wall enough, he was also named the tourney's best defender in 2011, and to the all-star team that same year.
Ellis posted an impressive 25 points in 19 games played throughout his three years as a WJC competitor, and his 20 career assists tie him for third of all time.
Brian Bahr/Getty Images

Before winning five Stanley Cups in the NHL, and after getting his start in hockey as the mascot for Jokerit, Esa Tikkanen has his coming-out party on the grand stage of the WJC in the early '80s.
Pairing with the aforementioned Esa Keskinen, the duo made the Finnish team one to not overlook at any juncture.
After a five point debut in 1983, Tikkanen posted eight goals in 1984 as he helped the Finns to a silver medal. In his final year of eligibility, he put up seven goals and 12 assists. In that last year he was named to the all-star team as the WJC community bid farewell to one of the most dominating duos ever.
You'll be happy to know that I looked around on the interweb for a solid half-hour trying to find a good video of Tikkanen speaking "Tikkanese" but to no avail. Not that we'd be able to tell what he was saying anyway.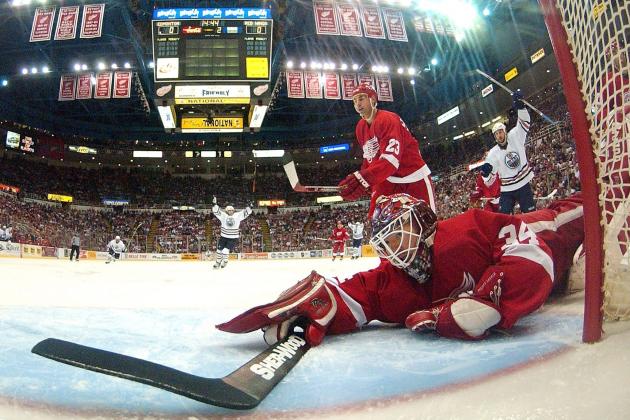 Dave Sandford/Getty Images

As a Detroit Red Wings fan, I thought it was fun to go back and read about Manny Legace actually stopping pucks in clutch situations during his 1993 outing for Canada in the WJC.
Despite only playing in one tournament, TSN still named Legace the fourth best Canadian player ever. Looking as his single body of work, it's easy to tell why.
He is tied for most wins by a netminder in a single WJC with six, and put up a herculean effort against the Finns, stopping 58 of 60 shots against. He also pitched one shutout en route to posting a ridiculously microscopic 1.67 GAA.
Canada won the gold in 1993, and Legace was named the best goaltender of the tournament and voted onto the annual all-star team.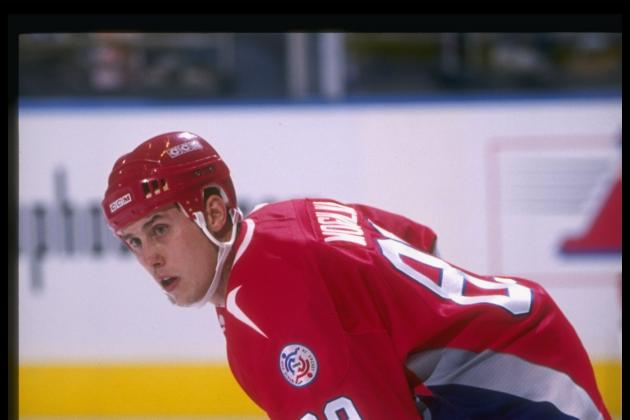 Rick Stewart/Getty Images

Playing on a scary-good line for the Soviet Union in the late '80s, Alexander Mogilny put up some pretty outlandish numbers. Skating alongside Pavel Bure and Sergei Fedorov, he helped cause a three-year reign of terror for the Soviets that saw them win a gold and a silver in the two tournaments where the team wasn't disqualified.
Who says Europeans can't play tough hockey?
Outside of that legendary chaos that caused the refs to turn out the lights in an attempt to control the fighting, Mogilny is considered one of the top WJC players of all time.
Scoring 19 goals and totaling 35 points in 20 games tends to give a player that kind of reputation.
I don't feel like this kind of play was normal in the late '80s for kids that were under 20.
Todd Warshaw/Getty Images

Like all things Wayne Gretzky (outside of coaching, that is), the Great One made everyone around him look silly during his only WJC appearance in 1978.
He lead the tournament in points as a 16-year-old; it doesn't get much more ridiculous than that. It's scary to think what kind of numbers Gretzky could have put up if he had played through his entire eligibility.
I suppose one less unbreakable record for No. 99 isn't such a bad thing.
The only blemish on the 17 points (in six games) performance would be coming up short on the gold medal, falling to a bronze.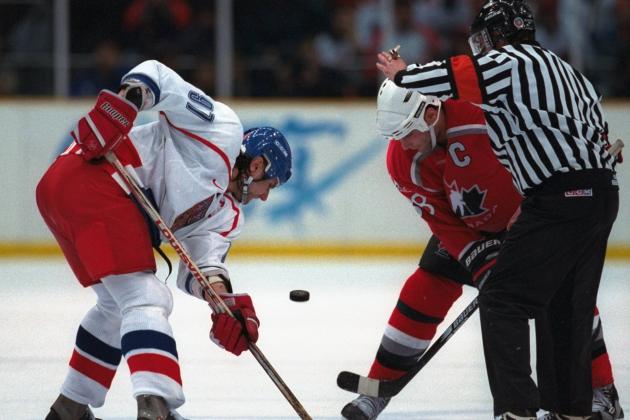 Brian Bahr/Getty Images

Before Pavel Bure hijacked the goal-scoring crown, there was Vladimir Ruzicka dominating patches of games for Czechoslovakia during the '81, '82 and '83 WJC tournaments.
After a somewhat quiet debut in 1981, Ruzicka erupted during the 1982 WJC and helped lead his team to the first of back-to-back silver medals. Until Bure put up his still-standing goal record, it was Ruzicka that owned the mark with a paltry sum of 25 goals across the three tourneys.
He is one of only three forwards to be named to more than one all-star team, and is still a legend in his home country where he is a notable coach.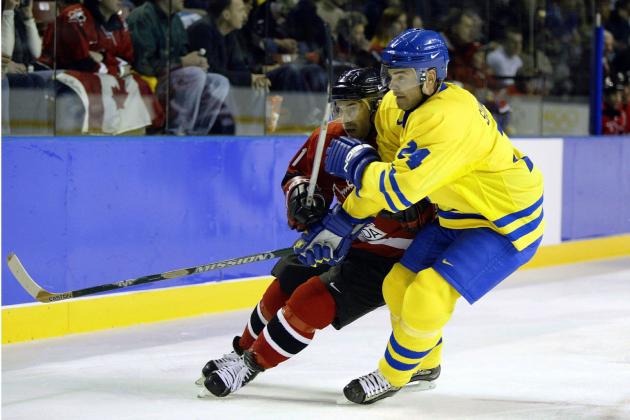 Brian Bahr/Getty Images

During his NHL career Niklas Sundstrom was known more for his defensive play than his ability to put up points, playing the back-checking and cleanup role on top lines in New York and San Jose, that wasn't always the case.
In his final WJC in 1993 he posted 10 goals and 14 points in seven contests before being drafted in the first round by the Rangers.
All told, Sundstrom is among the most prolific WJC players ever, posting 33 points with 18 goals across three tournaments.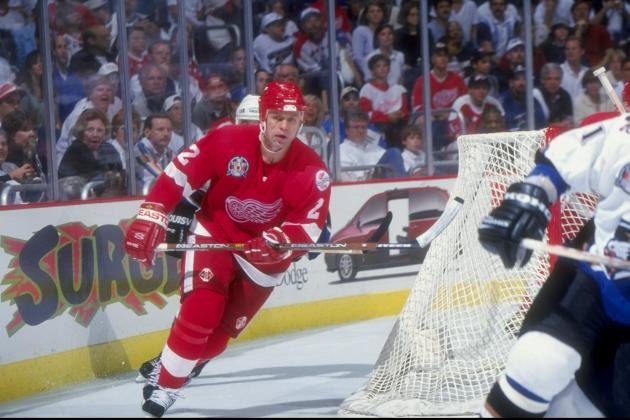 Craig Melvin/Getty Images

When North American hockey fans think of perfect defense they probably think of Nicklas Lidstrom.
Fans in Russia may have a thing to say about that however, as they witnessed Viacheslav Fetisov patrolling the defensive zone throughout his prime before we saw him in the NHL as a 31-year-old Soviet trailblazer.
Before the 11 epic seasons in Moscow, before his Stanley Cups with the Detroit Red Wings and New Jersey Devils, and before he became one of the most decorated international superstars in the history of hockey, Fetisov dominated the competition in the WJC tourney.
Winning the gold medal in his first appearance in 1976, he went on to win the best defenseman distinction in '77 and '78 while playing impeccably in his own zone.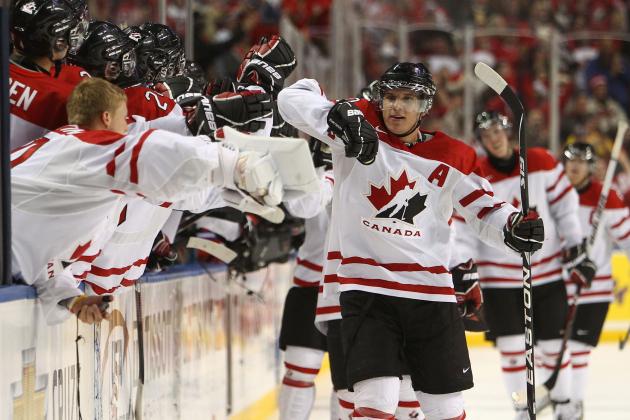 Tom Szczerbowski/Getty Images

The only player to have averaged more points per game than Brayden Schenn in WJC play is Jordan Eberle. That's some solid company to keep.
After playing a more minor role for the Canadians in 2010—a year where he still managed a respectable eight points in six games—he burst onto the forefront in 2011, putting up an insane 18 points in seven games. For that performance in '11, he was named tourney MVP, best player, and elected to the all-star team to boot.
It's no wonder that B. Schenn is still touted as a wonderkid just waiting to erupt as a pro.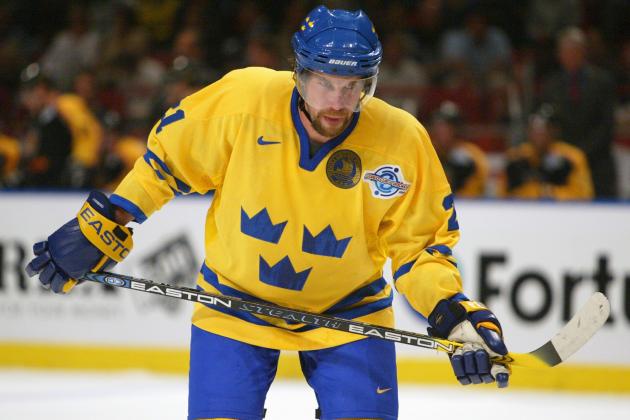 Dave Sandford/Getty Images

I'd be willing to bet my password to my Bleacher Report account that Peter Forsberg's WJC records will never, ever be broken.
Foppa defined the word domination with his play in 1993, putting on an electrifying performance in front of a hometown crowd in Sweden. The unbeatable stat line speaks for itself.
One tourney, 7 goals, 24 assists, 31 points.
Yowza.
The 24-assist mark is still a record—the second-place player being Esa Keskinen, who trails Forsberg by 10. It's crazy to think, but when it comes to the assists and points in a single-tourney record, every player who laces up their skates is really playing for second.