Liverpool's Best Wins of the Brendan Rodgers Era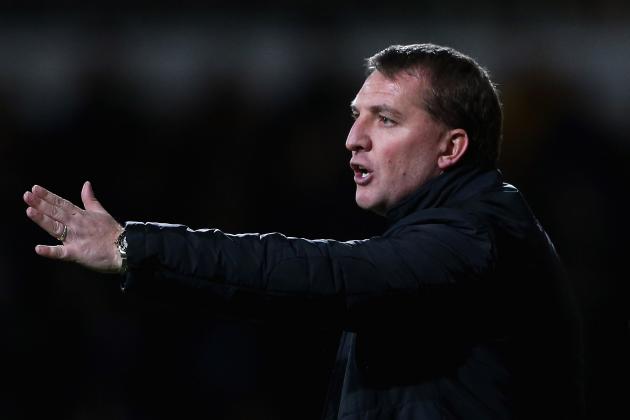 Scott Heavey/Getty Images

The opinion of Liverpool fans is still very much divided on the efficacy of new Reds manager, Brendan Rodgers.
Is he the one to lead Liverpool back to the glory days? Can he assemble a good team and undo the ''mess'' of previous years and regimes? A lot more besides these issues preoccupies the mind of every Liverpool supporter while Rodgers, still in his first year in the midst of the rebuilding project, tries to manage lofty expectations.
With Liverpool playing a lot of drawn games, victories have been few and far between. There is a conscious effort being made to adjust the defensive aspect of the team's play while sharpening the cutting edge being provided at the offensive end. Addressing the problem of scoring goals while blending in a new way of doing it has compromised the emphasis on keeping shape at the back and center.
As players still need to get a grip and more exposure in a new system, the team is vulnerable to mistakes that have made Liverpool pay heavily. Even so, Rodgers has managed to motivate his players to do a lot of good things on the pitch as well.
Hence, despite Rodgers not enjoying a lot of victories during his era, in the ensuing slides we shall take a look at six of the best among those that have been recorded.
Begin Slideshow

»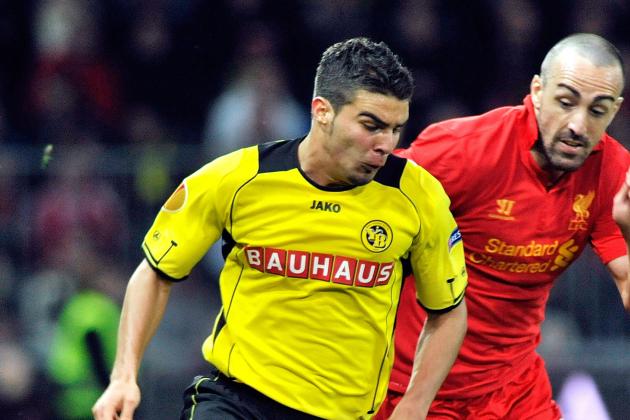 EuroFootball/Getty Images

This was Liverpool's first match of the group stage in the Europa League and Brendan Rodgers fielded a side made up largely of young boys against Young Boys from Switzerland.
Liverpool scored five goals with a second-string side away from home in Europe. Surely, that says a lot about this being one of the better wins of the Rodgers era.
The Reds took the lead twice with Young boys coming back to equalize on both occasions. Jonjo Shelvey eventually wrapped up the match after coming on to score a brace, but not before the hosts had built some momentum and taken the lead themselves.
To be truthful, I was not very upbeat about this victory initially as I knew little about the opposition and its quality. But when Young Boys took apart Udinese both home and away, I realized that this was a good victory after all.
The opponents from Switzerland eventually ended on the same number of points as Liverpool and Anzhi Makhachkala in the group, but lost out on qualification.
Though Liverpool conceded three, this was one of the matches where the team showed that it will not have problems in scoring goals to the extent that was witnessed last season under Kenny Dalglish. The Reds have 23 goals in 17 games so far in the league, which if extrapolated over the whole season amount to 51.
That figure is four more than what Liverpool scored in total last season (47) despite Rodgers just starting his work, having had a lot less to spend and with minimal strikers.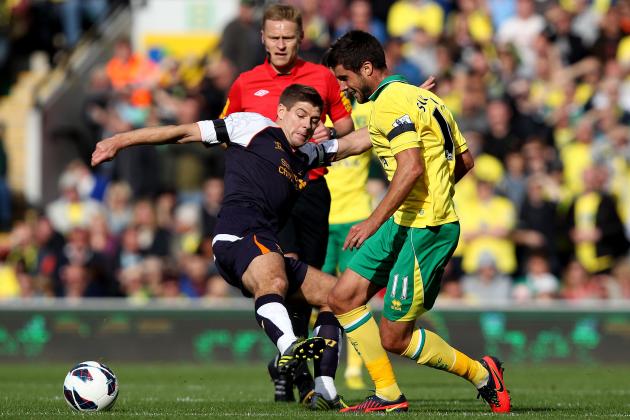 Jan Kruger/Getty Images

Another match where Liverpool scored for fun and conceded when they shouldn't have. The Reds should have won this match 5–0, but defensive mistakes and lapses in concentration cost them dearly once again.
Luis Suarez was at his scintillating best and has now scored six goals in two games at Carrow Road. The Uruguayan scored three and set up another for Nuri Sahin as Liverpool looked very comfortable at scorelines of 4–0 and then 5–1.
Rodgers' side should have scored more, but there was some sort of conscious effort to rest with the ball for the next game, perhaps considering the very thin squad that Liverpool have been since August.
This victory was Rodgers' and Liverpool's first of the season in the sixth game played. It could not have come at a better time or in a better way. It could have been something to build momentum from, but the Reds have often stuttered after achieving victories.
Let us hope the game against Aston Villa was just an occasional blip and the momentum can be built till the new year and ahead.
Dino Panato/Getty Images

Despite Udinese not having anything to play for, Liverpool had a tough task of winning (taking into account the other result on the day in the group) away in Italy. Udinese had already beaten Liverpool at Anfield earlier in the competition and a defensive manager could have hoped for a favor from Anzhi (against Young Boys) and settled for a draw.
However, Liverpool took the game to the Italians and scored fairly early in the game in the 23rd minute through Jordan Henderson and a well-worked corner. Liverpool did not replicate what other away teams often do after going into the lead by sitting back or retreating into their shells.
The team stuck to its philosophy of ball retention without an urge to hit Udinese on the counter. Liverpool created more openings than their opponents and should not have been in the precarious situation of defending only a one-goal lead toward the end of the game.
Liverpool eventually made it through to the next stage in the Europa League and as group winners from a tough set of contenders, too.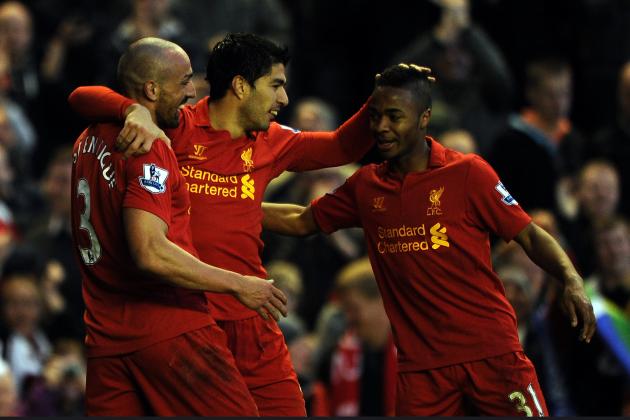 Chris Brunskill/Getty Images

A Luis Suarez brace and a reward goal for Jose Enrique for his exquisite play during the weeks leading up to the game gave Rodgers one of his rare home victories. And this was by far the most comfortable of those.
Wigan did have themselves to blame because the first goal was conceded through a lapse in concentration at the start of the second half that saw nippy Raheem Sterling take advantage of space behind the left–back after getting goal-side of him.
That the Reds needed a mistake to propel them onto victory against Wigan embellishes Rodgers' woes and misjudgments this season. However, that Liverpool were able to keep a clean sheet while playing some very fine football on the day sees this victory as one of the best under Rodgers.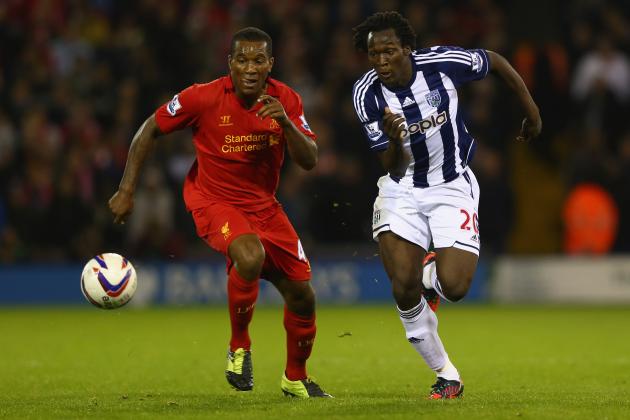 Michael Steele/Getty Images

Being a fan of Nuri Sahin, I particularly enjoyed this victory. The win was also significant because it displayed character of the young side that was put out on the pitch during this Capital One Cup tie.
Liverpool were pegged back in the opening minutes when a blunder from keeper Brad Jones gifted Tamas and West Brom a simple goal. Taking into account that West Brom had already beaten Liverpool 3–0 earlier in the season at the same venue in the league, one would have backed them to do it again.
But a brace from Sahin, the second of which just exemplified what this new approach under Rodgers is all about, sent West Brom packing and Liverpool into the next round of the knockout tournament.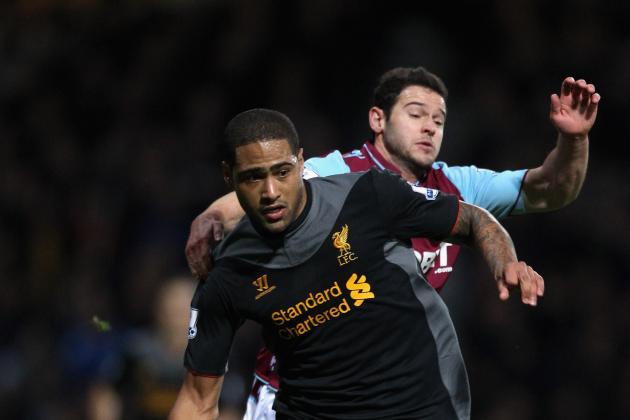 Ben Hoskins/Getty Images

I talked about character of the second-string side in the last slide. It undoubtedly has had a bearing on players preferred in the more important games.
Liverpool showed that against West Ham after coming from behind to win 3–2, again away from home, in what was one of the most entertaining games of the season.
The Reds took the lead when Glen Johnson struck an unstoppable effort from outside the box before finding themselves 2–1 down at the end of the first half.
Thereafter, Rodgers' side showed great composure and patience to break West Ham down to score the equaliser through a finely threaded ball from Raheem Sterling for Joe Cole. The winner came from a dangerous ball from Jordan Henderson that was attacked by Jonjo Shelvey playing in Luis Suarez's false nine role. The final touch came off the defender, but Shelvey nonetheless forced it.
This victory has to be one of the best so far because West Ham countered Liverpool's early dominance by increasing their physical presence and pressing. Liverpool have many a time in recent years failed to deal with that kind of approach and especially when it is away from home.
Thus, this victory not only provided evidence that the team under Rodgers can come back from behind but also gave a testament of this side's ability to deal with the physical prowess of teams such as West Ham and Stoke.
A match against Stoke is set to be played in the next few weeks. I have no doubt that Rodgers and his team have learned how to cope with Tony Pulis' unique set of tactics. The experience of the West Ham game will surely hold bearing in that match.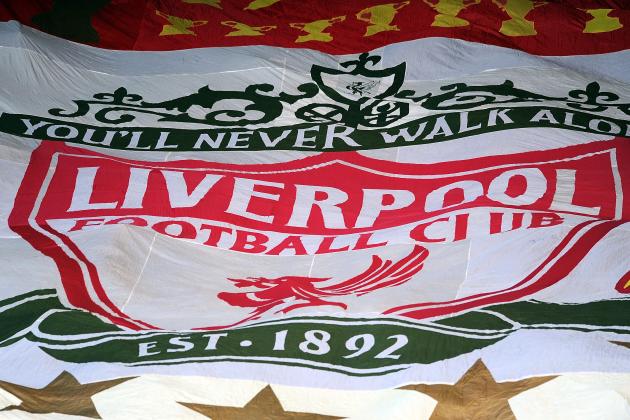 Chris Brunskill/Getty Images

With five of the six victories that have been talked about coming away from home, there is little left to explain as to where the Reds should focus on improving. The home form needs to get better and drastically at that in 2013 if Liverpool and Rodgers are to get closer to achieving fourth and Champions League qualification.
Through these victories, the players, the team and Rodgers have at least signaled to everyone concerned with the club that they are at least learning and getting stronger. There still remain some areas that seem to be deteriorating. Rodgers is surely having issues with coming to terms with the balance of the side in terms of attack and defense.
January is approaching and the gaffer will presumably have funds, options and opportunities to address the glaring weaknesses of the team. Let us hope that goals to counter attacks are not conceded with the regularity as seen against Aston Villa and that Rodgers can give us the chance to write an article that has at least 25 slides under the heading "Liverpool's Best Wins of the Brendan Rodgers Era" next summer.