New York Yankees: 3 Reasons the Yanks Will Miss Nick Swisher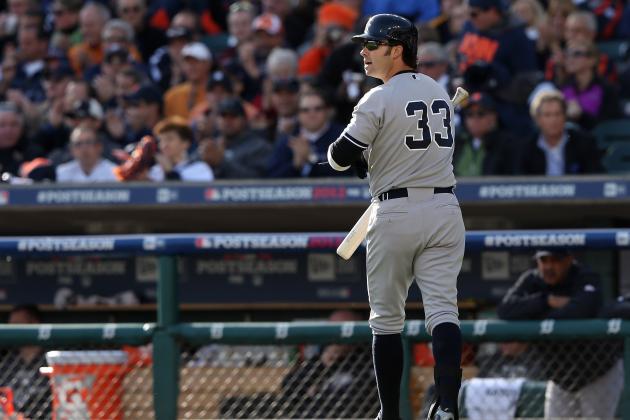 Leon Halip/Getty Images

As his contract was set to expire at the end of the 2012 season, Nick Swisher made it pretty obvious that he was going to be asking for more money.
But for a Jayson Werth-type contract?
It seems a little over the top that Swisher was looking for that kind of money after being selected to only one All-Star game in four years as a Yankee.
Nonetheless, no matter what Swisher is asking for, the Yankees have made it clear they're uninterested by signing Ichiro Suzuki.
Although many fans may be happy to see Swisher leave, his departure also leaves a hole in the lineup bigger than most may expect.
This year Swisher was tied for third best on the team with a .272 batting average, had the third most runs batted in and led the team in walks.
Swisher's departure may seem less serious with his struggles in the postseason, but his presence will be missed and here are three reasons why.
Begin Slideshow

»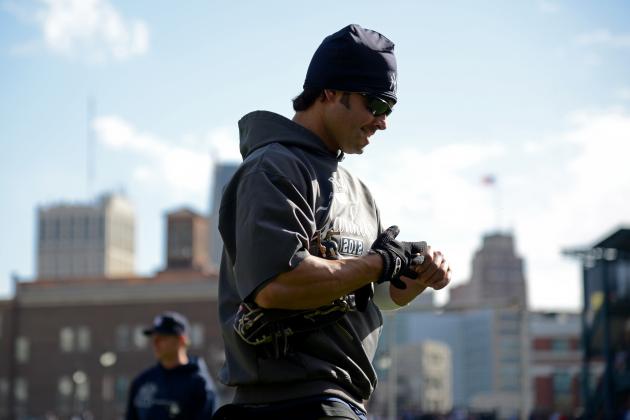 Jason Miller/Getty Images

You can't put personality into a box score or a stat sheet, but if you could Swisher would be at the top of the charts.
Swisher is a high-energy guy that brought a lot to the clubhouse in the Bronx.
On the field Swisher was undoubtedly a fan favorite, and in right field he never disappointed during the famous roll call at Yankee Stadium.
Although people come to the ballpark to see top athletes, personality plays a role in drawing people and that's exactly what Swisher did.
He handled the New York spotlight with ease and seemed to thrive on all the attention.
The Yankees will definitely miss his physical abilities, but Swisher is one of the few guys whose personality adds to a team.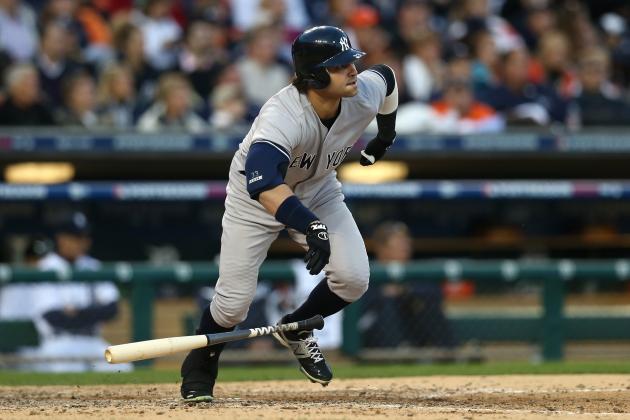 Jonathan Daniel/Getty Images

The Yankees are known as the Bronx Bombers with good reason: five players in the New York lineup hit 20 or more home runs this season.
Swisher was tied for third on the team with 24 home runs and was in the top five of every major hitting category.
He did strike out 141 times, the most he's had since 2006, but he was also a source of power and production in a switch-hitting role.
Without Russell Martin and his 21 home runs, the loss of Swisher takes two of the top five power sources out of New York.
Swisher was much more consistent than Martin during the regular season, and his production and power will be missed.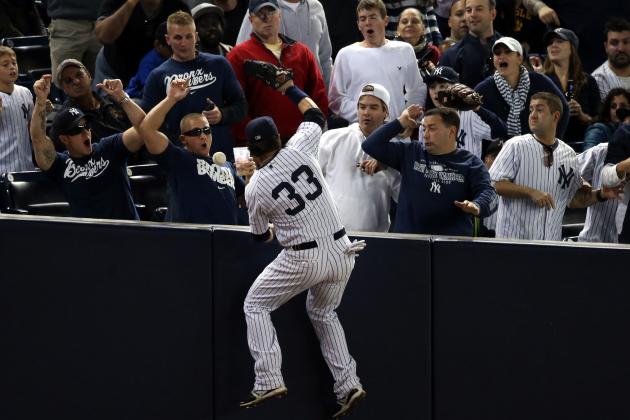 Bruce Bennett/Getty Images

Most people may forget that when Swisher was brought into New York before the 2009 season, it was thought that he would be a big contributor at first base (this was before Teixeira signed with New York).
The fact is that Swisher was a very versatile player for Joe Girardi.
Along with right field, Swisher can also play first base and left.
Unlike Swisher, Suzuki doesn't bring that aspect to the team, and there is a question mark behind Teixeira at first base with Kevin Youkilis presumably playing for the injured Alex Rodriguez.
Although the memory of Swisher as a Yankee might be clouded with his postseason struggles (in 2012 he had five hits in 30 postseason at bats), you must remember exactly what he brought to the table.
Swisher is a solid switch-hitter that provides depth to any roster in multiple positions.