3 Reasons Dan Haren Will Be the Biggest Steal of the Entire Offseason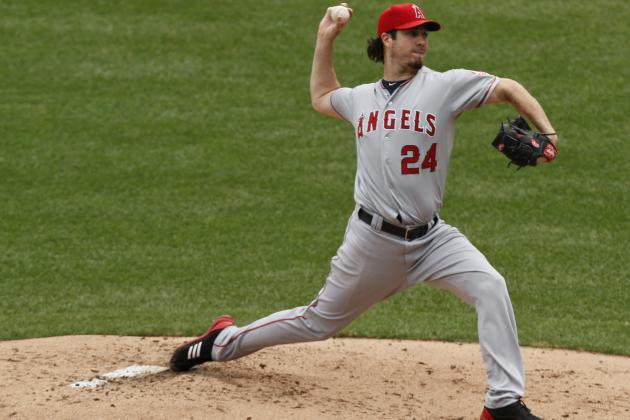 Ed Zurga/Getty Images

Dan Haren and the Washington Nationals agreed on a one-year, $13 million contract on December 5 that will give the Nationals the veteran presence that they lacked in their starting rotation last season.
Haren, 32, performed poorly—by his standards—in 2012 with the Los Angeles Angels of Anaheim. In 30 starts—his eighth straight season of 30 starts—Haren went 12-13 with a 4.33 ERA.
He hit the disabled list with a bad back for the first time in his career last season, but he was still durable enough to keep his 30-starts streak alive.
The Angels bought out his contract for $3.5 million in November, making him a free agent.
The Nationals, having a hole in their rotation after Edwin Jackson became a free agent, have decided to take a chance on Haren.
While he's making a decent amount of money, there's literally zero risk involved given the length of the contract. If he performs well, I actually wouldn't be surprised to see the two sides work out an extension midseason.
Extension or not, Haren's low-risk, high-reward nature has the potential to make him one of the biggest signings of the offseason. In my opinion, he'll be far and away the offseason's biggest steal.
Begin Slideshow

»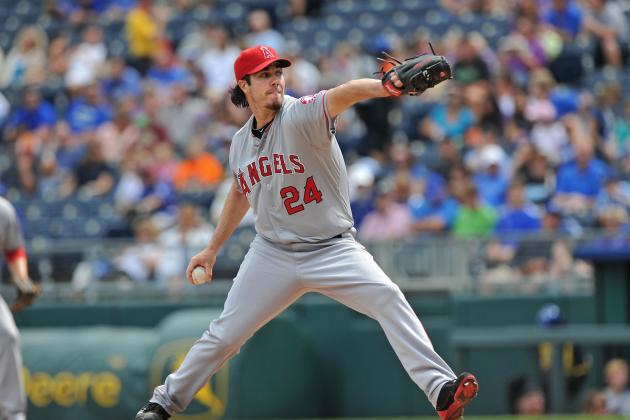 Peter G. Aiken-USA TODAY Sports

Prior to last season, Haren was one of the most consistent arms in all of baseball.
He tossed at least 216.0 innings every season from 2005-11, making last season's 176.2 his lowest since 2004.
The 4.33 ERA he compiled was also his highest since becoming a full-time starter in 2005. The only other time his ERA eclipsed 4.00 was in 2006 with the Oakland A's (4.12).
While wins aren't necessarily an accurate statistic when determining the value of a pitcher, it bears mentioning that Haren has also posted at least 12 wins every season since 2005.
Haren's career 3.66 ERA and 1.181 WHIP will transition very smoothly back into the National League. At 32 years old, he's not at the point of decline just yet. He'll bounce back in a big way and provide quality innings for Davey Johnson.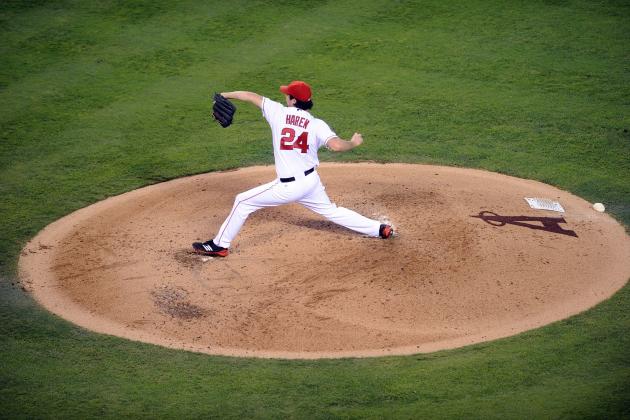 Kelvin Kuo-USA TODAY Sports

The allure of $13 million was surely attractive when Haren chose the Nationals, but it was very clear that he was excited to be offered a contract by general manager Mike Rizzo.
Haren had this to say on being able to play with the Nationals (h/t federalbaseball.com):
Obviously the club they have, winning close to a hundred games last year, with the majority of people coming back. I think I just fit well with the rotation. Just being able to eat innings and give the team a chance every time out. With the offense that we have, we have tremendous defense as well, great bullpen... I think we can only improve on what the Nationals did last year.
Haren's willingness to pitch in Washington with a great team playing behind him will be a huge plus for him in 2013.
Having confidence in your defense, offense and bullpen is paramount to success as a pitcher, and it's already very clear that he has that.
Next season, look for Haren to fit right in and make it look like he's been with the team for years.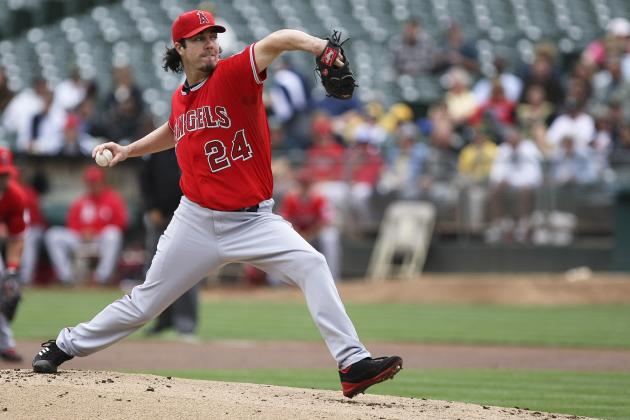 Kelley L Cox-USA TODAY Sports

Haren has been accustomed to either being the ace or co-ace throughout the majority of his career.
In 2013, though, he'll be the co-co-co-ace—that's the No. 4 starter, just in case you couldn't follow that.
He has the potential to pitch like the No. 2 or 3 starter, but he'll likely be starting the season behind Stephen Strasburg, Gio Gonzalez and Jordan Zimmermann.
With Ross Detwiler being the only guy behind him, Haren just needs to settle in and go to work. With literally no pressure on him, there's no reason for him not to succeed.
Some will argue about the pressures that come along with a one-year contract (such as re-establishing some value), but Haren is a 32-year-old veteran that just wants to pitch.
He's willing to play in Washington and fits perfectly in the back end of the rotation.
I expect a big year from Haren, and I expect him to be an invaluable member of the National League's strongest rotation.