Bengals vs. Steelers: 10 Keys to the Game for Pittsburgh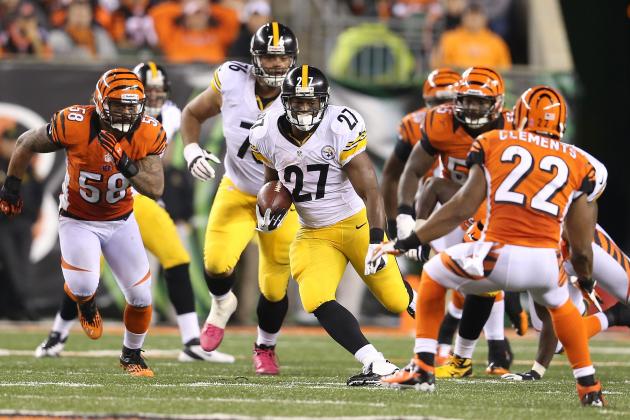 Andy Lyons/Getty Images

After dropping two games in a row and four of the last five games, the Pittsburgh Steelers (7-7) will pin their playoff hopes on beating the Cincinnati Bengals (8-6) this weekend at Heinz Field. A victory would put them back into the playoff chase as the sixth seed.
A loss would eliminate them and put the Bengals in for sure.
Here are ten keys for Pittsburgh in Sunday's game.
Begin Slideshow

»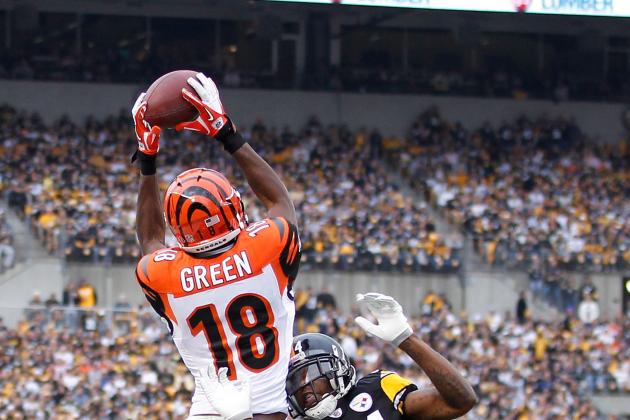 Gregory Shamus/Getty Images

With the Pittsburgh Steelers secondary severely banged up, Cincinnati would be foolish not to throw the ball a lot on Sunday. There's no good matchup to stop A.J. Green.
The Steelers will have to find a way to slow the Cincinnati Bengals down in the passing game. This will require creativity and a lot of it. The safeties, usually able to roam the middle and handle the deep coverages, will need to be brought into coverage against the opposing receivers.
How well the young players, particularly Curtis Brown, step up in the game will determine if the Steelers can come out with a victory. Pittsburgh needs Mike Tomlin's "next man up" philosophy now more than ever to bear fruit.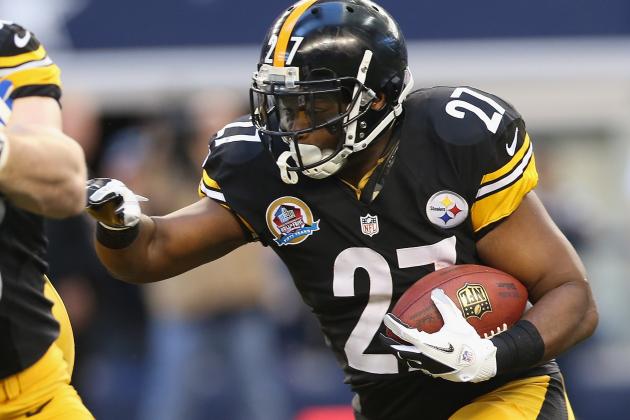 Ronald Martinez/Getty Images

Perhaps the best way to keep Andy Dalton and A.J. Green from shredding the secondary is to keep them off the field as much as possible.
The Pittsburgh Steelers were effectively dinking and dunking on offense for weeks before they suddenly went into the tank. While no team can win games without a big play or two, the Steelers need to focus on using their short passing game to extend drives.
Their play-calling has been suspect at best for weeks, but the Steelers would be wise to go back to what they did to beat Cincinnati earlier this year. They dominated time of possession.
If they can do that again, they should be able to take back their playoff destiny and control it once again.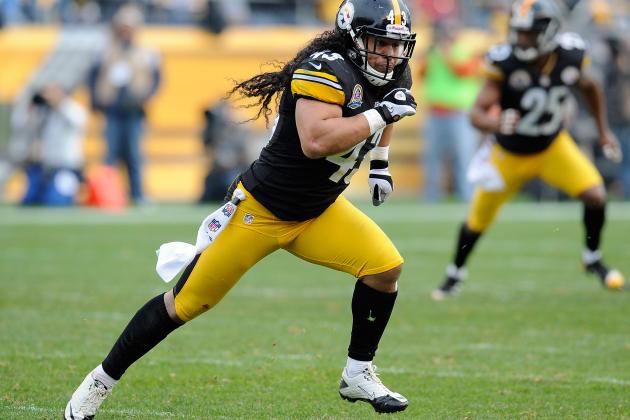 Joe Sargent/Getty Images

Turnover creation has been absent all year. It has come in random ones and twos in between long spells of nothing. But, it's picked up slightly in the second half of the season.
Andy Dalton isn't immune to terrible decisions, particularly under pressure or when a play breaks down. The Pitsburgh Steelers need to capitalize on that and force him to make errors.
If Pittsburgh creates turnovers, they can win the game. The Cincinnati Bengals are the NFL's hottest team right now, but they've been pulling out most of their games in a very tight fashion. One or two mistakes could be the difference between victory and defeat.
It could also be the difference between playing in January and hitting the golf course.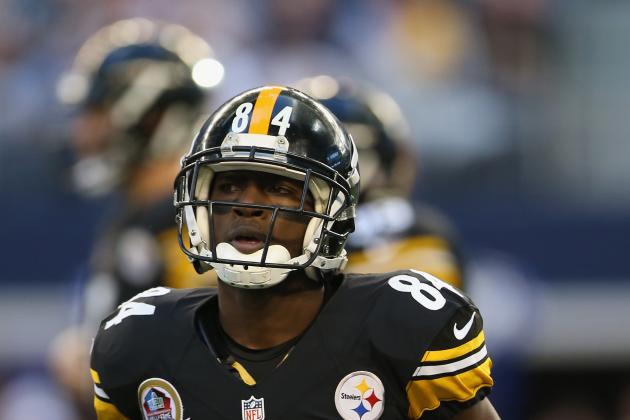 Ronald Martinez/Getty Images

A problem that's been cropping up recently is that the Pittsburgh Steeler offense can't find a handle on the ball. The quarterbacks are throwing the ball up for grabs and the runners and receivers are putting the ball on the ground.
This has to stop immediately.
No team can survive a ton of turnovers in a game. The Steelers have a razor-thin margin for error in this game against Cincinnati. A turnover or two will evaporate that margin and put the Steelers into a hole they probably cannot dig out from and win.
This could be one of the most important keys to the rest of the season. If the Steelers can prevent turnovers from happening, they won't lose their momentum as they did against Dallas.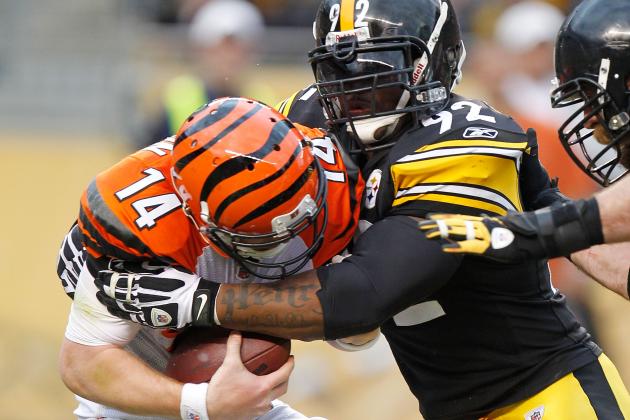 Gregory Shamus/Getty Images

Pittsburgh's pressure from the defensive front seven has been hit or miss (mostly miss) all year. The Pittsburgh Steelers just aren't generating enough of a pass rush to beat teams physically.
If they want to get Andy Dalton to make some big mistakes, they need to find a way to change that formula.
Dalton is terrible under pressure. He makes poor decisions, throws the ball poorly and his effectiveness disappears.
There's no better way to remove A.J. Green from the game plan than to put his quarterback on the ground. James Harrison and LaMarr Woodley need to get going again and return to the days when they were a two-headed monster.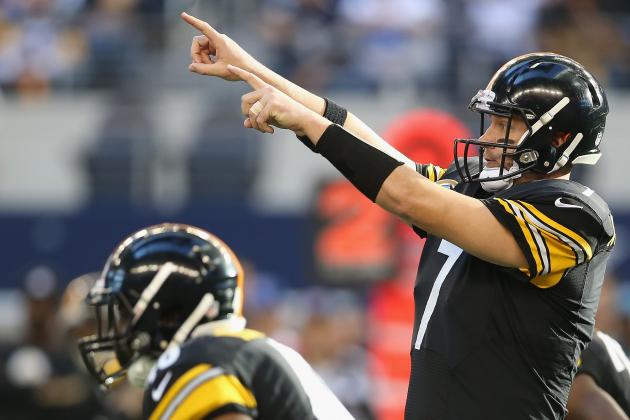 Ronald Martinez/Getty Images

Todd Haley's play-calling drew the ire of Ben Roethlisberger recently. While some have been quick to tell Roethlisberger to keep his mouth shut and run the correctly called plays, I will say that his criticism is justified, however inappropriate.
Haley's play-calling has been, well, pitiful. For weeks fans have been treated to nothing but ill-advised devotion to a crumbled rushing attack and short passes that leave the Pittsburgh Steelers punting from deep in their own territory.
It's time to open things up a little more. The Steelers are throwing deep two or three times a game. They should be doing that five or more times a game. They should actually be doing it on every drive.
The reason the running game is plugged up in the backfield is that, with a short passing game, defenses can play up. If a team backs them off with some long throws, they'll have to respect the pass enough to give runners some room.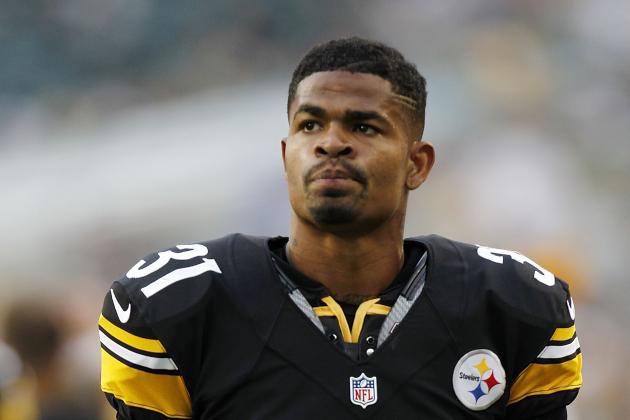 Jeff Zelevansky/Getty Images

I already talked about this with the corners, but the younger players all over the roster need to step up and contribute at this point. Most of them play on the team's awful special teams units. That area needs the largest improvement.
Antonio Brown is still young. He needs to hold onto the football. There is no excuse for the way he's played the last few weeks. He's joined Mike Wallace in the dog house.
Curtis Brown isn't ready to be a starter, but he needs to play as big and as good as he can this week. He's going to be the key to the pass defense.
Josh Victorian is another player likely to be thrust into a big role. He wasn't bad last week considering he'd never played in the regular season in the NFL before, but he's still really raw.
David DeCastro had some good and bad moments in Dallas. Ben Roethlisberger needs him to be better this week so that the pressure stays off of him long enough to get the ball out effectively.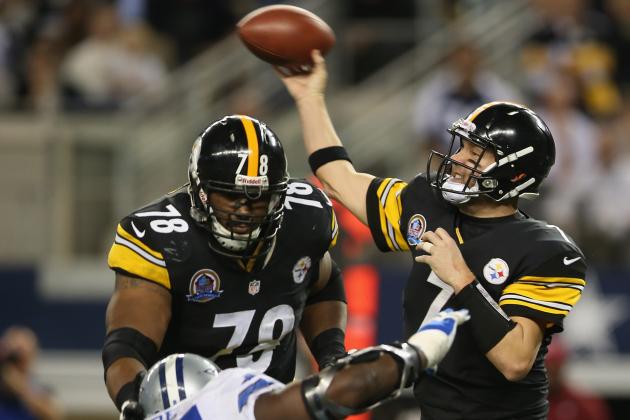 Ronald Martinez/Getty Images

Speaking of Ben Roethlisberger, the Pittsburgh Steelers need to keep him on his feet.
There's a couple of big reasons for this one. First, if Roethlisberger goes down with another injury again (and he looked shaken up after a dirty hit by the Dallas Cowboys that left him woozy late in the game), Pittsburgh is finished. There's just no way, with all of the team's other problems, that Charlie Batch or Byron Leftwich will take this team anywhere.
The other reason is that the more pressure he faces, the worse he's been playing lately. That's not to say he's not rusty from a long layoff, but Big Ben hasn't been as clutch in the last two games. A big part of that is that he's running for his life a lot more.
It's time to protect the quarterback the way the Steelers were earlier in the season.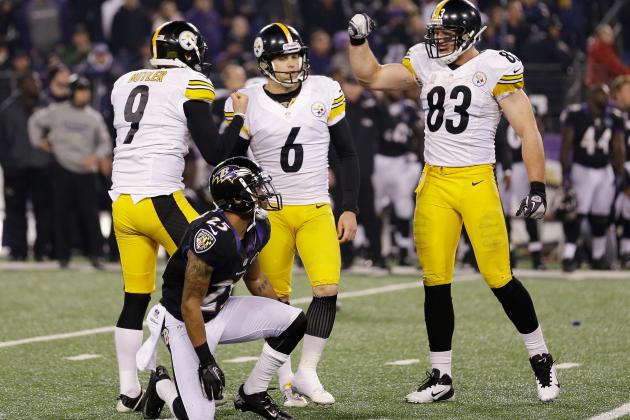 Rob Carr/Getty Images

Antonio Brown's fumble last week in Dallas is only a small symptom of a huge problem. The Pittsburgh Steelers have some of the worst special teams in the NFL this year. They can't prevent long returns, can't break them themselves and commit ridiculous penalties on virtually every snap.
If the Steelers are going to beat anyone in the playoffs or even a playoff-caliber team like the Cincinnati Bengals, they need to find a way to limit the errors.
Brown needs to hang onto the ball or be removed from returns. Chris Rainey deserves his shot back there and probably is more hungry than Brown at this point. That's a big consideration because returns are virtually all effort.
Ronald Martinez/Getty Images

Memo to Mike Tomlin and the Pittsburgh Steelers: this is your last chance. A victory here puts the sixth seed back into Pittsburgh's hands. It virtually locks them into the postseason.
A loss means it's over.
While it may be better in the long run if this team misses the playoffs (can you imagine them traveling to New England in three weeks?), the goal every year is to do just that. Mike Tomlin has only missed the playoffs once.
This team doesn't look anywhere near as stable as the 2009 team did at the end of the season. This team has a myriad of problems.
This game is for all the marbles. If there was ever a time for Mike Tomlin's rhetoric to match his team's performance, it's Sunday afternoon at Heinz Field.