Nebraska Football: 10 Things on Every Husker Fan's Christmas List
Matthew Stockman/Getty Images

Nebraska's season of ups and downs has left a trail of mixed feelings, unfulfilled expectations and some serious Christmas wishes in its wake.
The Huskers' bipolar performances of 2012 made fans at times dream of Rose Bowl glory and at other times, demand the departure of coaches. The team provided stunning comebacks, heart-stopping suspense and many highlight-reel plays.
Unfortunately, Husker fans also had to suffer through equally awe-inspiring incompetence and frequent stupid mistakes that have left their Nebraska football Christmas lists full of wishes for 2013.
Begin Slideshow

»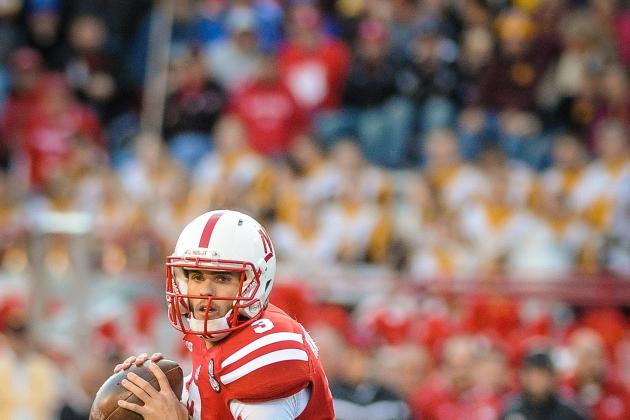 Eric Francis/Getty Images

The Cornhusker offense exploded this season, averaging over 35 points per game and ranking second (and first of the non-sanctioned teams) in scoring. And the best part is that Nebraska experienced such success with so much youth.
With Rex Burkhead out for much of the year with an injury, the Husker offense operated primarily without any seniors at the skill positions. Nebraska will certainly miss its graduating tight ends, but aside from that, the Huskers will once again enjoy the services of Taylor Martinez, Kenny Bell, Ameer Abdullah and many others next year. If these players continue to improve like they have this year, the Husker offense could be even more potent in 2013.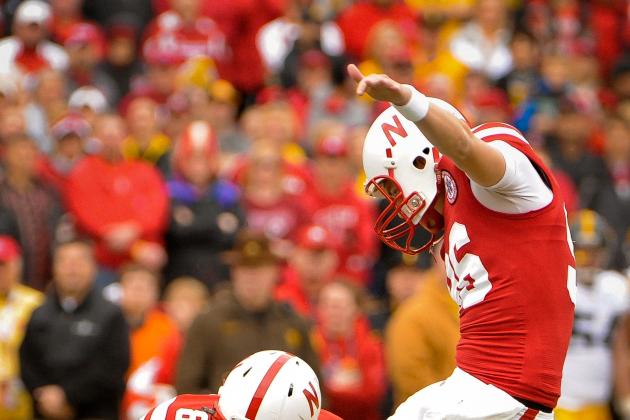 Eric Francis/Getty Images

It is very difficult to criticize a player like Brett Maher, who had such a great year on his way to receiving an All-Big Ten mention. His only problem was that this great year was following an outstanding year in 2011.
Replacing a should-have-been Groza Award winner, many thought that Maher was the second coming of Alex Henery. His punting and field-goal kicking proficiency in 2011 would have been considered superhuman if it was not for the success of his predecessor.
But 2012 saw a change in the winds, as Maher started missing short kicks and shanking a number of punts. He definitely came on strong later in the year, though, and Nebraska will need more quality play from him in the Capital One Bowl against Georgia.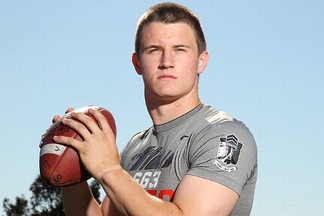 Source: Tom Hauck/ESPNHS
Taylor Martinez's drastic improvement in the 2012 season cannot be understated. His enormous growth in game management and throwing accuracy will give Husker fans a lot of optimism heading into next year. But it is never too soon to look even further into the future.
If the hype is anywhere near true, then Johnny Stanton of Rancho Santa Margarita, California is the future for Nebraska at the quarterback position. But his season-ending knee injury this fall during his senior season has to be at least slightly concerning. While countless athletes have recovered from such injuries to enjoy great success, there have also been many who have suffered injury-plagued careers spawning from an initial injury like this one.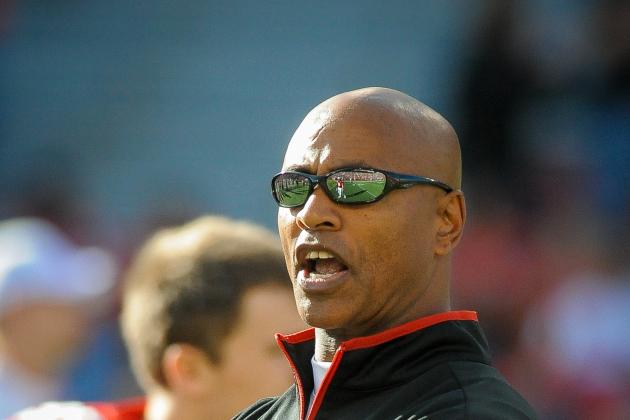 Eric Francis/Getty Images

Throughout Nebraska's tumultuous season, many have criticized Bo Pelini and his staff for poor recruiting, believing that the Huskers' problems, particularly defensively, were the product of talent deficiencies.
Saving that argument for another day, suffice to say that a strong final recruiting push (one that would undoubtedly be aided by a solid New Year's Day showing) would do wonders for the future Blackshirts. UCLA showed that the Nebraska could be run around, and Wisconsin proved that the Blackshirts could be run through (or over, in Ciante Evans' case). Regaining Nebraska's defensive dominance must begin with successful recruiting.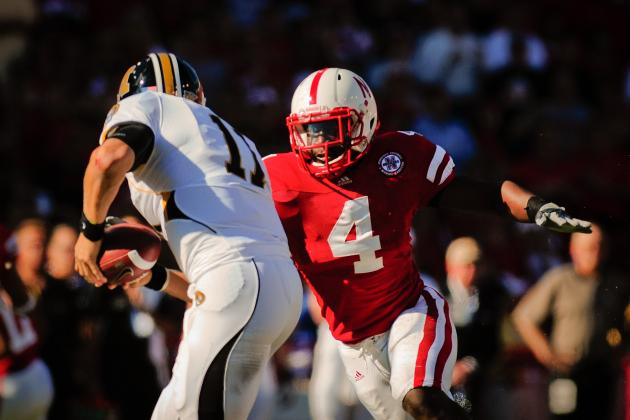 Eric Francis/Getty Images

The Nebraska defense has enjoyed incredible star power over the first few years of the Bo Pelini era. Although everyone immediately thinks of Ndamukong Suh, the All-Conference play of Prince Amukamara, Alfonzo Dennard and Lavonte David should not be forgotten.
But who could be placed in that company from the 2012 Blackshirts? Some may argue for Ciante Evans, Baker Steinkuhler or Daimion Stafford. But they clearly are not the game-changing forces that dotted Nebraska's rosters for the last few years. If Nebraska is to return to its former level of defensive success, stars will need to emerge.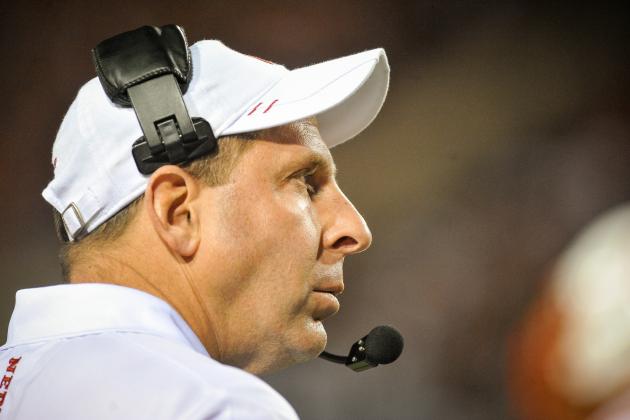 Eric Francis/Getty Images

Blame the hiring of defensive coordinators to work under Bo Pelini. Blame the departure of Carl Pelini. Blame the growing pains of first-year coordinator John Papuchis. No matter how one spins it, though, Nebraska's defense just has not been of the same class in the past couple years.
Early during Bo Pelini's tenure, his defenses were smothering. The defensive line could hold its own, defensive backs were left on islands without problem and open-field tackling was commonplace, not a luxury. Entering each game, the notion was that the Husker offense would need about 20 points to win. In 2012, all three of Nebraska's losses came in games in which the offense scored at least 30 points.
Husker fans thirst for a return of the Blackshirts' clear coaching advantage over the opposing offense.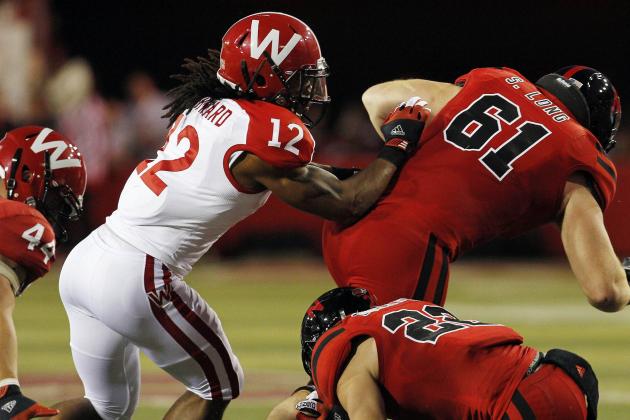 Bruce Thorson-USA TODAY Sports

Perhaps the characteristic of this Husker team that has aggravated Nebraska fans the most has been the Huskers' inability to come out of the gates strong in the biggest games. With the exception of the Ohio State game, Nebraska has come out incredibly mistake-prone in its most crucial games, spotting UCLA, Wisconsin (twice), Northwestern and Penn State early leads.
Mistakes such as these are what separate the good teams from the great teams. If the first-quarter fumbles, interceptions and blown coverages this year were removed, it is staggering to consider how lopsided many of Nebraska's comeback victories could have been. If the Huskers are going to get over the hump, compete in BCS bowls and enter the national championship discussion, they must get their nerves under control in the most important games.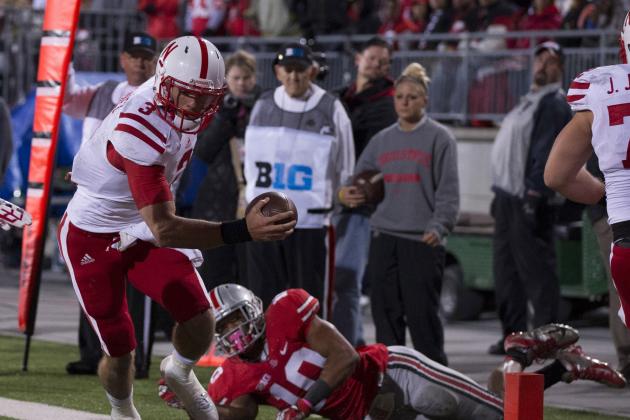 Greg Bartram-USA TODAY Sports

Writers have beaten this topic over the head so much it is painful just to verbalize it. But a discussion of Husker Nation's biggest hopes for this team would not be complete without its mention.
Nebraska absolutely needs to solve this turnover problem, or else it will not stand a chance against teams like Georgia. Unfortunately, this is an issue that runs through the entire team, not just an individual. Taylor Martinez, Rex Burkhead, Ameer Abdullah, Kenny Bell, Jamal Turner and Tim Marlowe have all fallen victim to the turnover bug this year. The Husker offense has made enormous strides in the last couple years. This is just one of the last pieces that needs to fall into place.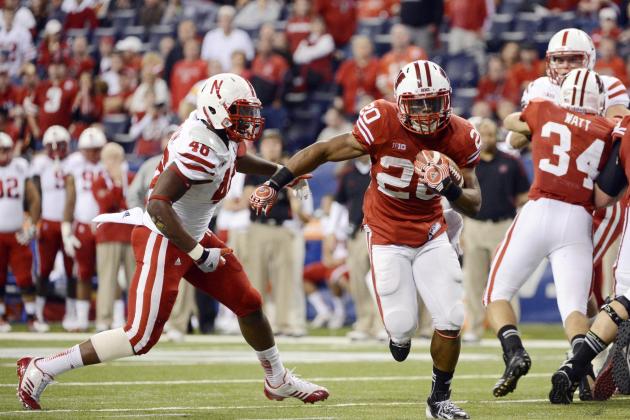 Richard Mackson-USA TODAY Sports

Nothing has been more troubling this season for Husker fans than the two faces of the Husker defense. The offense has been rather consistent throughout the year, but the defense has been all over the map.
In Nebraska's three losses, the defense has looked completely incompetent. Johnathan Franklin, Braxton Miller and Montee Ball each had career days against the Blackshirts as they ran over, around and through would-be tacklers. Yet in Nebraska's wins, the defense appeared competitive and solid, racking up nationally-competitive statistics.
This inconsistency must change for the Cornhuskers to enjoy any sustained success. Of course, some offenses are going to give the Blackshirts more trouble than others, but in at least two games this year, the Blackshirts did not even allow the offense a chance to compete for the victory.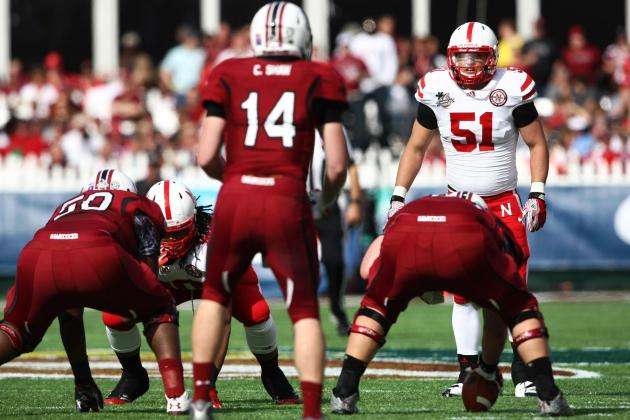 Douglas Jones-USA TODAY Sports

All nine other wishes are extremely important either for Nebraska's success against Georgia or in season's to come. Yet none may be as pressing as this final item on Husker fans' Christmas lists.
One loss should not be viewed as a death knell in the course of a team's season, particularly a team that has already suffered two other defeats. However, when a defeat comes that is as sound and humiliating as that which Wisconsin dealt Nebraska, it transcends that one game affecting the entire trajectory of the program.
The Huskers need to change this momentum. If anyone is unsure about the effects of a bowl game, recheck the box score of Nebraska's dominating Holiday Bowl win over Arizona in 2009 and the start of the 2010 season. The Huskers own a three-game losing streak against SEC foes (excluding Missouri and Texas A&M). This needs to end on New Year's Day in order to help erase the memory of Indianapolis and inject a little optimism into spring practices in Lincoln.