Boston Red Sox: Who Is the Ace of the Starting Rotation?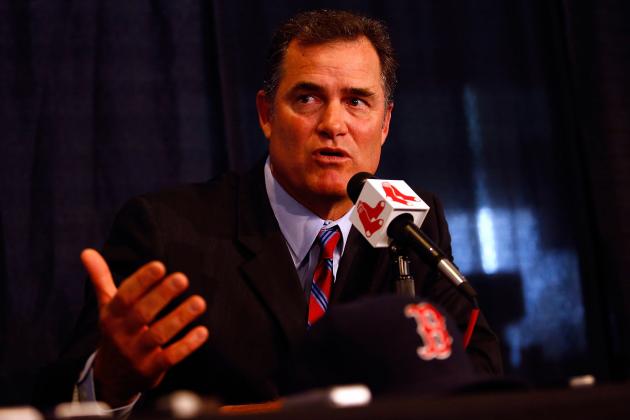 Jared Wickerham/Getty Images
Who will new Red Sox manager John Farrell turn to when he needs to win one critical game?
After adding Ryan Dempster earlier this week, the Boston Red Sox have solidified their starting rotation for the 2013 season. Presumably, it will be comprised of Jon Lester, Clay Buchholz, Felix Doubront, Dempster and John Lackey (in some order).
While swing men Alfredo Aceves and Franklin Morales may be in the mix as well, the first five all have established themselves as viable MLB starters.
The question becomes, then, who is the true leader of this staff? Who would the Sox hand the ball to when they needed to win just one game?
Each pitcher has had flashes of both brilliance and utter ineptitude. Each has unique skills that would allow them to lay claim to the epithet of "Red Sox ace." Each also has enough flaws to, at the very least, partially discredit these credentials.
Let's take a look at each member of the Sox's rotation to determine who, exactly, the ace is.
Begin Slideshow

»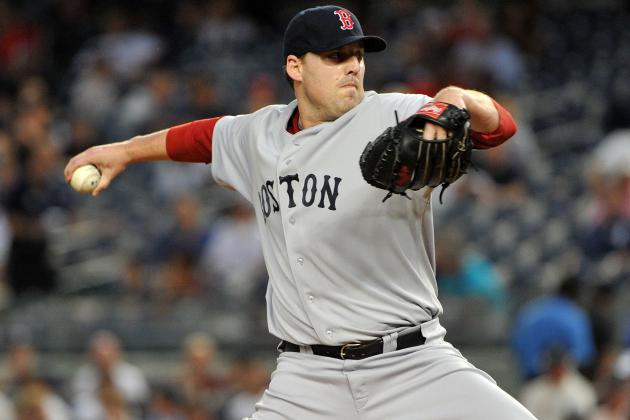 Christopher Pasatieri/Getty Images

It is hard to remember a time when John Lackey was considered a front-line starter, but that's exactly what he was for the Angels from 2005 to 2007. In that three-year window, the right-hander went 46-25 with a 3.33 ERA and 1.268 WHIP, averaging 217.0 innings per season and finishing third in the 2007 AL Cy Young voting.
While he slipped a bit in 2008 and 2009, the Sox figured they'd be getting a proven performer who, if he could stay healthy, would at least be able to compete for the top spot in the rotation.
Things have not gone according to plan.
Three years and one Tommy John surgery later, Lackey enters 2013 with a 5.26 ERA in Boston and absolutely zero expectations. He is being paid like an ace for the next two years ($15.25 million per season), but the fried chicken and beer co-conspirator is highly unlikely to earn such an exorbitant salary.
While he may be fully healthy, expect a bumpy road back.
Is he the ace? Definitely, no.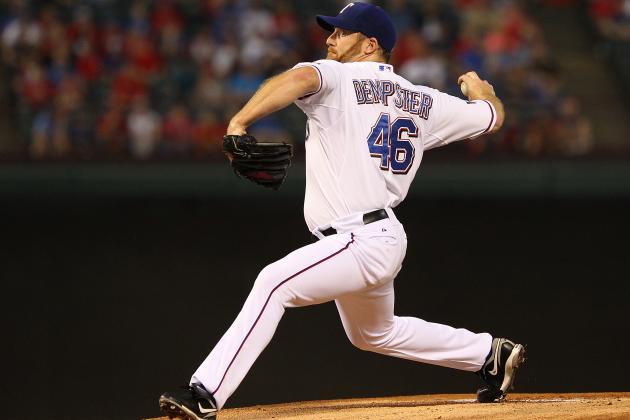 Rick Yeatts/Getty Images

The newly acquired Dempster will give the Sox exactly what they've been lacking: a veteran innings-eater who has proven he can stay healthy. Dempster has averaged 30-plus starts and 199.0 innings per season the last five years, something the Sox will value after the health-related issues that have plagued the team's pitchers the last two seasons.
Pitching for a horrid Cubs team last season, Dempster led the NL in ERA (2.25) until he was traded to the Rangers at the trade deadline.
Here is where things get a little dicey.
Dempster was maddeningly unpredictable, posting an 8.31 ERA in his first three starts in Texas, then a 1.91 ERA over his next five outings, finishing with a 7.71 mark over his last four.
While some of this inconsistency can be attributed to a simple adjustment to changing teams and leagues, one cannot help but wonder if it is a harbinger of things to come for the 35-year-old right-hander.
Is he the ace? No.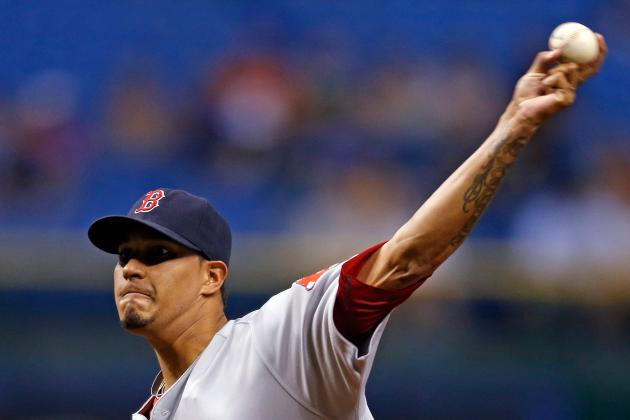 J. Meric/Getty Images

Doubront had a wonderful debut season last year and was the most consistent pitcher on the Sox's staff through the first four months of the year. His 161.0 innings pitched were by far a career high, providing a major reason why he posted 8.16 and 5.13 ERAs in August and September, respectively.
In a season full of poor performances and petulant players, Doubront was a bright spot. It is certainly reasonable for fans to expect a rise in his level of play, given that he has now experienced the rigors of a full MLB season for the first time.
However, Doubront will likely never be a top-of-the-rotation starter. He lacks the control (1.447 WHIP last year) to consistently keep runners off the bases and limit big innings, and his injury history is also a bit troubling.
Doubront will be a valuable compliment to the Sox rotation for the next several years, but expecting him to be a steady No. 1 is unrealistic.
Is he the ace? No.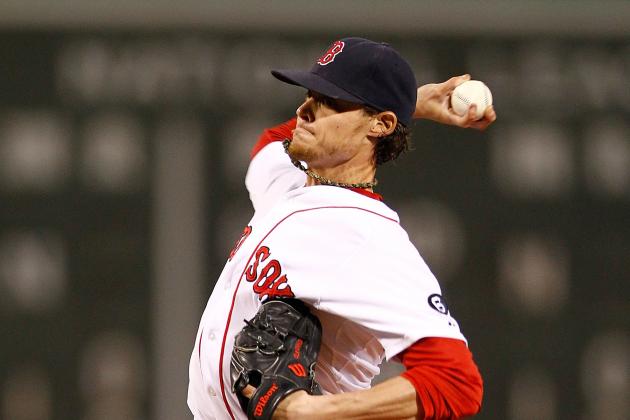 Jared Wickerham/Getty Images

For stretches in 2012, Buchholz looked like a bona fide stopper and the ace of the Sox's rotation. After a slow start, primarily attributed to rustiness in returning from injury, the right-hander rattled of a stretch of 15 starts where his ERA (2.69) and WHIP (1.056) sure looked like the numbers of a true No. 1.
However, with the Sox in free-fall, Buchholz fell right along with them.
In his final eight starts of the season, he put up a Lackey-like 5.62 ERA and 1.450 WHIP, failing to earn a single win. His last outing of the season was truly abysmal, as he surrendered eight earned runs in just 1.2 innings as the Yankees sealed their AL East division title.
Now that he's a full season removed from injury, Buchholz should be a bit more consistent in 2013. His middle stretch of the 2012 season showed significant promise, but to be considered for the top spot he'll need to do it for a full season.
Is he the ace? Not right now, but check back a of couple months into 2013.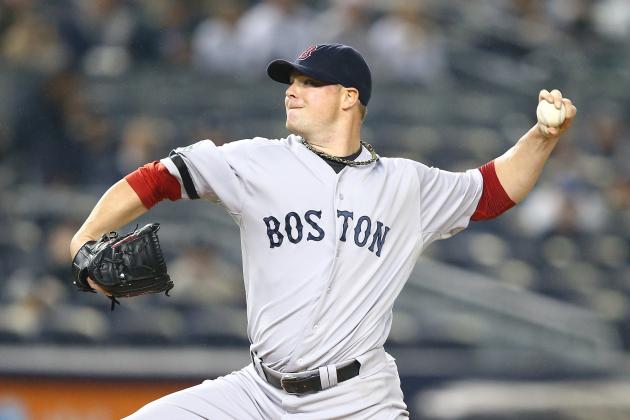 Al Bello/Getty Images

Lester's struggles last season were truly flummoxing, as the left-hander's ERA ballooned from the low-to-mid threes to 4.86. Every time he would rattle off a good start or two, a poor performance would invariably follow.
The nominal "ace" of the rotation, he was anything but.
One thing Lester did do well last season was stay healthy; he tied a career high in starts (33), and had he not performed so poorly would have set a career high in innings pitched as well.
His 3.33 ERA from 2008 to 2011 befits someone hovering between "ace" and "strong No. 2," and at age 28, last year was a great time for Lester to make a leap. Instead, he regressed.
While he could easily bounce back and return to his previous form, counting on Lester to go beyond his previous bests is a dubious proposition.
Is he the ace? Not really; not until he proves last year was a fluke.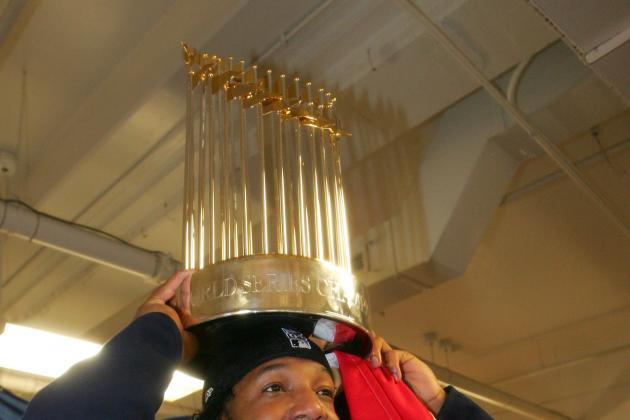 Ezra Shaw/Getty Images
Remember this guy?
If none of the previously mentioned pitchers can be declared the "ace," then who is?
There is no ace.
And that's OK.
It would be one thing if the Sox's presumed starting rotation contained journeymen and cast-offs from other teams who had no track record of success. While the Sox's pitchers are all flawed, they all also have a history of success.
While they may not have a true No. 1, it's also true that they don't have a true No. 5. Each pitcher has, in the relatively recent past, demonstrated that he can be a successful pitcher at the MLB level.
None of them may win the Cy Young (or even be in the conversation), but does that really matter? Who was the "ace" of the 2007 World Series team? Josh Beckett won 20 games that season, but would Sox fans ever say he was a true No. 1?
Ultimately, consistency will be the determining factor in the rotation's success. If this group of veterans can stay healthy and perform at the level they have all previously established, this rotation will be one of the AL's best.