Queens Park Rangers: 10 Games QPR Must Win to Avoid Relegation in 2013
Shaun Botterill/Getty Images

With May pretty much written off thanks to visits from Arsenal, Newcastle and a trip to Liverpool on the final day, Queens Park Rangers will most likely pick up between one and none of the nine points available to them against these sides.
If everything goes to plan however, there will be no need to take anything from these games, as Rangers will be sitting safe and sound above the dreaded drop zone. So with 40 points the usual mark for safety and QPR on 10, that leaves 30 to aim for.
Here are 10 games they must win and really should be winning to avoid relegation. And needless to say, a point picked up here and there from matches not mentioned in this slideshow would also be a bonus.
Of course, form and injuries will have a lot to play in the actual results of these games, but for now, these are the matches Harry Redknapp will be looking to win to keep QPR as an EPL team.
Begin Slideshow

»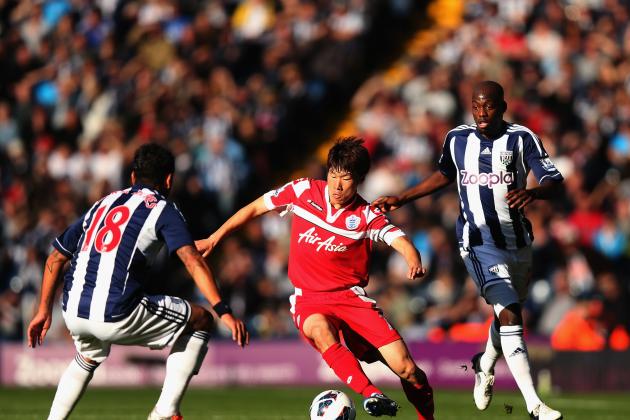 Bryn Lennon/Getty Images

This is a game that four weeks ago I would have written off carte blanche, and if West Brom were at home, then this would read entirely differently.
But with West Brom's whirlwind climb up the table fizzling out into a light breeze, and with QPR picking up six points in the last five games, this could be very winnable for QPR.
Despite all the moaning surrounding the dilapidated display against Newcastle, QPR fans will do the best they can to spur on their team at Loftus Road. And three points could well be a deserved belated Christmas present for outspoken Harry Redknapp.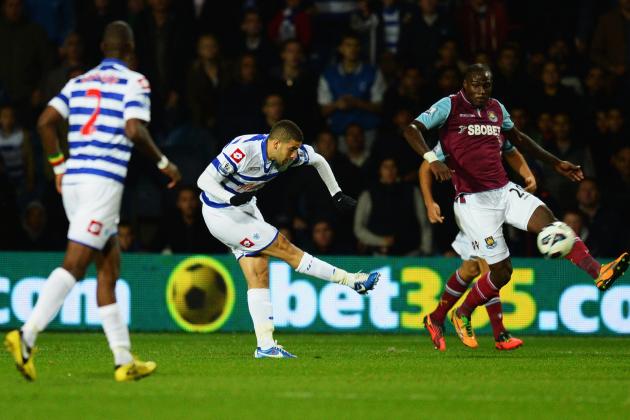 Mike Hewitt/Getty Images

With this potentially the first match played without Adel Taarabt and Samba Diakite thanks to the African Cup of Nations, there will be a very different QPR on display here.
But with West Ham missing the ever-present Guy Demel and super sub Modibo Maiga, the opposition will be having to reshape themselves as well.
If Harry Redknapp has managed to bring in a striker before this date, it may well mean QPR can claim their first away victory since November 19, 2011, which was a very long time ago.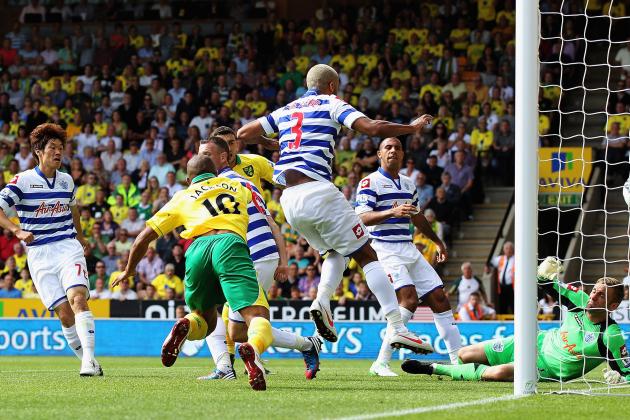 Matthew Lewis/Getty Images

Norwich are currently flying high in the Premier League after adding Arsenal and Manchester United to their conquests.
However, I cannot see that upward trend remaining, and they could well hit a poor patch of form after the New Year—hopefully when they visit Rangers.
Home games will be essential for QPR, and if they fail to take three points off Norwich like they did against Southampton and Reading, this could spell serious trouble.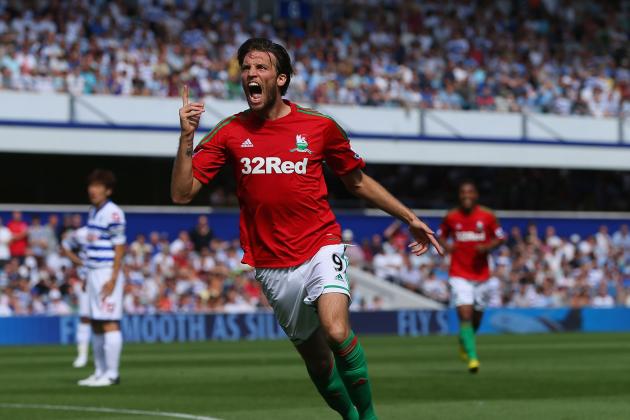 Richard Heathcote/Getty Images

I remember this as though it were yesterday.
The big talk, the big spending and the big hopes and dreams all ended in a big defeat on the opening day of the season to Swansea City.
Rangers will be looking to avenge this humiliation, and the players and fans will travel to Wales, taking it to the Swans. No doubt the home team will rile the visitors, but hopefully this will only spur them on to claim a precious three points.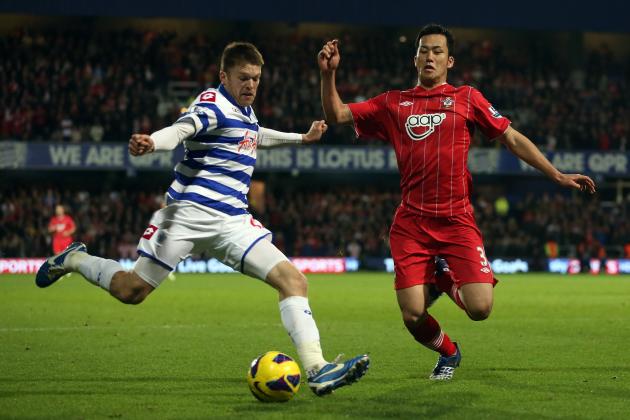 Julian Finney/Getty Images

Southampton look likely to be involved in the relegation battle as much as QPR, and they will also be looking to take three points away from this game.
Having visits from Liverpool and Chelsea to come later in the month, Nigel Adkins (if it is still Nigel Adkins) will have told his team the exact same thing that Harry Redknapp will have told his: "We have to win".
This is a real relegation six-pointer and potentially one of the most important games of QPR's season.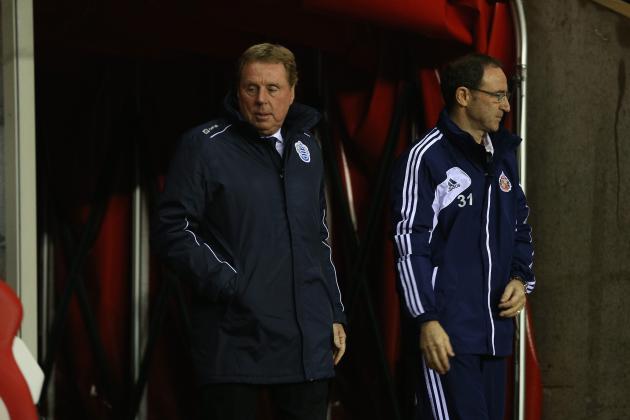 Clive Brunskill/Getty Images

Redknapp's first game in charge was against Sunderland, and QPR came away from that with a point. But on home soil, they have to do two better.
Sunderland are a hard team to predict. Currently languishing in the bottom half, they have the players to be able to string a run of results together and upset any team on their day.
With Martin O'Neill's side having played Arsenal, West Brom and Fulham in the previous three fixtures, Harry will hope the Black Cats are struggling come March and not on the tail end of an unlikely purple patch.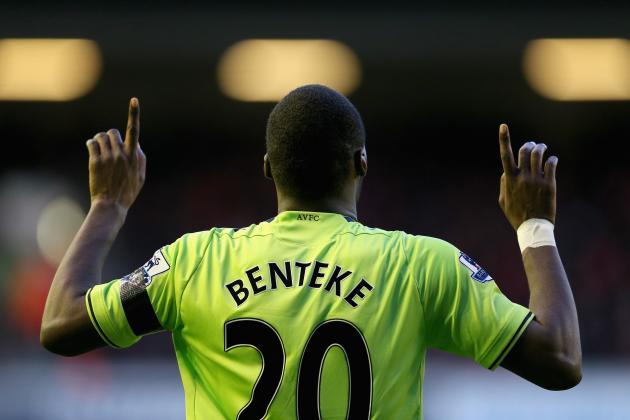 Clive Brunskill/Getty Images

This was a tough choice.
Aston Villa could well be in trouble in the business end of the season, but with players like Christian Benteke and Andreas Weimann, they could also have pulled some shock results out of the bag—like they did against Liverpool two weeks ago.
At home they can be especially tough to beat, but it is these games which can go either way.
Harry's players will need to grab by the scruff of the neck and take the maximum points from Aston Villa if they are to survive in the EPL.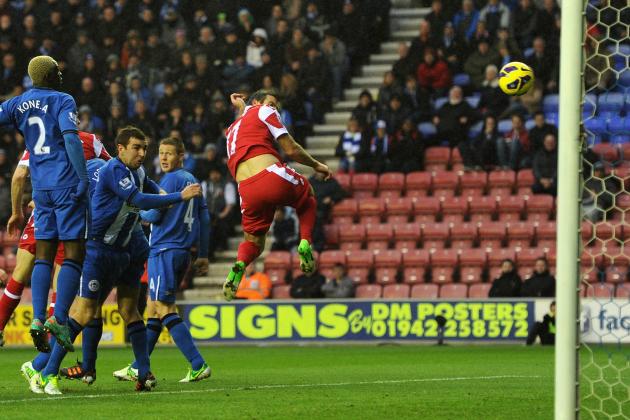 Chris Brunskill/Getty Images

Wigan could be 15 points adrift come April 6 and still stay up.
They have a knack for saving themselves from the Championship with their dying breath and may well have to do it once more this season.
If the Latics are in a predicament again, then their visit to Loftus Road will be the other most important game of QPR's season after the match against Southampton.
The good news for Rangers? They are at home. There would be no chance of predicting a QPR win if it were the other way around.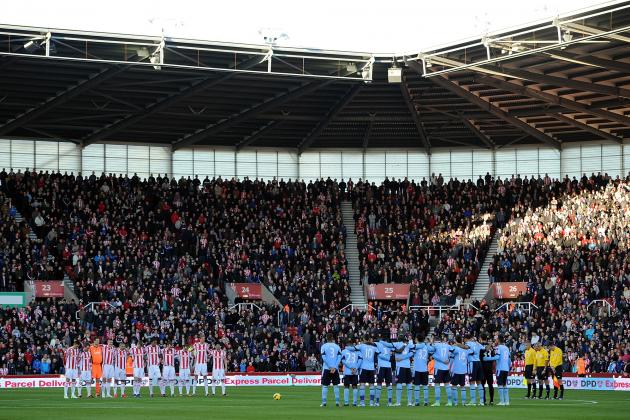 Chris Brunskill/Getty Images

This is yet another team that Rangers are lucky to be facing at Loftus Road.
Stoke most likely will have nothing to play for. I can't see them getting Europe this season with Everton and West Brom in the mix in 2013, and I definitely cannot see them getting relegated or being anywhere near the drop zone.
Rangers need to win games at home, and with the memories of Djibril Cisse's last minute winner in West London last season, QPR will be looking for a repeat performance and result this year.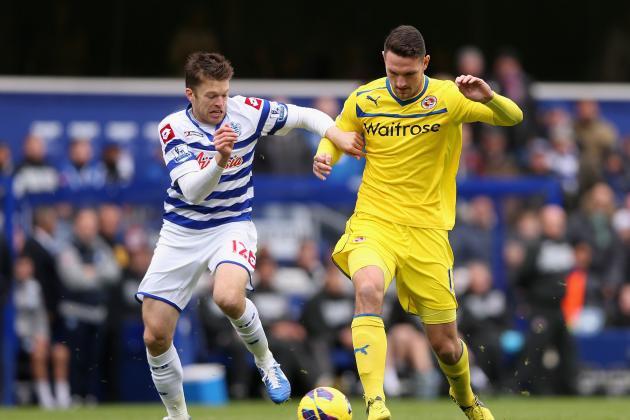 Scott Heavey/Getty Images

The final game Rangers will have to win if they are to remain in the Premier League for a third-season running will be away at the Royals.
Reading will most likely be down and out with four games left, and many would predict QPR to be as well. But if Rangers pick up points where they should and Reading continues to struggle, this should be an easy three points for QPR.
If Reading are still within touching distance, however, this could be a very different story. Harry will be hoping that Reading are down and out come April 27.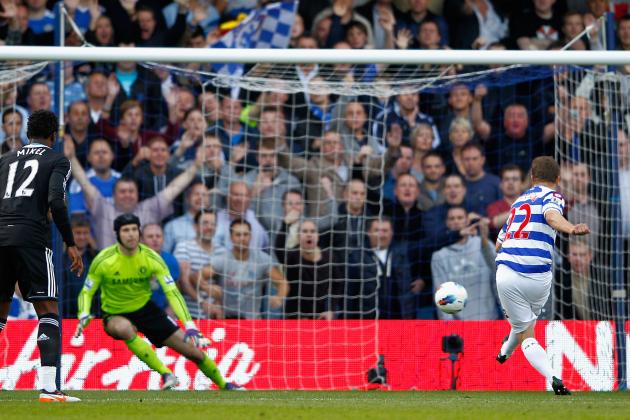 Paul Gilham/Getty Images

For old time's sake, why not?
All fixtures from BBC.co.uk.