Jabari Parker Decision: Is BYU Still in the Running?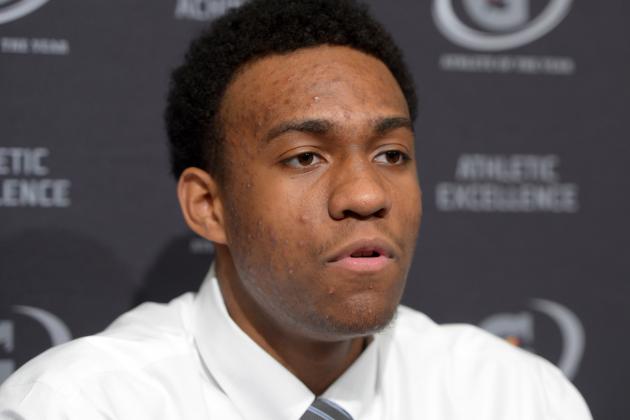 Kirby Lee-USA TODAY Sports

Jabari Parker is on schedule to make his college decision on Thursday, December 20, at 4 p.m. EDT (on ESPNU). With his list of schools cut down to BYU, Duke, Florida, Michigan State and Stanford, the race is as heated as ever.
With college basketball giants like Duke and MSU on Parker's radar, do the Cougars still have a shot at landing him? Here are five reasons why or why not Jabari Parker will don the navy blue and white.
Begin Slideshow

»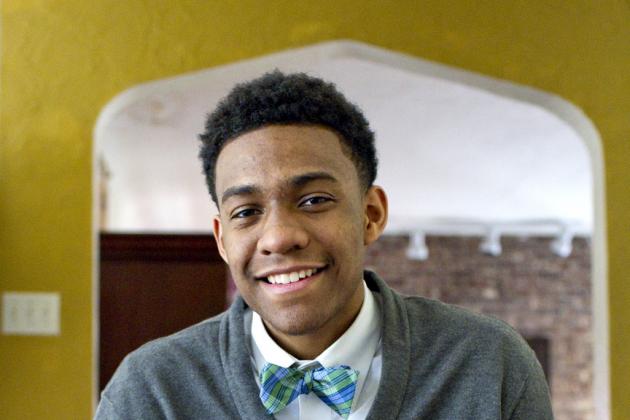 From Sports Illustrated
Jabari Parker is a devout member of the Church of Jesus Christ of Latter-day Saints, the religion that owns and operates BYU. Parker's religion is considered one of the main reasons he is considering Brigham Young.
Although there is likely much more to his consideration of BYU than religion, such as exposure and facilities, I doubt Parker would even think about choosing Brigham Young if he wasn't a Mormon.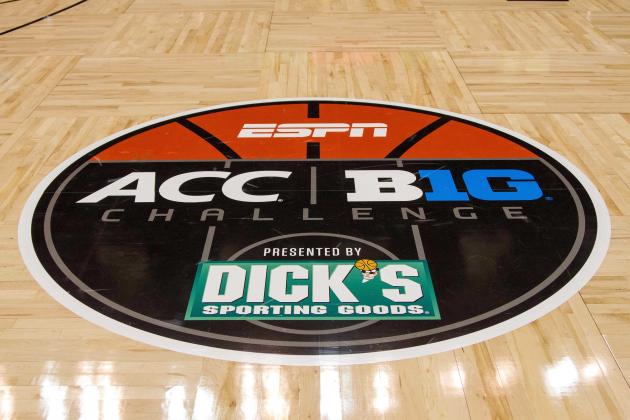 Jeremy Brevard-USA TODAY Sports

If Jabari Parker overlooks the Cougars and decides to play for MSU, Duke or Florida, the competition will be much higher. There is a big difference between playing in the WCC and the ACC, B1G or SEC.
Although the West Coast Conference boasts good teams in Gonzaga, St. Mary's and BYU, that is not much compared to UNC, Kentucky or Michigan.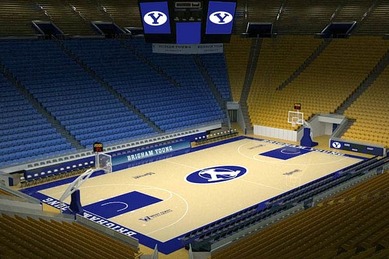 BYUBasketball.com
When it comes to BYU's basketball program, it seems that one of the most overlooked aspects is their facilities. The Marriott Center has the fifth-largest seating capacity of any college basketball arena, falling short of the arenas at Syracuse, Kentucky, Tennessee and North Carolina.
In fact, there is only a 17-seat difference between the Marriott Center and the NBA's second-largest arena, the United Center.
Seating 20,900 fans, BYU's home arena would be a great place to showcase Jabari Parker's skill on a big stage. With all of the Cougar home games live on BYUtv, there is almost no better place in the country for a college game.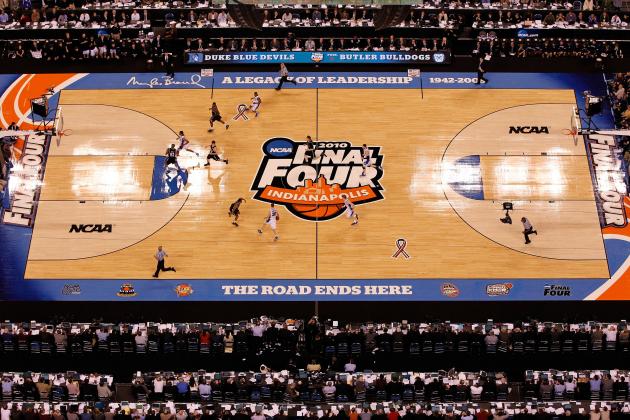 Kevin C. Cox/Getty Images

BYU is not a national title contender at the current time, and even with Jabari Parker, it isn't likely that they will be. On the other hand, Duke and Michigan State are threats year-in and year-out, and that is a definite pro to attending either of those schools.
If Parker really wants to play in the Final Four or possibly obtain a championship ring, Durham or East Lansing are the places for him.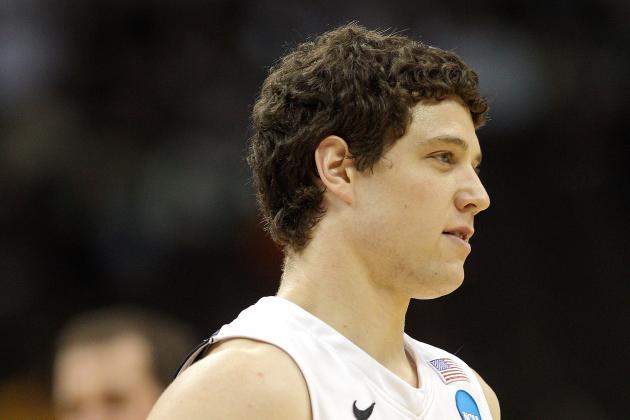 Justin Edmonds/Getty Images
During his time at BYU, Jimmer Fredette was named the National POY.
If Jabari Parker can learn anything from history, one thing is clear: he will be famous at BYU. Like Jimmer Fredette and Danny Ainge, Parker will be "the man" as a Cougar and will be the star on BYU's roster.
If he decides to play for Duke, Florida or MSU, he will be just another 5-star recruit and a member of the plethora of one-and-done's. Heck, he may not even get a starting role at some of those schools.
At Brigham Young, Parker will become a legend. As the "Gangnam Style" parody said, "Might sign with Duke, MSU, and I said oh, no. There's only one place for you Jabari, that's Provo."