3 Things the Media Misses About Rangers Coach John Tortorella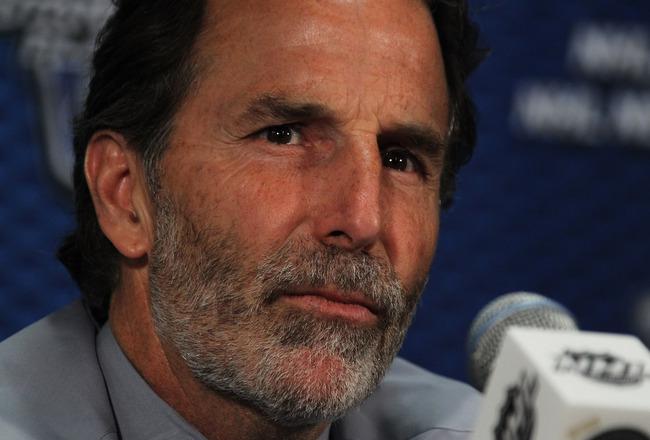 Bruce Bennett/Getty Images
It's really a shame that fans of every NHL team cannot enjoy the spectacle that is a John Tortorella press conference following each game.
I used to turn the broadcast off after the Rangers would lose; but not anymore. This stuff is golden. And I'm certainly not alone in thinking this. You can go right ahead and ask any Rangers fan what they're favorite Torts presser is, 'cause they're certain to have one.
Hopefully everyone is enjoying the ride, 'cause Torts won't always be coach of the Rangers and these beauties won't last forever. To be honest, these few months of NHL lockout have given me a serious case of Torts withdrawal; I can't even imagine how the media are getting on without him.
His fantastically unpredictable, yet memorable exhibitions have even prompted viral spoof videos, which have further promoted his legacy.
Although he is known to conduct 15-second pressers from time to time, which could complicate things for the media, Torts is also just as likely to put on a spectacle. It's his unabashed willingness to speak his mind that has made him something of a league-wide treasure, and at times, a walking headline writer.
Despite his occasional reluctance to speak with the media in a civilized way, there are several Torts-related things reporters would have trouble finding elsewhere in the absence of a NHL season.
Have a look at what the media, and us as fans, are missing about the man, the legend, John Tortorella.
Honesty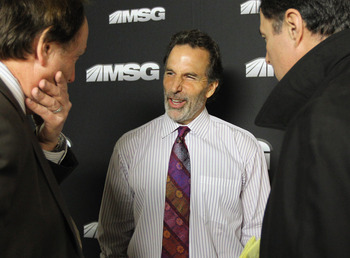 Bruce Bennett/Getty Images
You may hate him, you may love him, but you have to respect Torts' blatant honesty. The man wears his heart on his sleeve, and that's something to appreciate.
It's gotten him into trouble in the past, but the man knows no other way than to tell it like it is. What more can the media ask for? He's given them absolute gems throughout his career in the NHL.
Early last season, following a game versus the Sharks, Joe Thornton had some remarks about the Rangers that Torts didn't appreciate. He claimed the Rangers were "probably the softest team we played against on this road trip," despite his Sharks losing the game.
The following day, Torts fired back with a shot at Thornton's lack of Stanley Cup winning merit, claiming "he could go down as one of the better players to never win anything in our league."
So you'd better think twice before you say something negative about a Torts-coached team, 'cause he'll come right back at you and hit you where it hurts, regardless of who's listening.
Torts also doesn't take very kindly to stupidity. Just ask Brian Engblom, who was bestowed with the glorious opportunity of interviewing Torts on the bench while his team was losing. Things went as smoothly as you'd imagine, with Torts even offering Engblom a piece of advice: "You ask stupid questions, you get stupid answers." Unfortunately, that isn't shown in the video.
And to the group of reporters who decided to ask Torts during a presser why he doesn't like to divulge team information to the media during the playoffs, and why he acts like "this" with them: What on earth were you expecting?
But for reporters, honesty is really all you can ask for. The man always provides you with something to write about, even if it isn't exactly what you had in mind.
Passion for the Game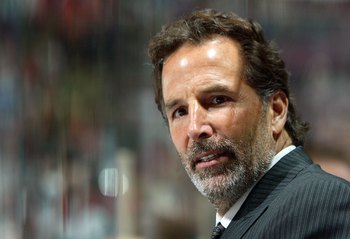 Jim McIsaac/Getty Images
What John Tortorella is first and foremost is a hockey man. Like many of us, he got involved in the sport simply because he loves it, and this he could not make any more obvious.
It's evident that his intensity for the game is drawn right from his love of it. And one thing he particularly doesn't like is when people tarnish the game.
Torts has, on numerous occasions, voiced his disapproval for the current state of the game. He believes the respect level between players has taken a dive and it's bad for the sport.
But, even more interestingly, John Tortorella has no problem calling out the league in instances where he believes its marketing interests overshadow those of the game's.
A perfect example would be his Winter Classic postgame interview. After being asked to address the controversial penalty shot in the final minute of the game, Torts wasn't shy to voice his feelings on the matter, stating, "Well I'm not sure if NBC got together with the refs or what to turn this into an overtime game, it started with the non-call on Gabby...and then everything starts going against us."
In truth, many hockey fans, especially Rangers fans, saw where Torts was coming from, but a coach calling out the league and its credibility in such an important event is not something you see often.
He would go on to do it again, too. In April of this past year, in a game against the Pittsburgh Penguins, Derek Stepan was involved in a nasty knee-on-knee incident with Penguins defenseman Brooks Orpik.
Orpik received a five minute major and a game misconduct, but the incident got Torts so heated that, in a postgame interview, he stated: "It's a cheap, dirty hit. I wonder what would happen if we did it to their two whining stars (Crosby and Malkin) over there, I wonder what would happen. So I'm anxious to see what happens with the league with this. Just no respect amongst players, none. It's sickening."
It's interviews like these that prove that, despite Torts' rough approach, he loves the sport and is willing to say the things that need to be said regardless of the consequences.
For those two incidents, Torts racked up $50,000 in fines. But the chances that those figures deter him from voicing his opinion on the state of the game are slim. And that's something both the fans and the media should be thankful for.
Human Side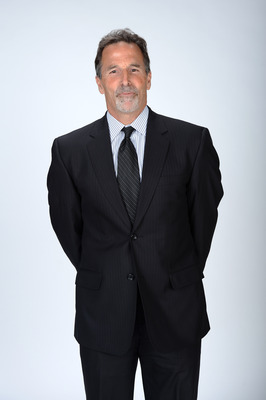 Harry How/Getty Images
There are a lot of people in the hockey world who hate John Tortorella. They think he's a loud-mouthed, arrogant hot head, and while it's easy to understand why people would believe that, it's a shame that they simply don't know the real Tortorella.
The truth is he's an amazing human being. Over the course of his time in the NHL as a coach, Torts has used his influence to make a difference in the world. In 2005 he was awarded the Award of Excellence by the Ronald McDonald House Charities of Tampa Bay for his work with Tampa's less fortunate children.
He also has raised money for The Children's Home and the Child Abuse Council by conducting various events such as fishing and street hockey tournaments. In 2007, Torts' prominent community service prompted The Children's Home to award Torts with the Helen Ayala Davis Award.
His former general manager in Tampa, Jay Feaster, once told Bruce Arthur of the National Post that Torts "constantly engages in charity work that he has no interest in sharing with the public, or the media."
Since he's returned to New York, Torts' charitable practices have continued. This past summer, John and his family's Tortorella Family Foundation helped set up the New York Rangers' first Rangers Dog Walk.
Fans had the opportunity to take their dogs for a walk with Coach Torts and a host of Rangers players, while all revenue collected went to the Westchester Humane Society. Tortorella himself is an animal lover and was pleased to provide the opportunity for dog owners to adopt another dog at the event.
Perhaps Torts' best known humane act is his relationship with 10-year-old Liam Traynor, who has cerebral palsy. Their interaction was well documented thanks to HBO's 24/7. Ever since the two met at a Rangers practice in 2010 the two have become great friends, speaking on a semi-regular basis.
Around the league, Torts takes a lot of flack for being a rough and the edges kind of guy, but it's stories like these that really show who he is, and kudos to the media for picking up these stories. It's not every day a man who is so fortunate is willing to be so kind.
No matter how difficult he may be to interview sometimes, each and every member of the media should be honored to speak with such an amazing person.
Keep Reading

New York Rangers: Like this team?