How Would Gareth Bale Fit in Real Madrid's Attack?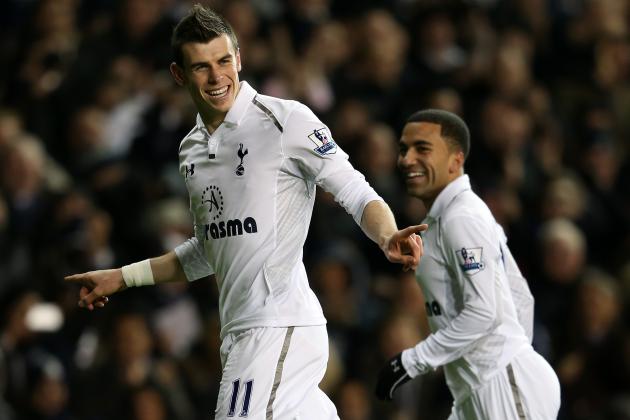 Julian Finney/Getty Images

With the January transfer window right around the corner, teams all over the globe are preparing to make player acquisitions in the hopes of finding that right player to give them a boost in the second half of their season.
Among the players being considered, there are few as highly valued and talented as Tottenham's Gareth Bale.
Initially, it was that that Bale would not leave Tottenham until next summer at the earliest, but with Real Madrid's season having been less successful than expected, numerous rumors have sprung up about a potential transfer.
The Daily Star (via Marca) have reported that Los Blancos have set aside up £57 million to fund a Bale transfer, while Luka Modric has made clear attempts (h/t Daily Mail) to sway Bale's decision and convince him to make the move to Spain.
And unlike Harry Redknapp, who always vehemently denied any chance of Bale leaving Tottenham under his reign, Andre Villas-Boas has been very candid with the media, stating that the possiblity of Bale leaving definitely exists (h/t Independent).
But, hypothetically speaking, if Bale did leave for Madrid, where would he fit? Does the role he will take up for Los Blancos warrant the huge amount of cash they'll have to spend to acquire him?
Begin Slideshow

»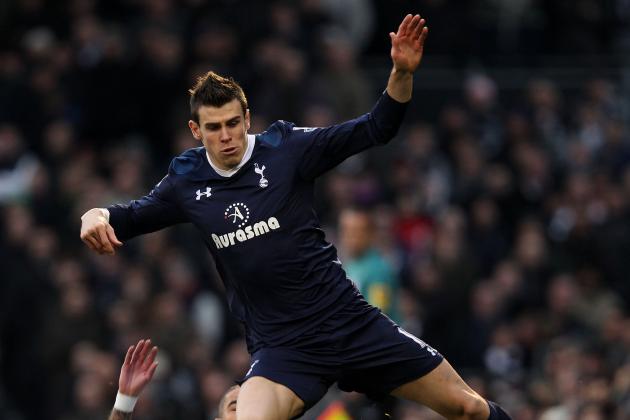 Jan Kruger/Getty Images

At Tottenham, Bale has played as a left full-back, a left-winger and as a right-winger. Of those three, he's only experienced real and prolonged success at left wing.
Bale began as a left full-back at Southampton, and that was probably what what delayed his breakthrough at Tottenham (along with injuries). From the start, defense was never Bale's strong suit, and as such the more consistent Benoit Assou-Ekotto was usually preferred over him.
It wasn't until 2010-11, when Bale was shifted to left midfield/wing that he was able to truly showcase the talent he had and set himself up to become one of the greatest left-wingers in modern football.
As for right wing, Bale has consistently disappointed in that position for Tottenham. He started one game as a right midfielder to accommodate Luka Modric on the left last season. Everton won that game 1-0, and Redknapp recognized how bad Bale's play was that he never started him there again.
He did, however, experiment with getting him and Lennon to swap flanks halfway through games in which the team was struggling to confuse the opposition, but that yielded little success as well and Redknapp discontinued the practice toward the end of the season.
It is often noted that Bale is a big success for Wales at right wing, but such a claim is debatable. Wales have in general struggled under Chris Coleman, and though Bale terrorized Scotland on the right flank in October, he followed that up with an anonymous performance against Croatia.
Bale can slot in at right midfield or left-back when squad injuries require him to do a decent, serviceable job. But only at left wing is he capable of performing at his explosive best and tormenting opposing defenses at will.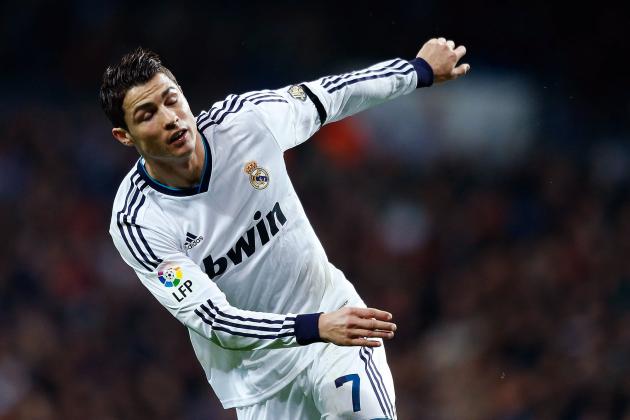 Gonzalo Arroyo Moreno/Getty Images

Bale may be one of the world's best left-wingers, but Cristiano Ronaldo is the best left-winger in the world. Bale will face major struggles to get any playing time at left wing if Ronaldo is averse to the idea of changing flanks or if Mourinho simply decides that Ronaldo won't switch flanks.
On the right wing, things are not straightforward for Bale either, with Jose Callejon and Angel di Maria competing for playing time. At his best, Bale is a better all-around player than either winger, but out of position, both have the ability to outshine him.
At left-back, Fabio Coentrao and Marcelo are two of the best in the world; most agree that Marcelo makes the cut for the top five, while Coentrao isn't too far down from that (top 15-20, if I were to throw out a guess).
Bale's play at left-back, at least in the last few years, pales in comparison to the level these two players play at in the position.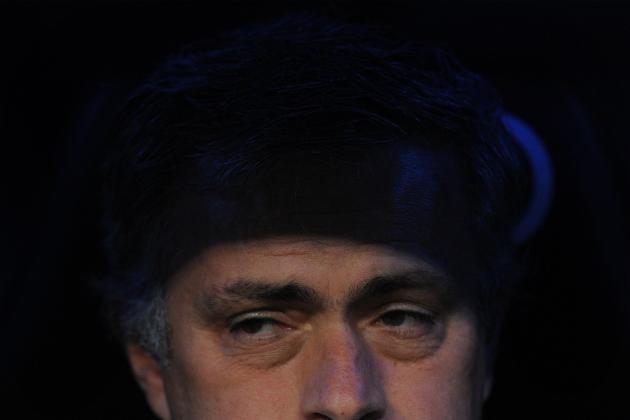 Denis Doyle/Getty Images

Regardless of whatever other difficulties would arise for Bale were he to move to Real Madrid, it's safe to say that his playing style meshes very well with that of Jose Mourinho—and La Liga in general.
Mourinho is famous for his high-tempo offense; the team presses hard on defense and is always running, and when the opportunity arises for a productive counterattack, it pounces immediately, like few teams in the world can.
With his pace and quick reactions, Bale should fit in this system with much ease.
As for La Liga, the league suits Bale well. Though it a bit of an overgeneralization to say that the English Premier League is about strength and La Liga is about technique, overall that general theme holds true through most games.
Bale's days in the EPL have allowed him to bulk up considerably to where most EPL defenses can no longer simply muscle him off the ball. That strength should enable to deal with most La Liga defenses in the physical department without much trouble.
Technique has always been Bale's strong suit, and his strong finishing ability should enable him to record an even high return than he did at Tottenham if given similar playing time, especially in a higher-octane offense.
Finally, as a small side note, Bale's reputation as a diver likely would not follow him to La Liga, and like Ronaldo, he would likely receive fewer diving calls and more penalties for the fouls he faces in the box.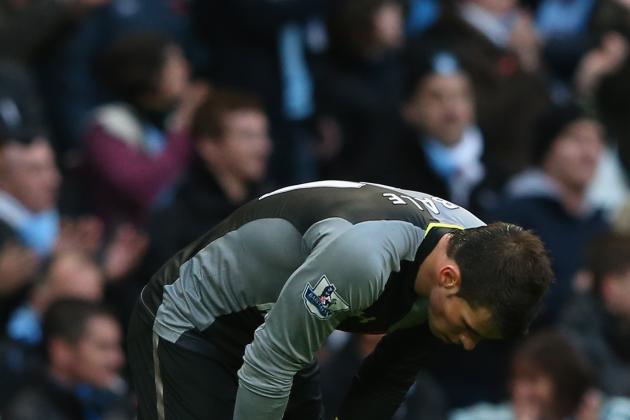 Alex Livesey/Getty Images

Taken alone, the partnership of Gareth Bale and Jose Mourinho is exciting to think about. Taken in the context of Real Madrid's squad, it doesn't seem likely to be very fruitful.
As long as Ronaldo is at Real Madrid, or at least until his form starts to dip in some significant manner, there is no need whatsoever to bring in another left-winger at the club.
Heck, with Marcelo and Fabio Coentrao at the club, Denis Cheryshev waiting for his chance with the first team and Jose Callejon capable of playing on either flank, left wing is arguably the most secure and deep position in Los Blancos' squad.
Were Bale to make the transfer to Madrid, he would likely become a rotation player in two positions (left-back and right-winger) that he does not excel in. In essence, it would very much be career suicide, or at the very least a step back in career that has followed a very upward trajectory.
Put simply, at this time, Bale does not fit into Real Madrid's squad, and they would be foolish to throw away massive amounts of money on the area of their squad that requires the least improvement. It would be a lose-lose situation for all involved.