Patriots Players Guaranteed to Be Gone After 2012 Season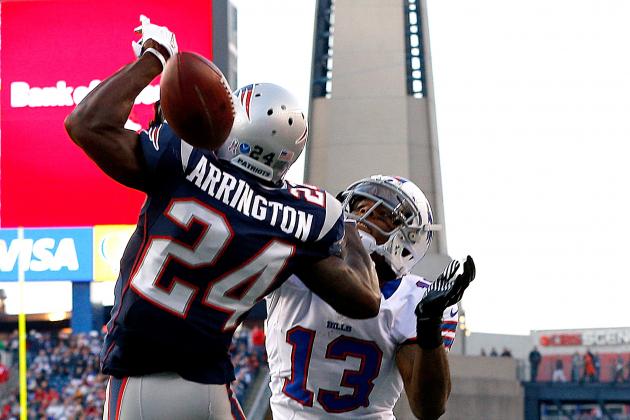 Jim Rogash/Getty Images

The Patriots are powerful and disciplined at every position. That's how they run things: From top to bottom, players and coaches alike, they keep the machine strong and balanced.
When they find a weak link, they correct the situation.
The Patriots are entirely devoted to winning and bringing home championships. That's the goal, that's the plan, that's the driving force behind every decision the team makes.
They've remained loyal to their habit of staying objective and acting in the best interest of winning. When players have to go, they go. That's how the team stays on top.
With that in mind, here are some of the New England players who are guaranteed to be gone after the 2012 season.
Begin Slideshow

»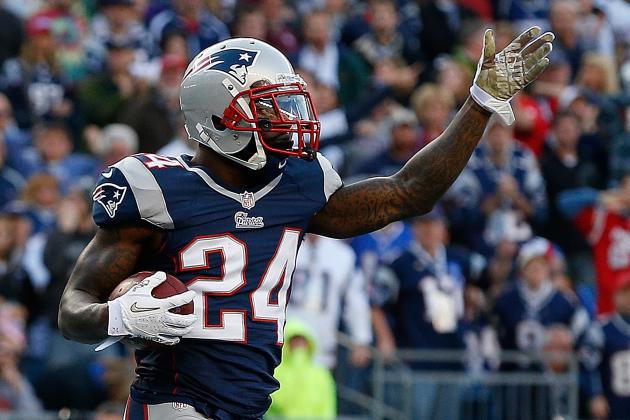 Jim Rogash/Getty Images

Last season, Kyle Arrington had 88 tackles, 15 passes defended and seven interceptions (top in the league). This season, he has 59 tackles, one forced fumble and 10 passes defended. All around, a nice collection of numbers from an enthusiastic cornerback who always plays hard.
Now, here comes the bad news.
Arrington's blunders in coverage are clear and severe. His playing time was docked multiple times this season, most notably against the Seahawks and Colts, when lapses in technique made him a liability. He gives up big plays, including a fatal one in Week 15 against the 49ers.
He also has no interceptions this season.
Without any memorable moments for Arrington to hang his hat on, he'll have a very tough time earning another chance with the Patriots.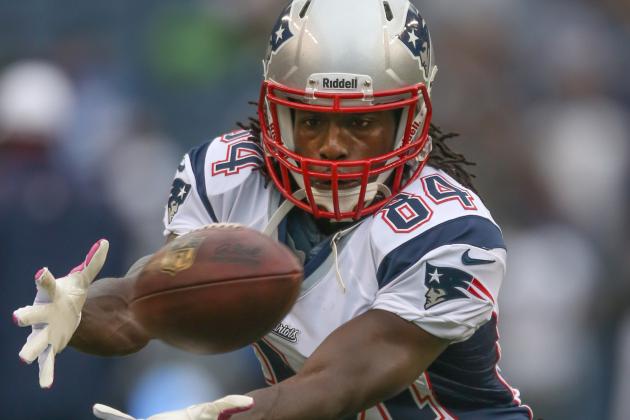 Otto Greule Jr/Getty Images

Deion Branch's time in New England is gradually winding down. But, amazingly, the reason has nothing to do with Branch's age (33) or his ability (which remains impressive). In fact, the main issue has nothing to do with Branch.
It has to do with Rob Gronkowski and Aaron Hernandez. Or rather, with the fragility of Gronkowski and Hernandez.
These tight ends are prone to injury. Having this tandem healthy at the same time is a rarity and luxury to be enjoyed in fleeting moments.
With a duo this fragile, the team needs backup. But the Patriots only have four receivers to carry the load. One of those receivers is primarily a special teamer, which only leaves three guys to pick up the slack when an inevitable injury occurs. That's insane.
This method might work in the regular season, but history has shown that it hurts in the playoffs.
The Patriots need an injection of new receivers who can keep the team afloat whenever their tight ends are out. Julian Edelman was being groomed for this exact purpose, but ironically, he wound up on Injured Reserve.
If the health of these tight ends was more reliable, Branch would probably have a shot at another season. But when the offseason arrives, brand new receivers will likely be on the Patriots' "to-do list." That will leave Branch on the outside, while the team searches for more guys like Brandon Lloyd.
Wesley Hitt/Getty Images

Ras-I Dowling is a naturally-gifted athlete with serious speed and skill. He has the potential to be a playmaker in the secondary and a game-changer on special teams.
But he's always injured. That's why his potential remains hypothetical.
Back in college, Dowling struggled with an ankle fracture, several pulled hamstrings, a right knee injury and a broken hand. Ailments continued to haunt him in the NFL, as he missed his entire debut season with the Patriots in 2011 because of a hip injury, then wound up on Injured Reserve a few games into 2012 with a thigh injury.
It's impossible to envision Dowling as an integral piece in 2013 or beyond. What role could he possibly play?
If he can't stay on the field, his talent ceases to have value.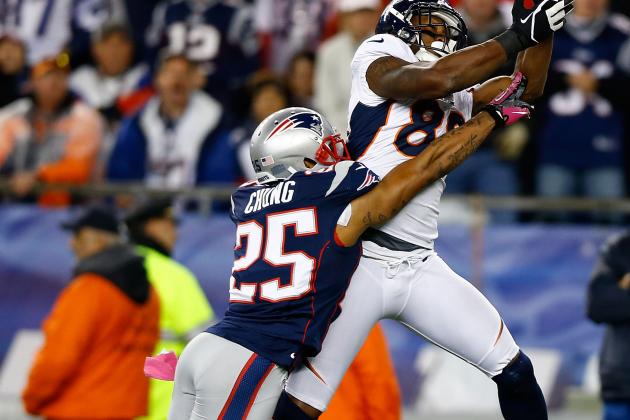 Jared Wickerham/Getty Images

A savage competitor and a natural-born leader, Patrick Chung was primed to become the leader of a revitalized secondary that would erase the memory of last season's historically poor unit. Brilliant up-and-comers like Ras-I Dowling and Sterling Moore would become essential components of this grand vision.
But the vision fell apart.
Moore hit a sophomore slump, then signed with the Cowboys. Dowling wound up on Injured Reserve almost as soon as the season started.
As the grand vision of the defensive backfield collapsed, so did Chung's position as its center of power.
Chung was thwarted by his own body. Again.
He's never been healthy for a reliable stretch of time. He often misses games (four this season, eight last season). When he does play, he underperforms, with a tendency to give up the big play (see: Donald Jones' 68-yard touchdown in Week 4).
It's likely that the Patriots will continue to build their new secondary on the strength of its misfit players and add to their odd chemistry. They'll search for guys who can gel with Steve Gregory, Aqib Talib, Devin McCourty and Alfonzo Dennard. They'll look to keep this intriguing experiment moving forward.
But the question becomes: Where does Chung fit into this picture? Does he fit at all?
It sure doesn't look like it.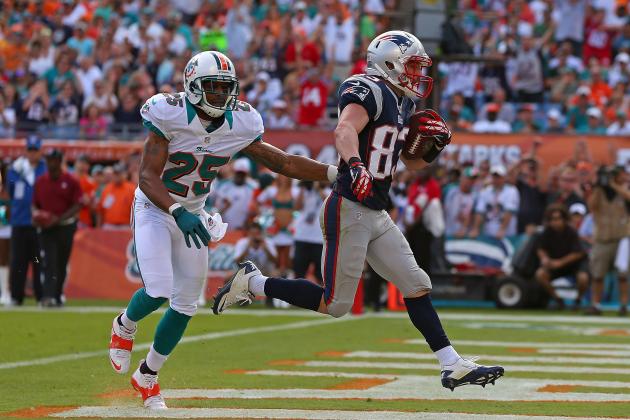 Mike Ehrmann/Getty Images

There are a lot of people out there who believe Wes Welker will absolutely, positively be gone after the 2012 season. His age is a factor (31), but it's more about the fact that he didn't get a long-term deal last summer.
The line of thinking is: Why would the Patriots suddenly splurge now with Welker a year older?
Of course, there's a compromise here: another short-term deal. There's wisdom, fairness and merit to that solution, just as there was the first time around.
But it's a solution that continues to play with fire.
This is an issue of devotion. In other words: How much does this team want this player and vice versa?
When the answer to that question isn't clear, it gets muddled, then it gets ugly. That's how you wind up with Ray Allen on the Miami Heat, or potentially worse, with Welker on the Jets (shudder to think).
The best thing to do here is to expunge the simmering drama before it bubbles over. Nobody does Welker's job better than Welker, so why keep playing with fire?
The Patriots should sign him to a reasonable, multi-year contract and keep him in New England where he belongs.