Tottenham: 4 Reasons AVB Should Focus on Top 4 Instead of Europa League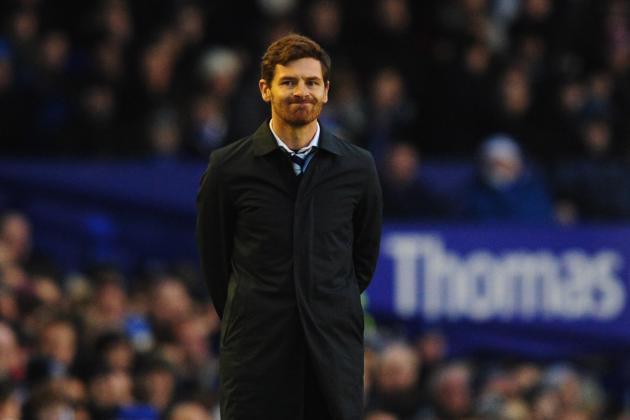 Stu Forster/Getty Images

Whether he realizes it or not, Tottenham manager Andre Villas-Boas has a dilemma fast approaching.
Almost half-way through the season, Spurs sit fourth in the Premier League and hold a spot in the Europa League Round of 32. That sounds almost ideal, like the best of both worlds, right?
Well, there's a few problems.
While it would be awesome to see Spurs go all-out for both a top four spot and a European title, one of the two needs to take precedent going forward.
So which one should it be?
Here are four reasons Tottenham should worry less about the Europa League and more about finishing in the top four of the Premier League.
Begin Slideshow

»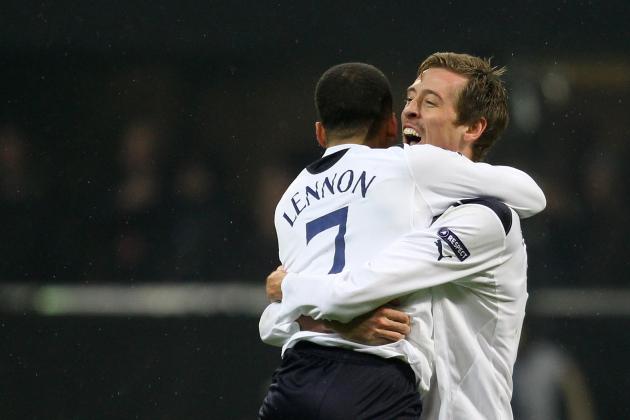 Alex Livesey/Getty Images

It's simple logic: When faced with two possibilities, you should go for the one that would reward you the most.
Here, that is a top four finish.
You see, with how Europe is set up at the moment, finishing in the top four of the Premier League earns a team qualification into the next season's Champions League, while winning the Europa League just gets you back into the Europa League.
Now, don't get me wrong: I am not advocating a philosophy similar to Arsene Wenger's, who suggested that a top four finish is as good as a trophy. Merely qualifying for the Champions League should not be Spurs' ultimate goal.
However, it should be the goal for this season.
The allure of competition in the top-flight of Europe will surely catch the eye of some transfer targets, while the money gained from the competition will allow Spurs to pay for them.
On the other hand, a Europa League trophy with no top-four finish could catch the attention of other clubs, who would try to lure Tottenham's best players away.
Plus, we all got a taste of the glory of the Champions League in 2010-11 and, frankly, want that back.
Trophies are of course the ultimate goal, but Champions League football should be a prerequisite, allowing the club to ultimately build towards them.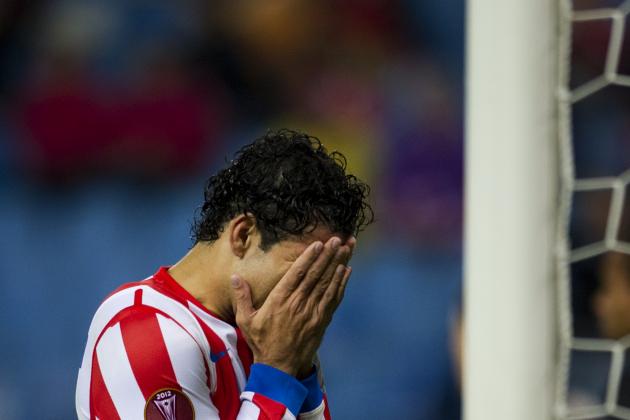 Jasper Juinen/Getty Images

The obvious question that arises from discussions like these is: Why can't Tottenham go all-out for both?
In a perfect world, that would be lovely. Chasing the Champions League while also getting some good experience in European football would be awesome.
However, there have been far too many cases of teams overextending their side to ignore the probability.
You see, as the Europa League progresses, the schedule will be hectic: Premier League match on the weekend, Europa on Thursday, Premier League match on the weekend, etc.
Even the best of sides can't deal with the rigors of both.
Just ask Atletico Madrid, who went all-out for the Europa League last season. What happened? They won the European competition and finished fifth in La Liga, leading them back to the Europa League this season.
Since, they destroyed Chelsea in the Super Cup and sit second in La Liga thus far. I doubt many sides in the final 16 of the Champions League would want to run up against them.
Meanwhile, both Manchester United and Manchester City rested their players in the Europa League knockout stages last season and ended up back in the Champions League.
Is this fair? Personally, I would like to see the Europa League winners qualify for the Champions League, but you have to play the hand your dealt.
Spurs should learn from these other sides and put a top four-finish as their higher priority.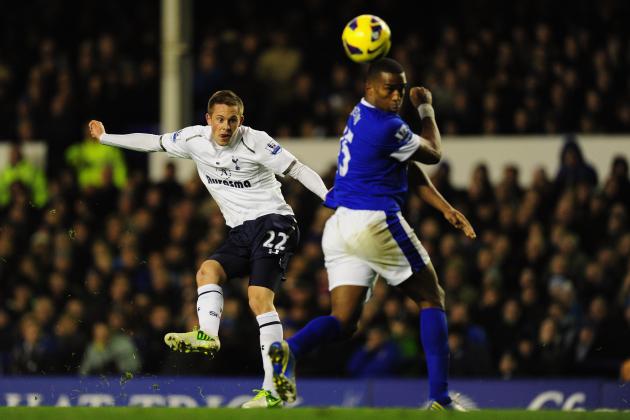 Stu Forster/Getty Images

If the first few months of the season are any indication, the race for the Premier League's top four will go right down to the wire.
I mean, just six points separate third place from 11th at the moment, meaning Tottenham are just a few poor results away from the bottom half.
With the likes of Arsenal and Everton lurking just beneath them, Spurs should realize that they will need every ounce of their strength to come out of this dog fight with their goal attained.
This will be impossible if they are also putting huge efforts into the Europa League.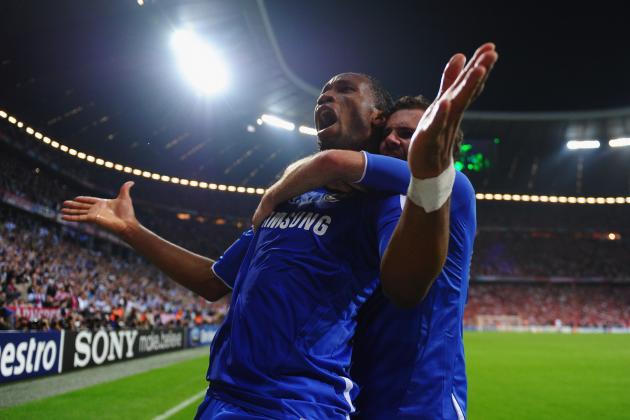 Laurence Griffiths/Getty Images

With the way UEFA has their European competitions set up right now, a club must protect themselves from all possibilities.
Tottenham and their fans know this better than anyone.
Last season, Spurs finished fourth in the Premier League, yet had their spot in this season's Champions League ripped away from them by Chelsea's victory over Bayern Munich in last year's Champions League Final (yes, a competition Spurs didn't even compete in).
Hence, there is a chance that Tottenham achieve both of their goals and find themselves back in the Europa League anyway (i.e. if they beat out Arsenal and the Gunners win the Champions League).
As unlikely as this ridiculous turn of events might be, Spurs must protect themselves and go all-out for third.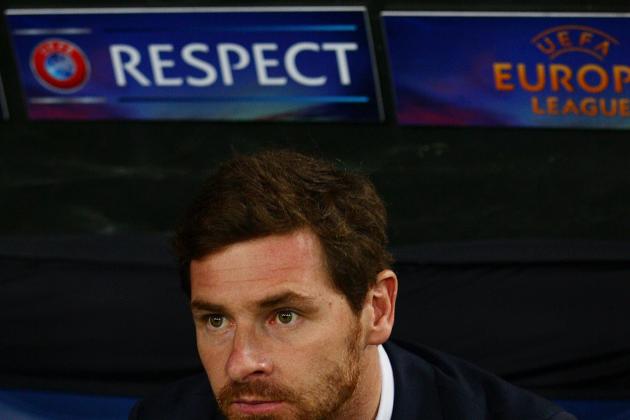 Paolo Bruno/Getty Images

These are my four reasons as to why I would go for a top four finish over the Europa League.
Of course, I would love to see Spurs compete in Europe and do as much as they can there.
If AVB believes his side can do both, then I would (cautiously) support that.
However, missing out on the Champions League for a deeper run in the Europa League is just unacceptable.
What do you think? Did I miss anything? Have any thoughts you would like to share?
Let me know in the comments section below.
For the latest news in the world of football, follow me on Twitter.