Yankees Rumors: Fact or Fiction on All the Hottest Rumors in the Bronx, Part 3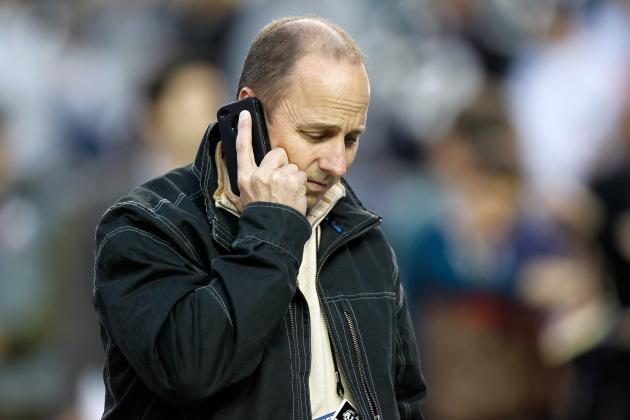 Gregory Shamus/Getty Images

This has been one of the more unusual offseasons for the New York Yankees.
Their first order of business was taking care of their own free agents, as the team brought back pitchers Hiroki Kuroda, Andy Pettitte and Mariano Rivera on one-year deals.
They let Russell Martin walk away as a free agent to the Pittsburgh Pirates, Eric Chavez left for the Arizona Diamondbacks, as did Andruw Jones to Japan and Nick Swisher is currently exploring his free agent options on the market.
The offseason plans drastically changed when it was announced that Alex Rodriguez needed hip surgery and would be out anywhere from four to six months.
So to fill the void left by A-Rod, the Yankees signed long-time Red Sox infielder Kevin Youkilis to a one-year, $12 million deal.
The Yankees then brought back Ichiro Suzuki on a two-year, $13 million deal, and he will be their primary right fielder in 2013.
The only other move the Yankees made was bringing in former Angels backup catcher Bobby Wilson on a one-year minor league deal.
Other than that, the Yankees haven't been very active, as they have passed on free agents like Josh Hamilton, Zack Greinke, B.J. Upton and Shane Victorino.
The Yankees have not spent big on free agents like they have in the past, as they attempt to get under the $189 million mark for their payroll.
However, the Yankees aren't quite done yet, and still have holes to fill on the roster.
This will be the third installment of "Fact or Fiction" regarding any rumors surrounding the Yankees.
We covered Part One back on November 18 and then Part Two back on December 3.
Now, here's Part Three of all the hottest rumors coming out of the Bronx.
Begin Slideshow

»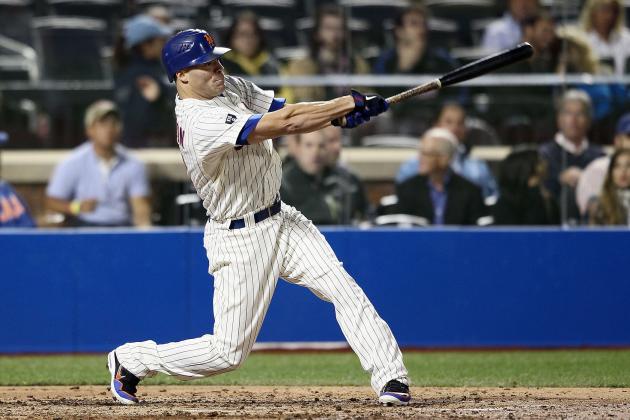 Alex Trautwig/Getty Images

The Yankees have a vacancy for their fourth outfielder spot.
As mentioned in the opening slide, Andruw Jones has departed to Japan for 2013 after spending two seasons with the team.
Scott Hairston's name has come up this winter for that exact spot on the Yankees, but the interest has cooled down a bit.
Ken Rosenthal of FOX Sports did say that the Yankees, along with the Mets and Phillies, remain interested in the mix for Hairston.
Source: #Phillies, #Mets, #Yankees remain in mix for Scott Hairston.

— Ken Rosenthal (@Ken_Rosenthal) December 5, 2012
Hairston wants a multi-year deal, but I don't think the Yankees are willing to go that far for a part-time outfielder.
I see the Mets giving him that second year to bring him back into the fold.
Verdict: Fiction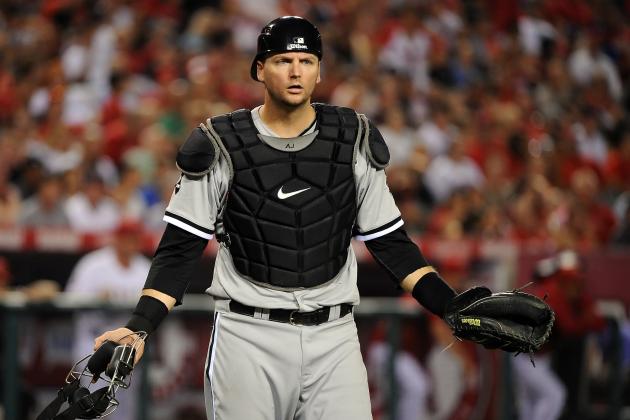 Lisa Blumenfeld/Getty Images

Last month, the Yankees let Russell Martin walk away, leaving a void at the catcher spot.
Mike Napoli signed a three-year deal with the Boston Red Sox, and although his deal isn't finished, I'll be shocked if the deal falls through.
That leaves Pierzynski as the last top catching target on the free agent market, and the Yankees did negotiate with his agent during the Baseball Winter Meetings.
However, according to Jon Heyman of CBS Sports and WFAN, the Yankees are very cautious regarding the 35-year-old.
#yankees hesitating on pierzynski because they view him as only average defender. AJ had big yr but market a mystery

— Jon Heyman (@JonHeymanCBS) December 8, 2012
The Tampa Bay Rays and Texas Rangers remain in the mix for Pierzynski, but it's hard to gauge what team is the most interested in him right now.
I know the Yankees are cautious about going after Pierzynski, but I just can't see them going with either Francisco Cervelli or Chris Stewart as their opening day catcher for 2013.
Verdict: Fact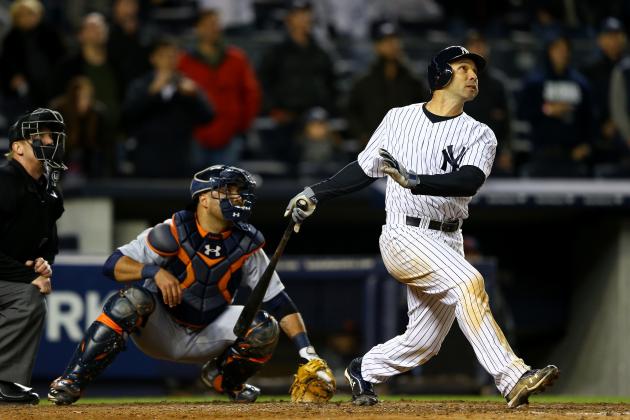 Al Bello/Getty Images

Raul Ibanez turned out to be one of the biggest bargains of 2012 at $1.1 million.
Ibanez hit three of the biggest home runs in the postseason for the Yankees, two of which came in Game 3 of the ALDS against the Baltimore Orioles.
The other was a game-tying, two-run home run in the ninth inning against the Detroit Tigers in Game 1 of the ALCS.
Ibanez has now earned a reputation for being a clutch hitter, as well as being a professional hitter who goes about playing the game the right way.
Ibanez has stated how much he would love to return to the Bronx, but according to Andrew Marchand of ESPN, there are other teams interested in Ibanez, such as the Texas Rangers.
With the loss of Josh Hamilton to the Angels and Mike Napoli to the Red Sox, the Rangers need offense, so for them to be interested in Ibanez makes sense.
Marchand also tweeted that the Yankees think they can lure Ibanez back to the Bronx, but have yet to offer him a deal.
Yanks still think they have a match with Ibanez, but nothing there yet.

— Andrew Marchand (@AndrewMarchand) December 17, 2012
I still think Ibanez ends up back in the Bronx for one more season with the Bombers. But Texas won't make it easy on them.
Verdict: Fact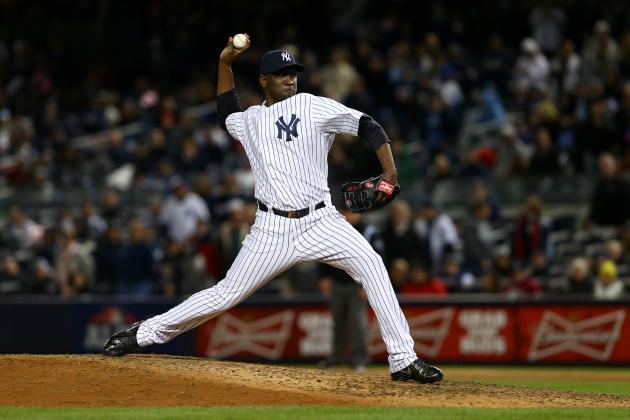 Elsa/Getty Images

I think Rafael Soriano and Scott Boras know they screwed up royally this winter.
Soriano had a guaranteed $14 million with the Yankees for 2013, but because he was the top closer in free agency, Boras convinced Soriano to opt out for a multi-year deal.
The Detroit Tigers make all the sense in the world, but they refuse to get interested in Soriano and want to go with rookie Bruce Rondon as their next closer.
The Yankees were at one time interested in Joakim Soria, but he went to the Texas Rangers to be their setup man for Joe Nathan.
The Phillies could have also been a fit, but they just signed Mike Adams to be their setup man for Jonathan Papelbon and that takes them out of the equation.
The Yankees could make an offer for a one-year deal for Soriano worth less than $10 million, and he might be forced to take it if no other offers come his way.
But until the Yankees actually show interest, Soriano's status for 2013 remains a huge mystery.
Verdict: Fiction
Josh Hedges/Getty Images

When this story broke on Saturday night, it shocked a lot of people around baseball.
According to Ken Rosenthal of FOX Sports, the Yankees and Angels have discussed a trade that would send Vernon Wells to the Bronx.
The #Angels' preference with their outfielders - and how it could involve #Yankees. Story: msn.foxsports.com/mlb/story/los-…

— Ken Rosenthal (@Ken_Rosenthal) December 15, 2012
When I reported the story that night, I got a mixed reaction from fans all over. According to the survey on the story, of the 7,000 people who voted, 71 percent of the vote was in favor of trading for Wells.
Jon Heyman of CBS Sports and WFAN tweeted that if a deal were to happen, the Angels would have to take on most of the deal.
#angels would have to eat "almost all'' the $42M thru '14 on vernon wells for yanks to take him. nothing close yet.

— Jon Heyman (@JonHeymanCBS) December 16, 2012
With the Yankees trying to shed payroll, if they can get Wells on the cheap, then it makes sense. Wells could be the fourth outfielder for the Yankees and could play left or center field on days where the Yankees face lefty pitching.
Verdict: Fact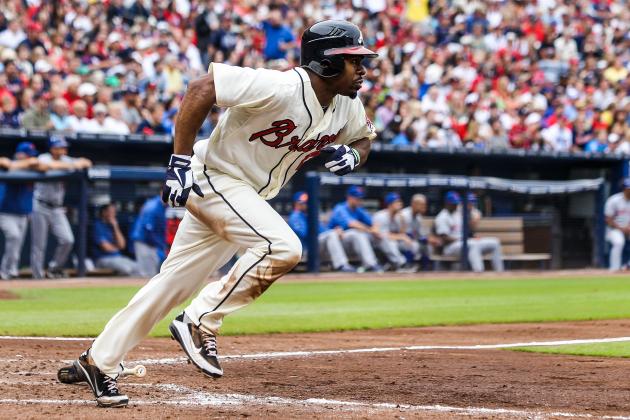 Daniel Shirey/Getty Images

Of the top center fielders that were on the free agent market, Josh Hamilton (Angels), B.J. Upton (Braves), Shane Victorino (Red Sox) and Angel Pagan (Giants) have all signed deals.
Shin-Soo Choo (Reds), Denard Span (Nationals) and Ben Revere (Phillies) also came off the board through trades in recent weeks.
That leaves Michael Bourn as the top outfielder available, but his name hasn't come up that much in rumors.
That was until Sunday, when fellow Bleacher Report writer Kenny DeJohn broke the news on the Yankees "quietly" being interested in Bourn, which was based off this story by Nick Cafardo of the Boston Globe.
Adding Bourn would definitely shake up the Yankees lineup, and it would almost certainly force a trade.
Bleacher Report's lead baseball writer Zachary D. Rymer wrote about how the Yankees could turn around and either trade Curtis Granderson or Brett Gardner if the Yankees were bold enough to go after Bourn.
According to the story by Cafardo, the Yankees would only be interested if Bourn's price comes down.
I'm still curious as to see just how interested the Yankees are in regards to Bourn, especially since Gardner's style is very similar.
I see a team like the Mariners or Rangers offering more money to get Bourn. I don't see the Yankees making a big splash for him.
Verdict: Fiction