WWE TLC 2012 Results: 5 Big Questions Heading into Royal Rumble 2013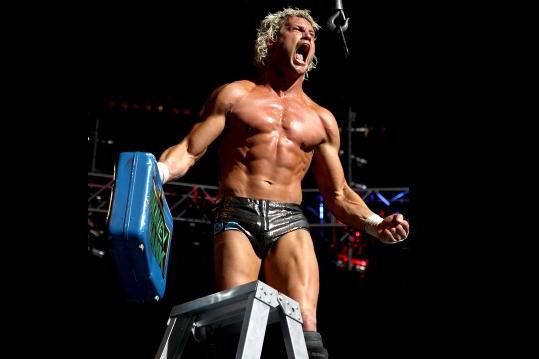 Michael N. Todaro/Getty Images
Photo courtesy of WWE.com
WWE TLC 2012 is in the record books and surely not even the most pessimistic fan would deny that it was one of the more stellar, cohesive and dramatic PPVs of the year.
Considering the absence of WWE champion CM Punk from in-ring action, the promotion of John Cena vs. Dolph Ziggler to the main event slot saw a fitting and shocking ending to end the night. Other rivalries came to a conclusion and others only just began.
WWE Royal Rumble is six weeks away and given the twists and turns at TLC, there are numerous questions inevitably plaguing the inquisitive minds of the WWE Universe.
In this slideshow I'll attempt to analyze the five biggest questions heading into the new year and just what we can expect to see from WWE in the coming weeks.
Begin Slideshow

»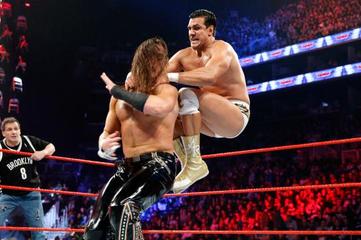 Photo courtesy of WWE.com
One of the bigger shocks from TLC was the apparent face turn of Mexican aristocrat Alberto Del Rio, a man who has become so engulfed in mediocrity during 2012 that more or less any character change would have been an improvement.
Initially, when Del Rio came to save Ricardo Rodriguez from 3MB, the Brooklyn crowd was vociferously receptive in his attempt to save his ring announcer.
During the six-man tag match involving The Miz and Brooklyn Brawler, the reaction had died down. That was perhaps due to the breathtaking six-man tag match earlier in the night involving The Shield, Ryback and Team Hell No.
What will be interesting to see is if WWE will pile their weight behind this face turn, much in the vein of Miz, and try to promote Del Rio as a fully-fledged babyface.
Given that his character is a wealthy, money-driven narcissist with his own personal announcer, WWE would surely need to revamp his persona given that these traits hardly scream of a man people want to get behind.
I, for one, think this change could do wonders for the former WWE champion. If they emphasize Del Rio's relationship with Rodriguez to show his caring side and lose the entrances via expensive vehicles, the fans may start to warm to him.
Del Rio's career had become stagnant, but this twist has sparked fresh life into his character and we could now be treated to some very interesting rivalries in 2013.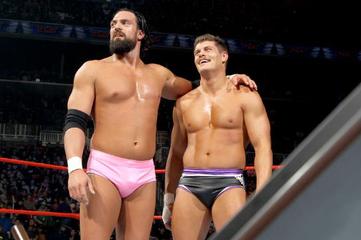 Photo courtesy of WWE.com
I was going to dedicate this slide to what lies in store for The Shield after their triumph at TLC, but Chris Featherstone's analysis is the place to go for that topic.
Instead, it's the WWE Tag Team championships that have become the focus of this slide. It's also that of Team Rhodes Scholars, who became the No. 1 contenders for the gold at TLC after beating Rey Mysterio and Sin Cara.
With Royal Rumble approaching, their title opportunity will surely come on an episode of WWE Monday Night Raw or WWE Smackdown, leaving all four men to compete in the Royal Rumble match.
If that match for the championships does take place before the PPV, I expect we will be looking at new WWE Tag Team champions.
Team Rhodes Scholars have twice become No. 1 contenders for the gold now and judging from the degree of commitment the WWE have shown in them, it seems inevitable they will be wearing the straps soon.
Kane and Daniel Bryan have had a remarkable six months as foes and friends—and as big a case can be made that when the two teams eventually lock up, Team Hell No could just easily retain the titles.
Their feud with The Shield has brought them closer together and that connection could be crucial in their bid to keep the gold.
When Cody Rhodes got injured before WWE Survivor Series, this was a tremendous feud. It will be most interesting to see who comes out of it in top in the forthcoming weeks.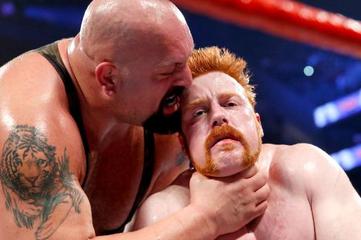 Photo courtesy of WWE.com
With Big Show's clean victory over Sheamus to retain the World Heavyweight championship at TLC, the chances are now that the champion will surely have a new contender to battle.
I was shocked at the way Show went over on Sheamus in quite a comprehensive fashion and the "Celtic Warrior" will probably be eyeing the Royal Rumble match as his involvement in the January PPV approaches.
There is a stumbling block regarding the introduction of a new babyface challenger with the credibility to take the title off Big Show—the options are quite sparse.
Randy Orton was written out of the storylines on Smackdown after an attack by The Shield and with rumours pointing to a potential Big Show vs. Ryback match at WWE WrestleMania 29. WWE could hold back on booking that feud for the time being.
The Miz isn't involved in a rivalry right now, but the company still need to do far more with him to make him appear a contender against the "Largest Athlete in the World".
My hope is that with Mark Henry poised to return, it really is a case of the sooner the better.
"The World's Strongest Man" proved before he could have terrific battles with Big Show in 2011 and with Henry returning as a face, it could be a decent one-time match at Royal Rumble ahead of the Elimination Chamber match.
Given WWE's insistence this year on prolonging rivalries, it is painfully feasible to believe that we could yet see Big Show vs. Sheamus 4 at Royal Rumble. Hopefully, whether it ends up being Henry or someone else, we'll continue to see the division moving forward.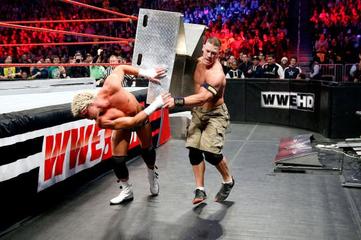 Photo courtesy of WWE.com
John Cena and Dolph Ziggler put on a heck of a match at TLC and they more than justified their inclusion in the main-event slot of the evening.
While Ziggler retained his Money in the Bank Briefcase, one has to wonder now if Cena's attention will solely turn towards AJ Lee's betrayal of him or if he will stick with Ziggler.
Neither Cena nor Ziggler has anything else going on and it appears that Big Show will have to be severely incapacitated (such as after a beating from Mark Henry) for Ziggler to cash in his World Heavyweight championship contract.
For the most part, it also makes sense for them to continue feuding—especially as we await AJ's explanation for her betrayal and how it will affect Cena, Ziggler and Vickie Guerrero.
Ziggler vs. Cena has been largely enjoyable up until now. With Ziggler picking up the biggest win of his career at TLC, capitalizing on the momentum would be wise rather than entering a feud with a mid-card babyface.
It seems both men are thriving in this feud and it still has some considerable mileage in it. With Royal Rumble round the corner, the good money would be on both these men still having some beef at the time of the event.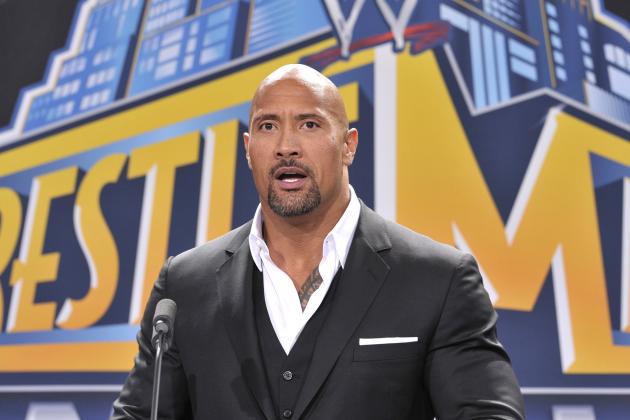 Michael N. Todaro/Getty Images

With CM Punk's recovery from knee surgery reportedly keeping him out until early next year, it remains to be seen for the time being if The Rock vs. Punk will headline Royal Rumble for the WWE championship.
All signs point to yes, for now. That means that Rock will have to tear himself away from Hollywood to make some television appearances on Raw.
With rumours circling that Rock may even triumph at Royal Rumble, it makes sense for WWE to give him as much camera time as possible—to introduce younger viewers to their potential future WWE champion.
Ideally, Rock would turn up every week and exchange heated, intense promos with Punk. But alas that will surely be kept to a minimum and he will maybe make two, three or four appearances.
An angle that may work well to keep Rock off the television is if he squares up with Punk in the near future only for The Shield to attack the "Great One", keeping him on the sidelines for a temporary period.
That prevents Rock from being required every week and the lack of affiliation between Punk and the trio can still be played upon.
What is certain is that we are in for some terrific viewing. With Ryback also guaranteed another title shot in the near future, the next few weeks will be fascinating regarding the landscape of the WWE championship.
Thanks for taking the time to read my article and feel free to leave comments below where I'll reply to as many as possible. I am also available to follow on Twitter @JWoodfield365.