Hot Seat Rankings: Rex Ryan, Norv Turner and More Coaches in Trouble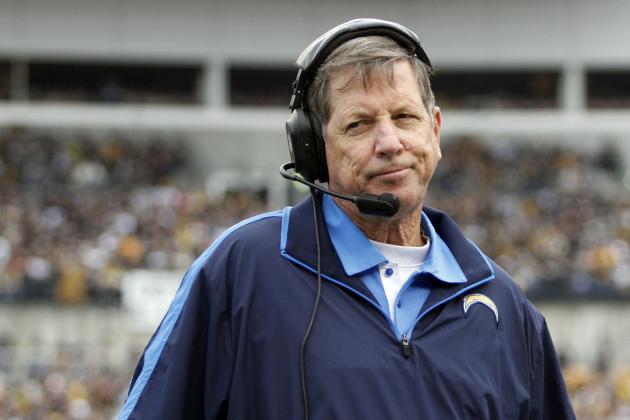 Justin K. Aller/Getty Images

The NFL season draws to a close as the NBA season ramps up, giving great opportunity for head coaches to lose their heads.
Here is yet another installment of those leaders of athletic men losing their jobs. At least, inching ever closer with every loss they collect.
From Rex Ryan, who may very well sate his critics with another win, to Norv Turner, who has pretty much accomplished everything he is going to accomplish in the comfort of San Diego, plenty of coaches are potentially on the chopping block.
Of course, we very well may have missed a head coach or manager who really needs the axe. Feel free to nominate yours in the comments section below.
Begin Slideshow

»
Streeter Lecka/Getty Images

Here are the coaches who are oh-so-close to getting the chop as well.
Ron Rivera: We have heard your pleas the last couple of weeks to include a head coach who may very well be fired this offseason.
Still, back-to-back wins, with one over the Falcons, has things unseasonably comfortable for Rivera at the moment.
Byron Scott: The win over an embattled Lakers team last week will hardly help matters. Still, we will give Scott a pass with a young team who have shown flashes of promise this season.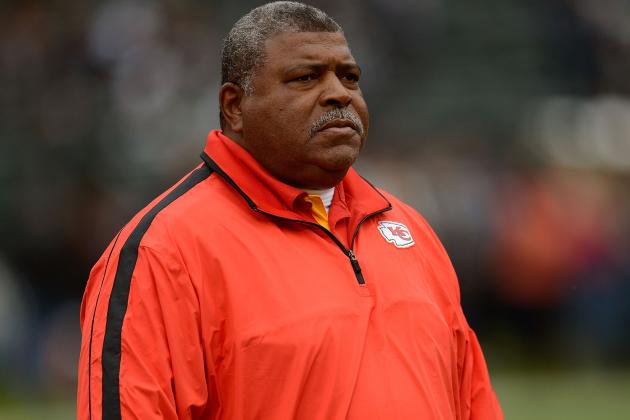 Thearon W. Henderson/Getty Images

Last Week's Rankings: No. 8
Once again, the Kansas City Chiefs lost their Sunday matchup. This time to the Oakland Raiders by a pitiful score of 15-0.
The task at hand is really to get through what has been one of the most painful and disastrous seasons for the Chiefs, on and off the field.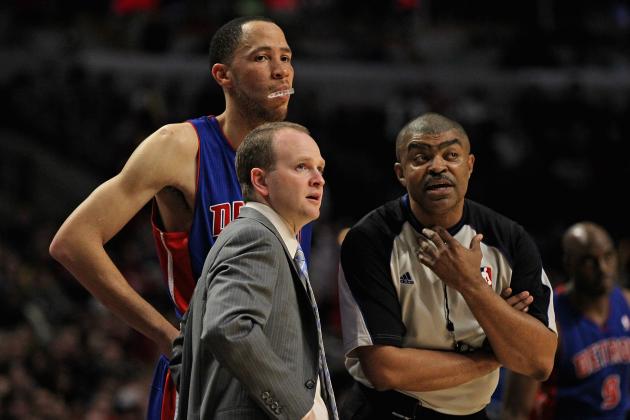 Jonathan Daniel/Getty Images

Last Week's Ranking: No. 7
I was really ready to take Lawrence Frank off the hot seat and replace him with someone like Byron Scott, another coach getting little from young talent.
Alas, the Pistons dropped four games straight and are 23rd in the league in scoring. Things were bad, got better and are now getting worse. That means a cooled seat warms.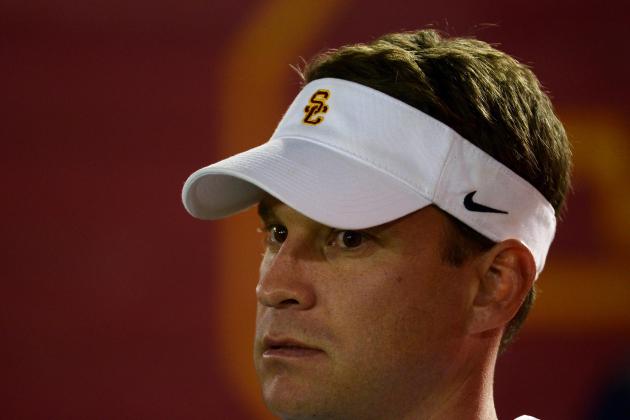 Harry How/Getty Images

Last Week's Ranking: No. 5
For those who have caught earlier iterations of these rankings, you will understand Kiffin is destined to stay on this list straight through USC's appearance in the Sun Bowl.
A season of disastrous outcomes, where a former No. 1 barely makes a bowl game, is bound to leave repercussions.
Then again, a comfortable win over Georgia Tech will have Kiffin on his way to righting the ship in 2013 and well off any list like this.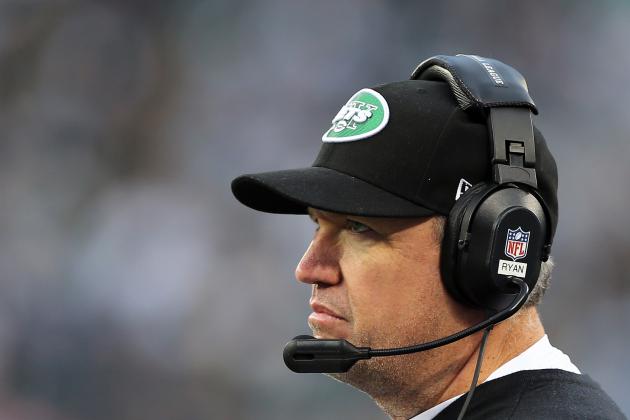 Elsa/Getty Images

Last Week's Ranking: No. 4
Well, Jets fans. You are probably stuck with Rex Ryan, for good or bad, well into next season.
It would be hard, even for me, to slam Ryan with all the blame for another season of more disappointment than success.
The Jets could get their third-straight win on Monday Night against the Titans and inch closer to a respectable 9-win season with subsequent wins over the Chargers and Bills.
Ryan's job should be nice and comfy after that.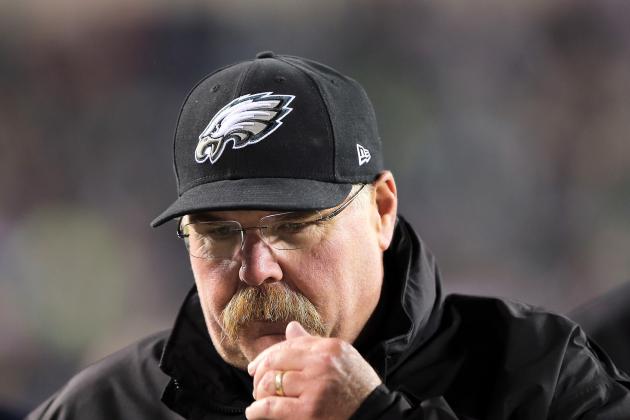 Elsa/Getty Images

Last Week's Ranking: No. 3
I have softened a tad on Reid, largely because it's been weeks since we first accepted this team was going nowhere in this campaign.
They are now 4-10 with a recent loss to the Bengals. Despite being 15th in total offense and 16th in total defense, the Eagles continue to be on the bottom of our expectations this season.
It may take an offseason to temper emotions and see that Reid has brought a great deal of good to the franchise. Still, it's hard to imagine he survives a season this depressing.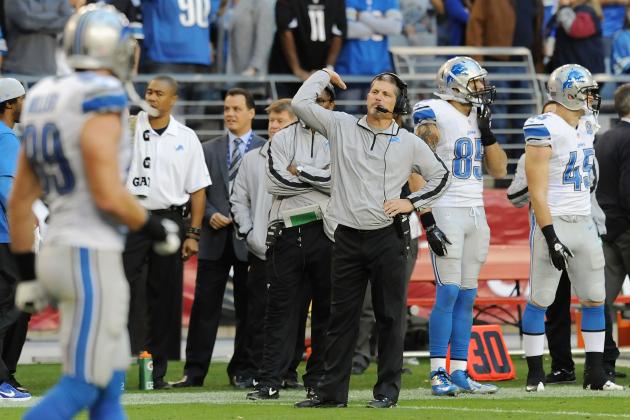 Norm Hall/Getty Images

Last Week's Ranking: No. 6
We welcomed the Lions head coach into the Hot Seat Ranking last week and he didn't disappoint. Well, he disappointed Lions fans, but not our estimation of where this team is headed.
The team dropped their sixth straight, a snooze-fest to the equally horrible Arizona Cardinals, 38-10. While we agree there should be some slack given for taking the team to the playoffs last year, the head coach has gone completely the other way in 2012.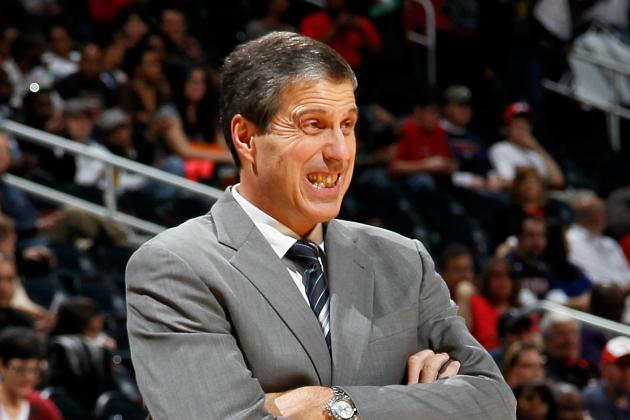 Kevin C. Cox/Getty Images

Last Week's Ranking: No. 2
The Wizards are on the bottom of the NBA pile, rank 30th in offense and have only three wins to speak of this season.
However, it's hard to win games when your best player is shelved. Wittman will get at least a few games with a healthy John Wall before he is shown the door.
At least, that would be the most just scenario.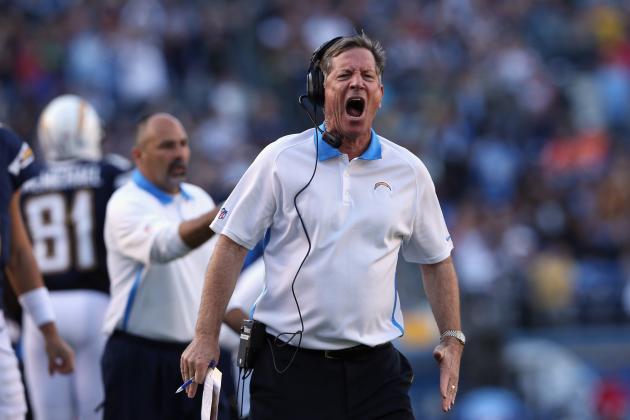 Jeff Gross/Getty Images

Last Week's Rankings: No. 1
Dead man walking as well as number one for the second-consecutive week.
The San Diego Chargers dropped their Sunday game against the Carolina Panthers in awful fashion, 31-7. Not that the loss is the most telling sign.
As we told you last week, there are rumors the Chargers have already resigned themselves to the fact they will be firing Turner, making each minute he coaches far more awkward than we could have hoped for.