Boise State Football: 4 Reasons the Broncos Can Shut out Washington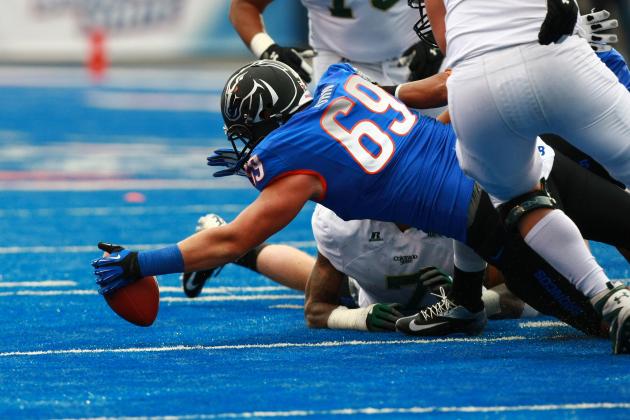 Brian Losness-USA TODAY Sports

Boise State's defense is good—really good, in fact. The Broncos lost nine of 11 starters from the 2011 team, but have come back as strong, if not stronger. Some are even thinking that the Broncos might be able to shut out the Washington Huskies in the upcoming Las Vegas MAACO Bowl game.
I don't happen to be one of those people, but let's suppose—for a moment—that Boise State is able to blank the Huskies en route to a MAACO Bowl win. How can that happen?
The Broncos are ranked No. 9 in the nation in total defense, allowing only 304.67 yards per game. Washington is ranked No. 99 in the nation in total offense.
Statistically speaking, a shutout could happen. What would be the mitigating factors if a shutout did happen? Here are a few thoughts…
Begin Slideshow

»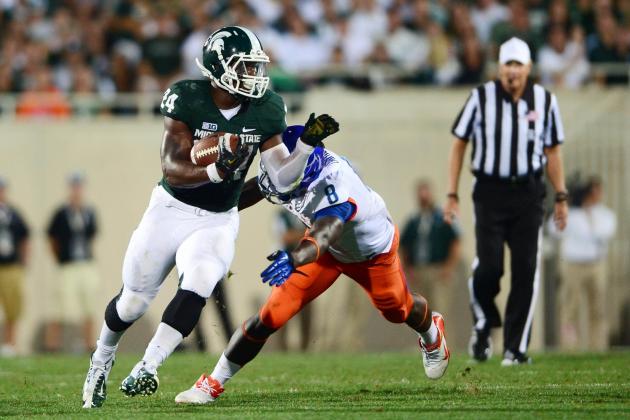 Andrew Weber-USA TODAY Sports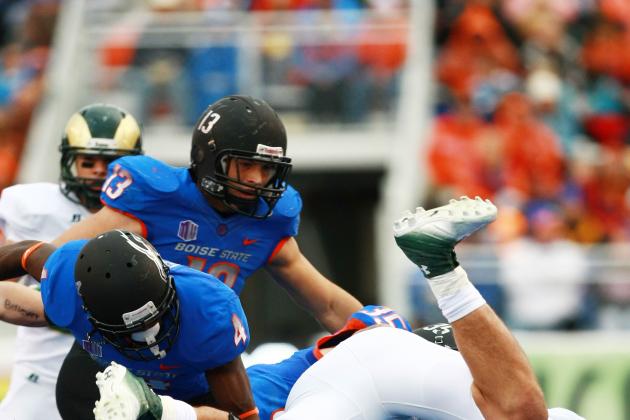 Brian Losness-USA TODAY Sports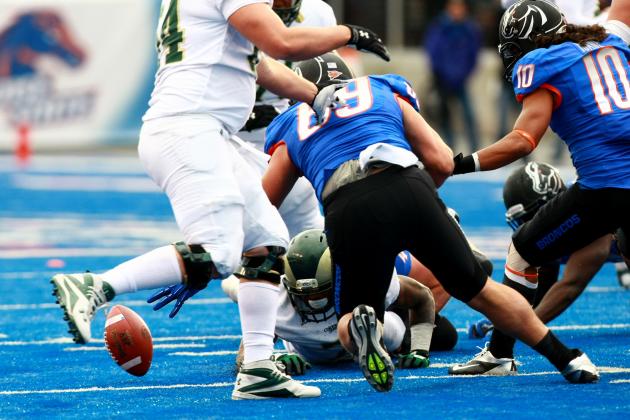 Brian Losness-USA TODAY Sports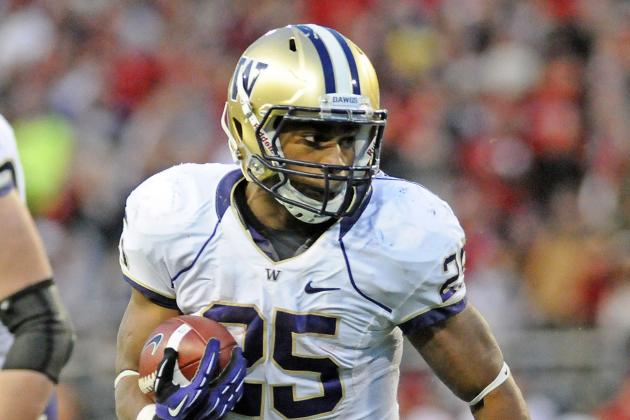 James Snook-USA TODAY Sports

The Huskies are not exactly a powder keg offensively. The Huskies are ranked No. 87 in passing yards, No. 92 in rushing yards and No. 90 in scoring offense, according to ESPN.com.
The Huskies only average 23.8 points per game, and their third-down conversion rate is a lowly 35 percent. Washington averages 347.4 yards of total offense per game and has given up 12 interceptions and 13 fumbles for the year.
Boise State is also ranked No. 7 in the nation in red-zone defense. Washington might be able to move the ball on Boise State, but sticking it into the end zone could be an entirely different proposition.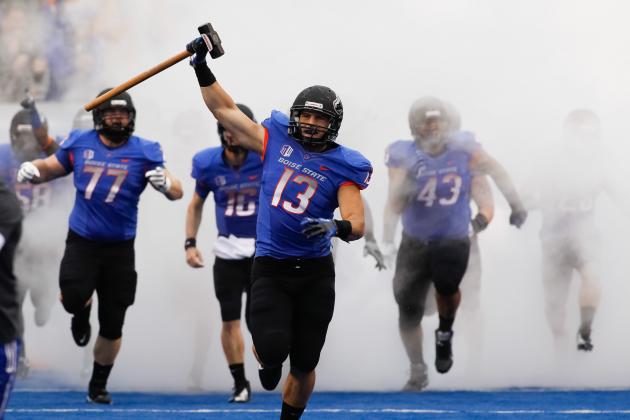 Otto Kitsinger III/Getty Images

After walking through all of those reasons, the simple conclusion is that it is very likely Boise State won't shut out Washington—at least not for the entire game. The letdown in the second half is one reason. Boise State has given up more second-half points than it has scored.
Plus, the Broncos special teams has been suspect during the second half of the season, yielding a couple of returns for touchdowns.
Stats are all fine and dandy, but games are played on the field and can turn quickly from a would-be rout to a close contest—or even a loss.
In its last game of the season against in-state rival Washington State, the Huskies were up 28-10 after three quarters of play and wound up losing 31-28 in overtime.
Boise State's defense allowed San Diego State to come back in the second half, and though the Aztecs only scored 21 points for the game, the Bronco offense couldn't answer.
So, while a shutout is possible, don't expect it. Throw that notion and the records out the window because a lot changes when it comes to bowl games.