Ohio State Basketball: Christmas Wish List for Buckeyes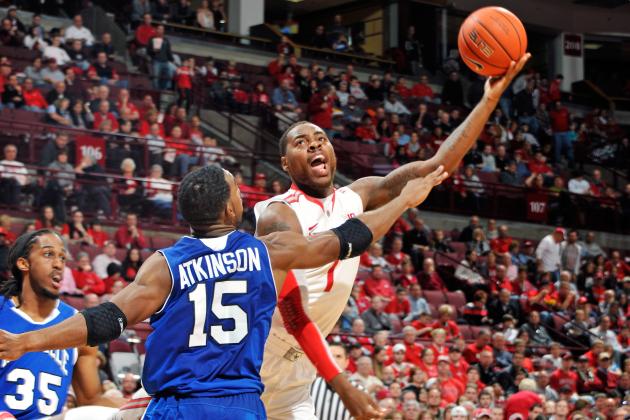 Jamie Sabau/Getty Images

It's the Christmas season, and everyone is busy getting their wish lists together.
While I'm sure Thad Matta would love a Red Ryder BB gun from Christmas Story, something tells me he will settle for a victory over Kansas on the basketball court Saturday.
His Buckeyes are 8-1 thus far, but most of the victories have come against competition softer than the middle of a holiday fruitcake. With more difficult opponents on the horizon, there are a few things on the Christmas wish list for the Scarlet and Gray.
Read on to see six of them.
Begin Slideshow

»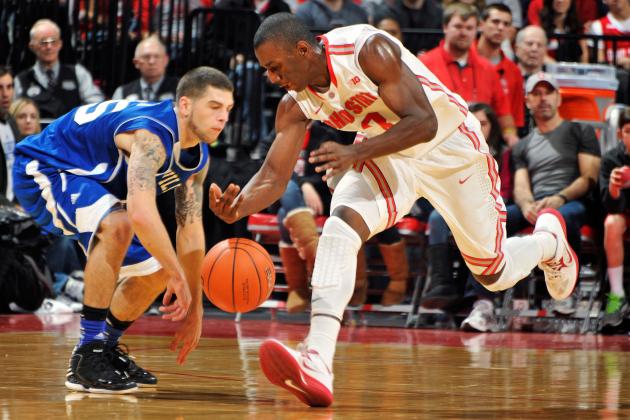 Jamie Sabau/Getty Images

In the past four games Shannon Scott has accumulated 27 assists and 14 steals coming off the bench. He has also limited his turnovers and only coughed it up five times during that stretch.
While Aaron Craft will always be the defensive stalwart for the Buckeyes in the starting point guard role, Scott has provided Thad Matta the spark plug off the bench that he has been looking for.
And it hasn't always been in place of Craft.
Matta has been very comfortable playing Scott and Craft together in the backcourt, and that has caused havoc for a number of opposing teams. The speed, defensive pressure and transition points that the combination has created for the Buckeyes has been critical.
Thus far Scott looks like a completely different player than the timid freshman from a year ago. If that continues into conference play, Ohio State will cause a lot of headaches for Big Ten guards.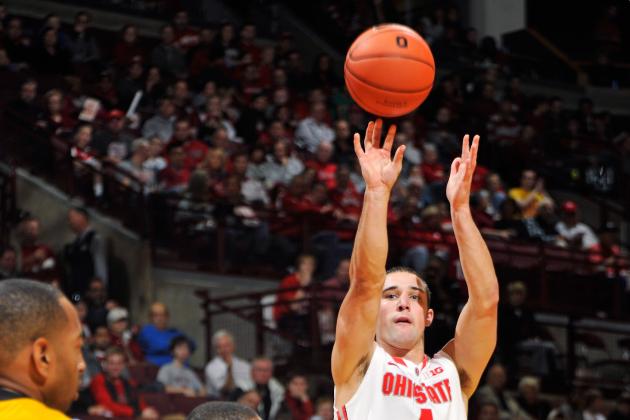 Jamie Sabau/Getty Images

Aaron Craft has been terrific as always on defense, but he is ninth on the team in field-goal percentage, which is dead last among Buckeyes who get at least nine minutes a game.
However, Craft is third on the roster in total shots, despite his 37 percent clip from the field and 32 percent mark from behind the three-point line.
It would be easy to sit back and say Craft has to limit his shot attempts and start looking to set up his teammates. After all, Shannon Scott is averaging more assists per game than Craft, who is playing 10 more minutes a night.
But the Buckeyes are going to need their floor general to score a little bit if they hope to contend in a deep Big Ten. Craft scored six points on three of four shooting in the last game against UNC-Asheville, which is a stat line Thad Matta would probably be pleased with if it appeared more consistently.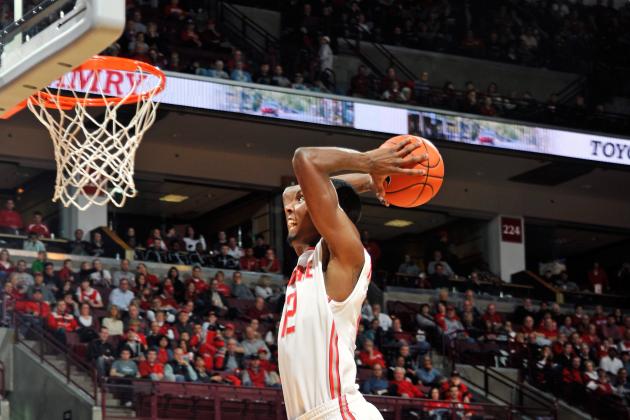 Jamie Sabau/Getty Images

One of the big question marks during Ohio State's offseason was who would win the starting small forward spot between LaQuinton Ross and Sam Thompson.
While Thompson has been the starter all season, it is basically a platoon in terms of the number of minutes each is seeing. Thompson is averaging 24 minutes a night, and Ross is playing 20.
Each has had a breakout performance in the past few contests. Thompson put up 18 points on seven of eight shooting against UNC-Asheville, and Ross scored 22 and grabbed eight rebounds against Northern Kentucky.
Both players are gradually becoming more comfortable in their respective roles as well. Thompson has provided Matta with great energy on defense and athletic ability to create easy baskets, while Ross has been looking to score and use his 6'8" frame to grab nearly five rebounds a night.
If the improvements keep coming from each, the Buckeyes will have the depth and versatility at the small forward that many teams crave.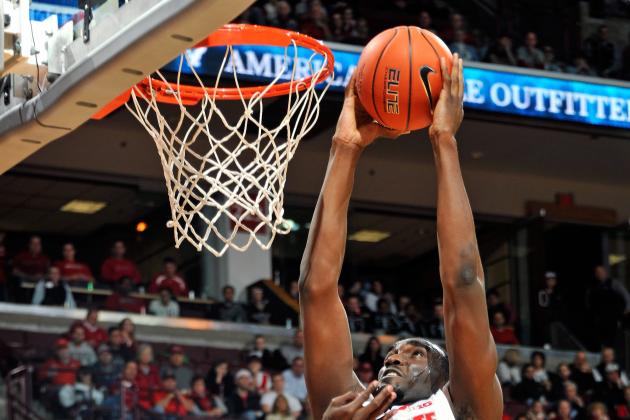 Jamie Sabau/Getty Images

Honestly, I'm sure every Ohio State player wouldn't mind if the opponent was Savannah State every time out, but Evan Ravenel would benefit in particular.
In the Buckeyes' 40-point victory over the Tigers, Ravenel scored 11 points and grabbed nine rebounds, five of which were offensive boards. He also shot five of eight from the field and successfully established himself in the paint.
Over the entire course of the season, Ravenel is scoring a little better than six points a night, which isn't great but not too worrisome. The red flag should be that he is averaging fewer than five rebounds a game despite being the starting center against mostly subpar competition.
If Ravenel can more consistently establish himself as the force he was against Savannah State, Ohio State will look much more formidable going forward.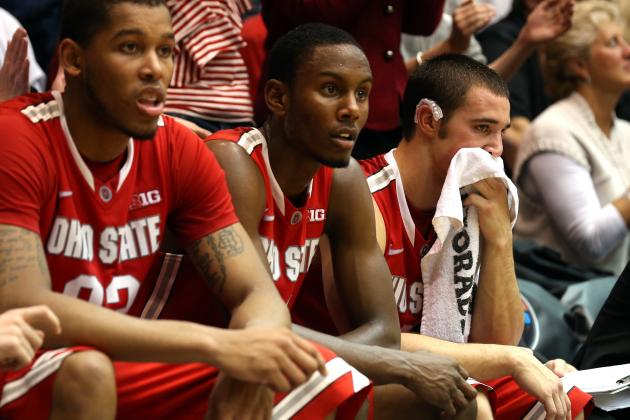 Streeter Lecka/Getty Images

There has been plenty of hand wringing within Buckeye Nation in the past about Thad Matta's insistence on playing his starters heavy minutes at the expense of his bench.
However, thus far in the 2012-13 season, Matta has played eight players more than 15 minutes a night, and only Aaron Craft and Deshaun Thomas are seeing 30 minutes of action a game. Seven of those eight players are averaging better than six points a night as a result of the spread out minutes.
Even third-string center Trey McDonald and freshman Amedeo Della Valle have seen better than eight minutes a game. However, most of that time has been in garbage time of blowouts.
This early-season rotation should serve the team well down the stretch because fresh legs will be needed in the deep Big Ten.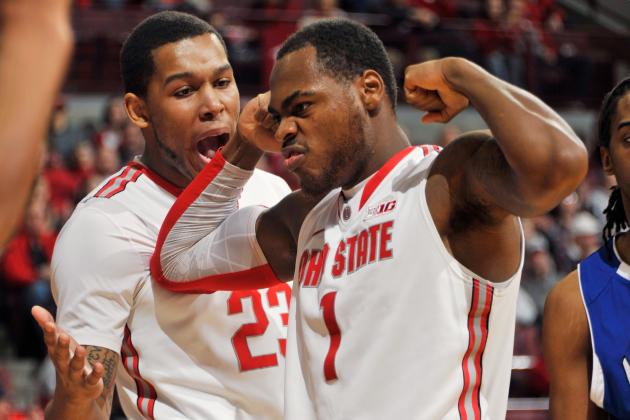 Jamie Sabau/Getty Images

Of all the things on the Buckeyes' Christmas list, this is the most likely one to come true.
Deshaun Thomas has taken 138 shots this season, which is 64 more than Lenzelle Smith Jr. who is second on the roster in field-goal attempts. When Thomas is open (and often when he is not), he will not hesitate to shoot.
This has resulted in 20.3 points per game, which is tied for 19th in the country. But don't read into the high field-goal attempts as a bad thing as long as Thomas continues to shoot at nearly a 50 percent clip.
He has also shot 43 percent from behind the three-point line, which is a notable improvement from last season. There is no doubt Thomas is option No. 1 for the Buckeyes, and if he continues to score they will be in good shape.