TUF 16 Finale Results: 3 Reasons You Gotta Love Some Pat Barry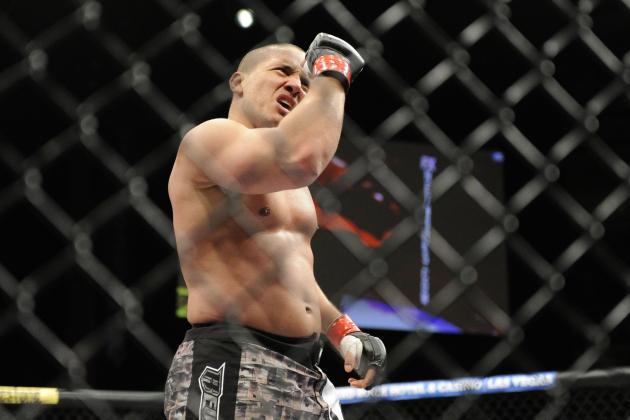 Josh Holmberg-USA TODAY Sports
Guts, passion and a sense of humor make it hard to hate UFC heavyweight Pat Barry.
Seriously, how good was Pat Barry's performance at the TUF 16 finale last night?
We're not just talking about his knockout win over Shane del Rosario, although that was certainly an impressive display of punching power. After the fight, Barry also gave a heartfelt speech over the recent tragedy in Connecticut, telling fans that life is too short and too unpredictable to hold onto hatred and long grudges.
His career has definitely had its ups and downs, but last night was another reminder of three major reasons why MMA fans should love themselves some Pat Barry.
Begin Slideshow

»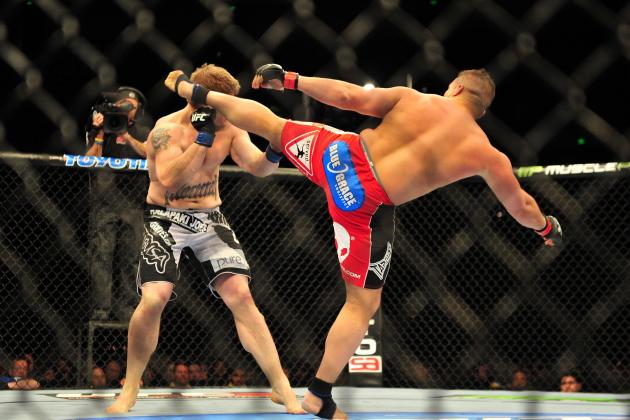 Don McPeak-USA TODAY Sports

Even though it's cost him plenty of fights, Pat Barry always prefers to unload everything at his opponent or go out on his shield.
That kind of feast-or-famine fighting style may never win over the hardcore MMA fans that prefer the consistency and technical mastery of guys like UFC heavyweight champion Junior dos Santos, Cain Velasquez or Alistair Overeem. But crowds thirsting for action definitely get their money's worth whenever Barry steps into the Octagon.
Plus, you can't disagree that "Hype or Die" Barry's total offense gets results.
In his last three performances, Barry has played a part in three post-fight bonuses: a Fight of Night against Christian Morecraft, a Knockout of the Night against Shane del Rosario and a Knockout of the Night that went to opponent Lavar Johnson in a fast-paced brawl.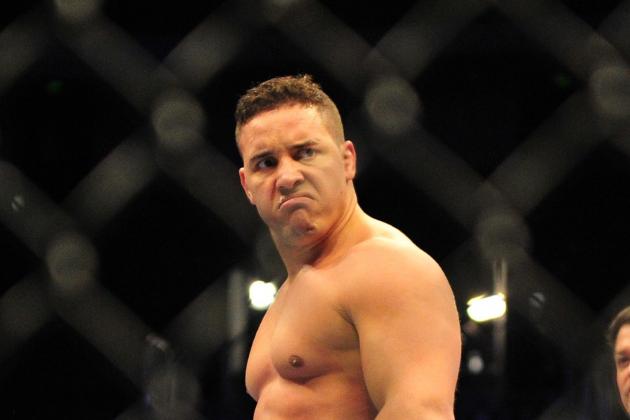 Don McPeak-USA TODAY Sports

Even if you don't agree with some of things that Pat Barry says about MMA fans, he's still going to tell you exactly what he thinks.
That kind of conviction is admirable in modern MMA, especially since UFC fighters are held under intense scrutiny for the things they say and do on their own time away from the Octagon. Heck, Jon Jones can't open his mouth without it turning into a two-day news cycle.
Sure, Barry won't win fans by calling them the "roaches" of the sport. But through various interviews and fan events, the affable heavyweight always backs up his opinions and statements with the same brashness that he brings to his fights. Nothing wrong with that at all.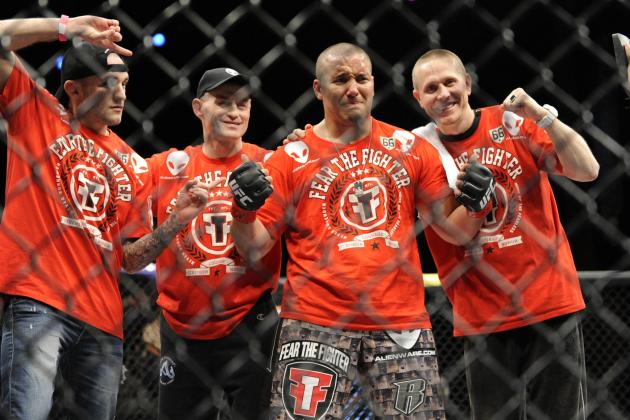 Josh Holmberg-USA TODAY Sports

One normally wouldn't think this about a fighter who's 5'11", but Pat Barry is an average-sized athlete in a field of giants.
Ever since joining the UFC, Barry has always had to fight opponents taller than him. And that's not even counting his kickboxing career.
Although the striking specialist is a powerhouse in his own right, he's nonetheless dwarfed by massive opponents like Stefan Struve, Cheick Kongo and Lavar Johnson.
That doesn't seem to bother Barry in least. Even though he could probably make a run at light heavyweight, he still plugs along in the UFC's monstrous heavyweight division, fighting tooth-and-nail against dangerous men who absolutely tower over him.
At the end of the day, you've got to give Barry credit for it.